ICYMI, Australia's Isaiah Firebrace has made it through to the Eurovision finals.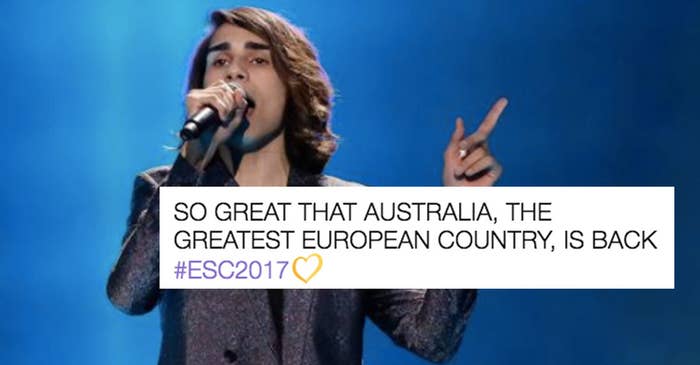 Yes, Australia. Yes, Eurovision.
Though we've competed the past two years, the whole of Europe still seems rather... confused as to why we keep coming back.
People just don't get it.
And Europeans are having an identity crisis.
Some want us out of the competition...
...while others think we're kinda missing the point.
Tbh, even we don't exactly know what's going on.
See you for the finals this Saturday, Europe!