1.
Mo Farah freaking out when he won the 10,000m. 2.
And his daughter running onto the track to give him a hug. 3.
The Independent Olympic Athletes having the best time ever at the Opening Ceremony.
6.
Andy Murray beating Roger Federer on centre court three weeks after losing to him at Wimbledon there. 7.
And then winning silver with Laura Robson. 9.
Peter Wilson falling to his knees as he won gold in Clay Pigeon Shooting. 10.
Sir Steve Redgrave helping rower Mark Hunter to his feet, after he collapsed from exhaustion.
11.
Katherine Copeland shouting, "We've just won the Olympics! We're going to be on a stamp!" after winning gold in the women's lightweight double sculls. And they were as well. 13.
Team GB's Ellie Simmonds winning her second gold medal and breaking her second world record of the games. 14.
Germany's Robert Hartling ripping his shirt in half after winning gold in the discus.
And then hurdling triumphantly round the track. 15.
Usain Bolt dancing with Wenlock. 16.
And then fist bumping an Olympic volunteer.
17.
And posting a picture of himself with the Swedish handball team at 3am in bed. 18.
And DJing in a Brick Lane club after winning gold. 19.
Wills and Kate hugging as Team GB's cyclists crossed the finishing line. 20.
Jessica Ennis crying as she won gold in the heptathlon.
21.
But then looking happier than any human ever. 22.
Greg Rutherford's gold medal winning jump. 23.
Katherine Grainger finally winning gold, after 12 years of taking home silver medals.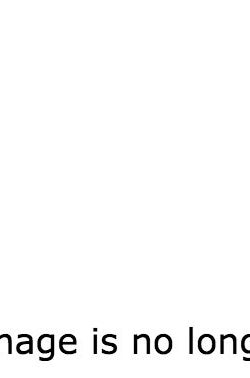 24.
Liu Xiang hopping up to and kissing the final hurdle before being led away, having pulled his Achilles tendon.
25.
Chris Hoy winning his sixth gold. 26.
Ryan Lochte giving himself a high five after winning two golds, two silvers and a bronze at swimming.
27.
Sarah Attar being the first ever Saudi Arabian woman to take part in the Olympics. 28.
Cyclists Jason Kenny and Laura Trott kissing during the beach volleyball.
29.
Sir Tim Berners-Lee's appearance in the opening ceremony.
30.
Tom Daley's teammates carrying him into the water after he won a bronze medal. 31.
And let's not forget that time Tom Daley lip-synced to Sexy And I Know It.
32.
The Brownlee brothers celebrating after winning gold and bronze medals in the triathlon. 33.
Australian hurdler Sally Pearson's winning reaction.
34.
Sir Bradley Wiggins chilling in a golden throne after winning the Time Trial. 35.
Judoka Gemma Gibbons dedicating her silver medal to her late mother.
36.
Venezuelan fencer Ruben Limardo taking his gold medal on the tube and letting everyone pose for photos with him. 37.
Usain Bolt and Mo Farah copying each other's poses.
38.
Seven young athletes lighting the Olympic flame.
39.
And, of course, this moment.