 1. Josh Schwartz was only 25-years-old when he started writing The O.C. and got it commissioned.
2. Peter Gallagher, who played Sandy, was the first person cast.
3. Producers hated Adam Brody's first audition because he hadn't bothered to learn his lines.
4. Chris Carmack, who played Luke, is often referred to as "Abercrombie & Fitch" in a derogatory way. This is a reference to the fact that he used to model for the clothing company.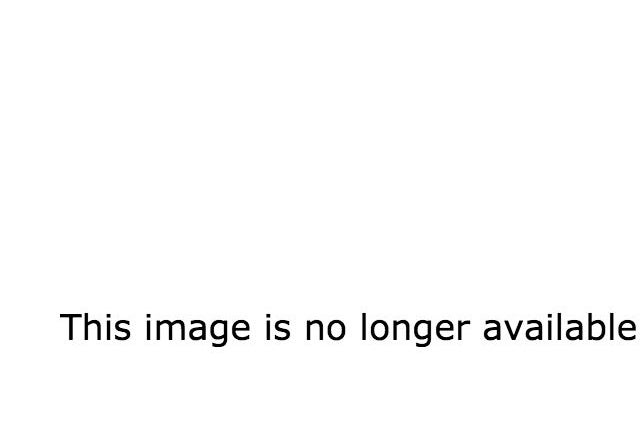 5. Rachel Bilson was originally just going to be a guest star on the show.
6. So was Melinda Clarke, who plays Julie Cooper.
7. It is only in the 14th episode that Rachel Bilson and Melinda Clarke appear in the opening credits not as guest stars.
8. Kelly Rowan, who played Kirsten, is only 14 years older than Adam Brody, who played her son.
9. When Taylor first realises she liked Ryan and he tells her they should be friends, she replies, "Ryan Atwood, mon ami, sounds terrif". In the final episode, she repeats the exact same phrase when he makes the same suggestions, before kissing him.
10. The Cohens' last name was originally going to be Needleman.
11. Although it was supposed to be kept a secret, Mischa Barton told Access Hollywood that Marissa would die an hour before the episode aired.
12. In "The Family Ties", Seth refers to himself as vomiting "like that girl from The Sixth Sense." That girl was played by Mischa Barton.
13. Chad Michael Murray was offered a role in The O.C., but he turned it down to appear in One Tree Hill.
14. "Welcome to the O.C., bitch" was not a line in the original script.
15. When Ben McKenzie got cast, he was working as a telemarketer.
16. The Cohens' pool is only four feet deep. The actors had to film the pool scenes on their knees.

17. Rachel Bilson and Adam Brody dated for almost the entire run of the show.
18. At one point, Josh Schwartz planned to write a spin-off show that focussed on Anna.
19. Josh Schwartz's dad worked at Hasbro, which is where Princess Sparkle came from.
20. He kept both Princess Sparkle and Captain Oats after the show ended.

21. Adam Brody is scared of boats. In the scene when Seth sails away, a 40-year-old stunt double is used.
22. In the last episode, when Taylor meets Summer in the arrival room, there's a man with a sign saying "Schwartz". This is a reference to Josh Schwartz, creator of The O.C.
23. The show is called The O.C., and not Orange County, because a movie called Orange County was released a year before the show premiered.
24. In "The Night Moves", we learn that Julie used to sing "Night Moves" to Kaitlin when she was a child. In "The Heartbreak," the same song plays in the background when Julie and Luke began their affair. It also plays in Luke's car after he sees Caleb propose to Julie in "The Proposal".
25. There is now a Sandy Cohen Public Defender Fellowship at Berkeley Law School. Students commonly refer to it as "The Sandy" or "The Sandy Cohen Public Defender Fellowship for Lawyers Who Dare to Dream."
26. Ben McKenzie still binge watches all four seasons of The O.C. sometimes.
27. Josh Schwartz has Atomic County, Seth's comic book, framed on his wall.
28. Chrismukkah was almost called Hannamas.
29. Peter Gallagher (Sandy), Kelly Rowan (Kirsten), Benjamin McKenzie (Ryan), Adam Brody (Seth), and Rachel Bilson (Summer) are the only five actors to appear in all 92 episodes of the show.
30. Arcade Fire refused to appear on The O.C. because they didn't want to license any music.
31. Colin Hanks plays the star of The O.C.'s show within a show, The Valley.
32. When he learns that Lindsay is his half-aunt, Seth says, "You're a Cohen. Welcome to a world of insecurity and paralysing self-doubt." He uses the same phrase to welcome Ryan to the family in "The Debut".

33. In "The Rainy Day Women", Sandy asks Rebecca whether she wants "ding dongs or cheese sticks" when they find themselves stranded at a cheap motel. Ryan offers Marisa the exact same choice in "The Escape" when they're stranded at a different cheap motel.
34. The writers were going to make Seth a part of the popular clique. However, they changed their minds and made him an outcast.
35. When Kaitlin Cooper leaves the show in season 1 to go to boarding school, she is 11-years-old. When she returns in season 3, she is 15. So she aged 4 years in 18 months.
36. However, Shailene Woodley, who plays the younger Kaitlin, is only 5 months younger than Willa Holland, who plays the older Kaitlin.
37. The waiter in the the pilot and "The Best Chrismukkah Ever" and is the same guy who lives in the Cohen's house in the final episode.
38. Garrett Hedlund was considered for the role of Ryan.
39. At various different times, writers considered pairing Ryan and Anna, Luke and Summer, and Seth and Marissa.
40. The two finalists for Marissa's role were Mischa Barton and Olivia Wilde. Writers felt Olivia was too strong to play the emotionally unstable Marissa, so they wrote her the character of Alex.
41. Tate Donovan (Jimmy) and Peter Gallagher (Sandy) are still friends.
42. In "The O.Sea", Trey asks for two Seven and Sevens at the bar. This is the same drink that Ryan orders in the first episode and that his mother asks for in "The Gamble".
43. Josh Schwartz was told that The O.C. inspired Laguna Beach and The Real Housewives.
44. The Cohen's pool house back drop was just a painted board.
45. In the alternate universe episode, a poster in the shopping complex says that Johnny Harper is the "Pacwest Surf Star". Johnny was Marissa's friend who was run over because of Ryan and therefore couldn't compete in the surf tour. Because Ryan didn't exist in the alternative world, Johnny was never run over.
46. The reason Death Cab For Cutie got mentioned so often was because Adam Brody and his friends were fans of the band.
Correction: Fact 32 has been changed to acknowledge that Lindsay is Seth's half-aunt, not his half-sister as previously stated.