 1. Love Actually was never intended to be a Christmas film.
2. Richard Curtis called the film's first edit "a catastrophe", and has claimed he was still unhappy with it by the time it hit cinemas.
3. The film originally contained 14 separate love stories, but four of them ended up being cut.
4. Two of these additional storylines were shot before being abandoned.
5. One of them was about an African couple supporting each other through a famine.
6. And the other was about a stern headmistress who was nursing her lesbian partner through cancer.
7. Curtis wanted to cast a mixture of famous and more unknown actors. Some of the cast members he considered less famous were Martin Freeman from The Hobbit, Mad Men's January Jones, and BAFTA winner Chiwitel Ejiofor.
8. Curtis's daughter plays one of the lobsters in the nativity play.
9. Curtis knew he wanted Hugh Grant and Emma Thompson to play the PM and his sister from the very beginning.
10. Martine McCutcheon's role was also written for her.
11. Curtis first spotted her in EastEnders, which he was a huge fan of.
12. In fact, her character, Natalie, was originally called Martine. This was changed for the audition to ensure she didn't think she already had the part.
13. One of the first scenes McCutcheon shot was kissing Hugh Grant.
14. Claudia Schiffer was never meant to be in the film. Curtis wanted to cast someone who looked like her, but he couldn't find anyone. He ended up offering her the part and she took it.
15. Similarly Laura Linney, who plays Sarah, was cast after Curtis struggled to find an English "Laura Linney-type" actor, so he decided to ask Laura herself.
16. Sarah's love interest Karl, played by Rodrigo Santoro, was originally meant to be English, but they couldn't find the right actor.
17. Curtis had two other people in mind to play Billy Mack and couldn't make his mind up until Nighy nailed the audition.
18. But he's never told anyone who the original options were. "I'll put it in my will," he said.
19. He claims that the best bit of casting for the whole film was making Thomas Brodie-Sangster Sam.
20. Brodie-Sangstar says that because he played the kid in Love Actually, girls thought he was cute. But "not in a One Direction way".
21. He was 13 years old when he played Sam – the same age as his character in Game of Thrones was meant to be (despite the fact he was actually 23 by this time).
22. His dad taught him to play the drums for the film. He still plays now.
23. Hugh Grant, who plays David, and Brodie-Sangster are second cousins. "He'd call me cousin and ruffle my hair," Brodie-Sangster said.
24. Bill Nighy has said he feels bad for suggesting that Blue have tiny pricks in his scene with Ant and Dec.
25. He recorded "Christmas Is All Around" in Abbey Road Studios.
26. Curtis originally envisaged the Hugh Grant and Colin Firth storylines being two separate films.
27. Andrew Lincoln's iconic declaration of love using giant cards and a marker pen was inspired by Bob Dylan's video for "Subterranean Homesick Blues".
28. Curtis wrote five alternative versions of that scene. He read all of them out to the women in his office, and went with the one they didn't think was too mushy.
29. Halfway through filming the scene, Curtis's partner went up to Lincoln and whispered, "You know you're playing Richard." Apparently that character was the closest to himself he'd ever written.
30. And there is a man whose proposal to his girlfriend was inspired by that scene.
31. Lincoln has said that pretending to be infatuated with Keira Knightley was "not one of the greatest challenges I've been posed as an actor."
32. When the film first came out, Slate's film critic called it "too florid, too calculated, too too".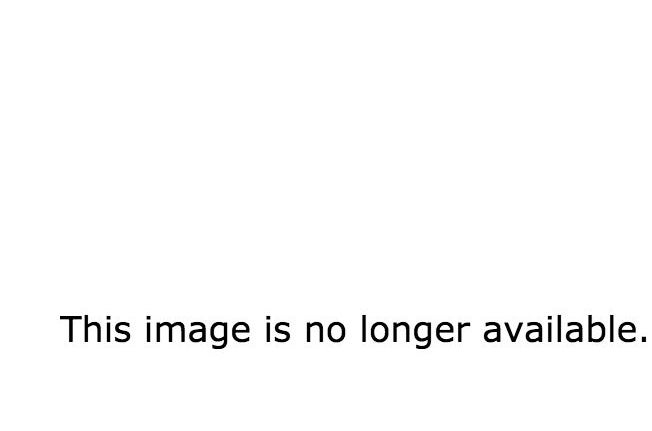 33. In the UK version of the film, the breakout song was Sugababes' "Too Lost in You", which can be heard during Christmas party scene at the art gallery. However, in the US version, this was replaced by a Kelly Clarkson song, "The Trouble With Love Is".
34. According to the DVD commentary, the wedding scene in which the band play "All You Need Is Love" from within the congregation was inspired by Muppets creator Jim Henson's funeral, which Curtis attended. In it, the puppeteers brought along their Muppets and sang a song.
35. On The Jonathan Ross Show, Martine McCutcheon revealed that she and Hugh Grant used to text each other dirty jokes all the time.
36. Grant's PM character was partially based on real-life former PM Ted Heath. Heath was a bachelor, and Curtis had long wondered what would have happened if he'd fallen in love whilst in office.
37. Grant was very grumpy about having to do the scene where he dances around No. 10.
38. The crew tried to get into 10 Downing Street but were denied access.
39. When Julia, Keira Knightley's character, turns up at Mark's studio to ask for his wedding video, there is a copy of Rear Window on his shelf. It's a film about voyeurism and watching people without their knowledge, just as he has been doing.
40. In every Richard Curtis film there is an unpopular character called Bernard, after the now Tory MP Bernard Jenkin won the heart of a girl who Curtis also loved in his youth. In Love Actually it is Alan Rickman and Emma Thompson's troublesome son.
41. Olivia Olson, who plays Sam's crush Joanna, is the voice of Marceline in Adventure Time.
42. She also voices a character in the Disney cartoon Phineas and Ferb. So does Brodie-Sangster, her Love Actually love interest.
43. However they record their Phineas and Ferb scenes in their respective home countries, and so still haven't seen each other since the Love Actually premiere in 2003.
44. When Olson recorded "All I Want for Christmas Is You" in the studio, producers thought she was so good that people wouldn't believe it was really her singing, so they asked her to record it again "a little less good".
45. In 2005 Tony Blair referenced Hugh Grant's patriotic speech from the film when discussing Britain's "special relationship" with the USA, saying: "I know there's a bit of us that would like me to do a Hugh Grant in Love Actually and tell America where to get off. But the difference between a good film and real life is that in real life there's the next day, the next year, the next lifetime to contemplate the ruinous consequences of easy applause."
46. Emma Thompson wore a fat suit for her role.
47. She did the crying to Joni Mitchell scene 12 times in a row.
48. And the crying itself was unscripted. Curtis said: "I just wrote that she goes upstairs, puts on the record, and lets the emotion show. Everything in that scene is just Emma."
49. Speaking to The Telegraph in 2005, Thompson said: "I've had so much bloody practice at crying in a bedroom and then having to go out and be cheerful, gathering up the pieces of my heart and putting them in a drawer."
50. The word "actually" is said 23 times throughout the film: 22 times by characters, and once during the opening monologue.