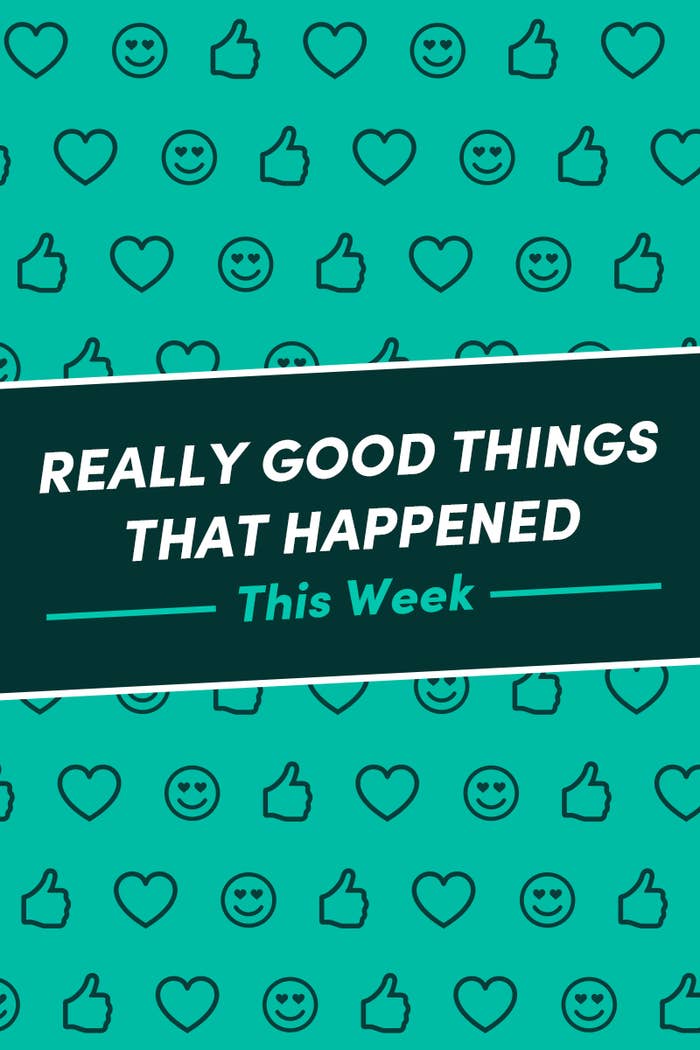 1.
This week, a kid finished their babysitter's drawing (and made it extra lovely):
3.
This art teacher gave us full-on Miss Frizzle realness!!!!!!!!!!!!!!
4.
These doggos showed off their vastly different personalities:
5.
Everyone finally acknowledged Jalaiah and Skylar as the TikTok legends they are!!!!!!!!!!!!!!
6.
THESE 👏 GOOD 👏 BOYES 👏 GOT 👏 CARROT 👏 STICKS!!!!!!!!!!! 👏
7.
This lil' kitters was an absolute snuggle bug!!!!!!!!
8.
This guy showed off his adorably wholesome life hacks:
9.
This doggoli *REFUSED* to move his lil' celery stick arm!!!!!!!!!!!!!
10.
This kid CLAPPED 👏 BACK 👏:
11.
This cat said, "MLAMMLAMLAMALMALMLAMMLM":
12.
These amazing friends helped their overwhelmed roommate get her life back on track with this big, sweet action:
13.
THIS 👏 KISS 👏 WAS 👏 GEMTLE!!!!!!! 👏
14.
HE WANT FROOOOOOOOOT:
15.
This fabulous woman ended her body-shamers and did THIS:
16.
And lastly, this cat put the *cat* in *catwalk*: