I Think I Figured Out Why "The Light Is Coming" Samples An Obamacare Protestor's Speech
We're gonna unpack this shit like a Socratic seminar, sweetie.
So last night, Ariana Grande released the second single off her upcoming album, Sweetener: it's a boppy, bassy track called "the light is coming" that features Nicki Minaj.
Well I went to liberal arts school, so immediately I was like, "OMG who TF is that and what's the artistic and/or political ~message~ they're trying to send with that sample?!" Needless to say, I took to Google.
It was on Twitter that I found my first clue. Madeline Roth, an editor at MTV News, DID 👏 HER 👏 DAMN 👏 HOME 👏 WORK 👏 and found the original clip in a CNN archive!!!
Unpacking this tweet, I see the segment is called "Town Hell" — so like, yikes — it's from 2009, and the man speaking is apparently shouting at Pennsylvania Senator Arlen Specter. Well then, into my search bar goes "town hell arlen specter"! This is what came up:
The late Specter, I found out, was a notorious political party hopper. The video's from August 2009, so that means Specter had just switched from the Republican party to the Democratic party. Dramaaaa!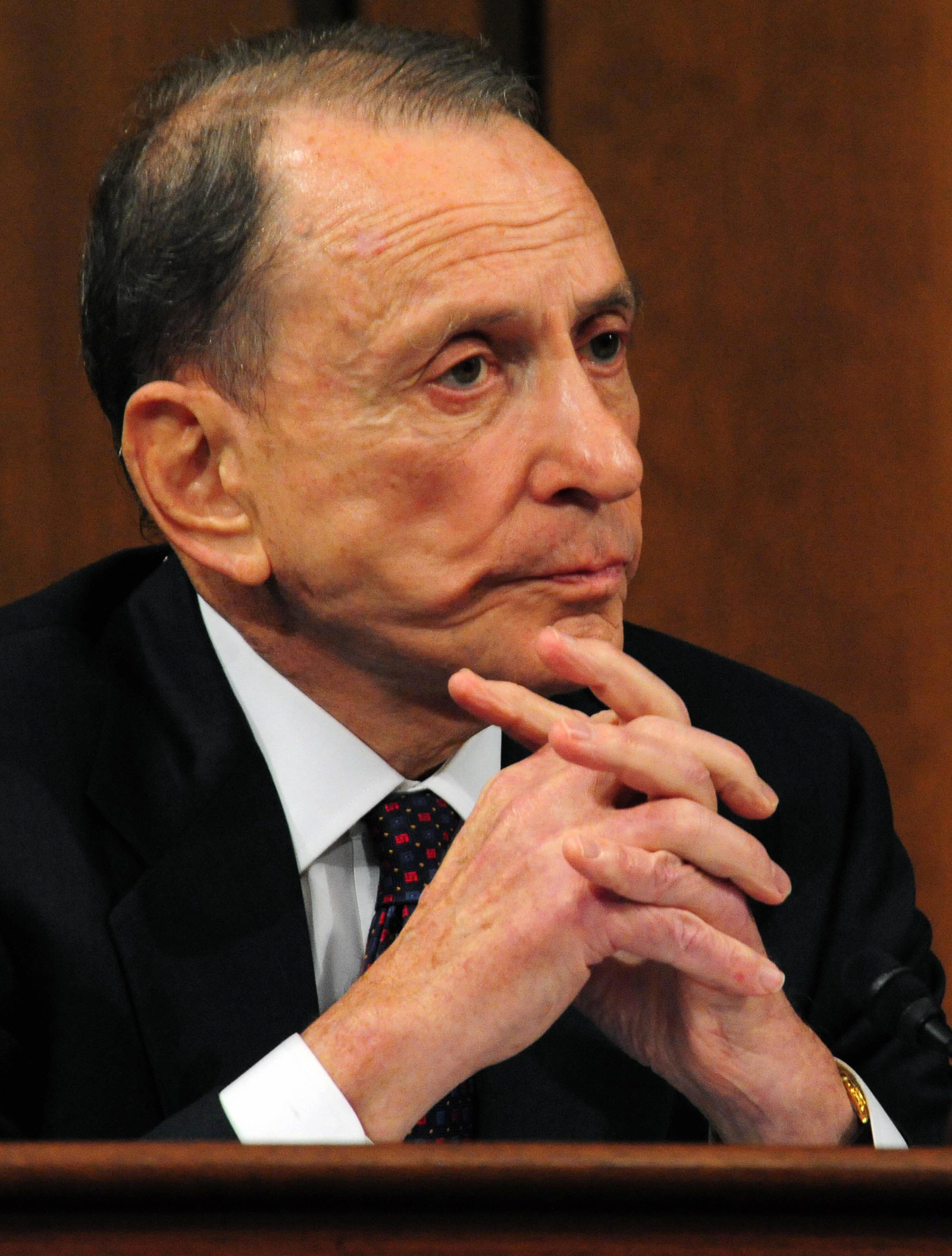 THEN I found a New York Times article from that day addressing the sassily-coined "town hell."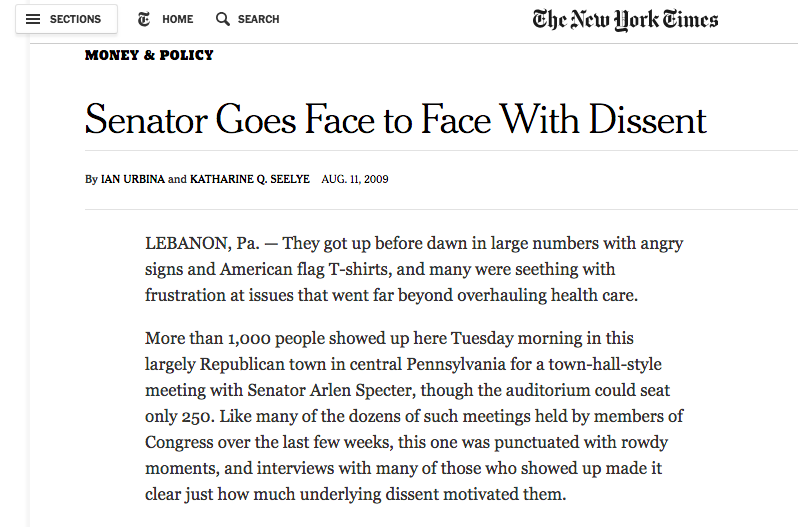 TL;DR, the people yelling at the senator were protesting Obamacare. They shouted things like, "I demand my voice!", "You work for me!", and "You are trampling on our Constitution!" OMG.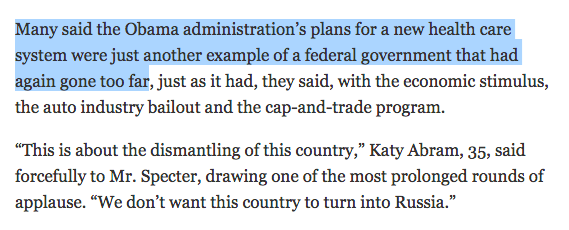 Later in the video, Senator Specter refers to the man's angry speech as "a demonstration of democracy." Hmmmm...how are the songwriters of "the light is coming" commenting on ~demonstrations of democracy~ I wonder?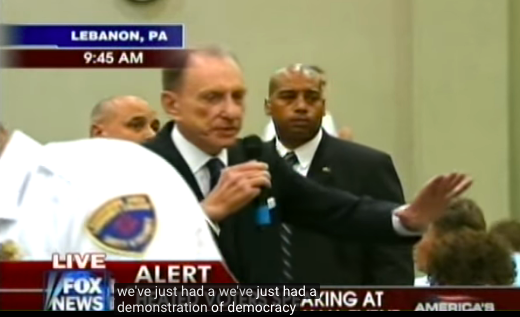 SUDDENLY, something in the YouTube comment section of the town hall video catches my eye:

THE "WAIT A MINUTE" SAMPLE IN "LEMON" IS ALSO FROM THE "TOWN HELL" VIDEO!!! AND PHARRELL PRODUCED BOTH "LEMON" AND "THE LIGHT IS COMING"!!!!!!!!!!! PHARRELL IS THE CHEEKY SAMPLER!!!!!!!!!!!!!
Pharrell, Ariana, and Nicki also cowrote the lyrics, which mirror the idea that we as people don't hear each other out enough: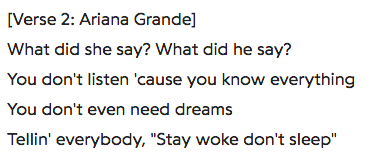 MORE 👏 O 👏 VER 👏, the way that the chorus alternates between the hook and the sample allows Ariana to facilitate a conversation — both literally and metaphorically — with the repressed voice of the protester.
So BASICALLY, *puts hair in messy bun* "the light is coming" is a metaphor for the American people needing to come together after being politically and socially divided for so long.
And Ariana, Pharrell, and Nicki are using their celebrated voices as artists, as well as the voice of someone who feels repressed, to encourage this conversation on a mainstream level. *pops a breath mint*
UGH, looks like that's all the time we have for today! Next class, we'll unpack the iconic lowering of Ariana's ponytail. Study up! 💁