So recently, Twitter launched a debate that truly shook Western civilization to its deepest, darkest core. And that debate, my chickens?
TOP SHEETS. OR. NO TOP SHEETS??????
If you're a SANE person who doesn't like being trapped in a papery FART SARCOPHAGUS, then the correct answer is OBVI NO TOP SHEET. Gold star!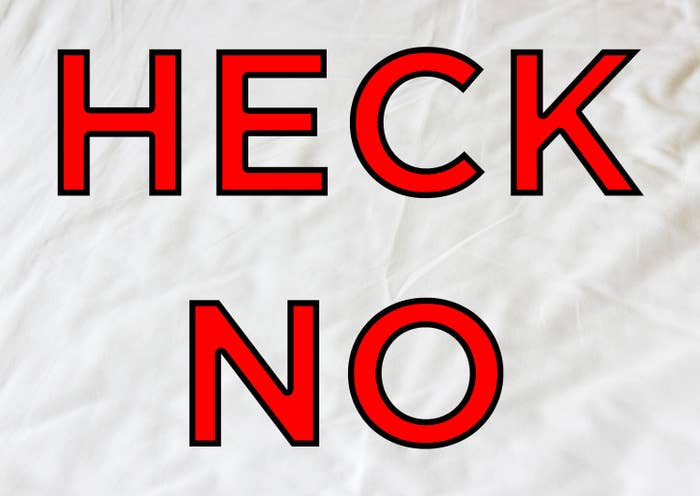 Well, dear reader, let me unpack this for you.
EXHIBIT A: TOP SHEETS ARE LI- 👏 -TER- 👏 -A- 👏 -LLY 👏 USELESS.
EXHIBIT B: THEY'RE BASICALLY LARGE NAPKINS.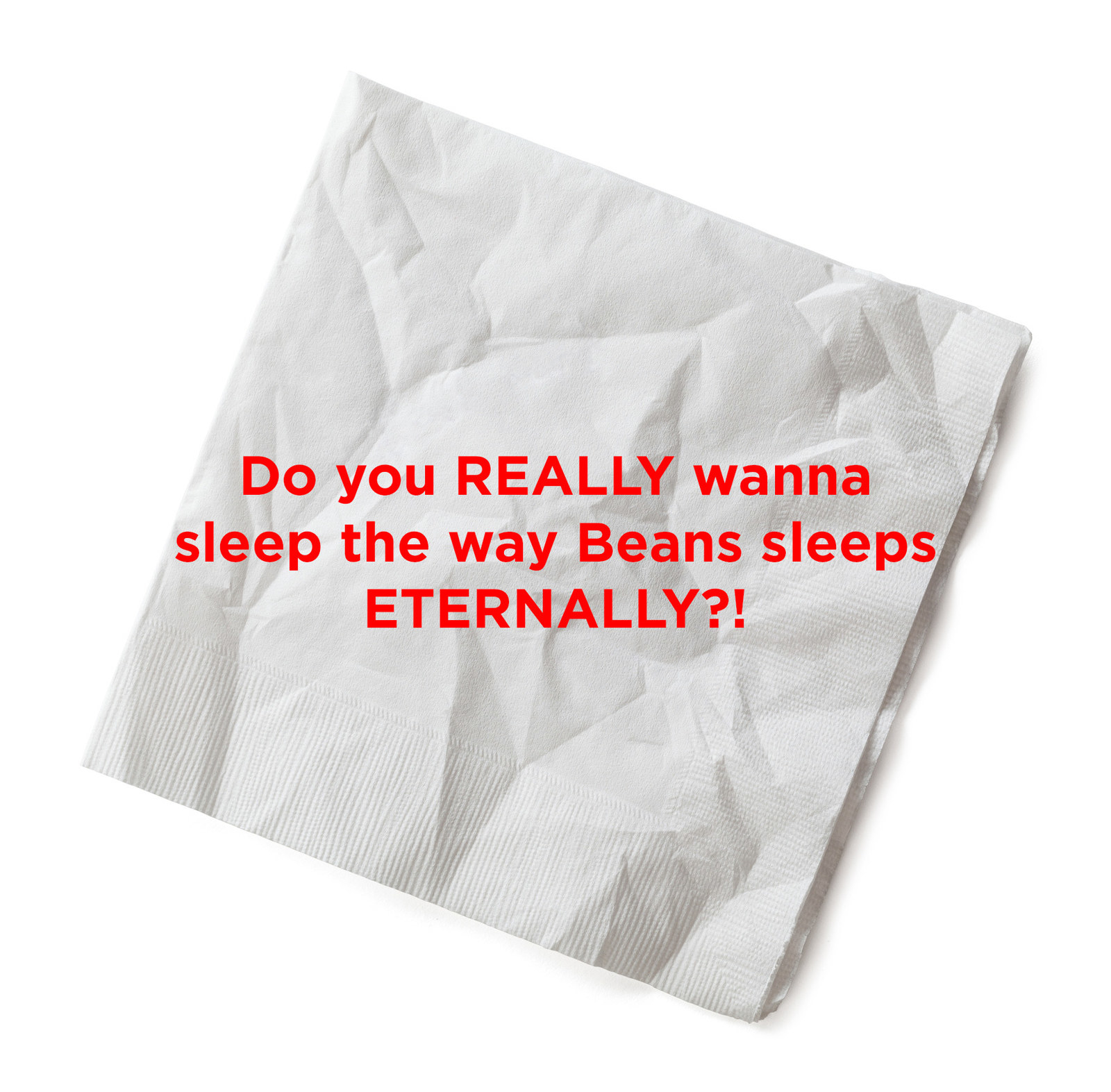 EXHIBIT C: HAVE YOU TRIED SLEEPING UNDER JUST A DUVET THO?!?!?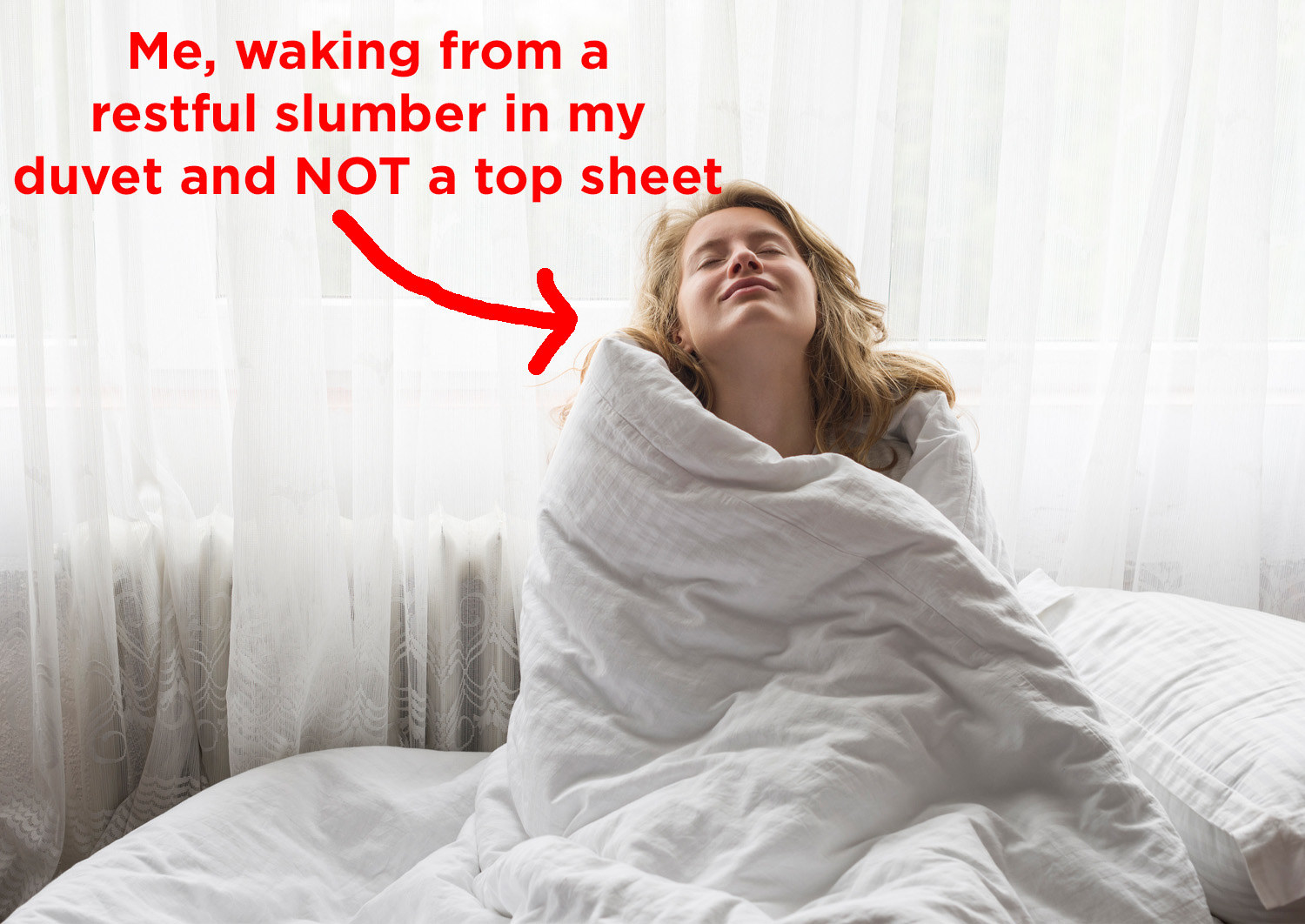 IN CONCLUSION:
Join #TeamNoTopSheet in our MOVEMENT! Be on the RIGHT SIDE OF HISTORY, PEOPLE!!!!!!!!!!!!!!
OH! Also make sure to vote in the poll below while you're at it!!! 💁 We have to keep track of our growing numbers!!!!!!!!!!