So obviously last night was the earth-shattering, fashion-defining 2021 Met Gala, and the theme was "Celebrating In America: A Lexicon of Fashion."
One of the event's true showstoppers was Lil Nas X, who — in true icon fashion — wore three (3) Versace looks on the coveted carpet!!!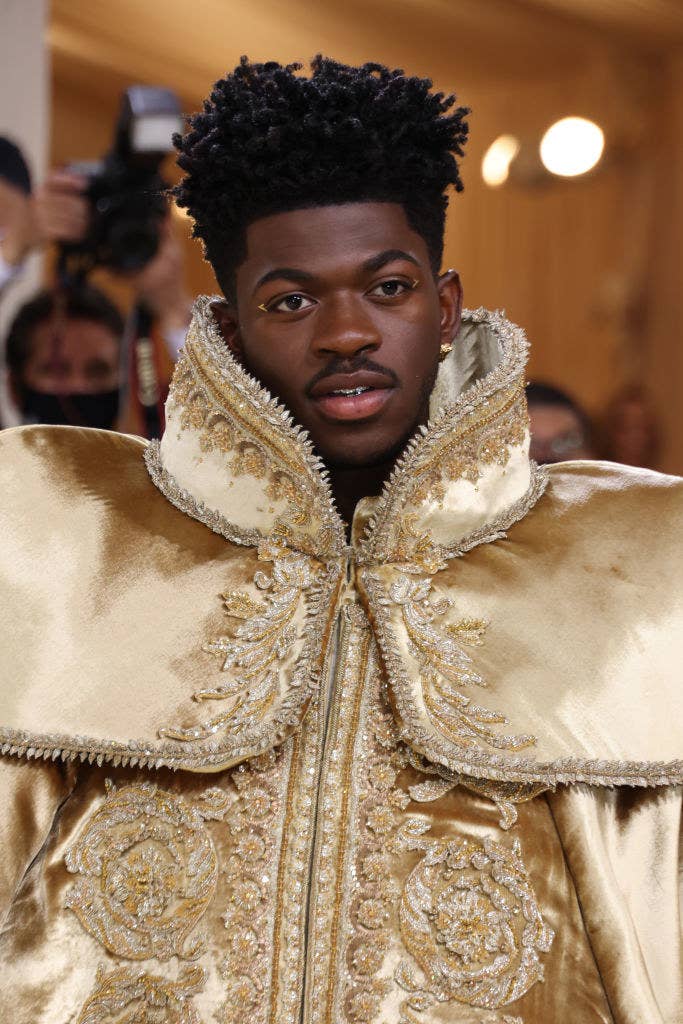 Emma Chamberlain, who interviewed her fellow attendees on behalf of Vogue, caught up with Lil Nas X and simply *HAD* to ask him about the inspiration behind his outfits!!!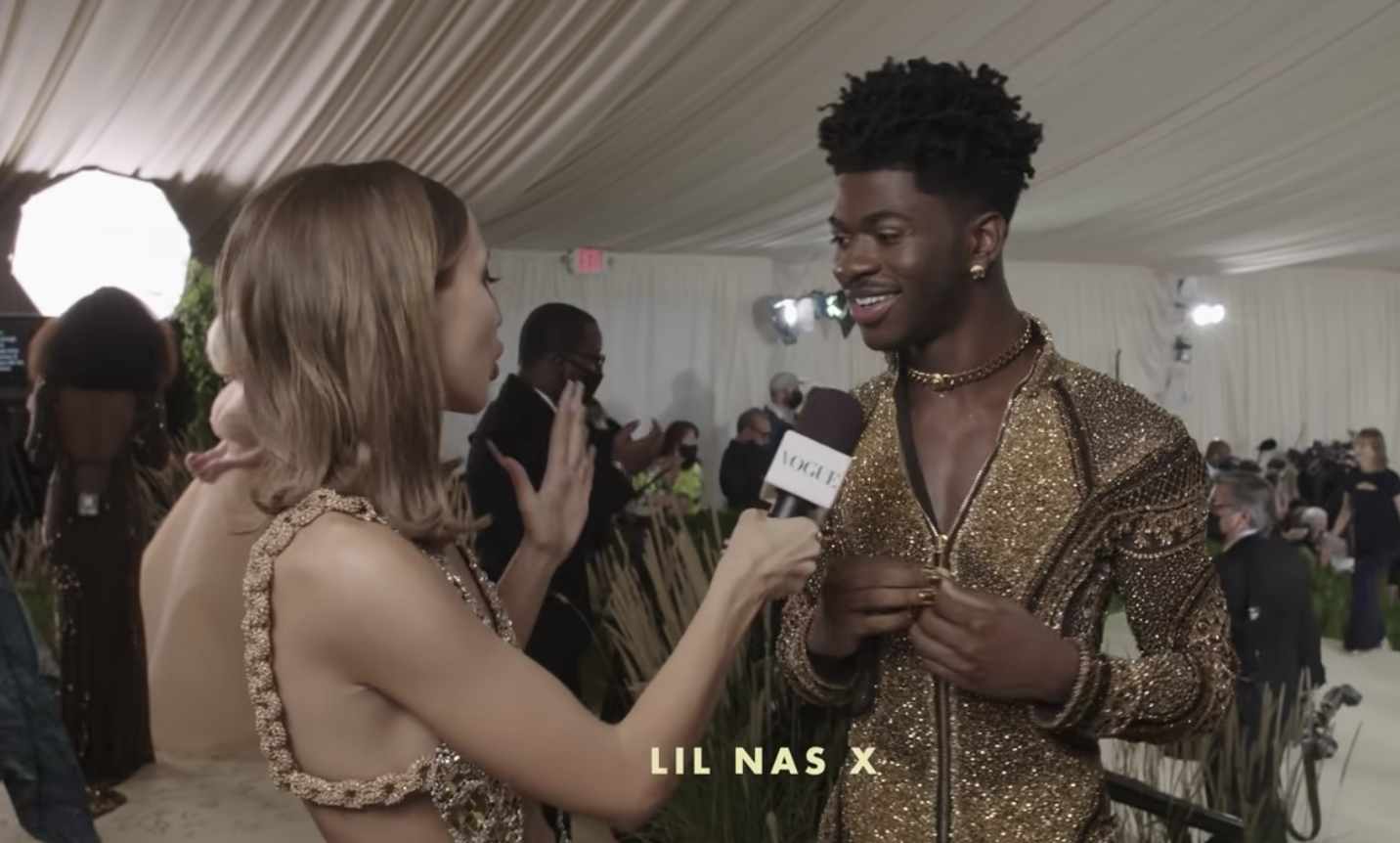 "We wanted to start with, like, royalty, you know. Or like, a cloak [...] like we're in our shell," the "Industry Baby" singer explained.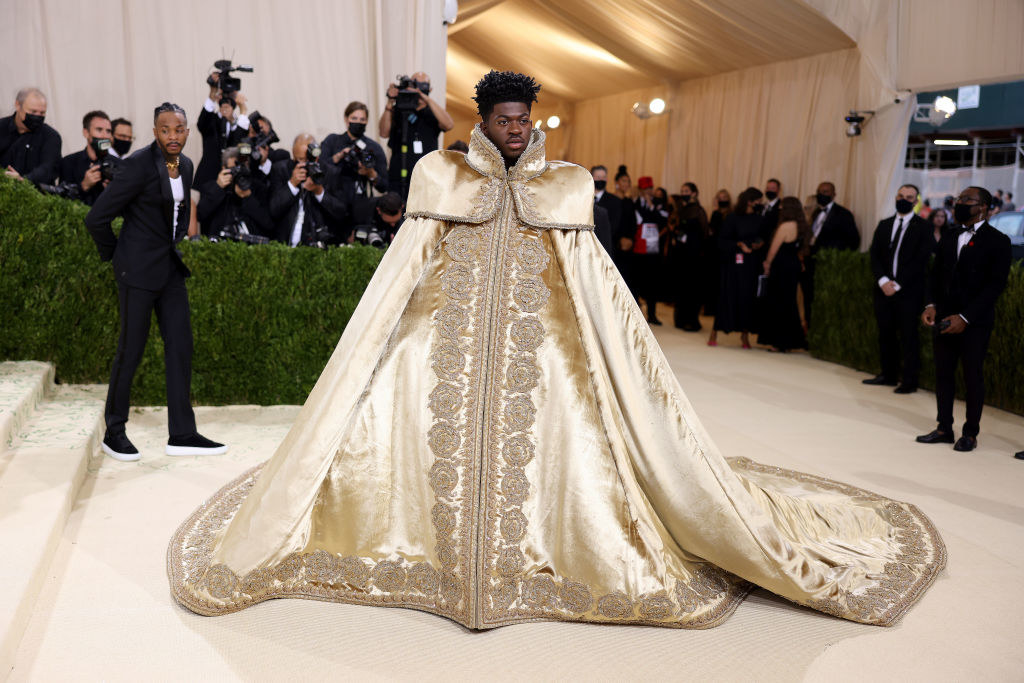 "And then we break out of it a little bit more [...] it's kind of like me when I got into the industry. No one knew who I was."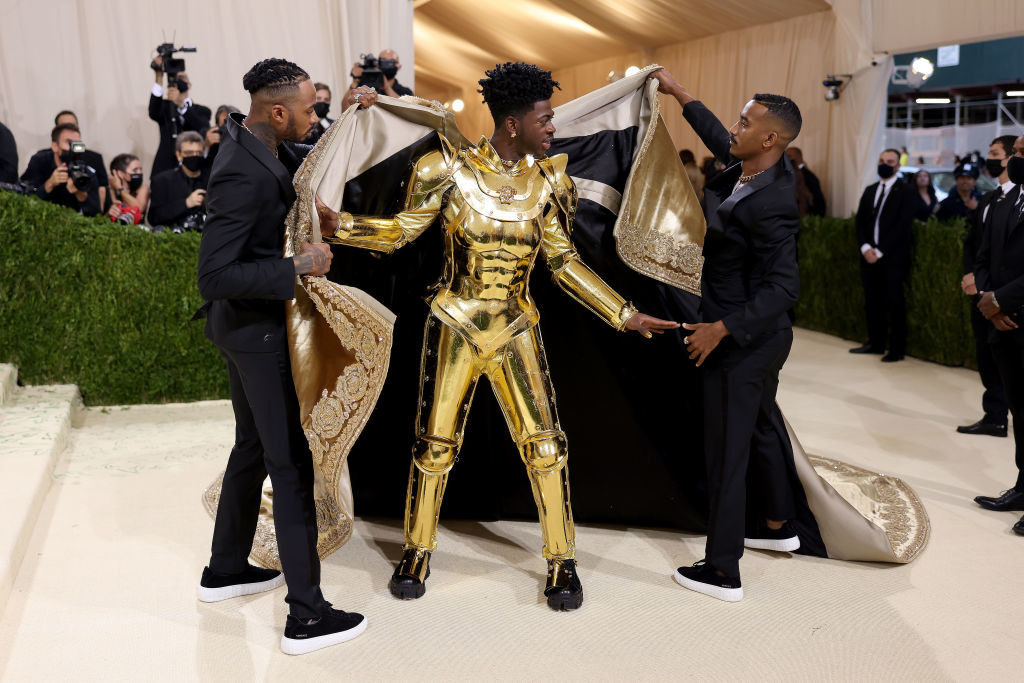 About the second look — aka the ✨golden armor✨ — Lil Nas X said: "It's like I built this shield around myself [...] I came out, and this year, I feel like I REALLY came out."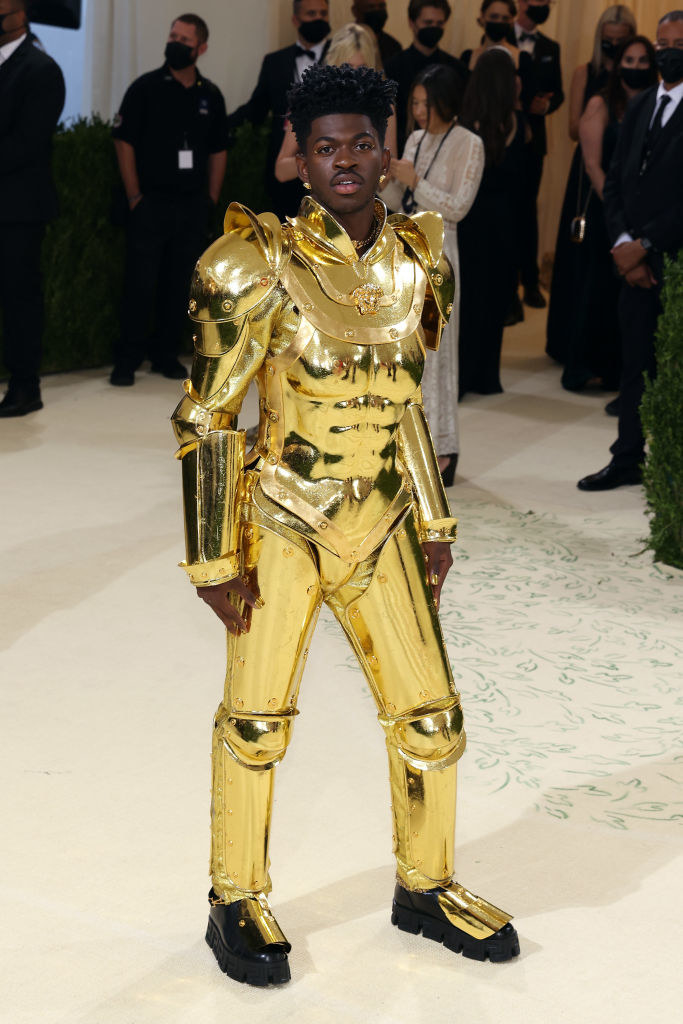 "I think it represents this breakdown to THIS," he said of his final fitted bodysuit(!!!!!!!!!!!!).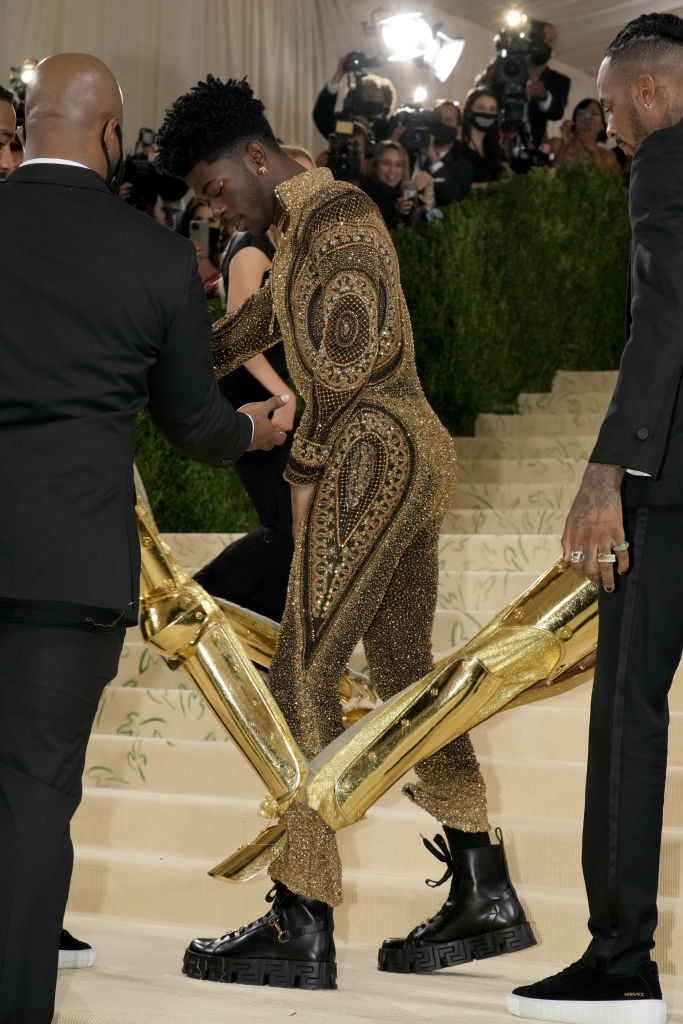 Like, COME ON!!!!!!!!!!!!!!!!!!!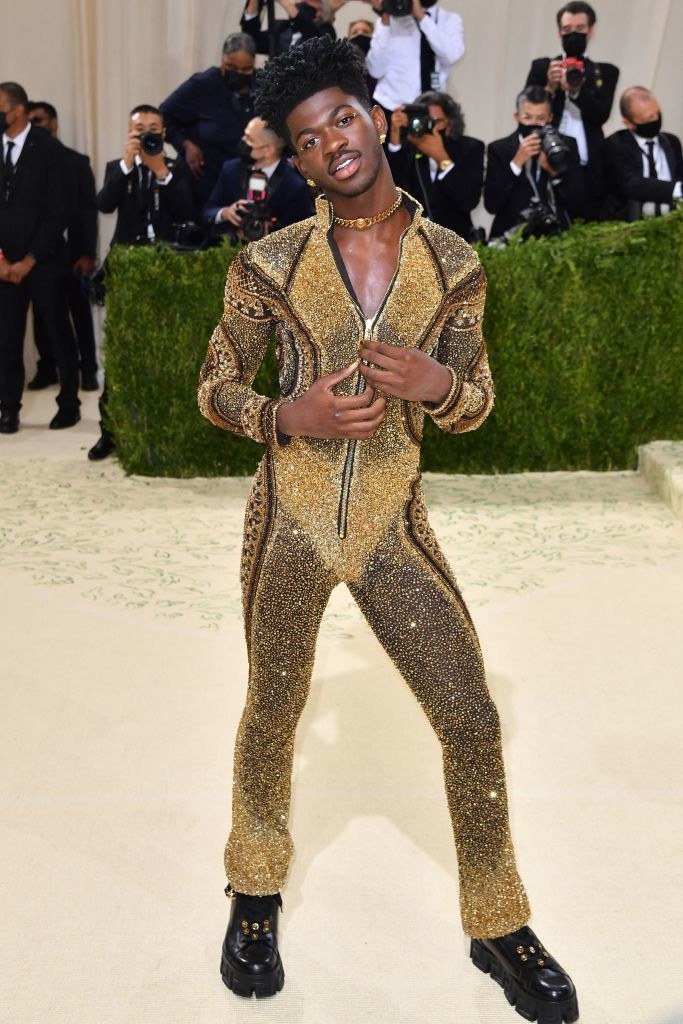 So there you have it! Not only were Lil Nas X's three looks iconic in their own rights, but they also had a much deeper — and personal — meaning for the star.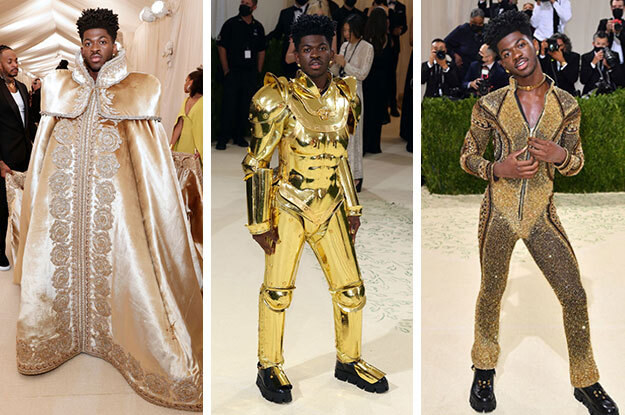 Thank you Lil Nas X for truly giving us everything on your first Met Gala carpet. Nobody is doing it like you, KING!!!!!!!!!!!!