Earlier today, Miss Kylie showed up to Schiaparelli's couture runway during Paris Fashion Week wearing one of their newest designs: a black dress adorned with a fake lion's head.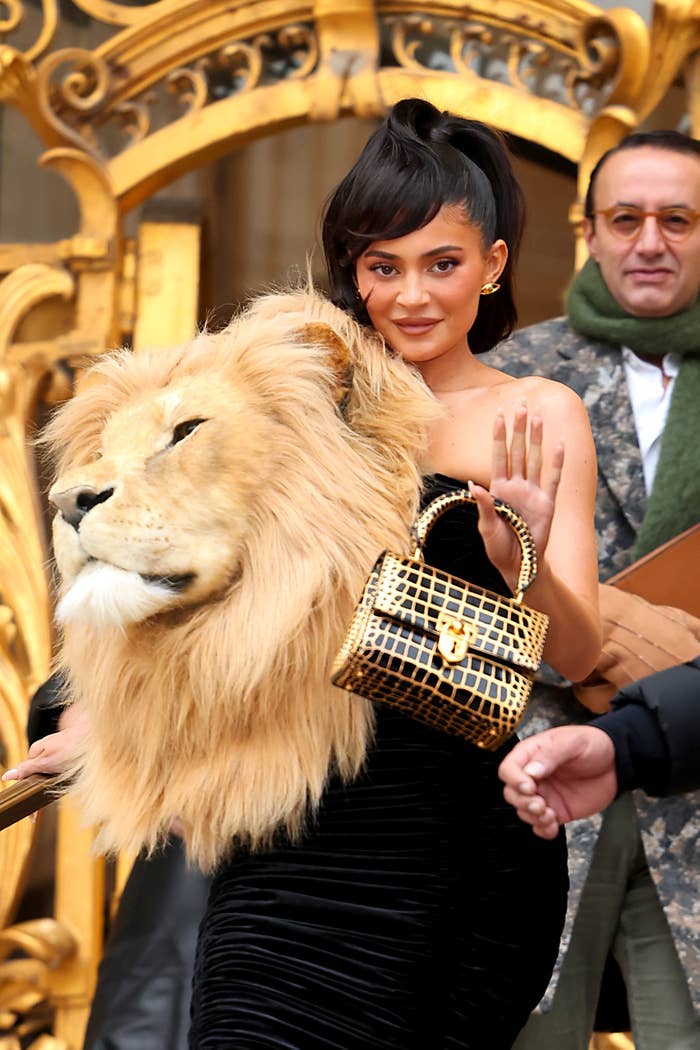 In her latest Instagram from the event — which has been edited and has had its comments limited — Kylie specified that the lion head was handcrafted from manmade materials, and yeah, no animals were harmed in the process. So.....phew.

The dress is a pre-release from the label's Spring-Summer '23 collection, and being the tastemaker that she is, Kylie wore it front row just as it premiered on the runway (and on Irina Shayk, no less).
Of course, Twitter had some thoughts, memes, criticisms, opinions, and more:
And regardless that it's a fake lion's head, some are arguing that it glamorizes the hunting and killing of animals.
So, what do YOU think of Kylie's lion head dress?! Tell us in the comments below.