12 Fake Coachella Lineups That'll Make You Spit Out The Vodka You Hid In Your Water Bottle
"This year's lineup is INSANE..."
So Coachella recently announced their 2018 lineup.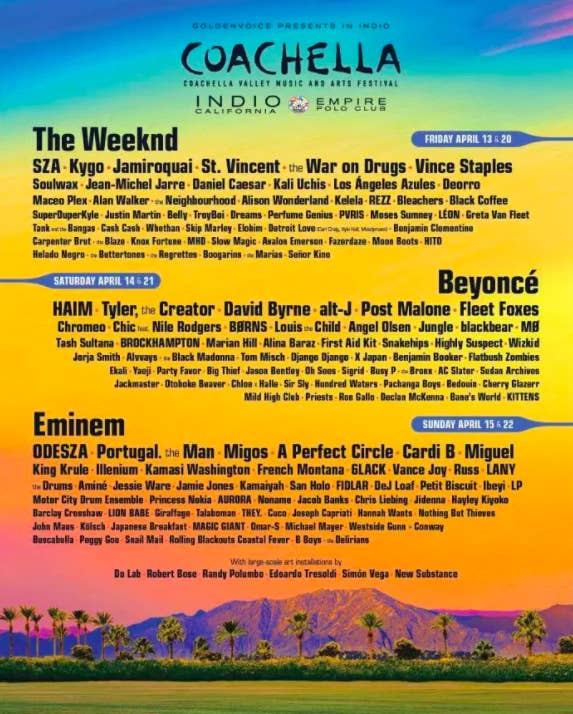 And immediately, people started photoshopping it more to their liking...
...which now seems to be somewhat of a love-hate tradition fans have with the music festival.
Here are some of this year's ~notable~ lineups:
1.
Coachella for dads: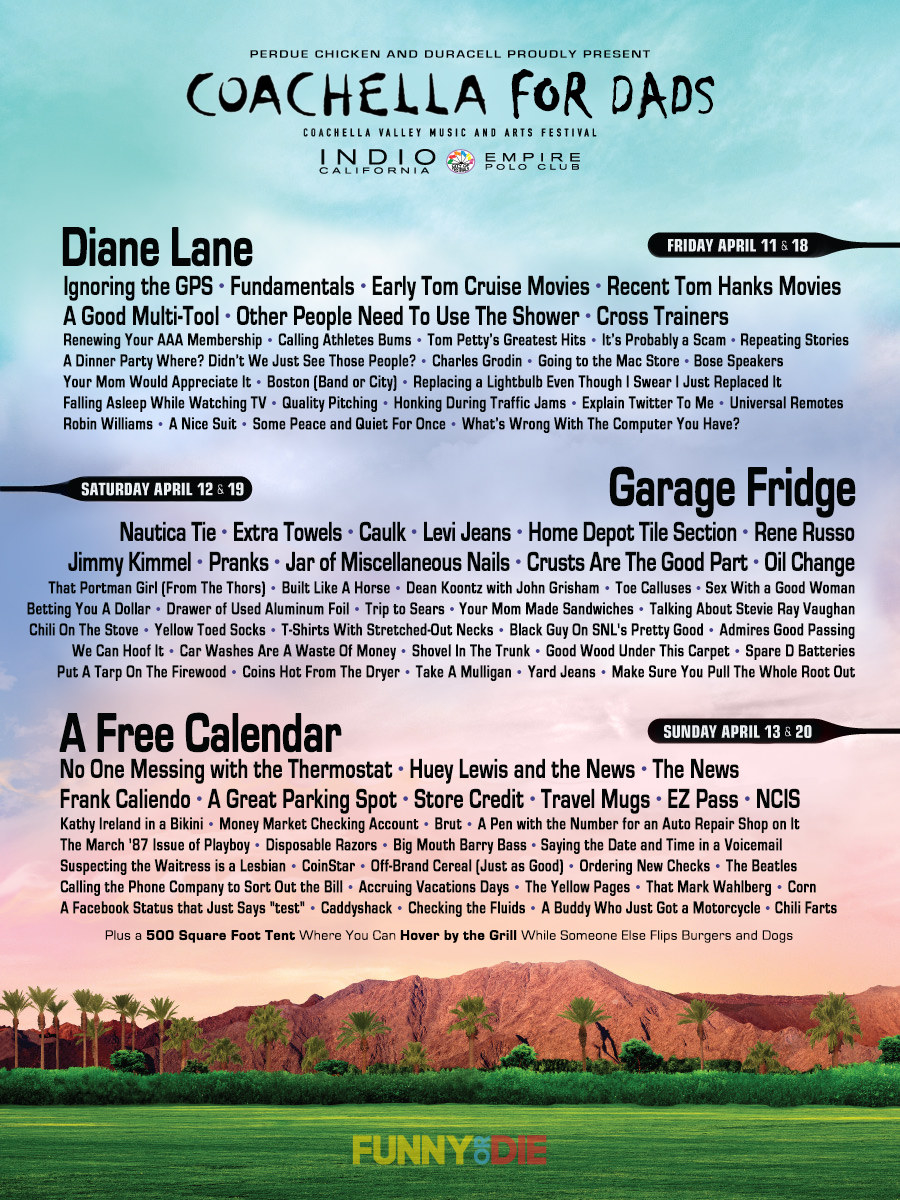 2.
Coachella for people not going to Coachella: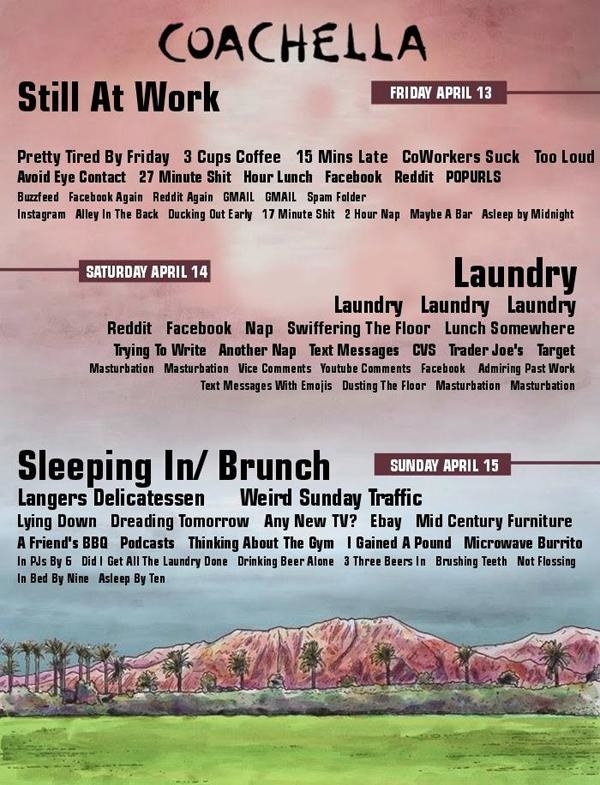 3.
"Gaychella":
4.
Coachella for collegiettes: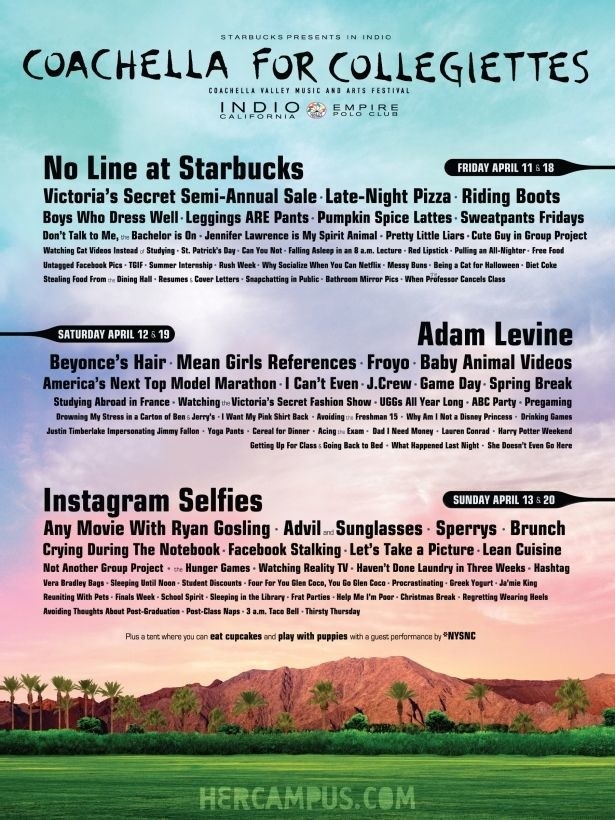 5.
Coachella for things that elicit visceral reactions:
6.
Coachella for stans:
7.
Coachella for calming audio stimulation:
8.
Coinchella:
9.
Coachella, but set in Flavortown:
10.
Coachella for things we actually want to hear:
11.
Coachella for things you'll definitely find at Coachella:
12.
And Coachella for people who were between the ages of 10 and 14 in 2006: