1.
When she performed at the VMAs in front of a giant, inflatable, bouncing set of butt cheeks!!!!!!!!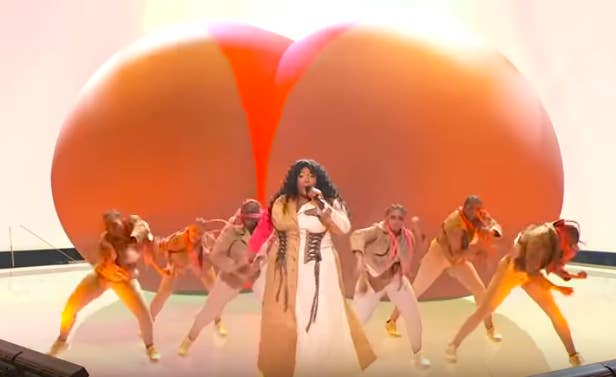 2.
And when she had other plus-size black women up on stage with her, gave a moving speech on self-love, and finished with a group wig toss!!!!!!!!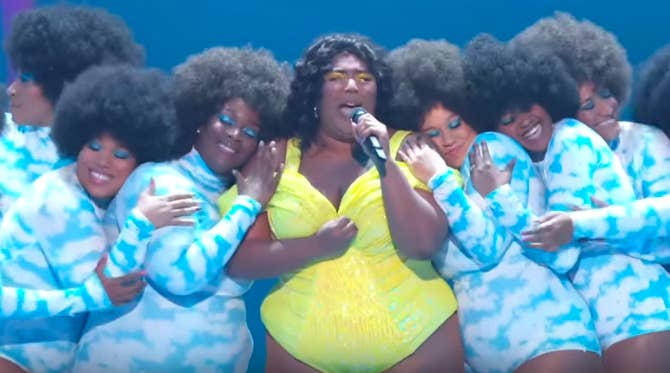 3.
When she went to Italy and had a great time:
4.
When she gave this Breakfast Club interview and perfectly corrected Charlemagne the God: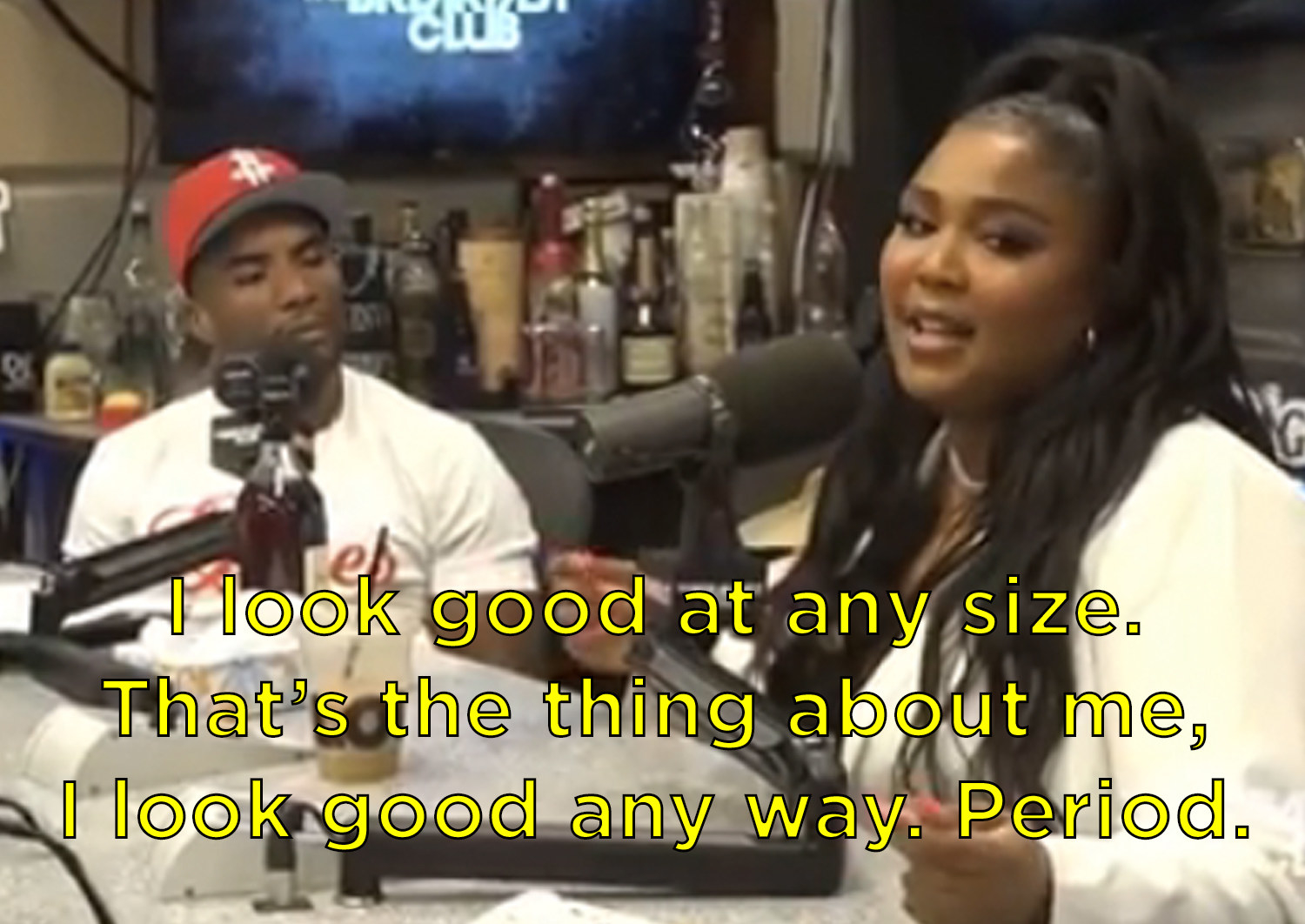 5.
When Lizzo serenaded her fans in the rain like a true selfless KWEEN!!!!!!!!
7.
When she stopped by her alma mater to teach and inspire the youth of today 😌:
8.
When she gifted us with this stunning and poignant musical composition:
9.
And when she gave us the motivational speech WE 👏 NEEDED 👏 TO 👏 HEAR!!!!!!!!!! 👏
10.
When she traveled UPPER 👏 CLASS 👏 SKY 👏 PRIORITY 👏BITCH!!!!!!! 👏
11.
When she used her platform to advocate for Black Lives Matter and Trans rights!!!!!!!!!!!!
12.
When she wore green to the MTV Movie and TV Awards and—:
13.
When Tyler Henry — the Hollywood Medium medium — told her she'd find love this year and would be "swept her off her feet" and she said this: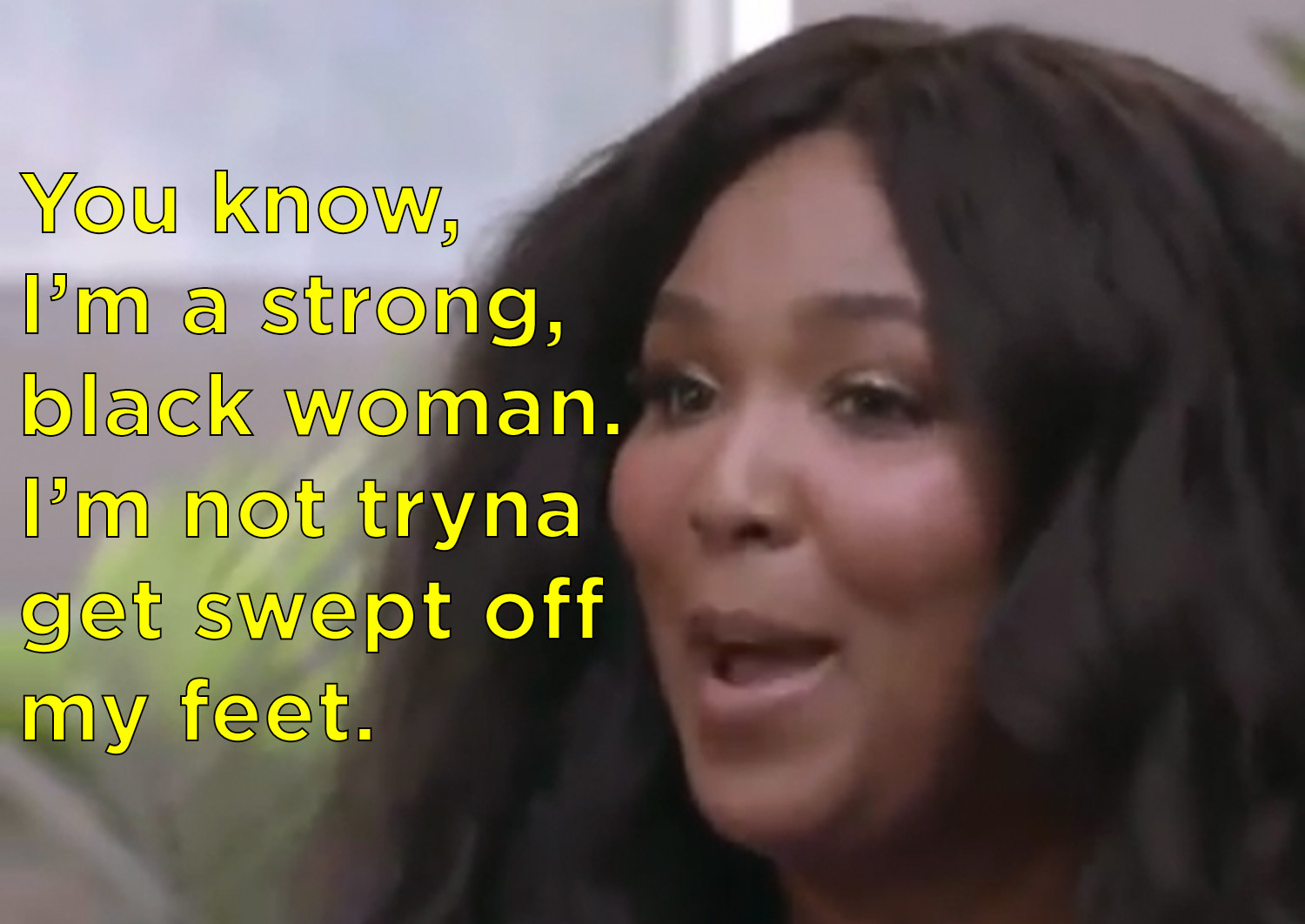 14.
When she quietly downed her flask at the BET Awards:
16.
When she made this declaration:
17.
And lastly, when she singlehandedly confirmed all of our worthiness:
WE LOVE YOU, LIZZO!!!!!!!!!!!!!!!!!!!!!!!!!!! 💖💖💖