Ariana Grande Is Reportedly Dating Mikey Foster From Social House, And Here Are The Social Media Breadcrumbs
HUNGRY 👏 FOR 👏 BREAD CRUMBS 👏
Last week, Ariana Grande released her new song, "Boyfriend," that she wrote and performed with the duo Social House. It's a Certified Bop™!!!!!!!!!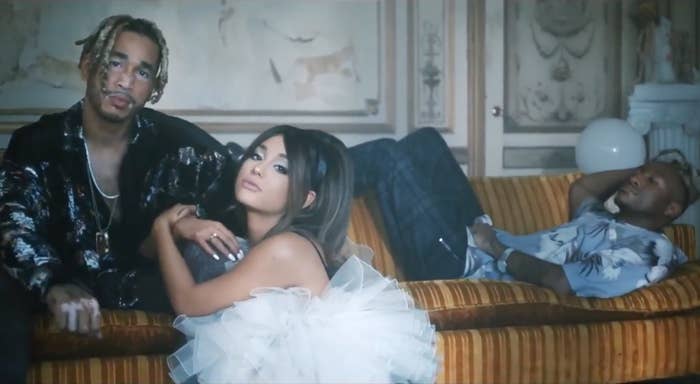 Well, to get right to it: Ariana and Mikey from Social House vigorously make out in the video — and it's, like.........preeeeetty yum yum delish!!!!!!!!!!!!!!!!!!!!
They made out SO vigorously, in fact, that fans are having a hard time believing it's "just acting."
And in the last couple days, People and The Blast have reported that the pair's friendship is turning romantic, saying that they have been "feeling things out."
Well, while nothing seems to be ~official~ between them just yet, I did do some snooping on their relationship and found some cyoot lil' bread crumbs...
Like Mikey's super-sweet birthday post to Ari:
His supportive post from when Thank U, Next (the album) was released:
And of all Mikey's posts about her, I think this one has to be my favorite:
So IDK, you guys.........I think they'd be pretty cute.
And according to this Insta's comment section, Ari (who tagged her friend/photographer Alfredo Flores) thinks so too!!!!!!!!!!!!!!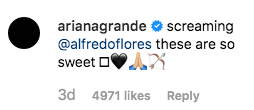 And okay, LAST (BIG) THING: On Monday night — the same night that she and Mikey were supposedly seen holding hands — Ari posted this Insta of them with the caption "♡":
OKAY THAT IS ALL AND EVEN THOUGH THEY AREN'T A TOTALLY ~CONFIRMED~ COUPLE, I THINK ARI AND MIKEY WOULD BE REALLY, REALLY, REALLY CUTE TOGETHER. I SHIP!!!!!!!!!!!!!