Last week, Ariana Grande released her new song, "Boyfriend," that she wrote and performed with the duo Social House. It's a Certified Bop™!!!!!!!!!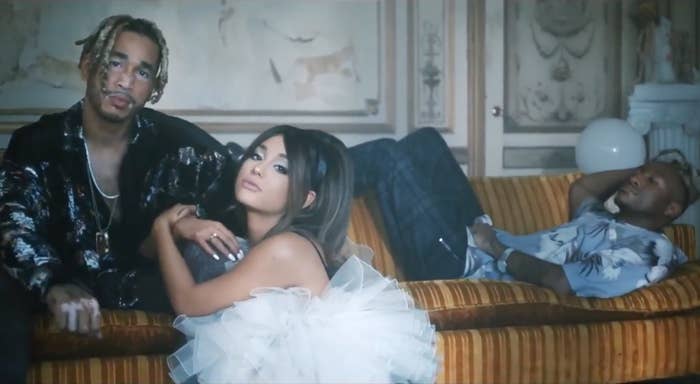 Well, to get right to it: Ariana and Mikey from Social House vigorously make out in the video — and it's, like.........preeeeetty yum yum delish!!!!!!!!!!!!!!!!!!!!
They made out SO vigorously, in fact, that fans are having a hard time believing it's "just acting."
Well, while nothing seems to be ~official~ between them just yet, I did do some snooping on their relationship and found some cyoot lil' bread crumbs...
And of all Mikey's posts about her, I think this one has to be my favorite:
And according to this Insta's comment section, Ari (who tagged her friend/photographer Alfredo Flores) thinks so too!!!!!!!!!!!!!!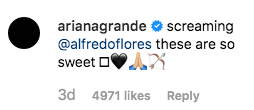 And okay, LAST (BIG) THING: On Monday night — the same night that she and Mikey were supposedly seen holding hands — Ari posted this Insta of them with the caption "♡":
OKAY THAT IS ALL AND EVEN THOUGH THEY AREN'T A TOTALLY ~CONFIRMED~ COUPLE, I THINK ARI AND MIKEY WOULD BE REALLY, REALLY, REALLY CUTE TOGETHER. I SHIP!!!!!!!!!!!!!