I Had Literally No Idea Ariana Grande And Cardi B Are The Same Age And I'm Quite Literally Flabbergasted
...umm?
And thanks to a tweet from Lauren Milici, you now know that Cardi and Ariana are THE SAME AGE!!!!!!!!!!
And BASICALLY, all of Twitter's like:
According to Wikipedia, both performers are only 25 👏 YEARS 👏 OLD. 👏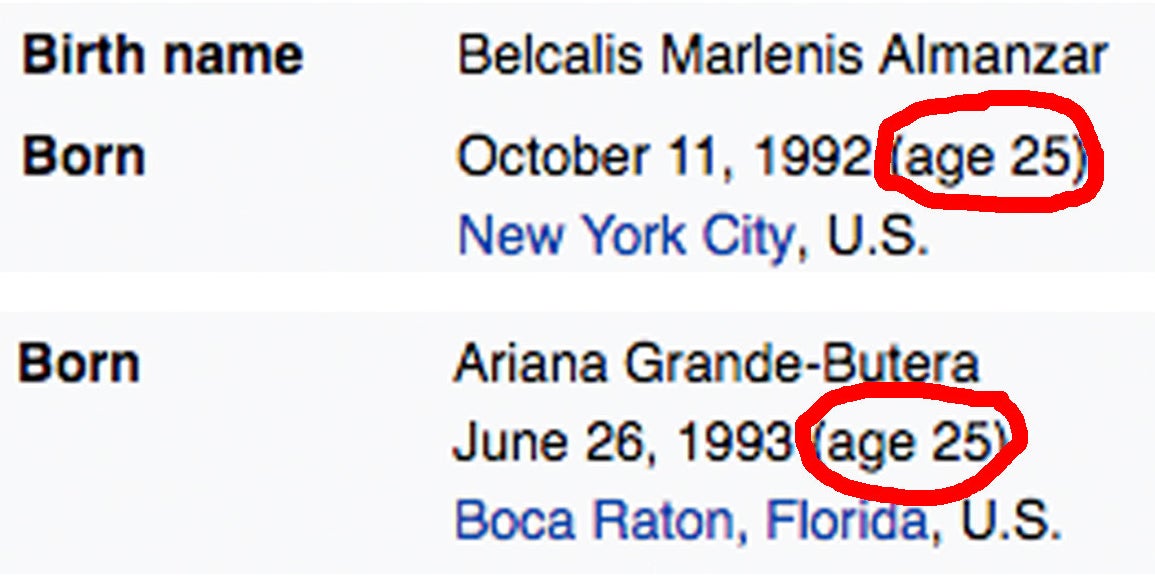 (Cardi stans were not pleased.)
But THANKFULLY, someone brought up this damn good point that not only does Ariana look young, but we also grew up watching her in a kids show, so we def associate her with being younger: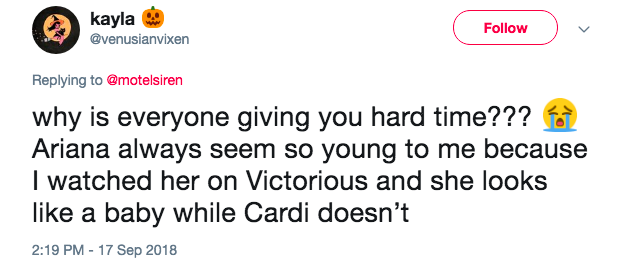 I mean, whatevs — I just didn't realize they were the same age and I think this is an interesting lil' factoid. No shade!!!!!!!!