Unless you've been in some sort of hibernation over the past few weeks, you're probably aware that Lori Loughlin — AKA Aunt Becky from Full House — was arrested as part of a gigantic college admissions scandal.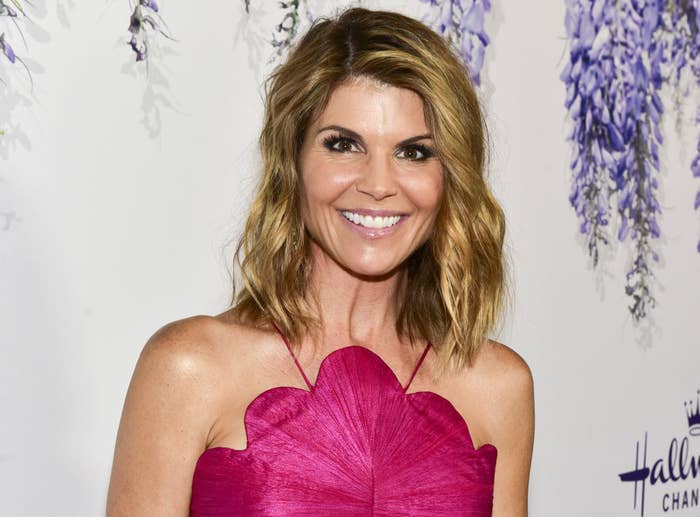 Loughlin is accused of paying out $500,000 to get her two daughters into USC. Since her arrest, she's lost her various gigs at the Hallmark Channel, and will reportedly not be appearing on the fifth and final season of Fuller House.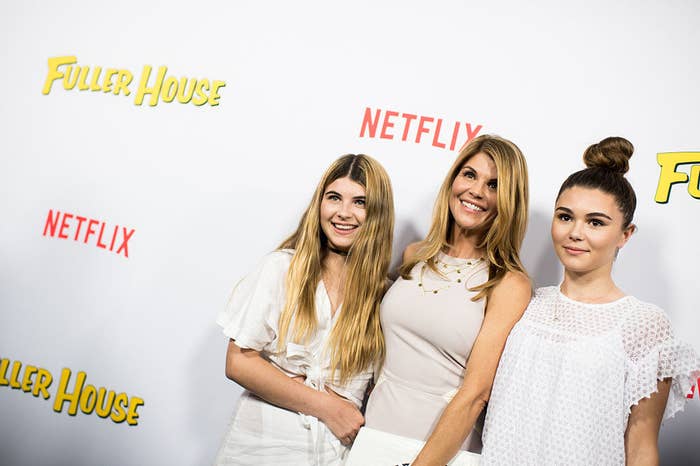 Well, yesterday, the cast of Fuller House attended the Kids' Choice Awards. It was their first public appearance together since all this madness unfolded.
And when Fuller House won the award for Favorite Funny TV Show, the cast took the stage to give a speech — one that seemingly acknowledged the drama with Aunt Becky.
"A loving family sticks together no matter what," Candace Cameron Bure told the crowd.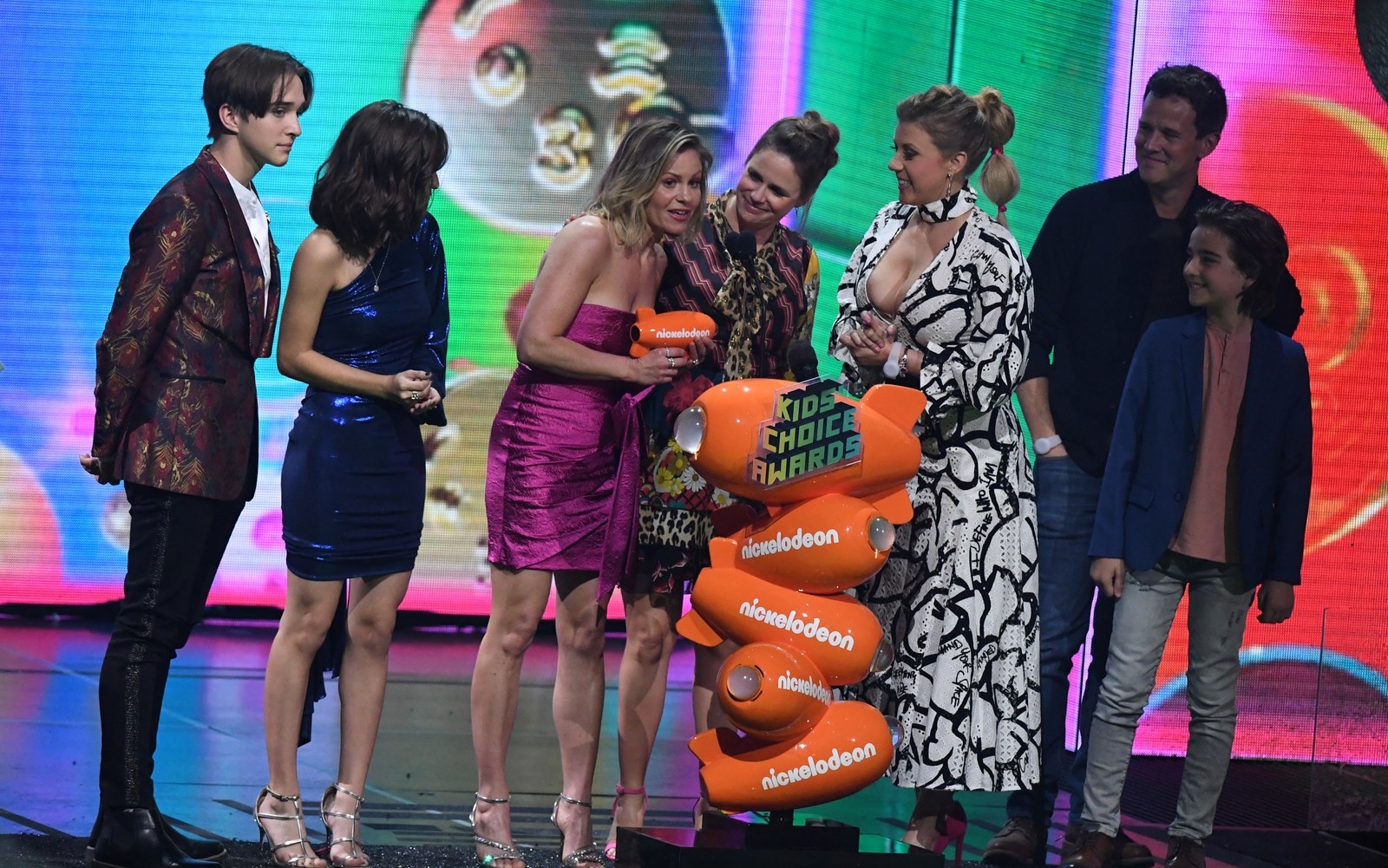 "They stick together through the hard times, they support each other, they encourage one another, they pray for each other, and they stand by their side, no matter how tough it gets."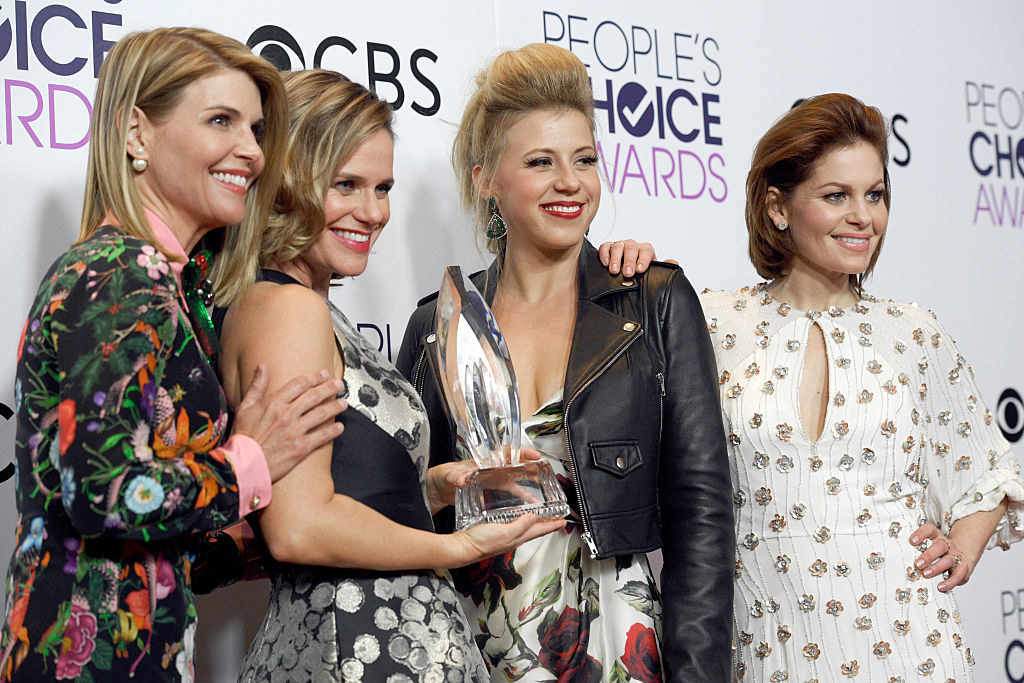 "And a loving family that sticks together also celebrates the really good times together," she concluded.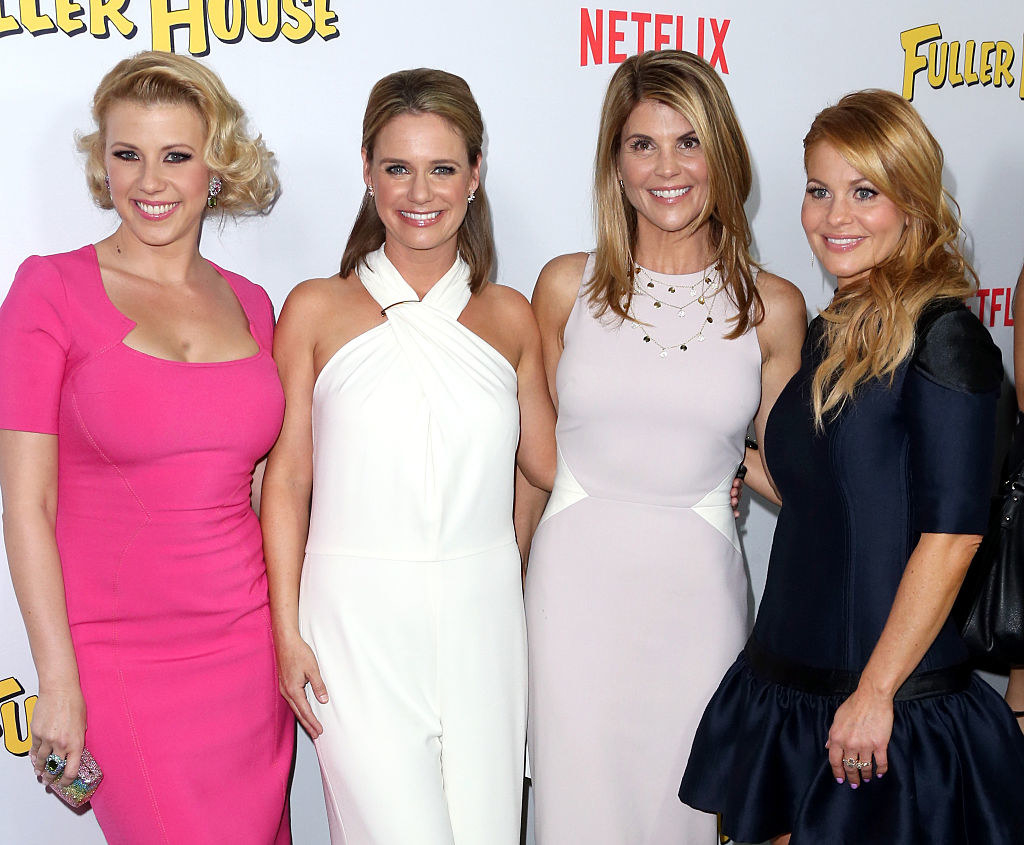 "Yes, and this is one of those times," added Jodie Sweetin. They then thanked their fans, promised a great Season 5, and that was pretty much it.