We asked the BuzzFeed Community to tell us the most cringeworthy movie lines, and it turns out Hollywood has written them mostly for women. Here are the bizarre results.
Note: Not all submissions are from Community users.
1.
In Pirates of the Caribbean, when Elizabeth told a pirate what *real* pain feels like in the most cringeworthy way.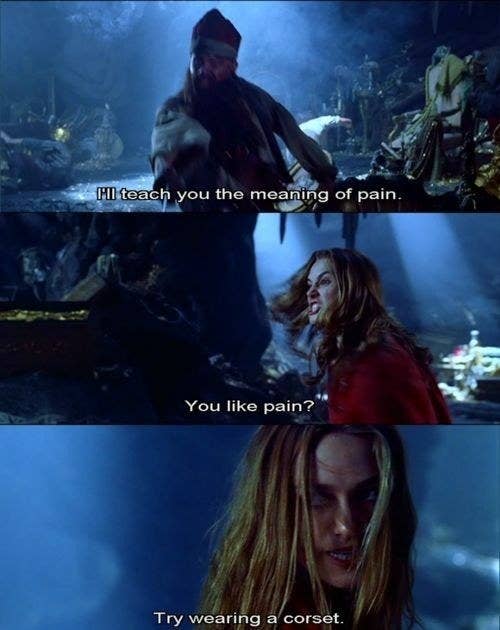 2.
In Gigli, when Ricki seduced Larry by telling him: "It's turkey time — gobble gobble!"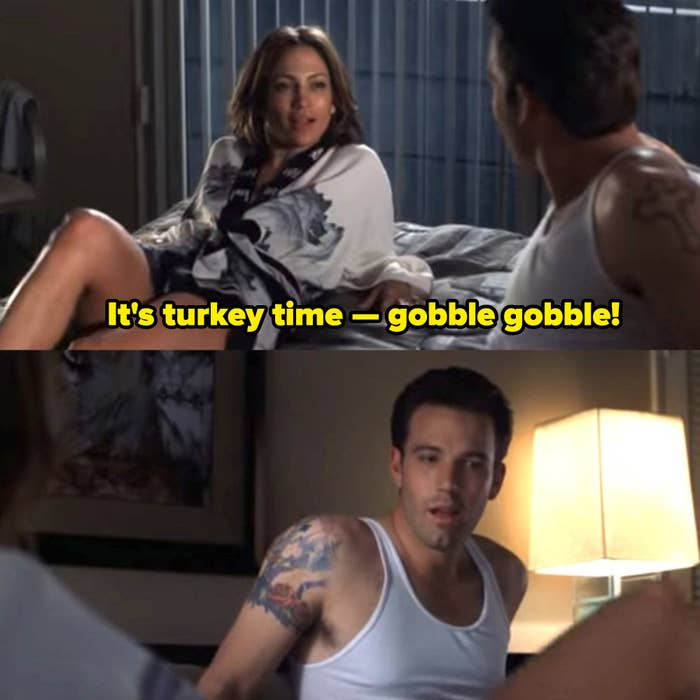 3.
In Love Story, when Jenny uttered this super-corny line after Oliver apologized to her.
4.
In Grey's Anatomy, when Meredith declared her love for Derek in the longest monologue and made us all cringe.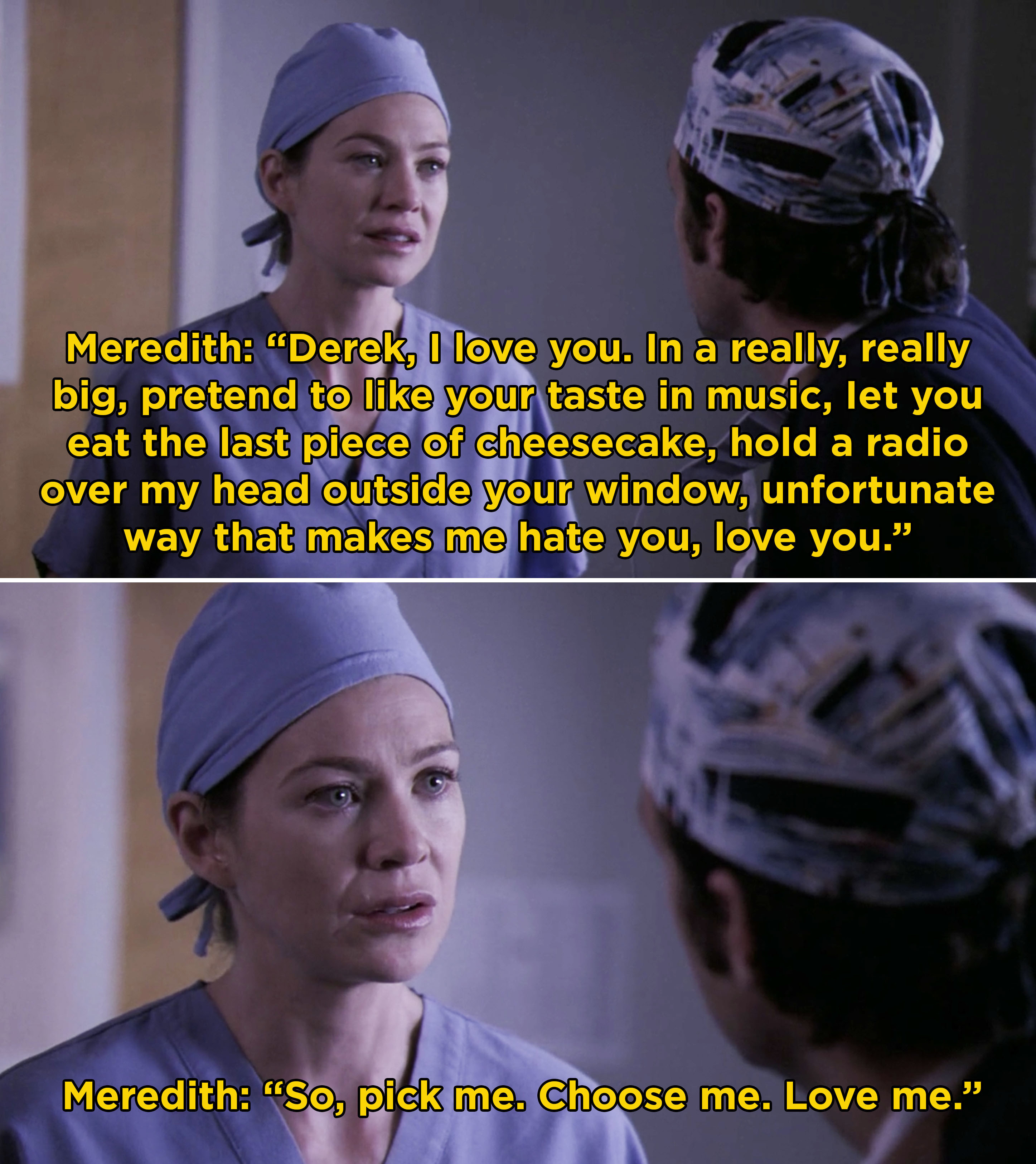 5.
In Austin Powers in Goldmember, when Foxxy was overly excited to fight Dr. Evil with Austin, and said this cringeworthy line.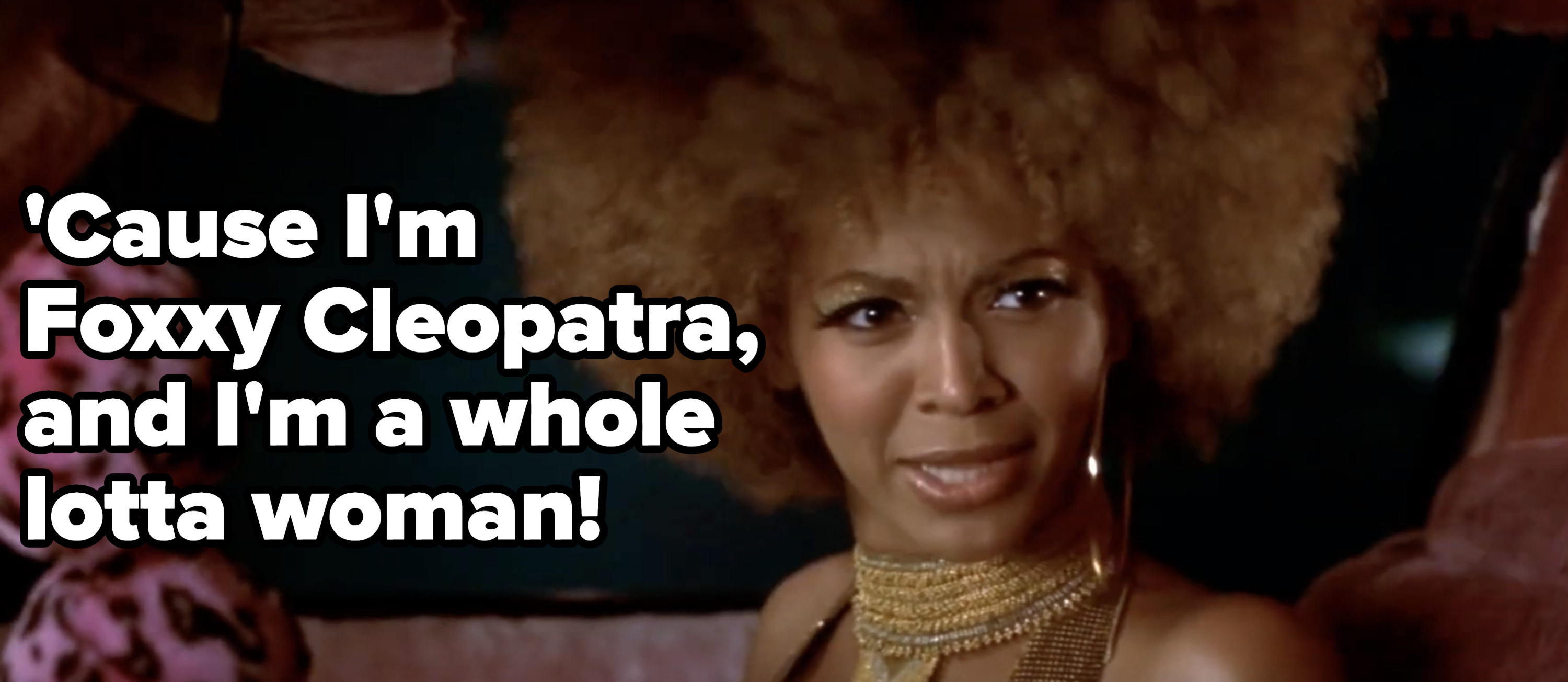 6.
In Cloud Atlas, when Meronym asked Zachry if he wanted to know the truth, but said it in the strangest way possible.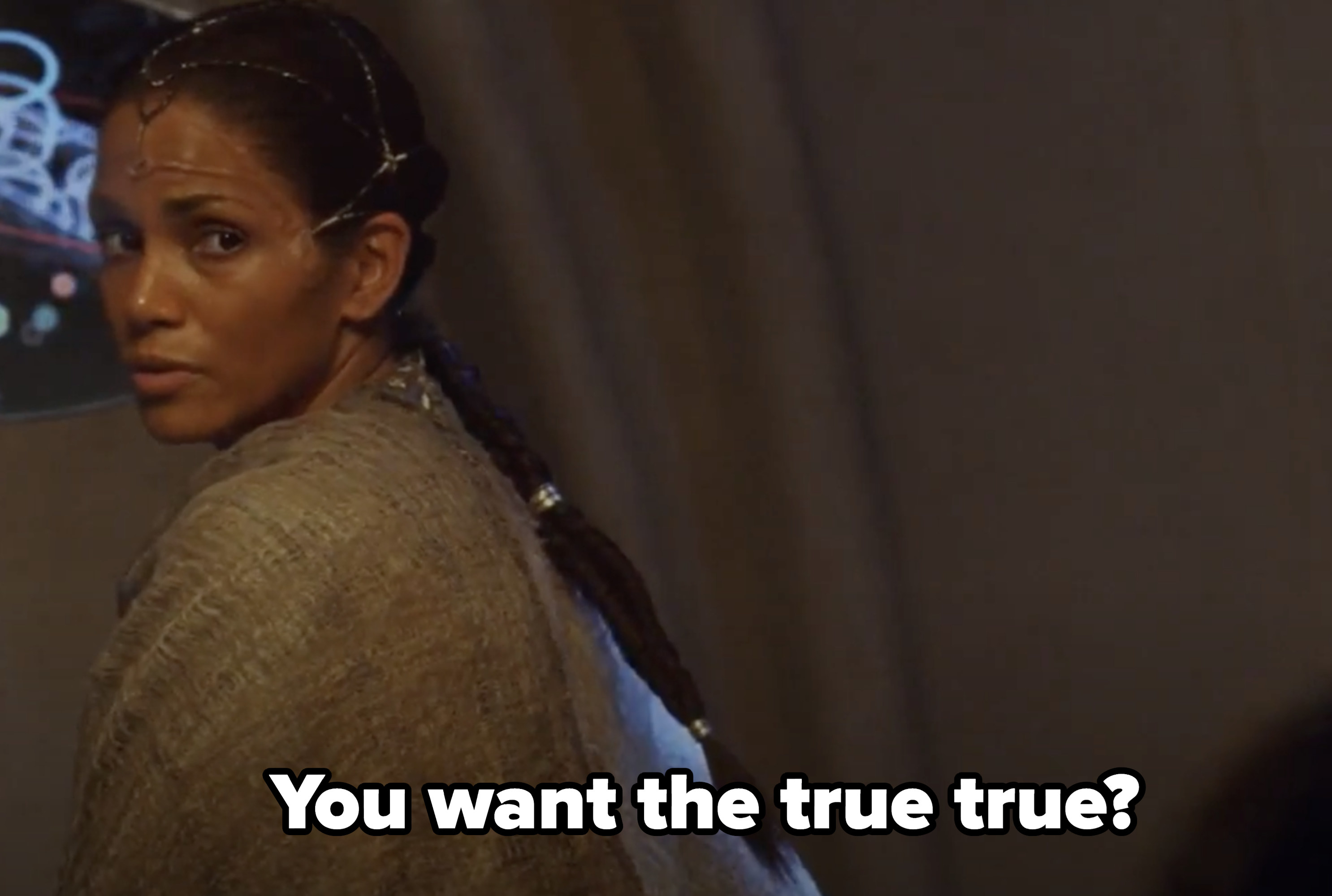 7.
In Showgirls, when Cristal and Nomi bonded over the strangest pastime: eating dog food.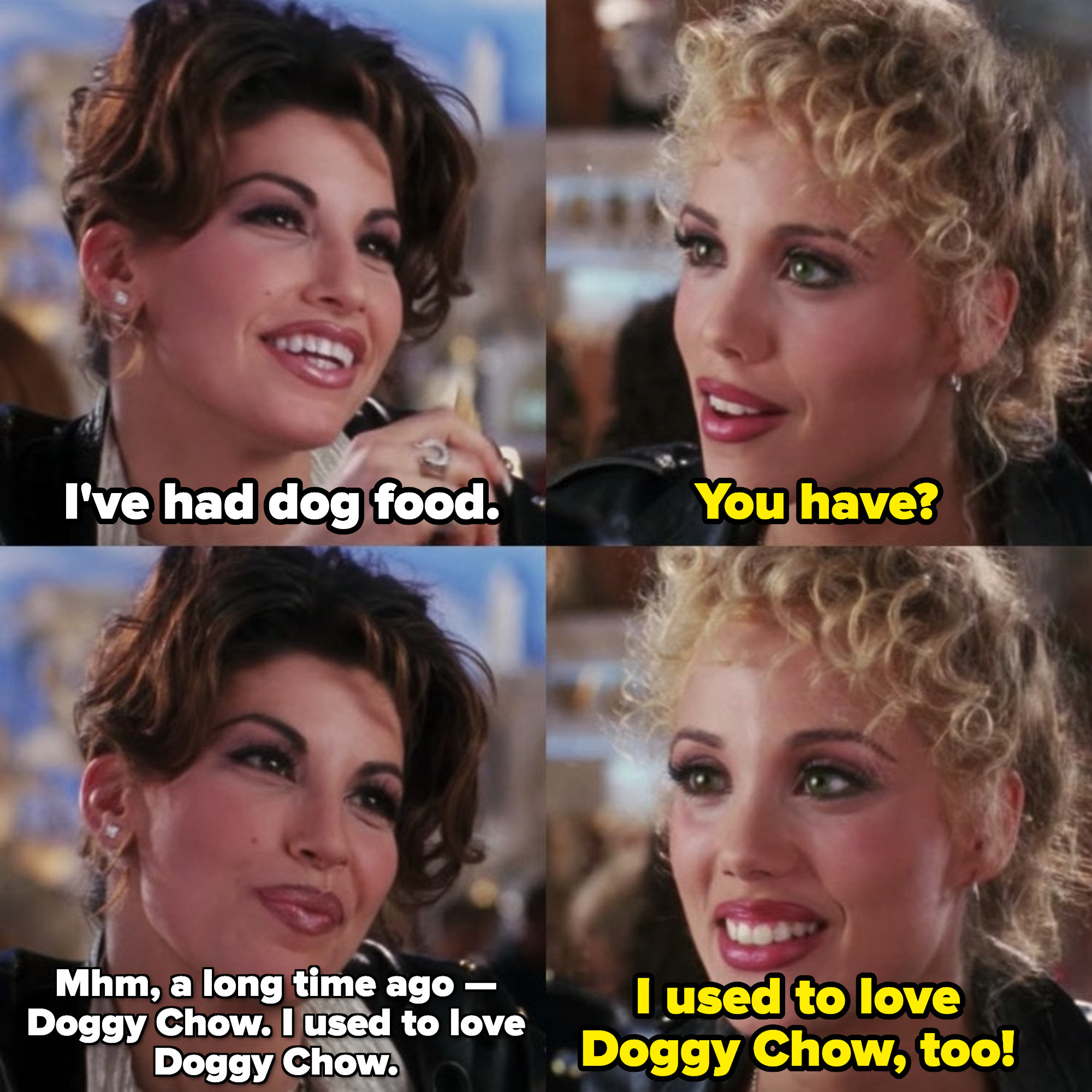 8.
In Kingsman: The Secret Service, when Princess Tilde was trapped behind the door and said this truly wild thing to Eggsy.
9.
In Suicide Squad, when Harley Quinn imparted wisdom to her friends at the bar and it was anything but relatable.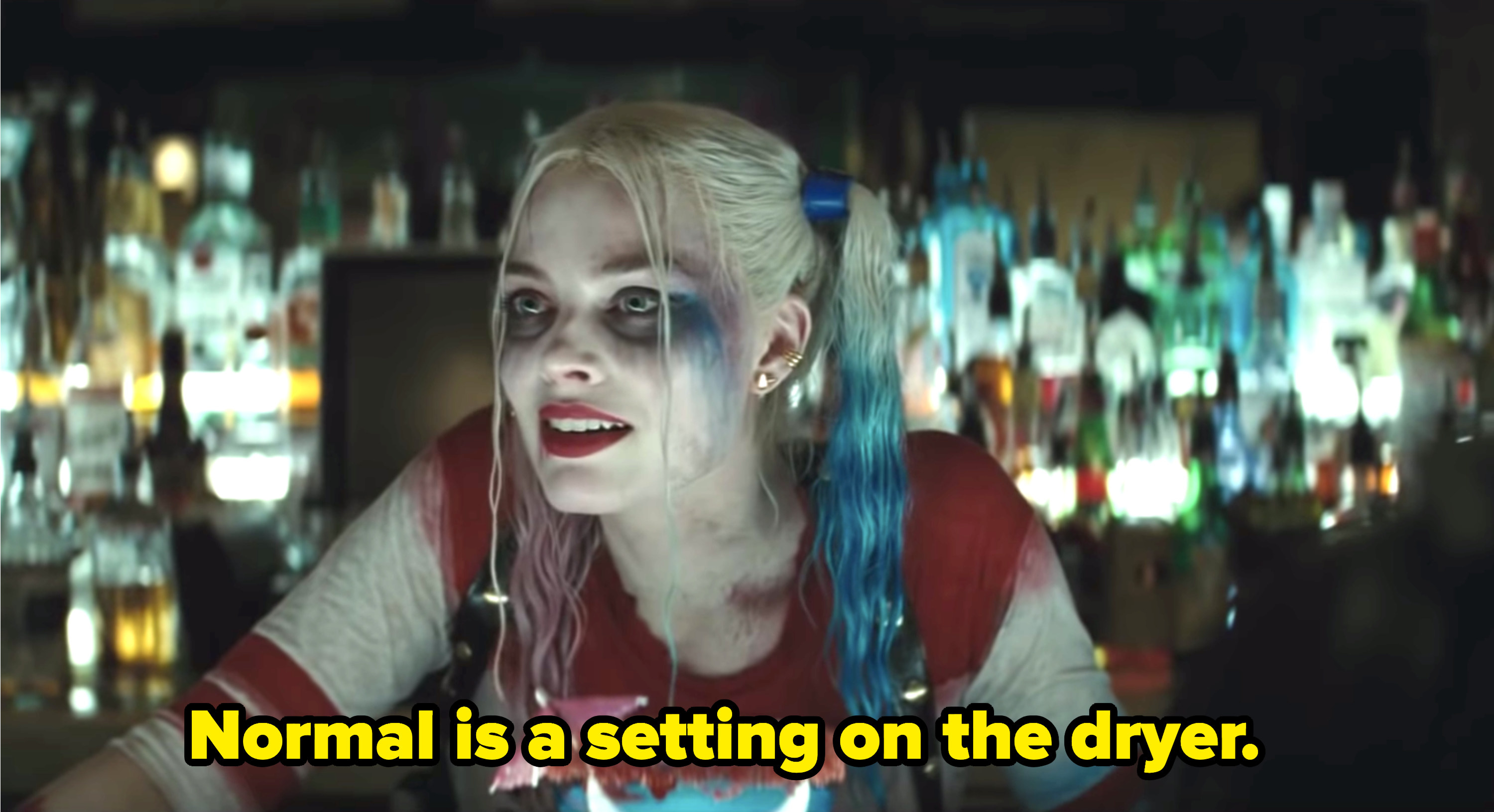 10.
In Empire, when Cookie tried to make Anika feel scared, but she actually sounded pretty awkward instead.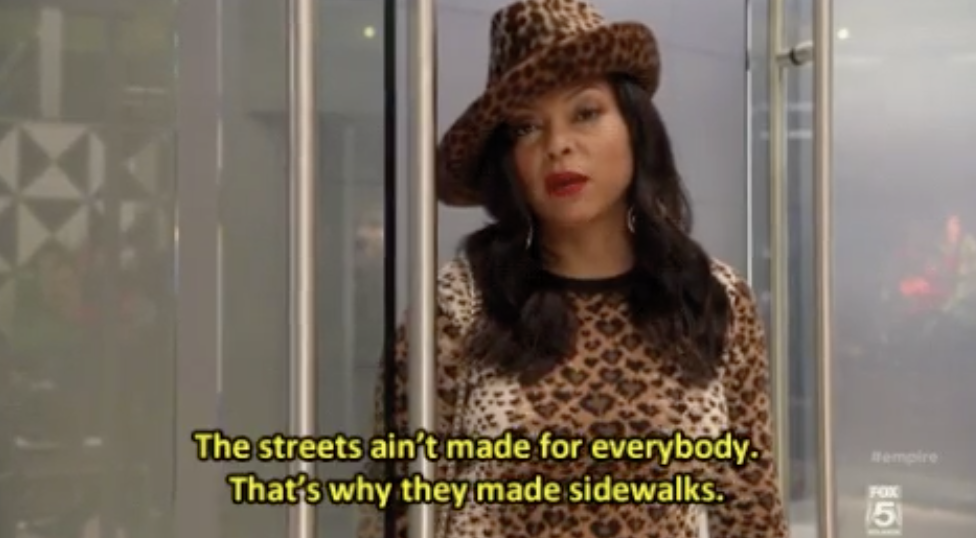 11.
In Pretty Woman, when Edward asked Vivian what she wanted out of their relationship, and she gave him the corniest answer ever: a "fairy tale."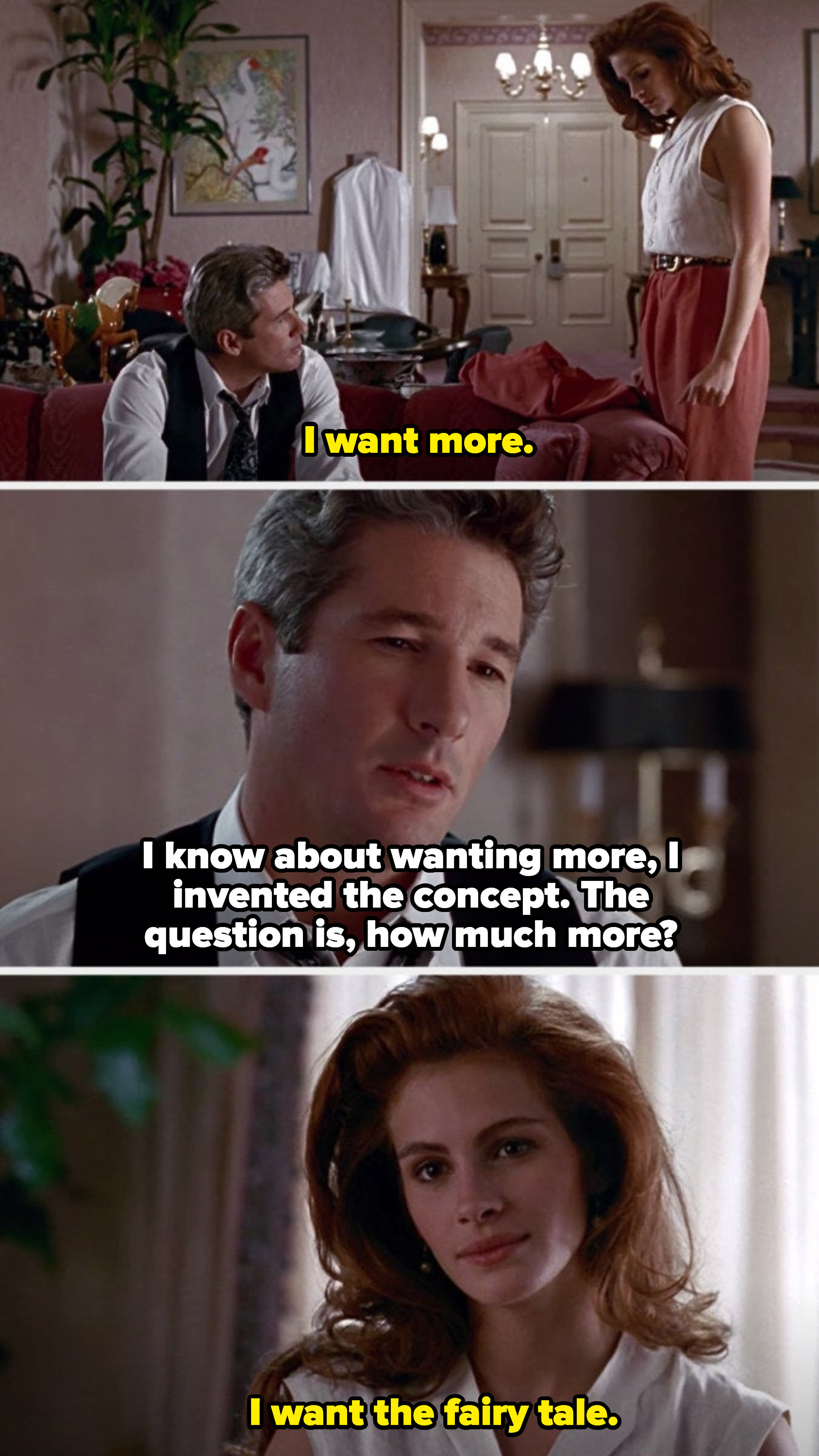 12.
In Jerry Maguire, when Dorothy professed her love to Jerry and it was sappy as heck.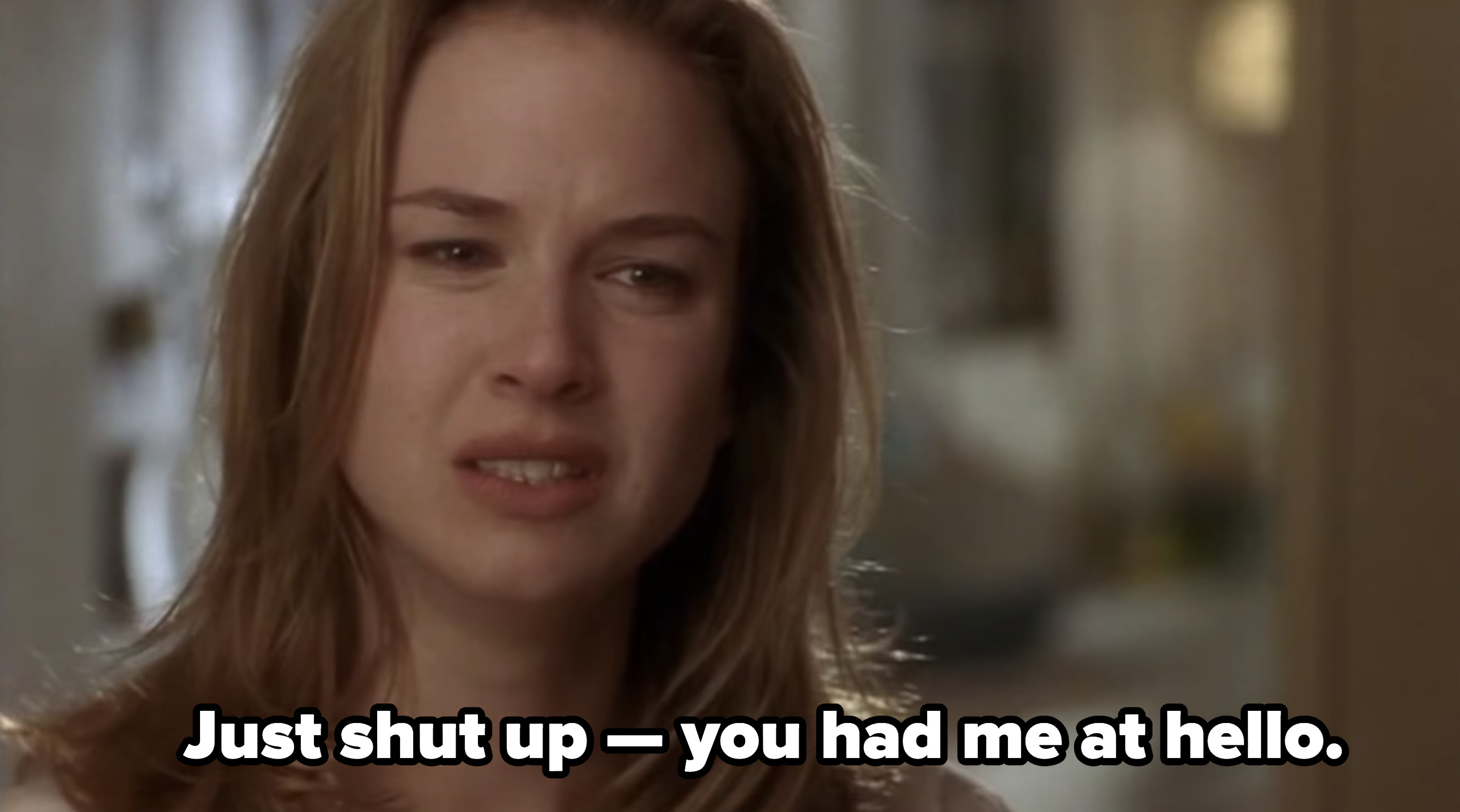 13.
In Savages, when O described her sexual relationship with Chon and made the worst pun ever.
14.
In Game of Thrones, when Tyene whispered this horribly unpleasant line in Bronn's ear.
15.
In American Horror Story: Hotel, when the Countess awkwardly seduced Ramona by saying: "OK, kill me — but screw me first."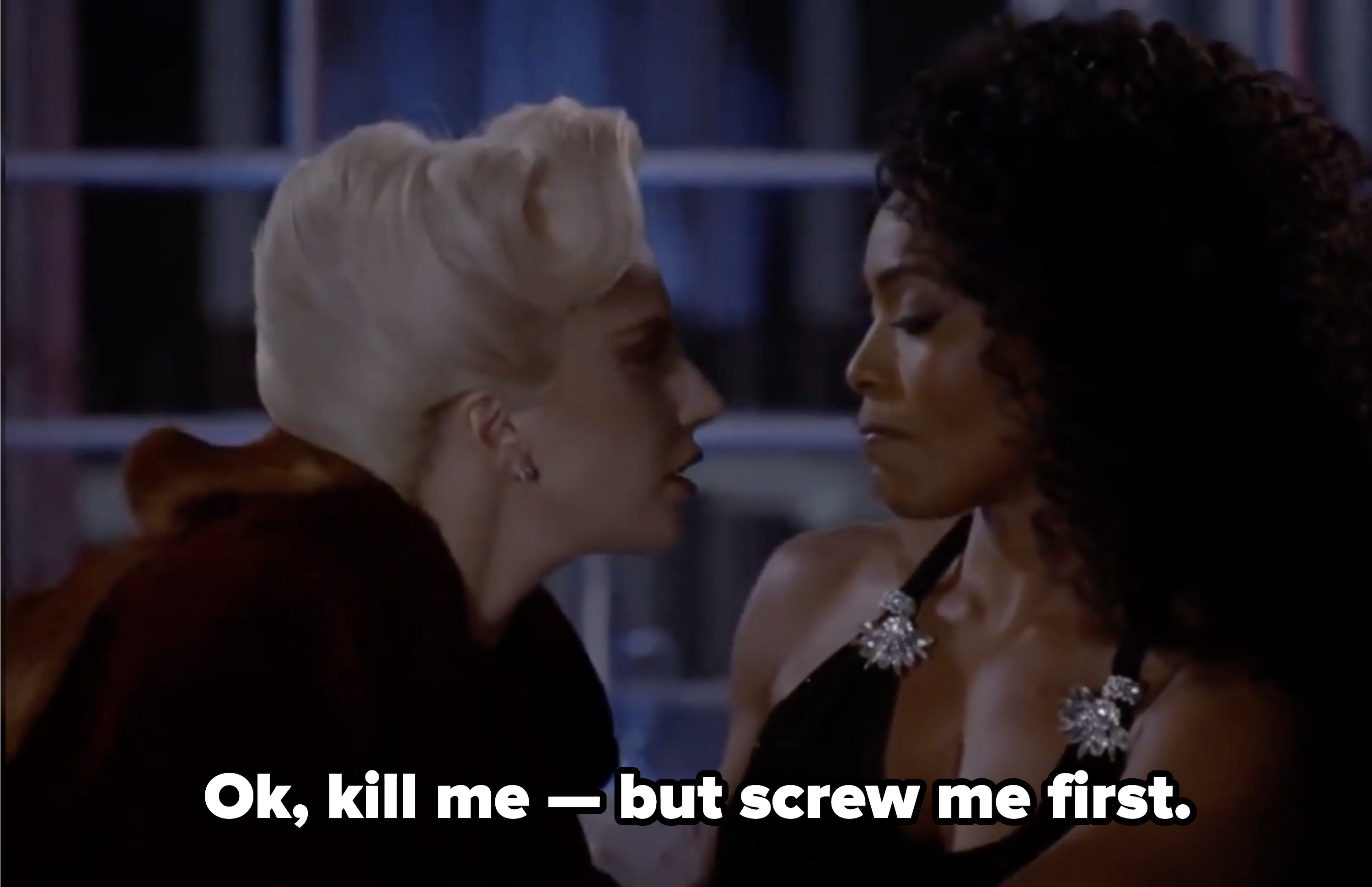 16.
In Sex and the City, when Carrie ran into Big after his engagement party with Natasha and had this dramatic realization.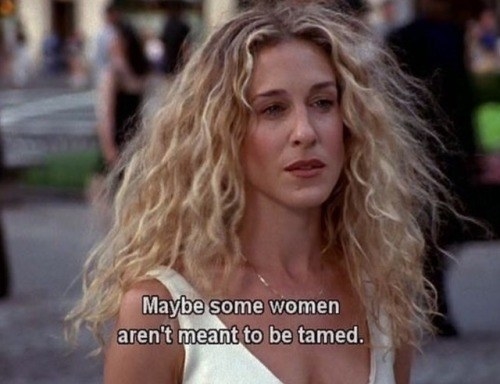 17.
In Riverdale, when Veronica tried to be philosophical when it came to breaking the rules, but was super awkward instead.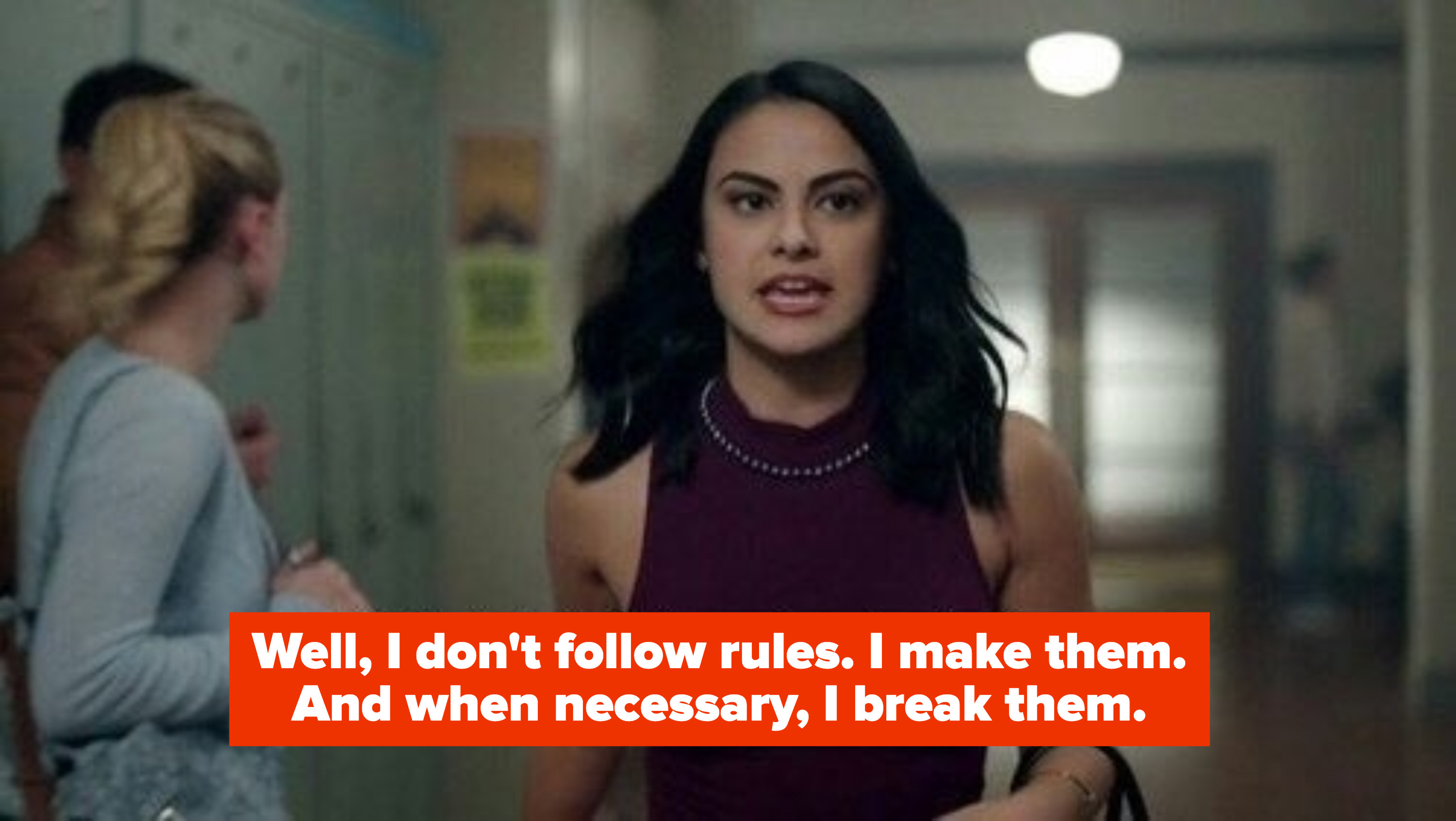 18.
In Jennifer's Body, when Jennifer asked Needy and Chip if they were having sex, because it smelled "like Thai food."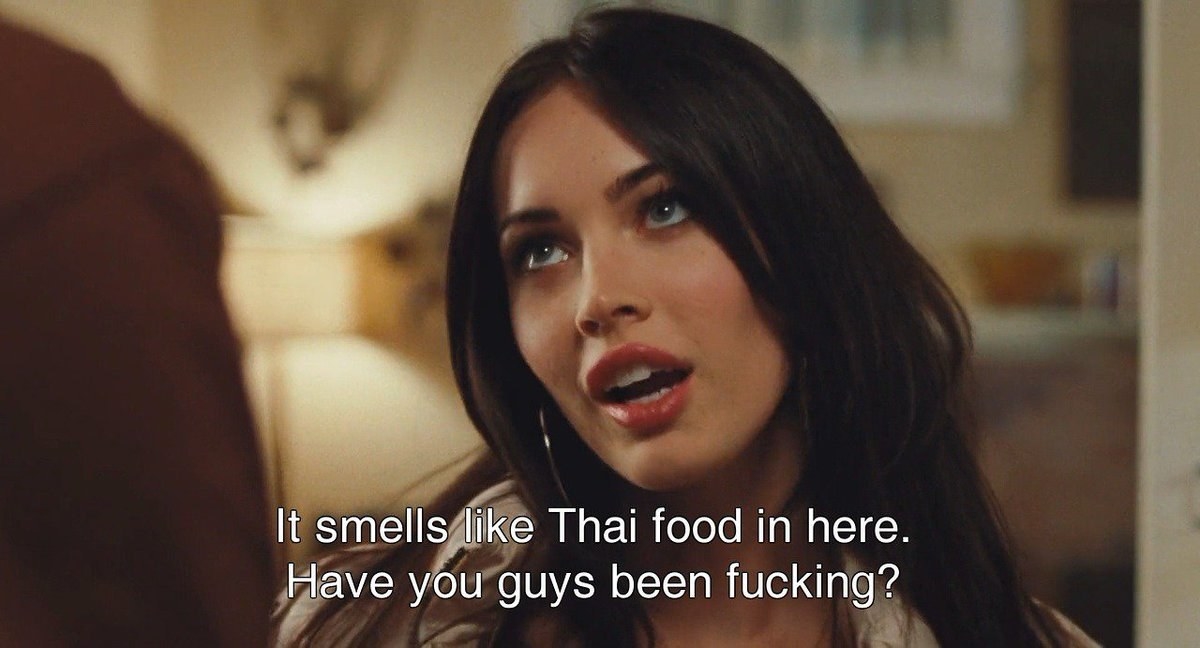 19.
In The Wedding Planner, when Mary told Fran the inspiration behind her career as a wedding planner and it was supremely awkward.
20.
In The Twilight Saga: Breaking Dawn — Part 2, when Bella lost her cool toward Jacob and yelled at him in the most Bella way.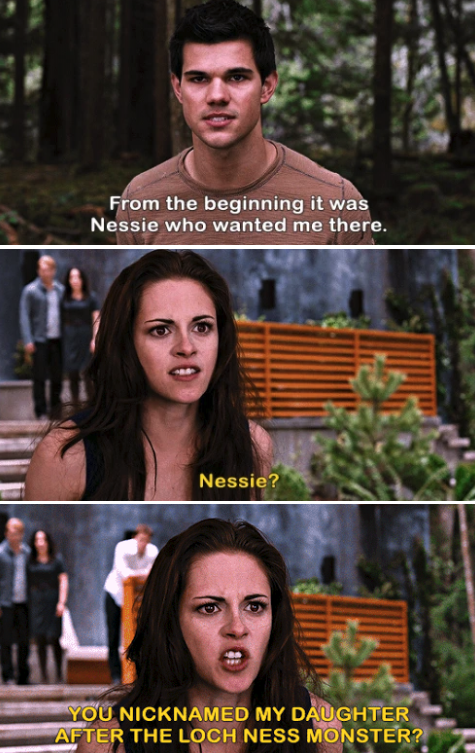 21.
In Fuller House, when Stephanie's boyfriend surprised her with a milkshake, and she made this supremely horrible reference.
22.
In One Tree Hill, when Brooke and Haley made a loyal pact together by claiming "Clothes over bros."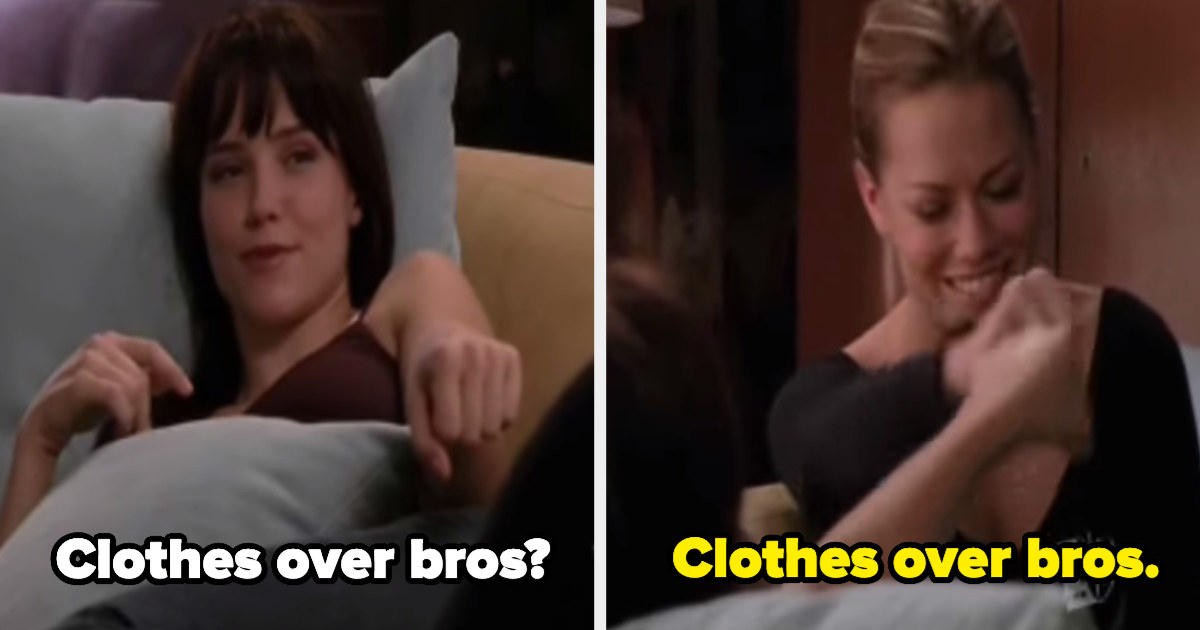 23.
In Four Weddings and a Funeral, when Charles told Carrie he loved her in the pouring rain and she was so overwhelmed with joy, she uttered this corny line.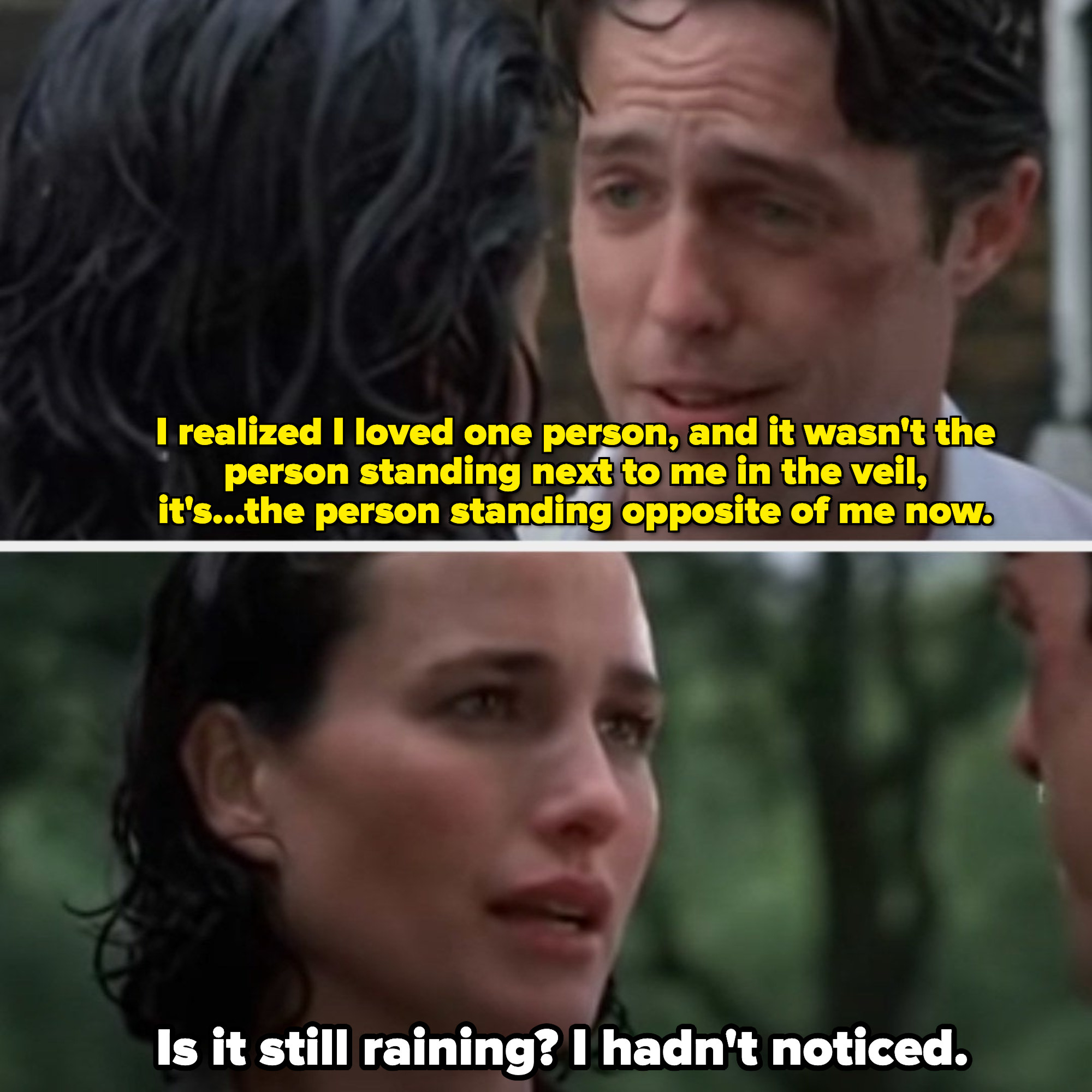 24.
In Crazy, Stupid, Love, when Hannah reacted to Jacob's shirtless body in the most dramatic and unusual way.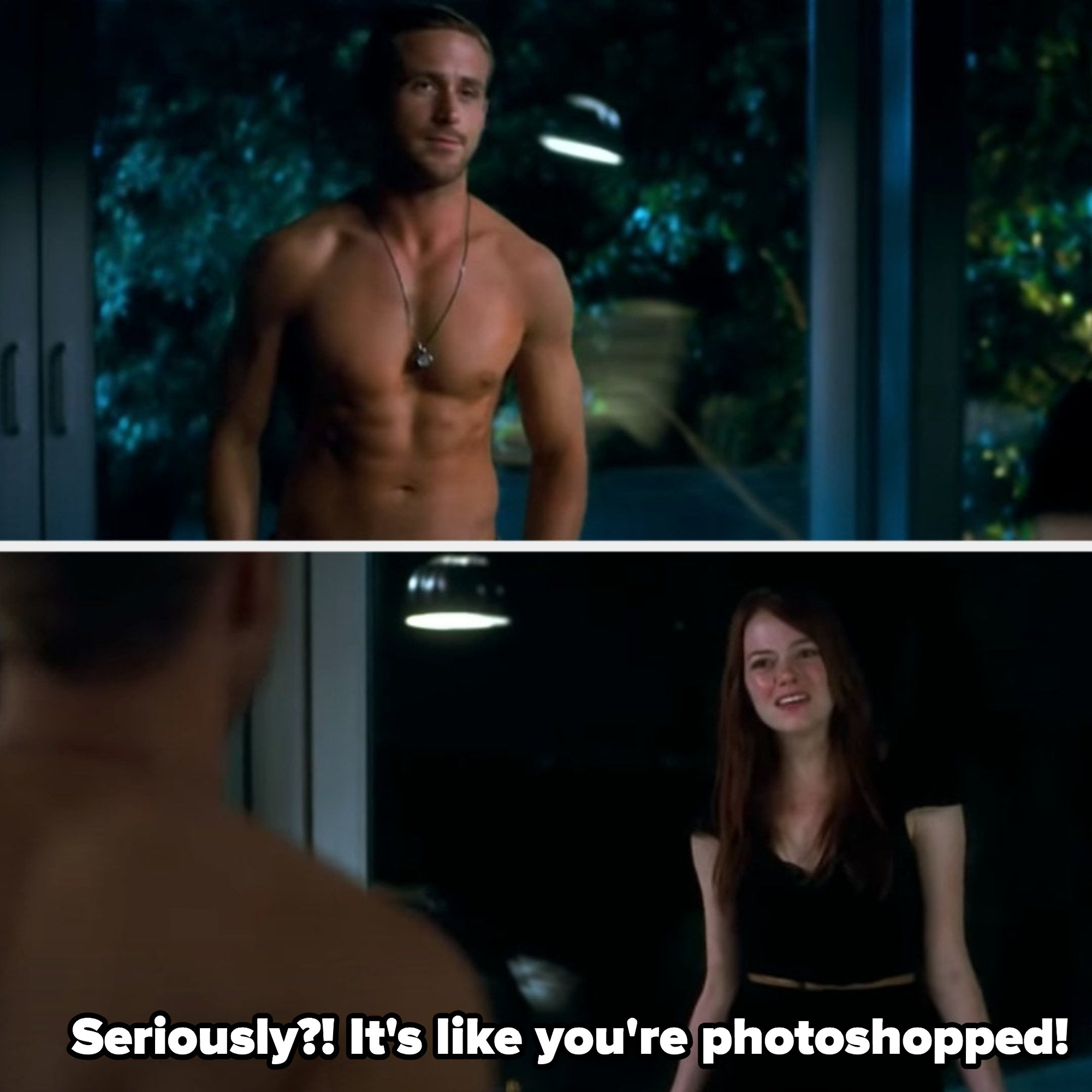 25.
In Glee, when Rachel tried to make a confident speech about why she's a star, but in reality, it was just awful.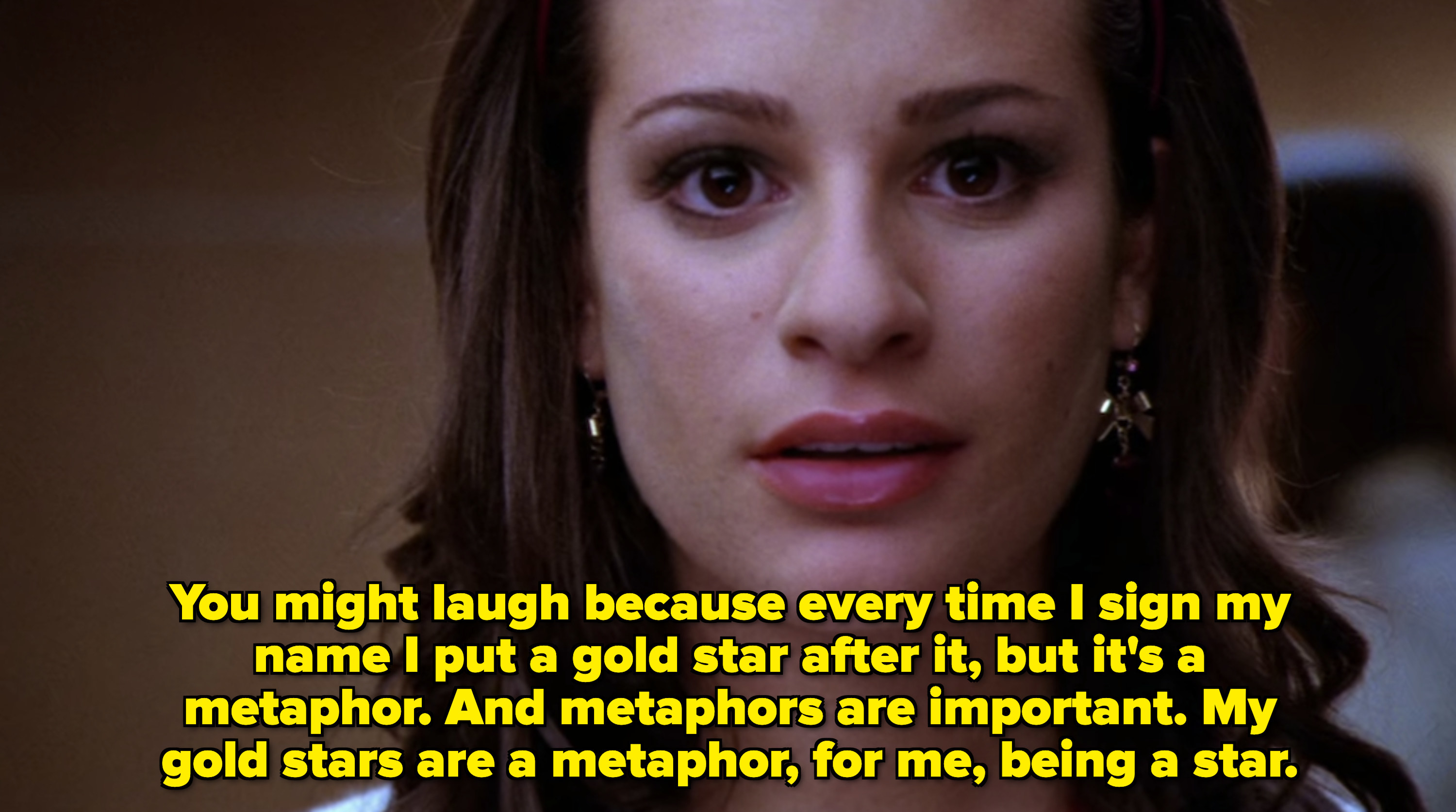 26.
In Music and Lyrics, when Sophie tried to describe the art of songwriting, but it was cringeworthy as hell.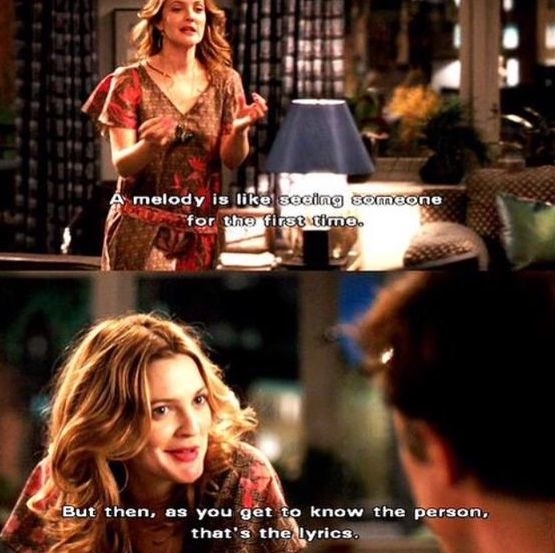 27.
In Breakfast at Tiffany's, when Holly made us all cringe before she read the breakup letter from her fiancé, José.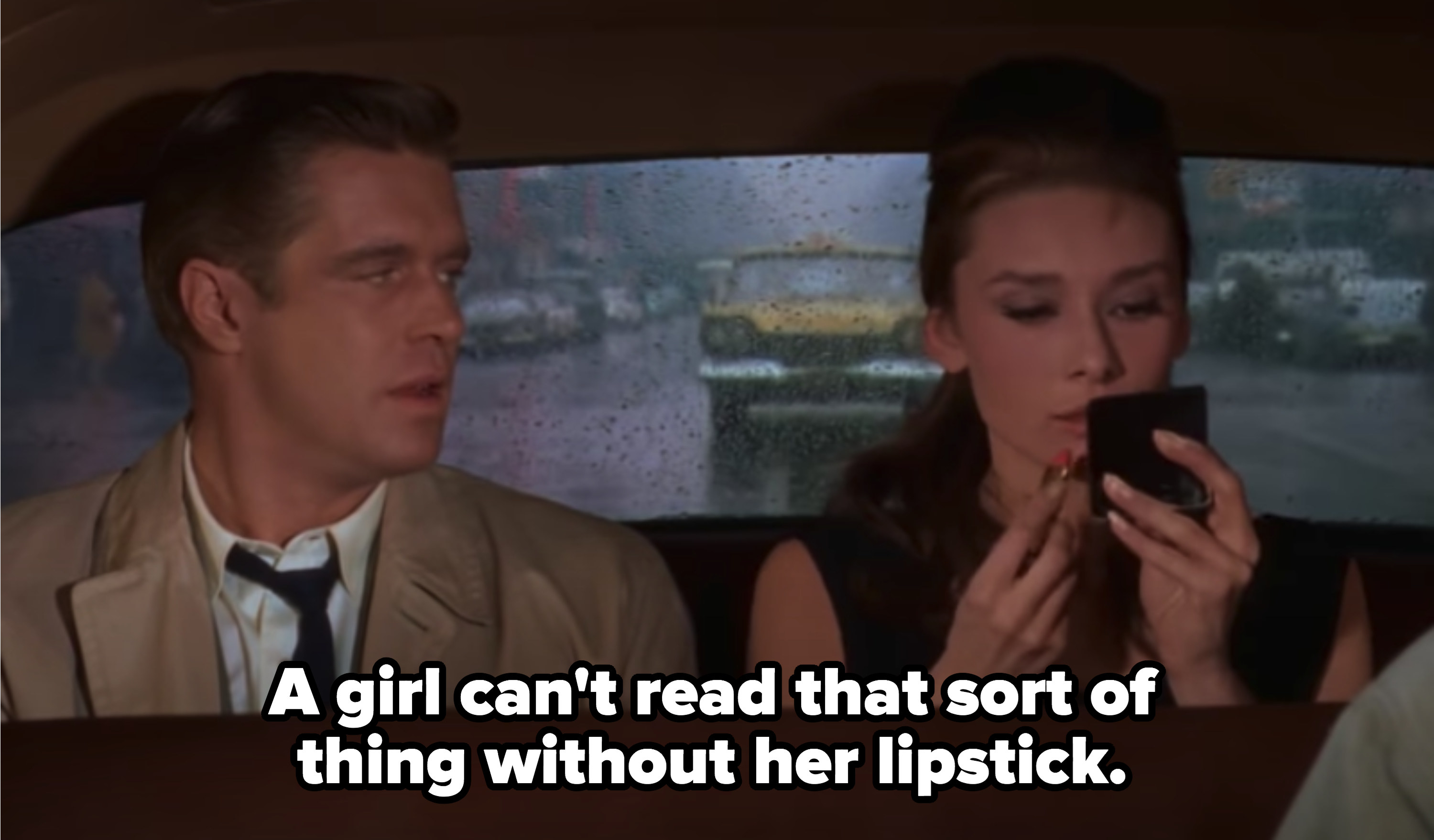 28.
In Buffy the Vampire Slayer, when Buffy said this weird one-liner before attacking a demon.
29.
In Miss Congeniality, when everyone was in awe of Gracie's "beautiful makeover," and she told them off in the cringiest way.
30.
In Monster-in-Law, when Kevin went to the bathroom and Viola and Charlie threatened each other with the corniest insults ever.
31.
In Grease, when Sandy uttered this line to Danny that's supposed to be badass, but in reality, is so darn awful.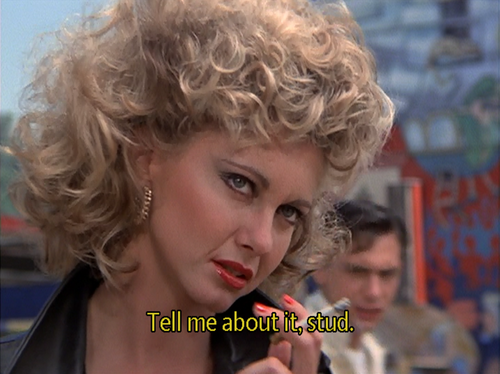 32.
In the Sex and the City movie, when Carrie and Louise said the most painfully punny goodbye in movie history.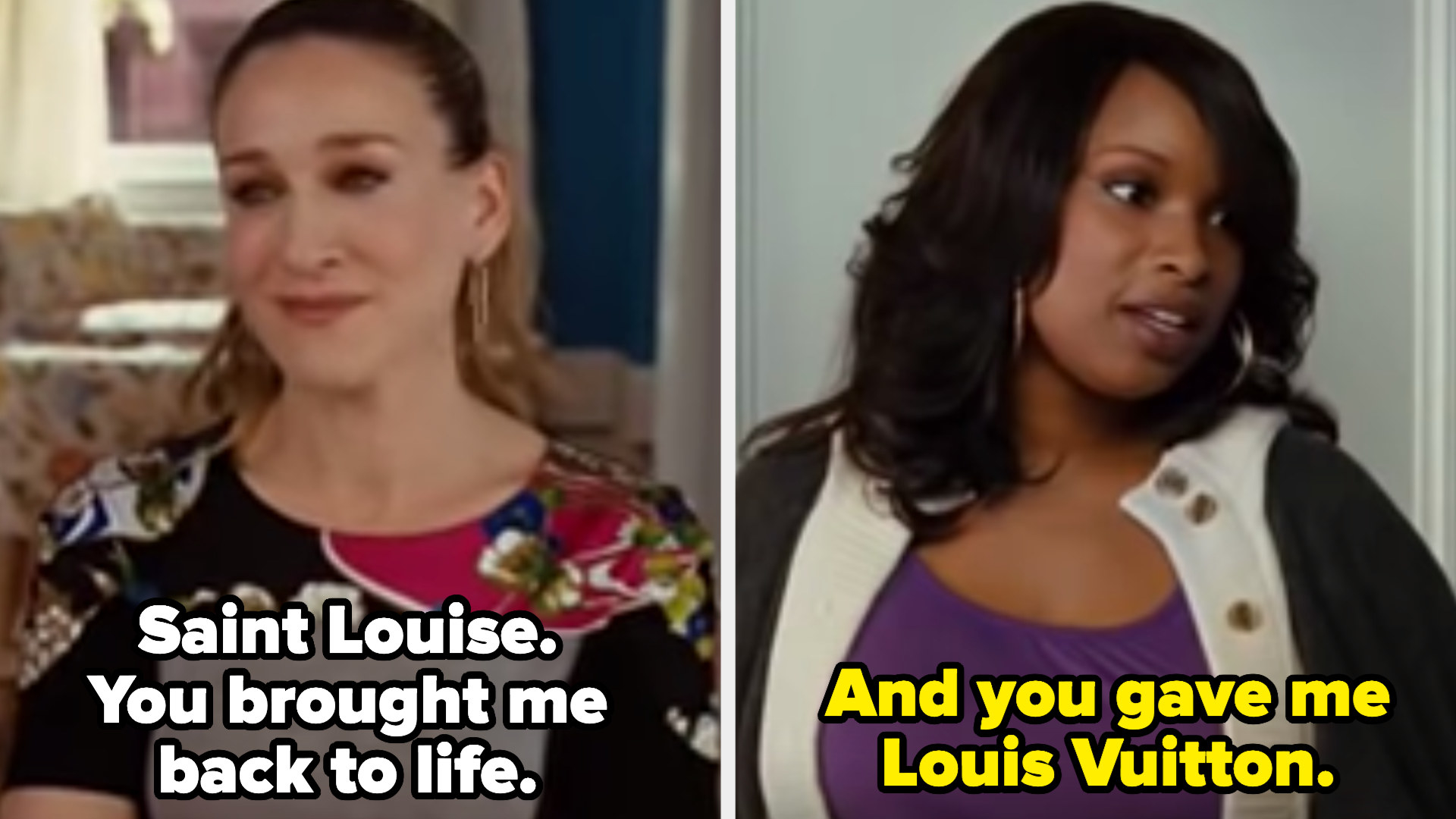 33.
And in The Brothers Bloom, when Penelope insulted Stephen by telling him he's constipated in his soul, and that he has a "grumpy petrified poop" up his butt.