OKAY Y'ALL. We need to talk about something PRETTY DAMN SPECIAL that happened on last night's SNL: Leslie Jones as Wonder Woman.
How perfect is this shit???
Gal Gadot was the host of the show, so Leslie made a surprise appearance in her opening monologue as Wonder Woman. And it was...extremely good.
Okay, TECHNICALLY Leslie was "Times Square Wonder Woman" — one of those actors who stands out on the street and charges you $$$ for selfies. But ya know what?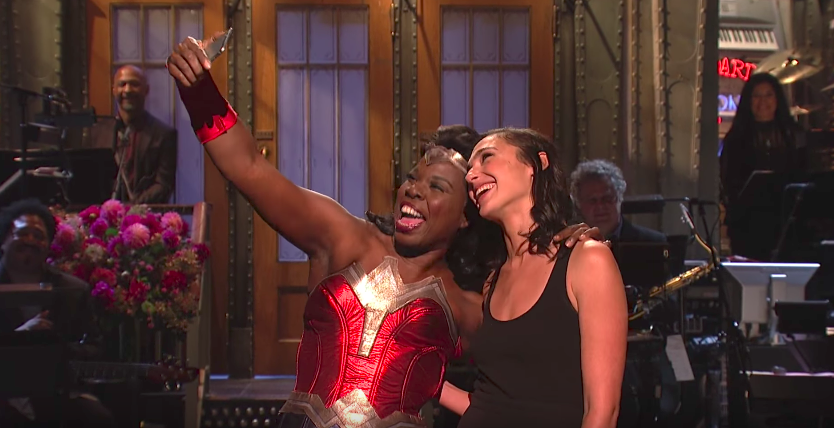 LESLIE DESERVES BETTER! I want a full-blown, 120-minute, $500 million budget superhero movie starring Leslie Jones. AND I WANT IT BY SUMMER 2019.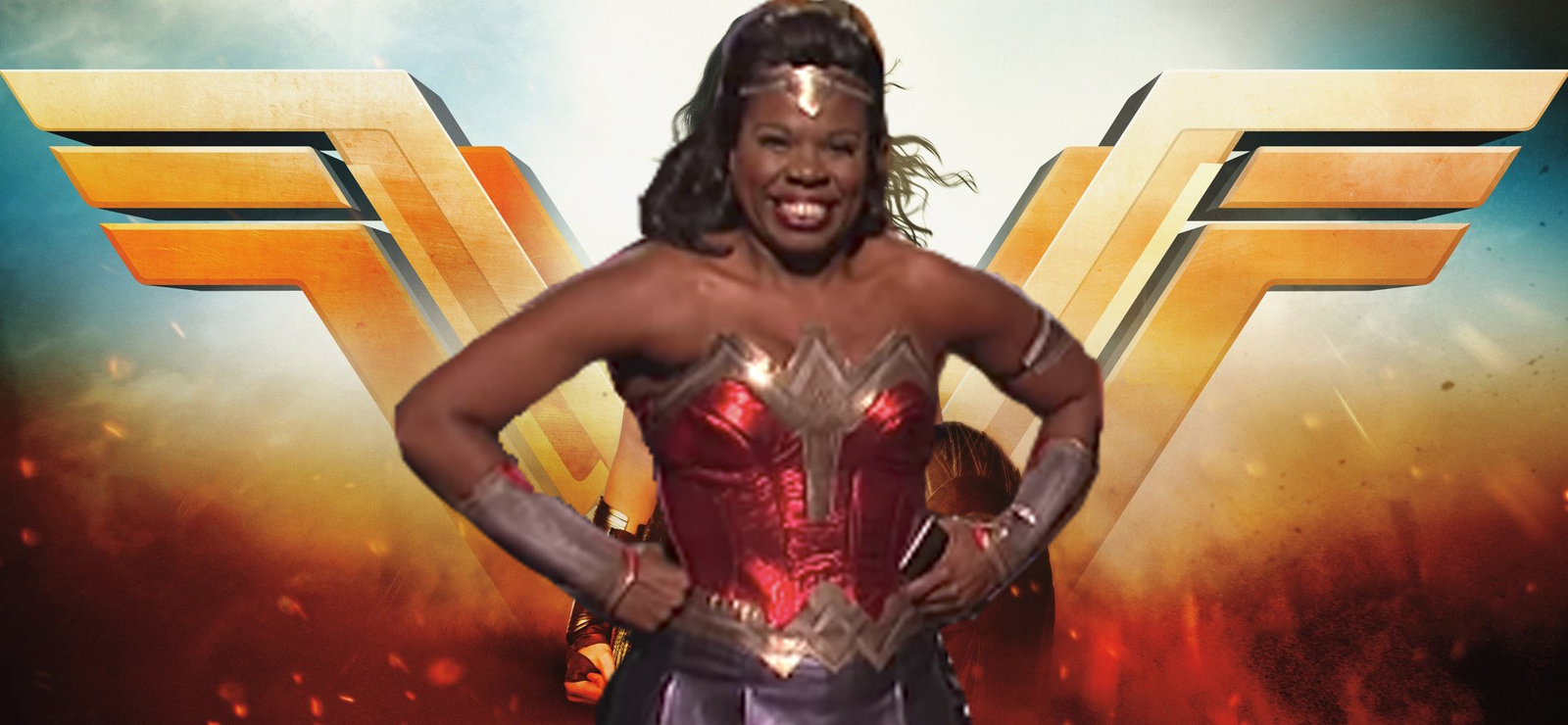 DC Comics, you writing this down???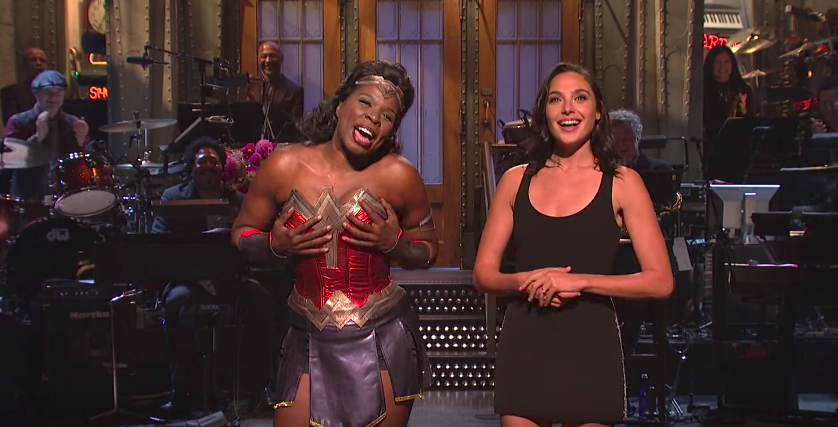 GIVE THE PEOPLE WHAT THEY WANT!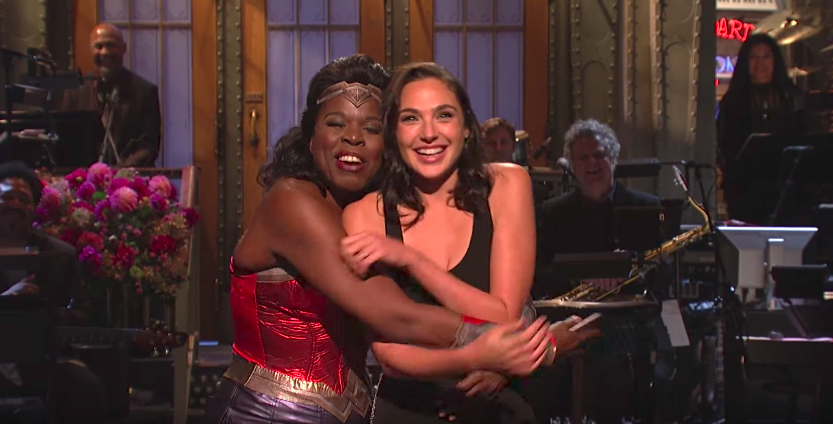 An icon.