Okay, friends...buckle up. Cuz I'm about to take you on a wild ride.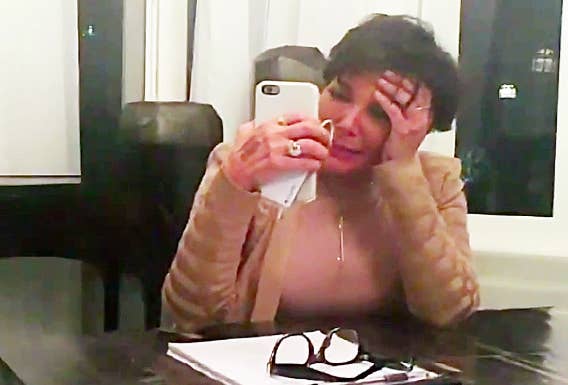 According to TMZ, Khloé Kardashian and Tristan Thompson have really, officially, actually broken up. And the reason? Well, I'm so glad you asked...
Again, ACCORDING TO TMZ, they broke up because Tristan allegedly cheated on her with Kylie Jenner's best friend, Jordyn Woods.
You know Jordyn — she's Kylie's right-hand girl. You've seen her on the family's reality shows, you've seen her at their parties, you've seen her on their Snapchat and Instagram stories. She's extremely AROUND.
And while no cheating is ever okay, it all feels particularly dicey because of Jordyn's proximity to the family.
Now, I prooooobably don't have to remind you of this, but this would not be the first (or second, or third) time Tristan's had a cheating scandal. Last year, he was caught on tape doing some ~suspect~ things with a few different women — and the scandal broke right as Khloé was preparing to give birth to their daughter, True.
Khloé, for her part, is basically confirming that these reports are true. She hasn't issued any sort of official statement, but she dropped some choice emojis on an Instagram post about the scandal.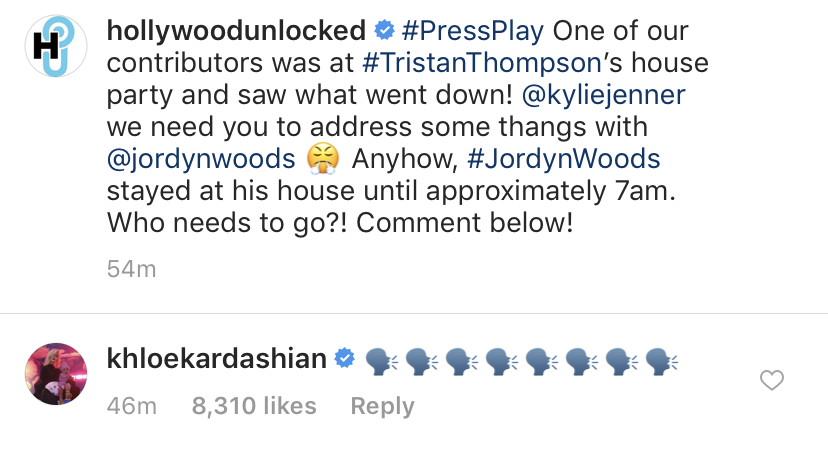 And Khloé's BFF, Malika, responded to that same post.

And Kim Kardashian's BFF, Larsa Pippen, ALSO had something to say:

After the news broke, Tristan immediately tweeted "FAKE NEWS." He later deleted the tweet.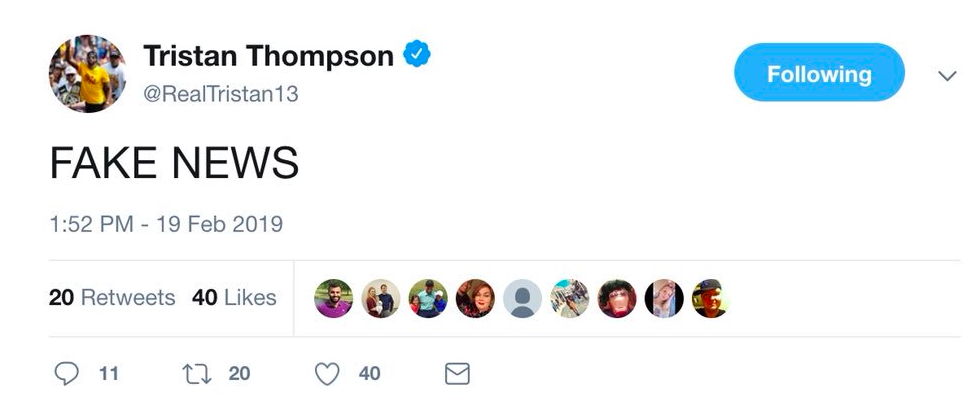 People on Twitter are truly 👀👀👀 by this development.
Even by Kardashian standards, this drama is wild.
Some folks are pointing out the irony of all this — because there have always been rumors that when Khloé and Tristan first got together, he was still with his ex, Jordan Craig.
Some people are wondering what Kylie's next move will be.
And, of course, lots of people are wondering what Kris Jenner is up to right now.
Here's me on Instagram for the rest of the day: