In the interview, she said that 22-year-old Michael Consuelos is "chronically poor" now that he's moved out of his parents' house, and that he's never "really experienced extreme poverty like now":
I think he loves the freedom. He hates paying his own rent, and he's chronically poor. I don't think he ever really experienced extreme poverty like now.
The comments quickly went viral, with many people calling Ripa's remarks tone-deaf, privileged, and out of touch, considering just how wealthy the Ripa-Consuelos family really is:
Well, Ripa herself is now addressing the backlash on Instagram, calling the controversy a matter of "fake outrage" and doubling down on her claims that her son lives in poverty.
It all started when an Instagram commenter asked Ripa for her take on the controversy:

And Kelly...did not hold back her thoughts: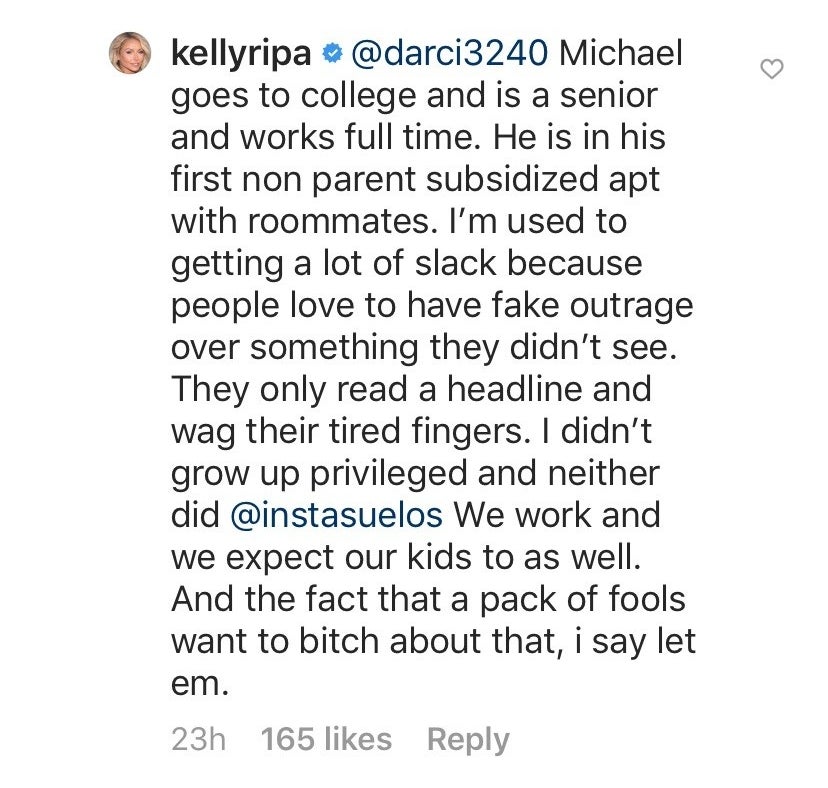 "Michael goes to college and is a senior and works full-time," she wrote. "He is in his first non parent subsidized apt with roommates."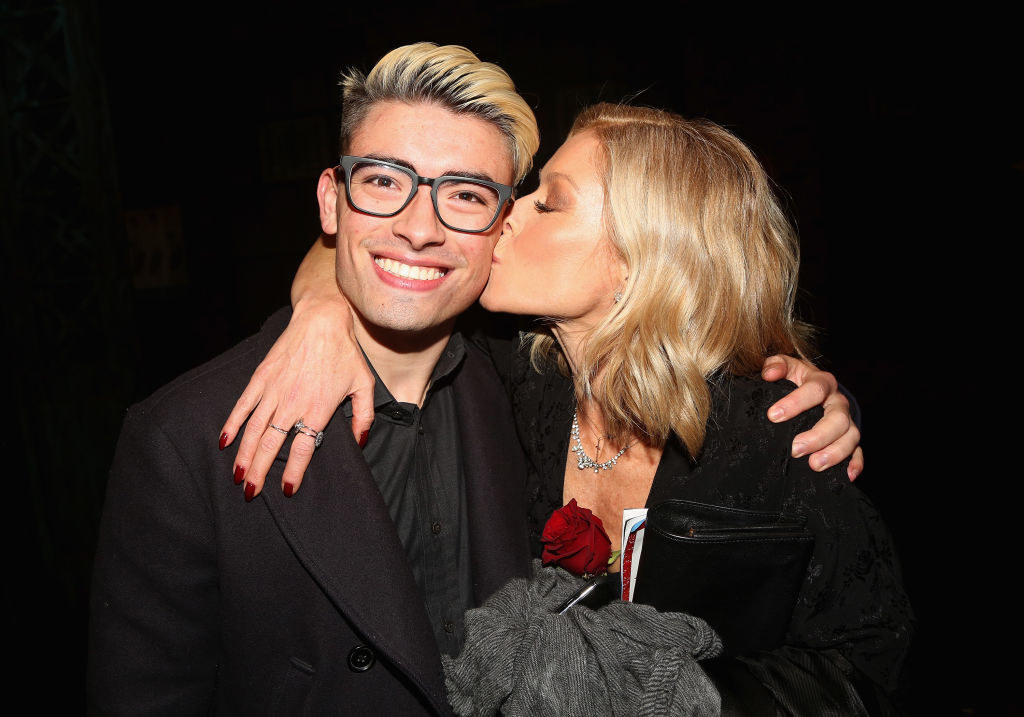 She added that the whole controversy is just people looking for an excuse to be mad:
I'm used to getting a lot of slack because people love to have fake outrage over something they didn't see. They only read a headline and wag their tired fingers.
"I didn't grow up privileged and neither did [Mark]," she said. "We work and we expect our kids to as well."
"And the fact that a pack of fools want to bitch about that, I say let them," she concluded.
Welp, there ya have it. That's what Kelly makes of all this. G'bye!