According to Taylor, Braun and Borchetta were refusing to let her perform a medley of her old songs at the upcoming American Music Awards (where she's set to be honored as Artist of the Decade) unless she promised to never re-record her masters, and never speak badly about the two men to the press.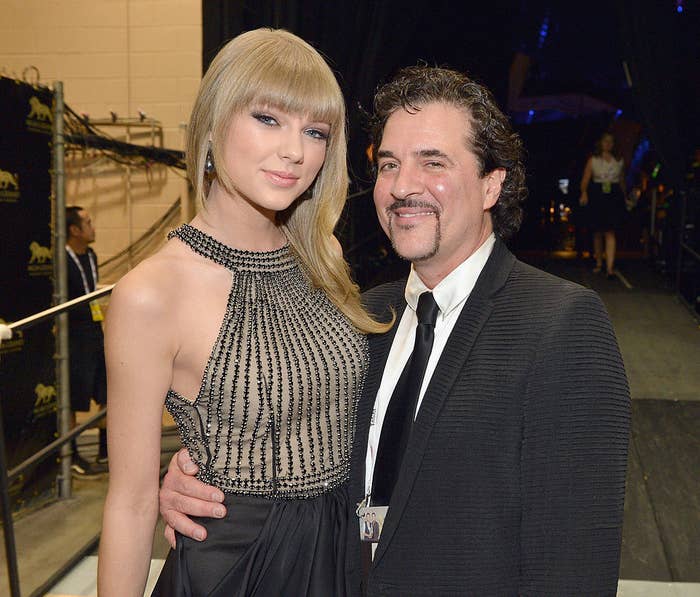 Taylor concluded her statement by asking her fans for help. She urged them to reach out to some of the artists Braun manages so that they might intervene — a list that includes Justin Bieber, Ariana Grande, and Demi Lovato.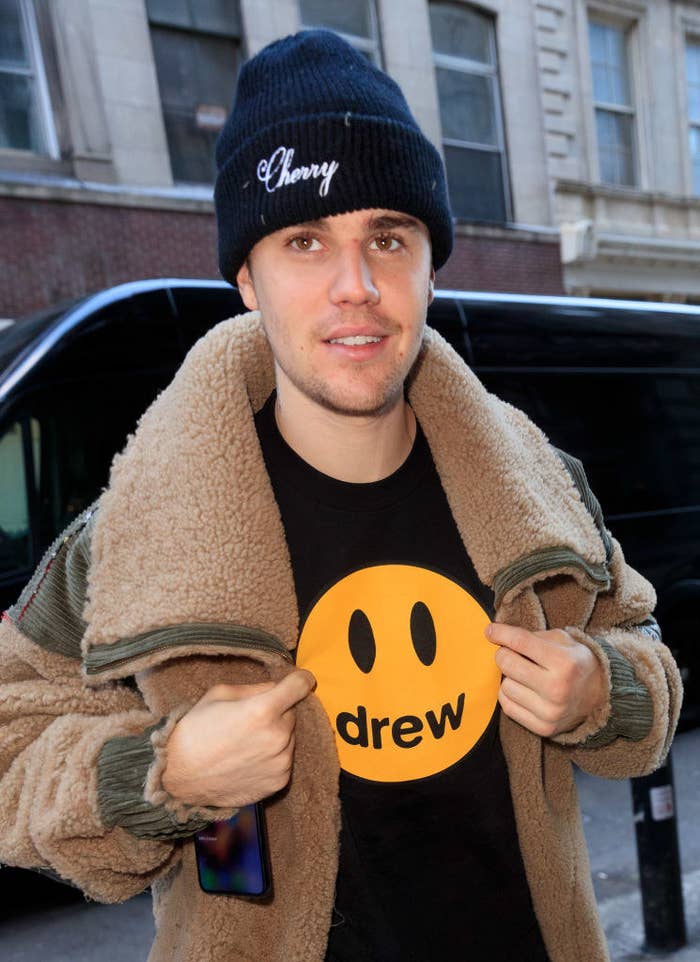 "Scooter also manages several artists who I really believe care about other artists and their work," Taylor wrote. "Please ask them for help with this — I'm hoping that maybe they can talk some sense into the men who are exercising tyrannical control over someone who just wants to play the music she wrote."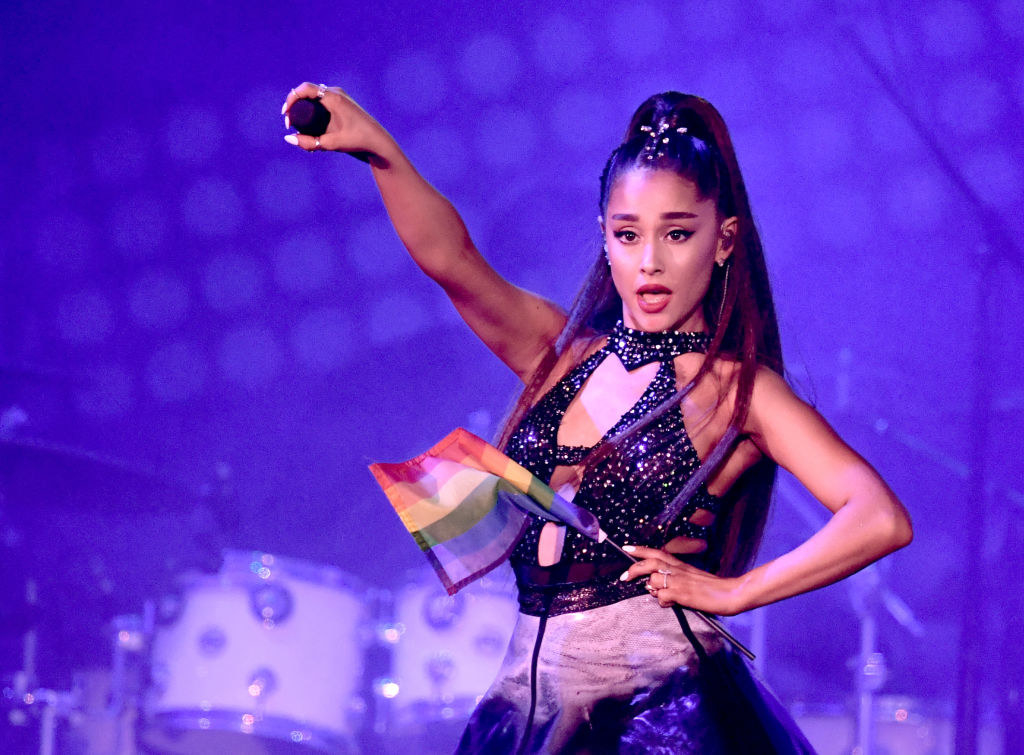 And while Ariana and Demi have remained silent on the matter, Justin Bieber just addressed it with a single screenshot on his Instagram Story: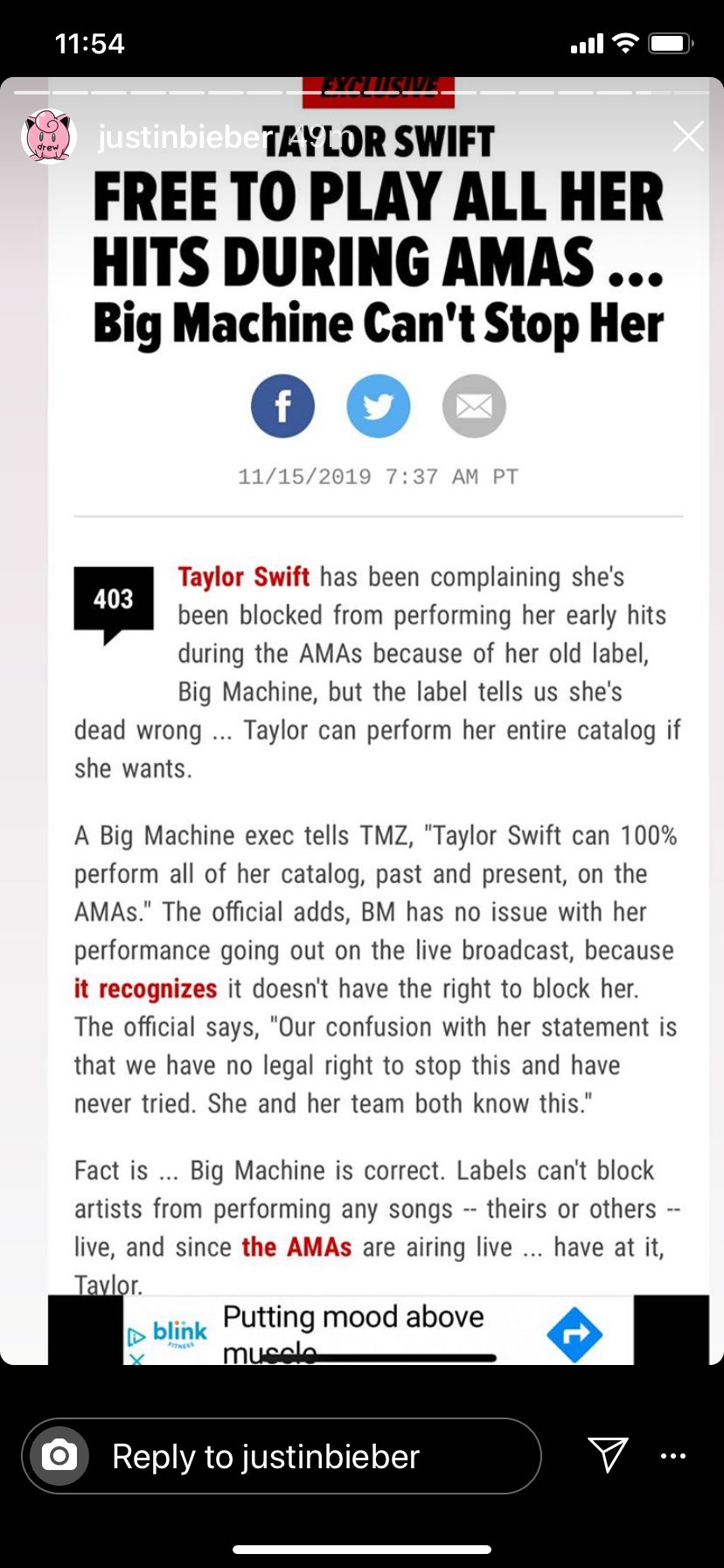 The screenshot is from a TMZ article where the headline reads: "TAYLOR SWIFT FREE TO PLAY ALL HER HITS DURING AMAS...Big Machine Can't Stop Her."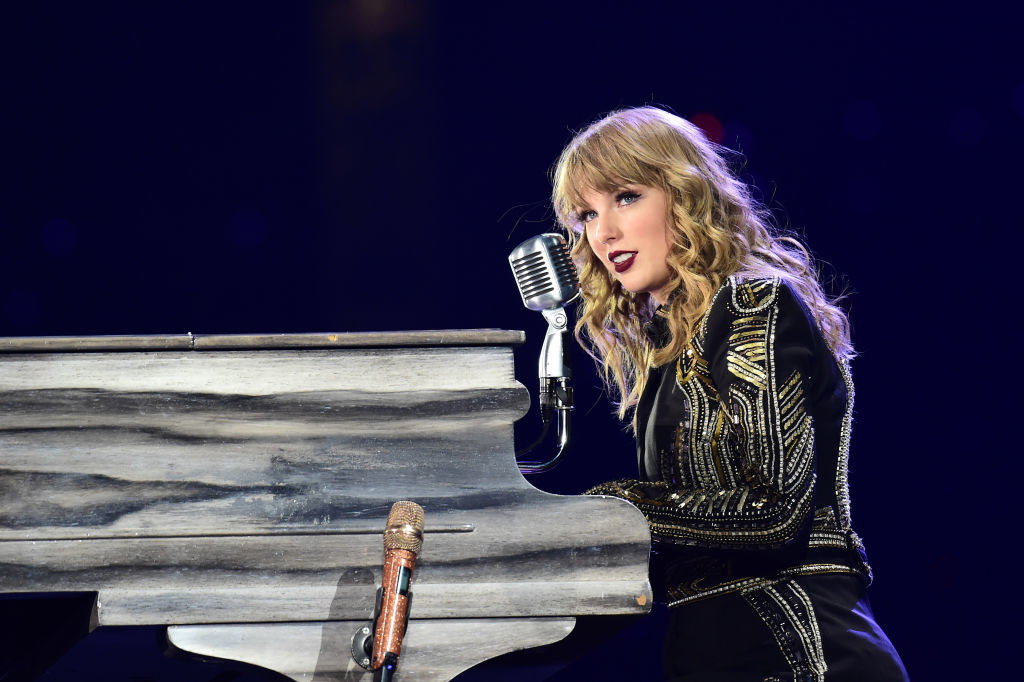 And the article goes on to claim that Big Machine isn't trying to stop Taylor Swift from performing her old songs at all.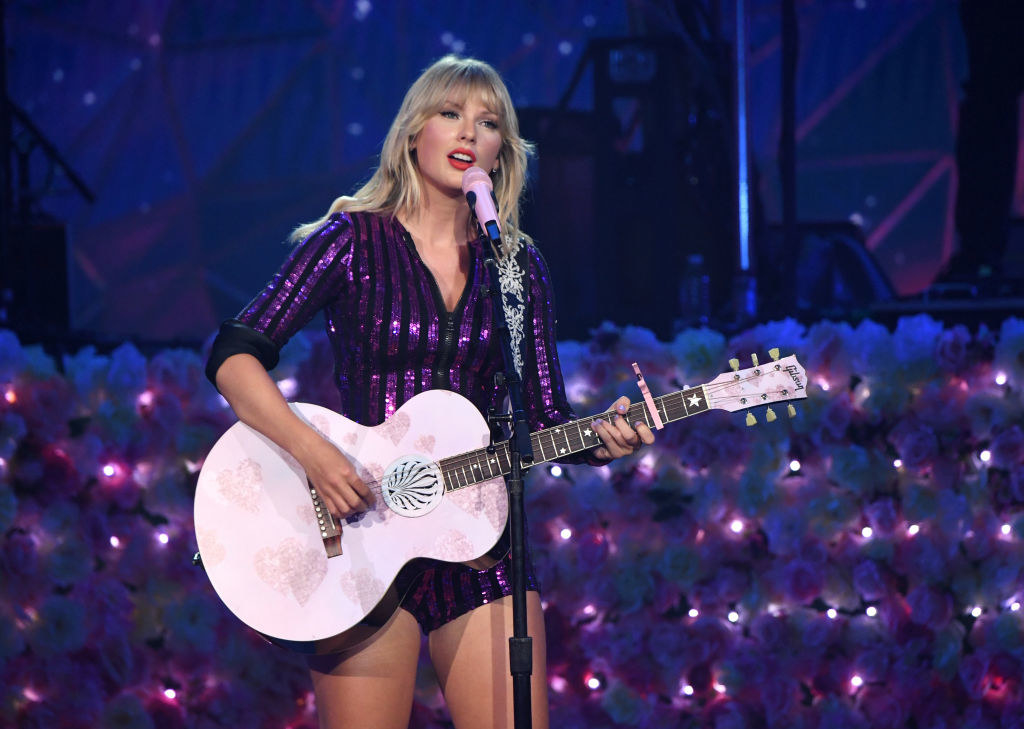 For what it's worth, this is more or less the same thing Big Machine Records said in their own statement to the public — that Taylor is free to perform whatever songs she wants.
But Taylor's publicist, Tree Paine, responded to that statement by claiming that Big Machine actually *did* attempt to block Taylor from using her old music for these projects, despite what they're saying now. And she had receipts to back her up.
"...Yesterday, Scott Borchetta, CEO and founder of Big Machine Label Group, flatly denied the request for both American Music Awards and Netflix," she wrote. "Please notice in Big Machine's statement, they never actually deny either claim Taylor said last night in her post."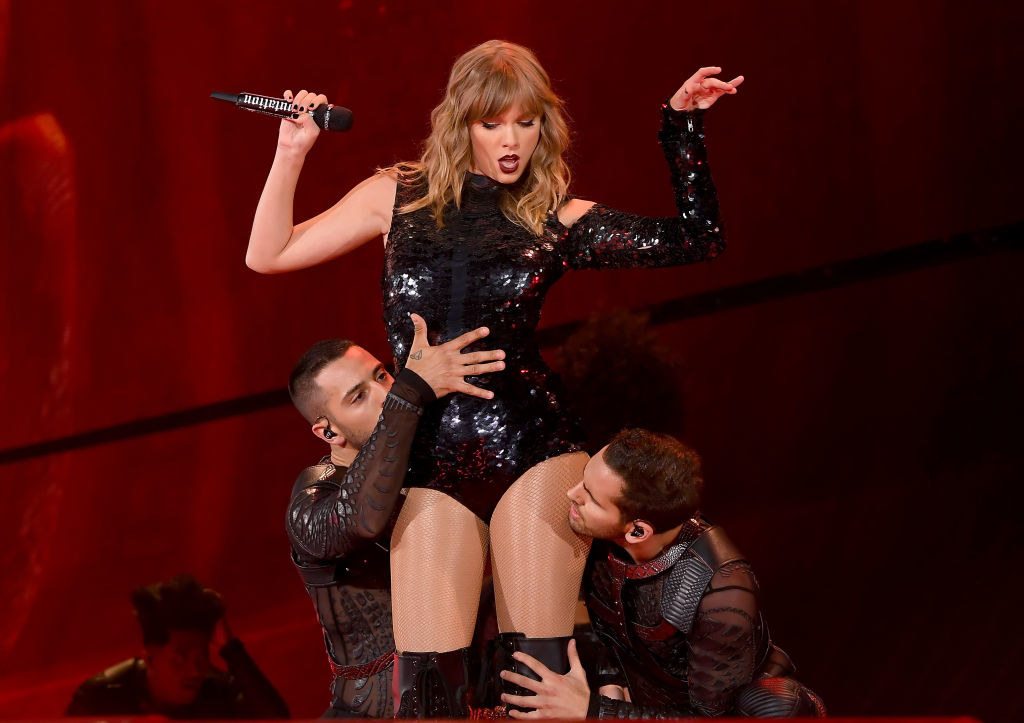 That's all Justin Bieber had to say on the matter, although he did post a picture of his cat right after the TMZ screenshot. A possible peace offering to the very cat-obsessed Swift, or just a total coincidence? You decide.