People on TikTok are having their minds blown by a simple iPhone hack that allows you to send secret messages to your friends that no one else can find — and all you need is the Notes app.
This trick was brought to the internet's attention thanks to Aakaanksh Autade, aka Kaansanity on TikTok, whose video showing users how to do it is now going super viral.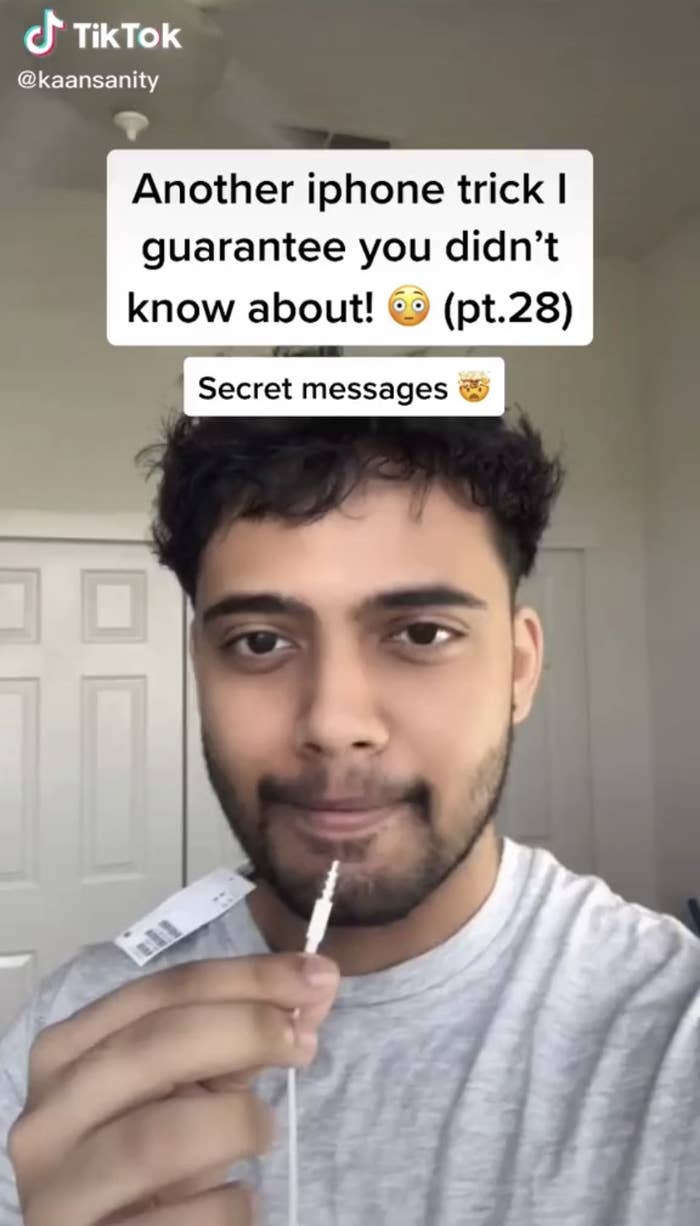 "I'm gonna show you how to send secret messages to anyone," he says in the video, which has now amassed nearly 5 million likes and 33 million views.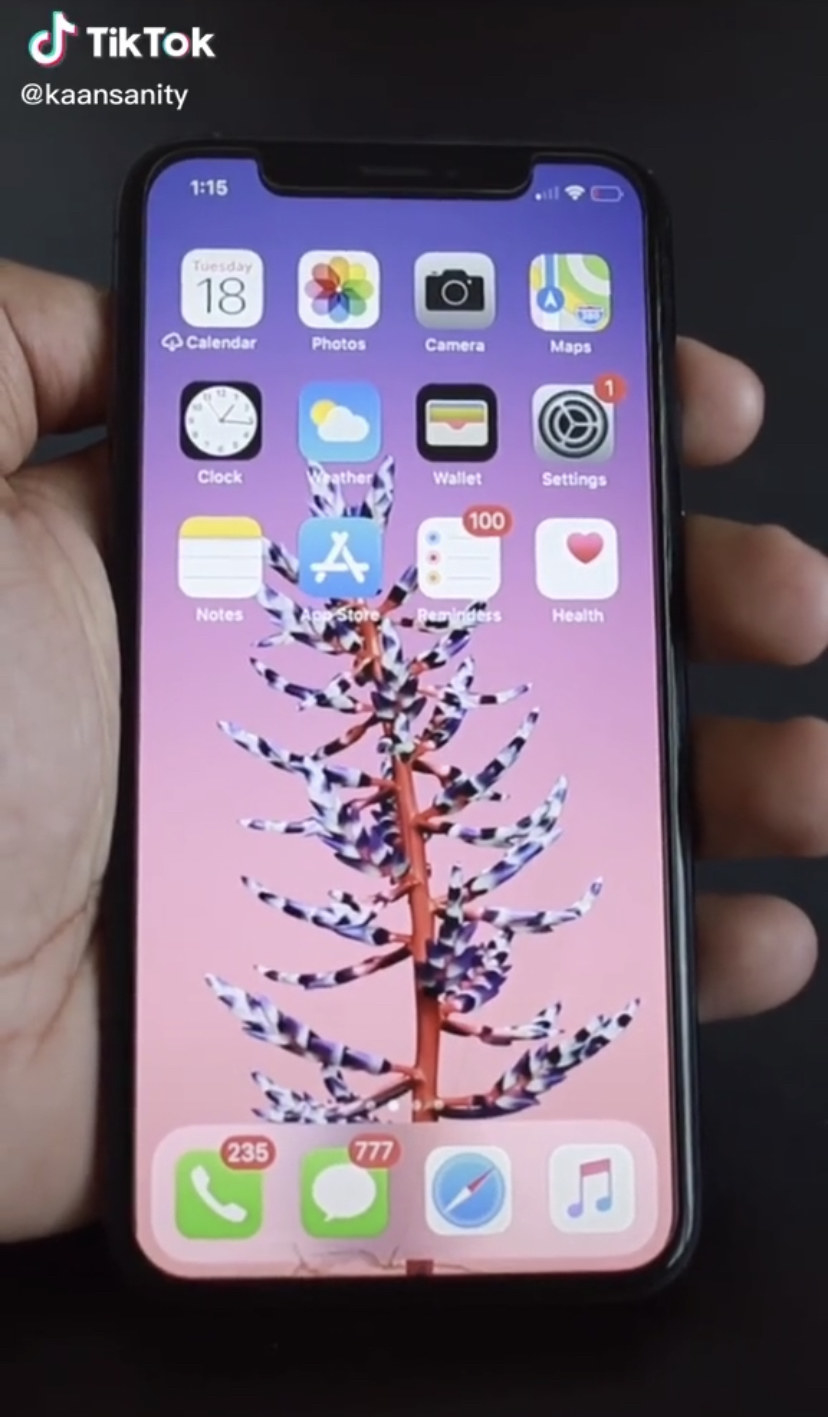 "First, open the Notes app and type in any subject," he instructs. Next, he points out a little "share" icon in the top right-hand corner of the app: "Click here to add someone to the note."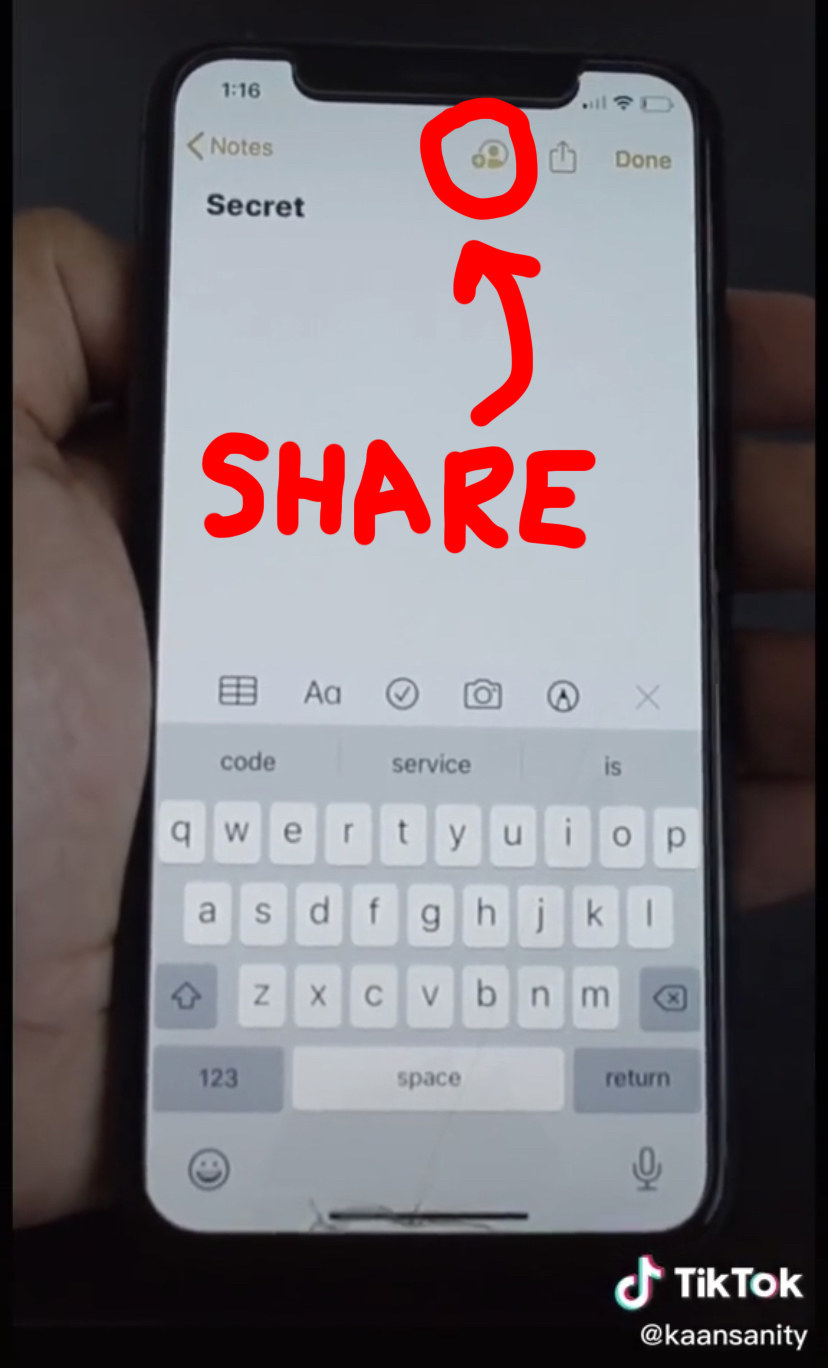 From there, you just choose who you want to add to the note, and bam — you've got a totally private way to chat with friends and loved ones that no one else can find, even if they go searching through your texts.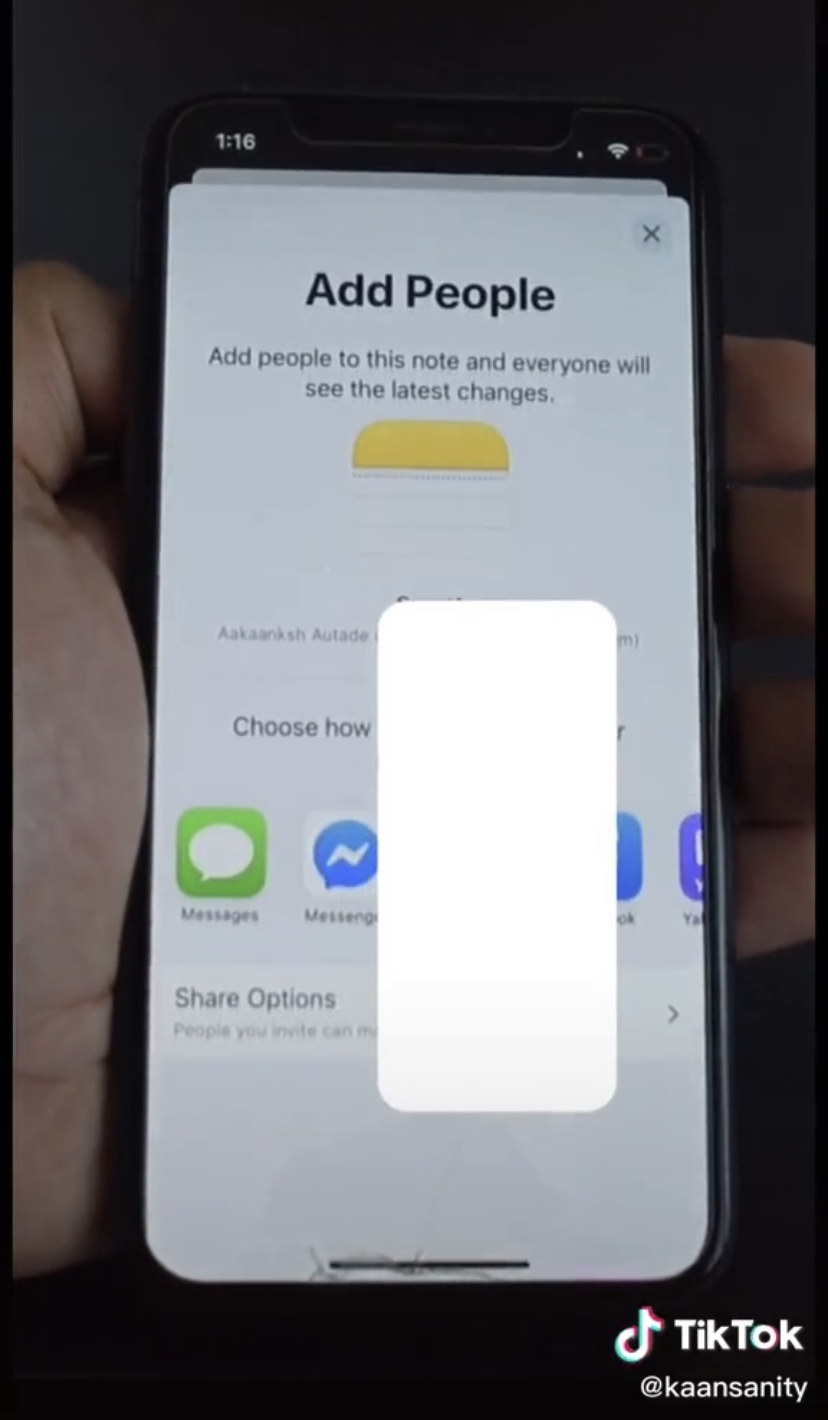 "Once someone is added, you can secretly chat with them about anything," he says. "And to add more security, you can even lock the note."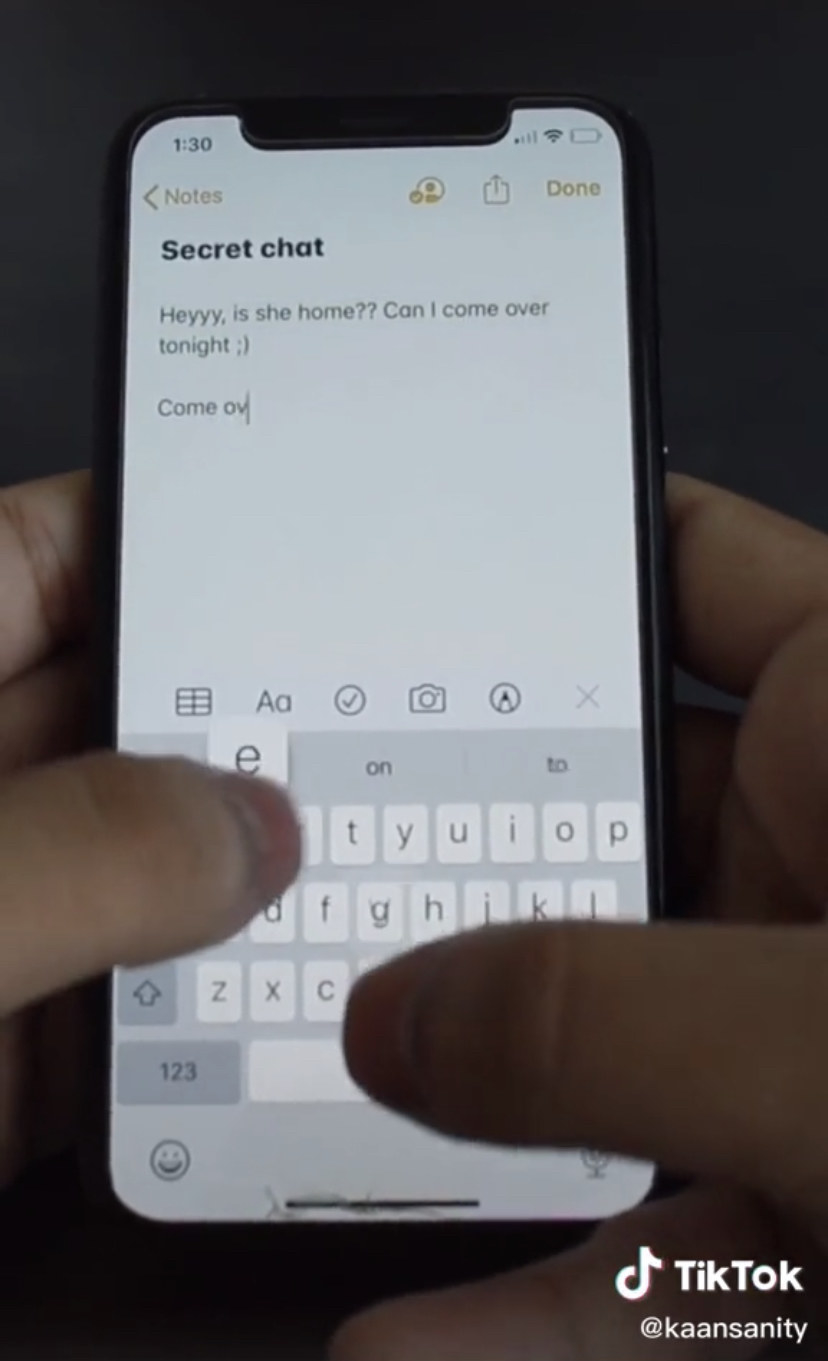 Now, I just HAD to know if this really worked, so I tested it out with my BFF Maggie. Indeed, once I added her to the note, we were able to chat back and forth in real time.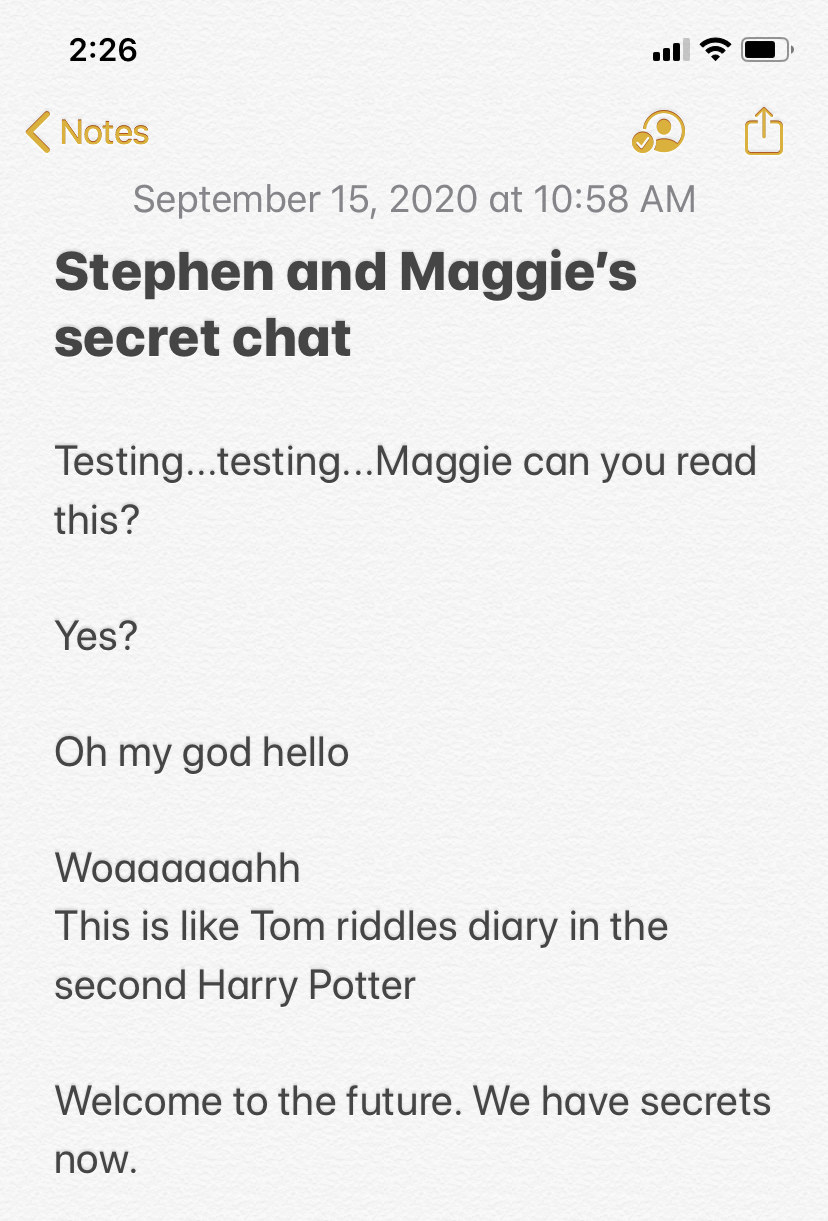 And if you're wondering why this trick matters, or why people might choose to use it instead of good old-fashioned texting, Kaansanity explained to BuzzFeed that there's actually a very important reason why he posted the video.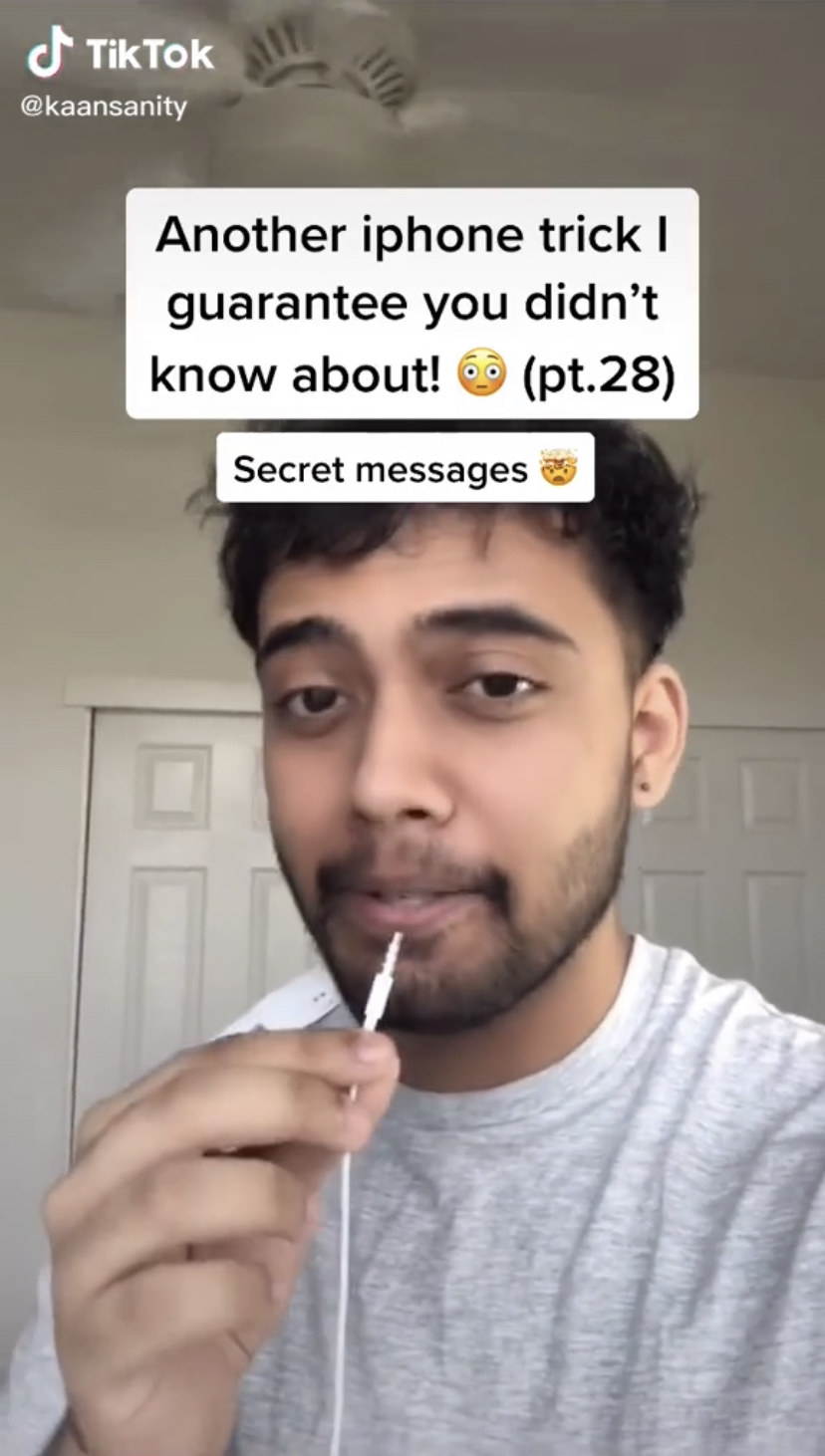 "[The video was] inspired by victims of domestic abuse who reached out to me asking if there were ways to hide certain apps and messages," he told BuzzFeed. "In current iOS versions, it's not really possible to lock messages, so I did some research and eventually stumbled upon the Notes collaboration feature."
"Although it's typically used for sharing grocery lists, it can be a way for people to secretly message friends for help in dangerous situations," he said.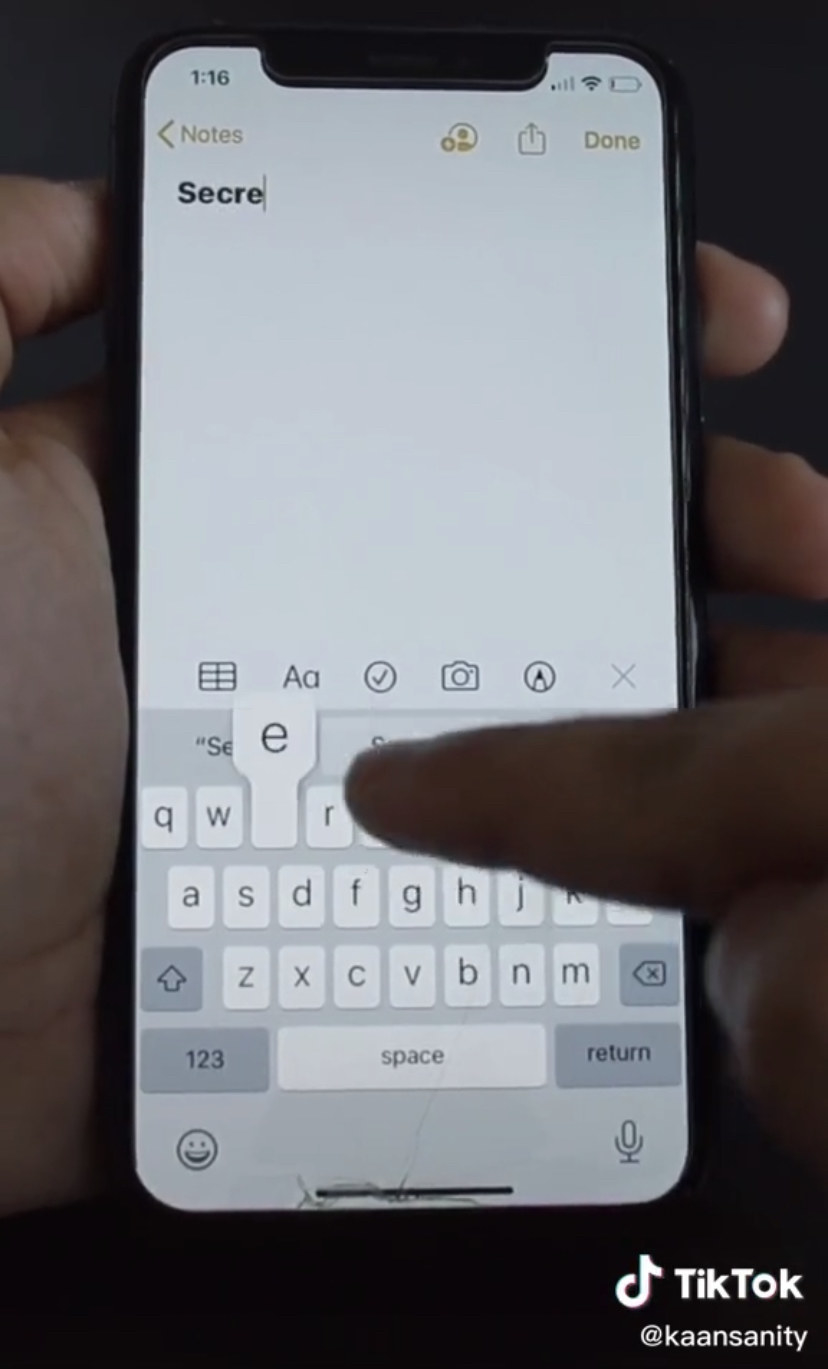 But Kaansanity added that there are plenty of other good real-world applications for this trick, noting that "the possibilities are endless":
I believe the video went viral because the hack can really apply to anyone. Despite it being inspired by victims of domestic abuse, I can see this feature being used by a wide variety of people…school children sending secret codes to each other or couples hiding cute messages in the Notes app for each other to find. The possibilities are endless.
For more iPhone tips and tricks, you should definitely follow Kaansanity on TikTok. And you can check out his full explanation for the Notes app hack below: