Gal Gadot and Brie Larson — aka Wonder Woman and Captain Marvel — just posted a series of selfies together on Instagram. They shared the exact same pics, with the same caption, at the same time, and my brain is truly melting.
IT'S THE MOST AMBITIOUS CROSSOVER EVENT IN HISTORY. First, they're fighting...
...Then they're friends.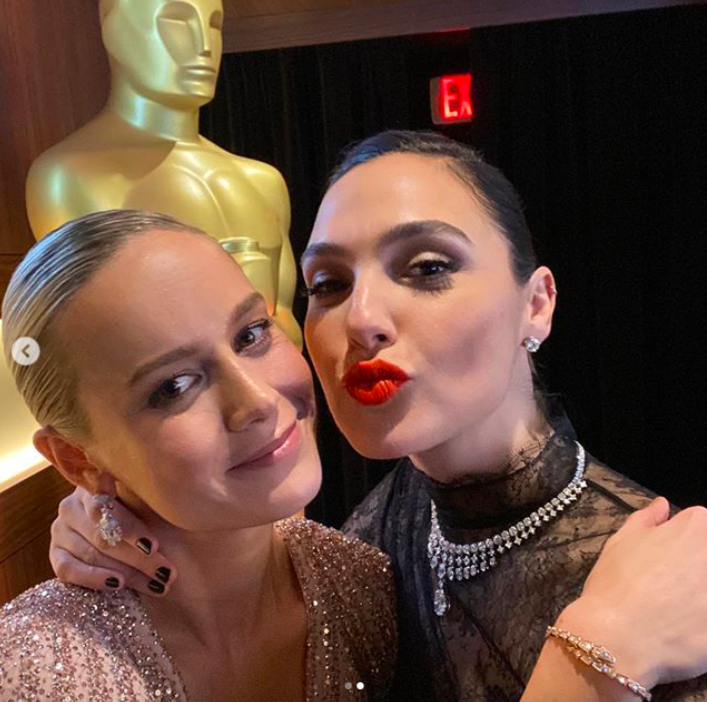 "Make love, not war ❤️," they both captioned their posts. THE PLANNING THIS TOOK!


The photos — which were apparently taken at this year's Oscars but kept hidden from the world until now — have people on Instagram truly rattled.




Marvel and DC's greatest heroes in the same selfie together...it's almost TOO powerful.
I know it would violate like 10 billion contracts, but please make this crossover film, STAT. Thank you. Goodbye.