Beyoncé Must Have Squashed Her Beef With Kim Kardashian, Because She Just Sent Her A Big Orange Box
Peace is possible.
It's no secret that Beyoncé and Kim Kardashian have historically had a ~distant~ relationship. They were cordial back in the day, but over the years, things have allegedly grown tense between them.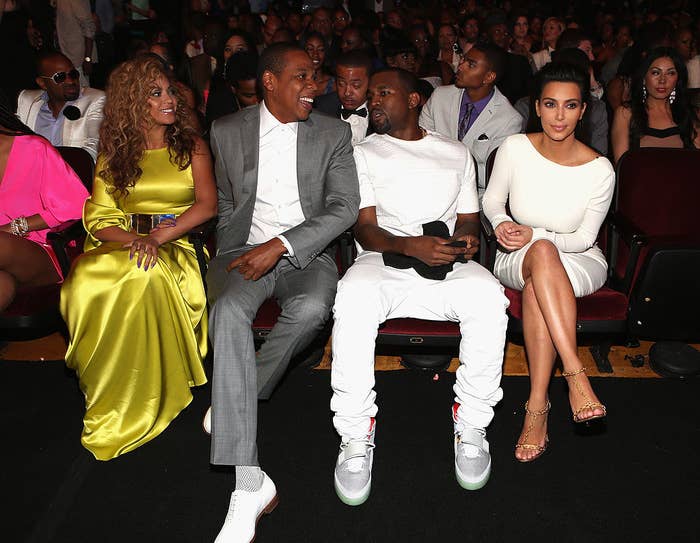 First, there was that time in 2014 when Beyoncé and Jay-Z famously skipped Kim and Kanye's wedding.
Then, two years later, Kanye started talking shit about Beyoncé and Jay-Z on his Saint Pablo tour. In one rant to the audience, he accused the couple of not being good friends after Kim's gunpoint robbery in Paris:
Don't call me, after the robbery, and say 'How you feelin'?' You wanna know how I'm feeling? Come by the house. Bring the kids by the house, like we're brothers.
In another rant, he alleged that Beyoncé had refused to perform at the VMAs unless she was guaranteed to win Video of the Year over him:
Beyoncé, I was hurt, because I heard that you said you wouldn't perform unless you won Video of the Year over me, and over "Hotline Bling."
And in 2018, Kanye admitted in an interview with Charlamagne tha God that Bey and Jay-Z skipping his wedding is what started all this drama.
"I was hurt about them not coming to the wedding," he said. "I understand they were going through some things, but if it's family, you're not going to miss a wedding."
And while this Kanye feud was playing out in the public, there were lots of rumors that, behind closed doors, Beyoncé wanted nothing to do with Kim anymore.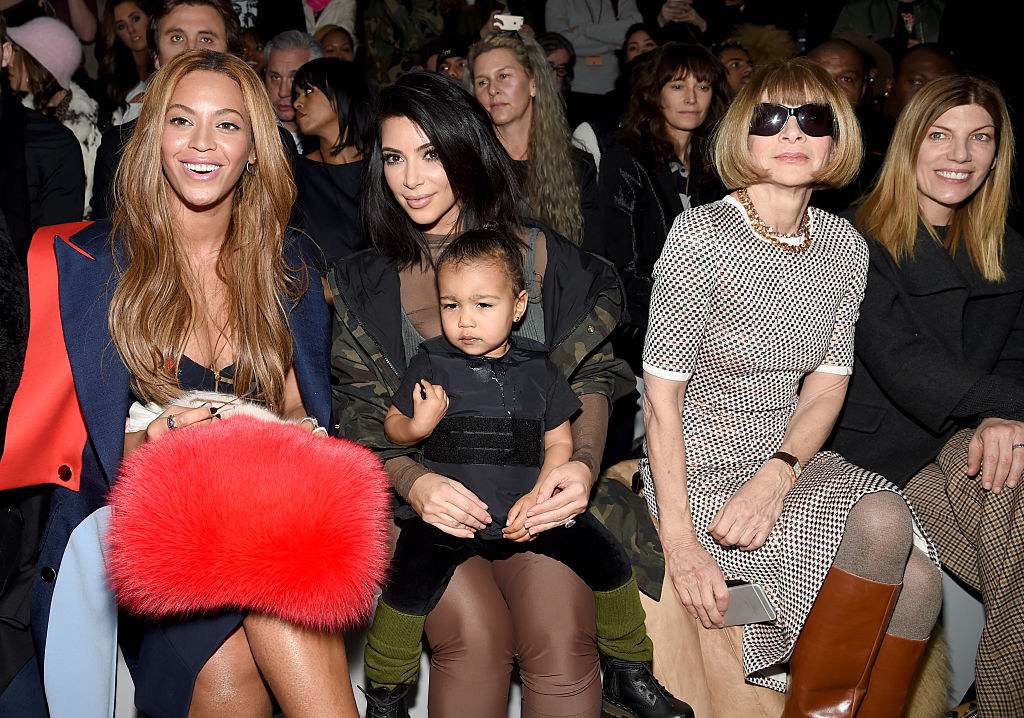 All of that brings us to present day, where Beyoncé has been making headlines for sending big orange boxes full of her Ivy Park activewear to a bunch of her famous friends to celebrate the brand's relaunch.
Stars like Cardi B, Reese Witherspoon, and Yara Shahidi have been posting their orange boxes all over social media — exactly what any of us would do if we received a gift from Beyoncé, tbh.
Many people on Twitter were wondering whether Kim would receive an orange box, given their troubled past.
Well, we no longer have to wonder, because Kim just revealed on her Instagram story that Beyoncé indeed sent her an orange box.
She then struts around the room to Beyoncé's "Girls" and blows a kiss at the camera. PEACE IS POSSIBLE.
You can read about more celebs who received Beyoncé's prized orange box here.