The cover of a new comic book contains an image that 1 out of every 15 people can see.
Here's a hint: Look at the clock on the left side of the cover.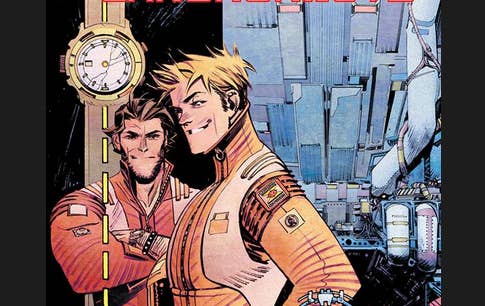 According to the comic's writer, Mark Millar, and artist Sean Murphy, most people just see a clock with a cracked screen. However, a lucky few can see a green hourglass inside the watch's face.
Only people who have a certain kind of color blindness can see it.
Murphy explained the phenomenon on Twitter.
Murphy added that the illusion was like "invisible ink," and that the CIA tried to use it to send messages during the Cold War.
"The good news is that if you see it, there's nothing wrong with you," he said.
Some users on Twitter said that they saw the hourglass.
However, Millar said that even he can't see it.