1.
Mila Kunis lied about her age to get cast on That '70s Show. She was 14 when she was cast and 15 when the first episode aired.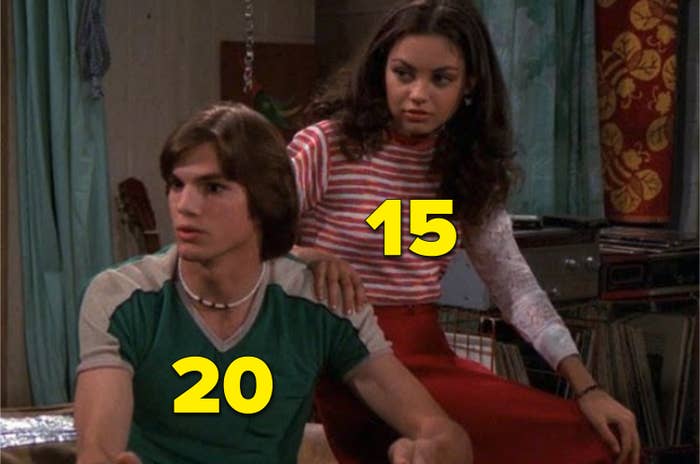 2.
Cory Monteith was 27 years old when Glee first aired, even though he was playing a sophomore in high school.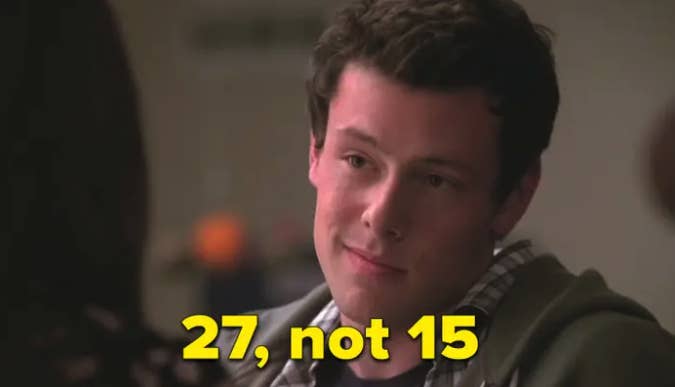 3.
And his teacher, played by Matthew Morrison, was only a couple years older than Cory in real life.
4.
Jason Earles was a 29-year-old playing a 16-year-old when Hannah Montana first aired. He's now 42.
5.
Trina McGee was 28 when she started playing Angela, one of John Adams High School's finest students, on Boy Meets World.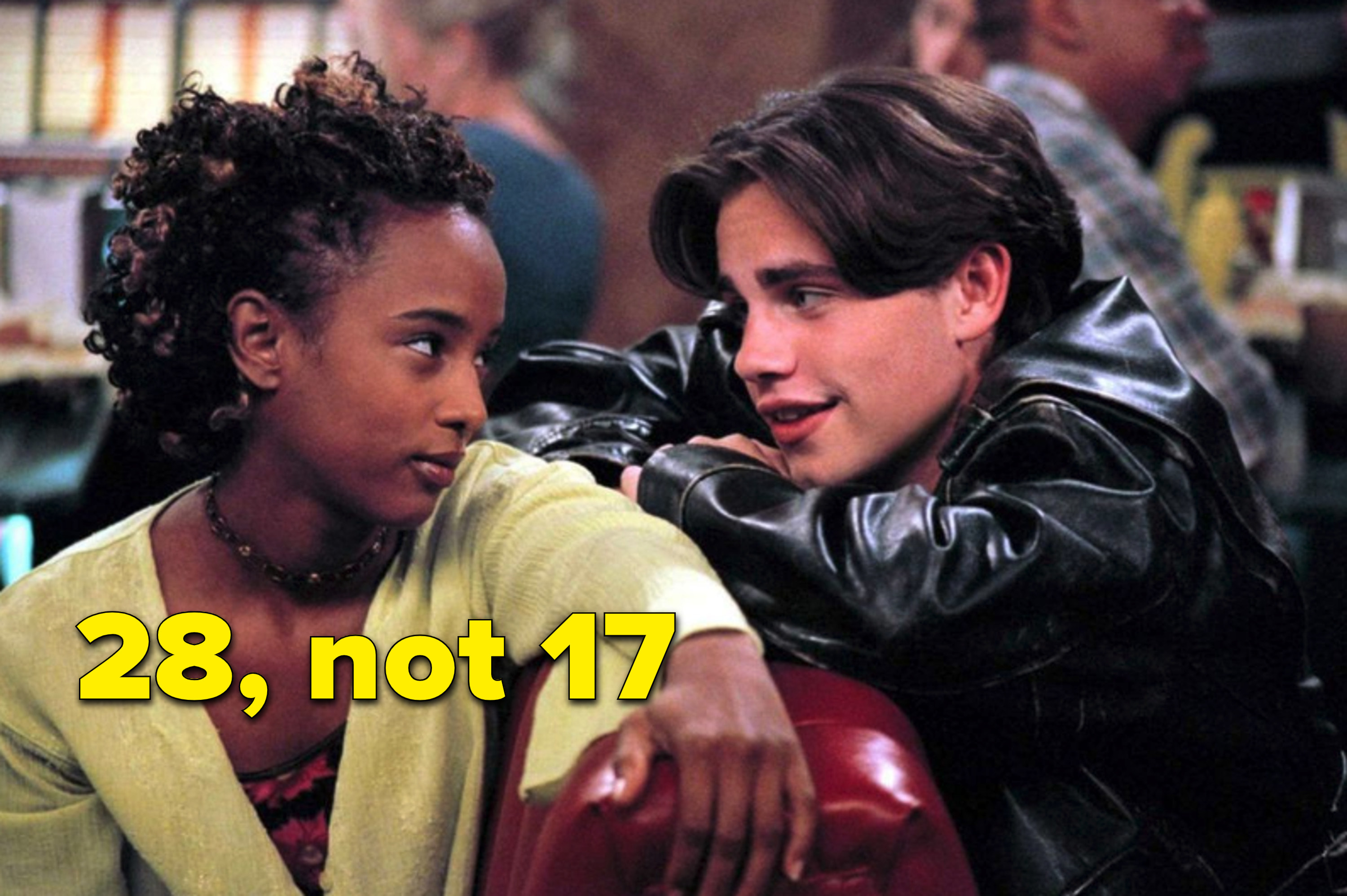 6.
On 8 Simple Rules, Kaley Cuoco played Amy Davidson's older sister, but in real life she was actually six years younger than Amy.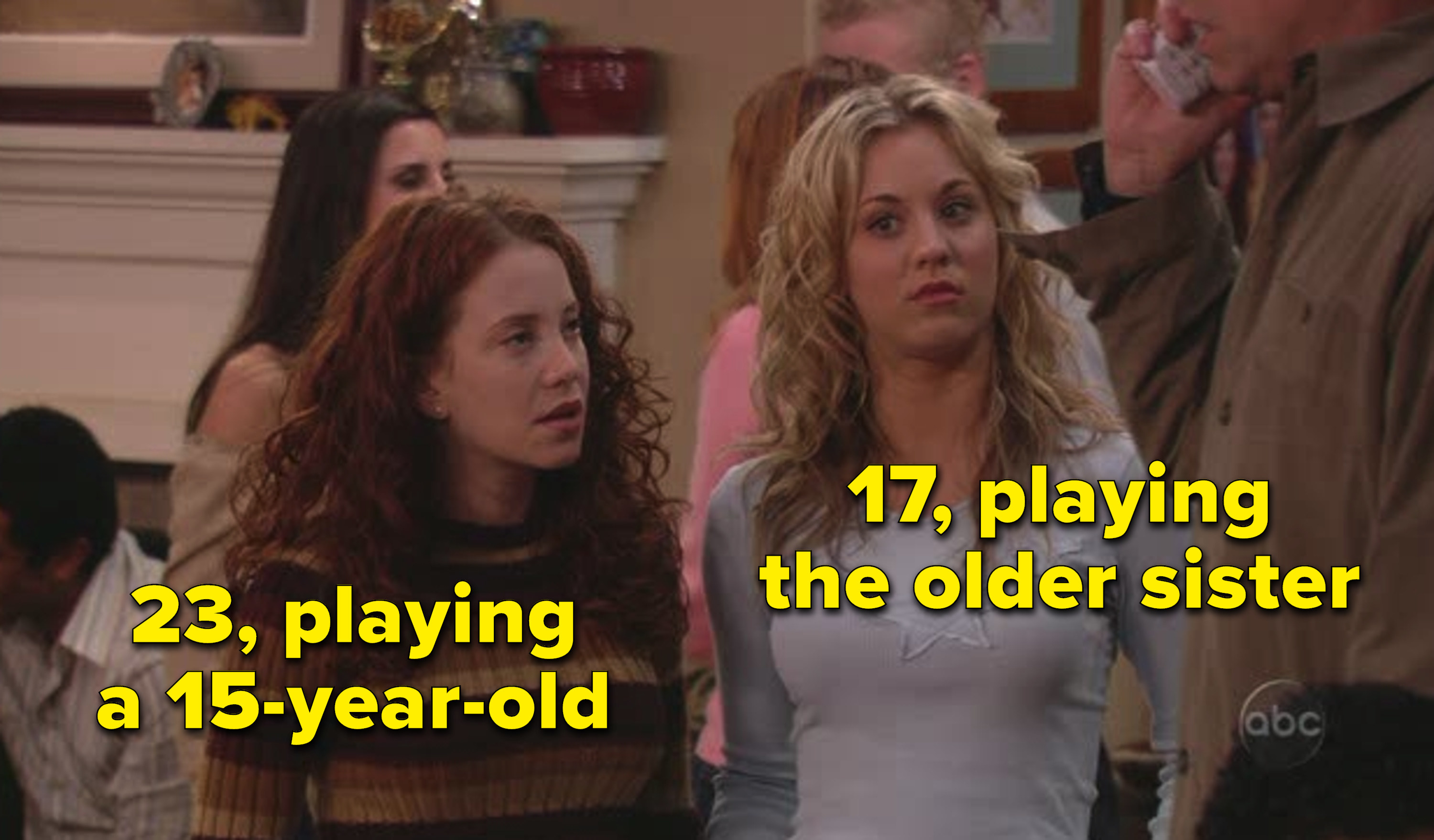 7.
Cole Sprouse played a high school student on The Suite Life on Deck when he was 16. Now, 11 years later, he's still playing a high school student, this time on Riverdale.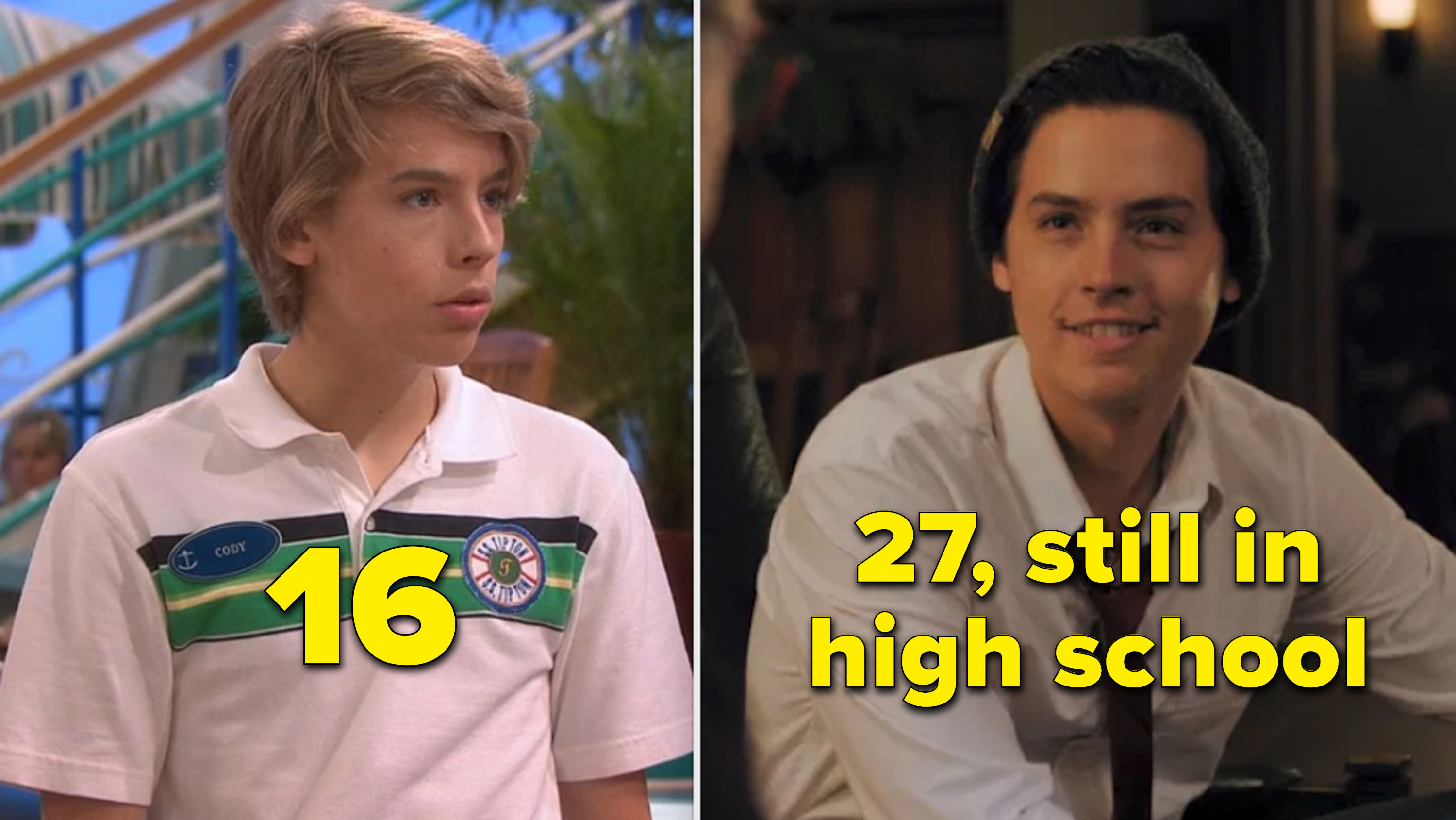 8.
Estelle Getty was actually younger than Bea Arthur, even though she played Bea's mom in The Golden Girls.
9.
Tom Welling was the ripe old age of 24 when he somehow played a 14-year-old on Smallville.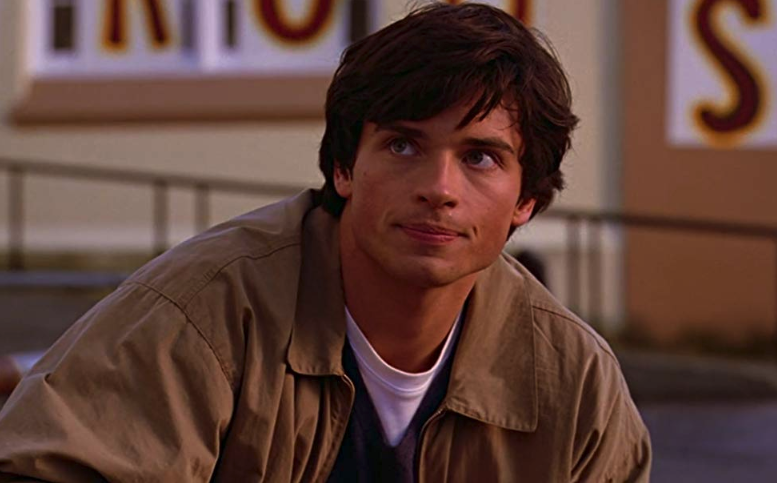 10.
Gabrielle Carteris was 29 when she started playing Andrea Zuckerman, a high school sophomore, in Beverly Hills, 90210.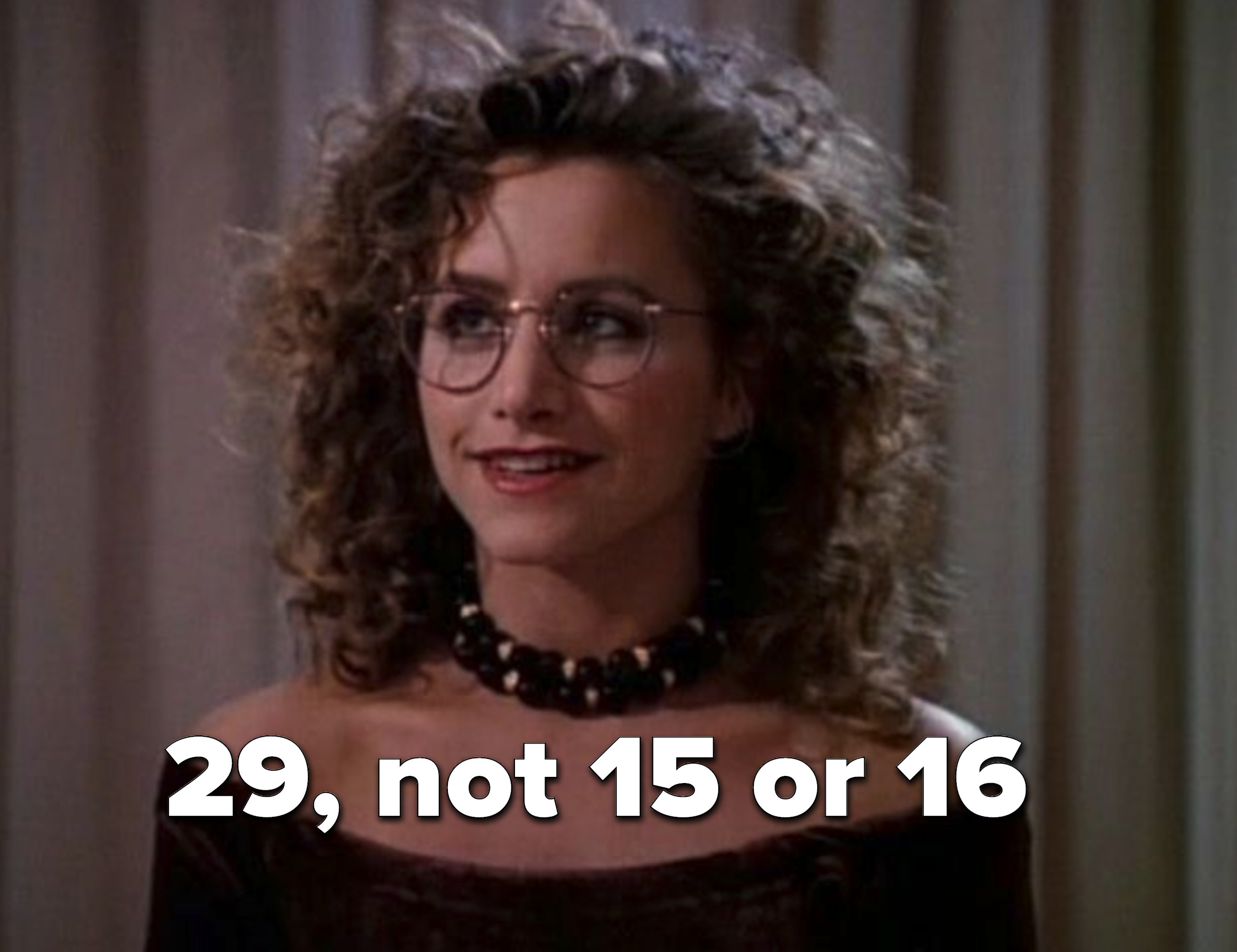 11.
There was only a 10-year age gap between John Marshall Jones and Essence Atkins, even though they played father and daughter on Smart Guy.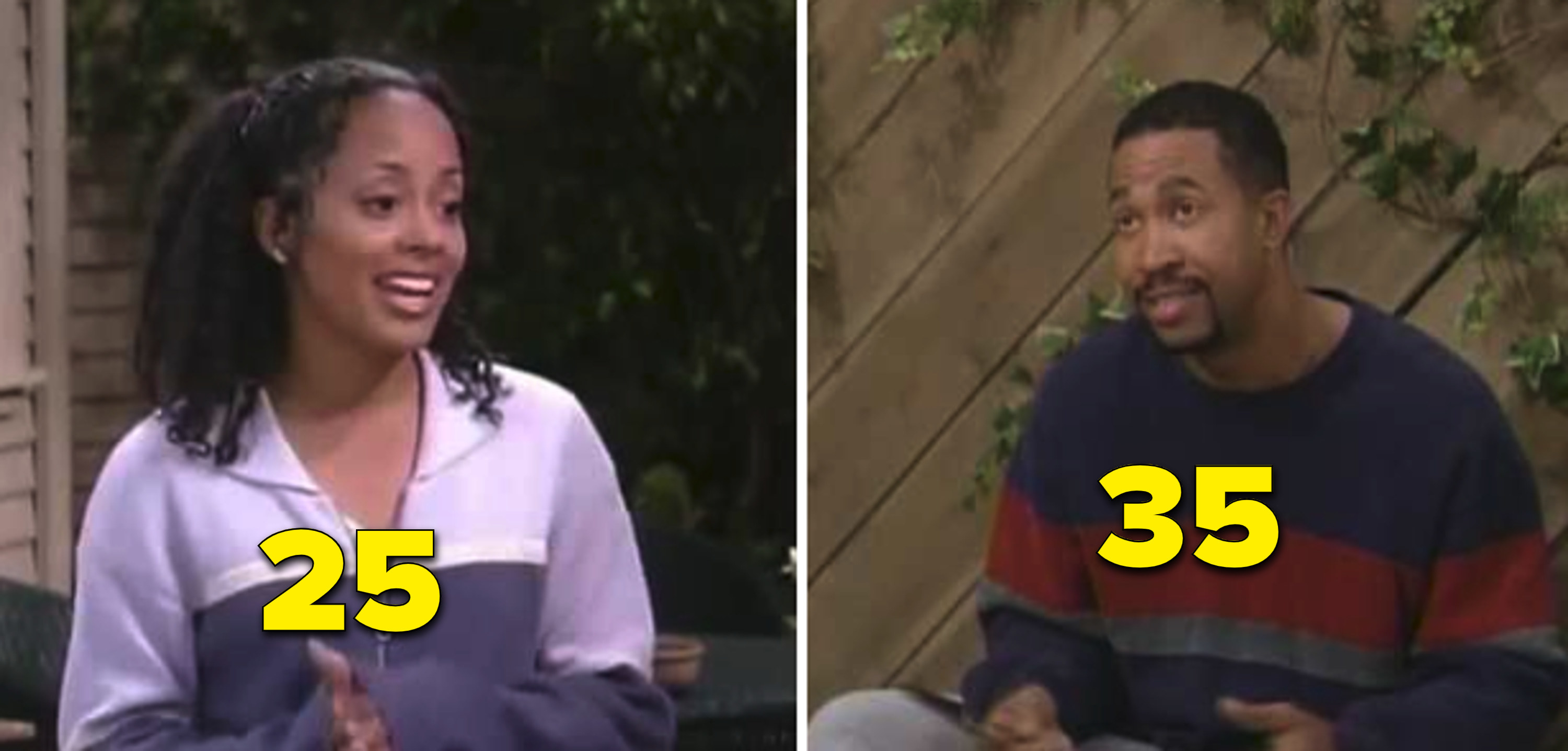 12.
Sasha Pieterse and Shay Mitchell both played high school juniors in Pretty Little Liars, but Sasha was 14 when the show aired, and Shay was 23.
13.
Nicola Coughlan plays Clare, a teenager, in Derry Girls but is almost twice her character's age in real life.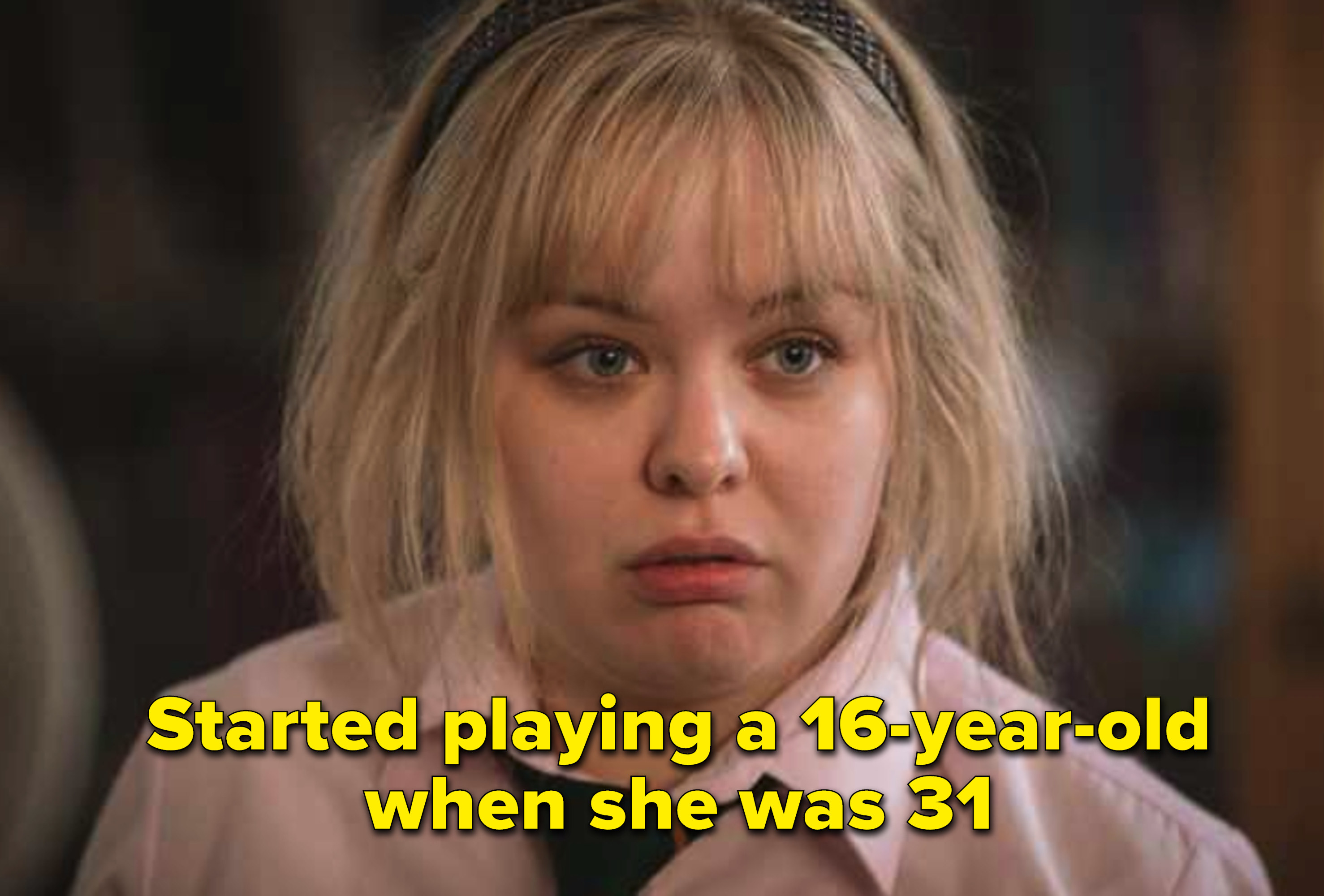 14.
Keiko Agena played Rory's best friend and fellow teen in Gilmore Girls, despite being 27 when the show aired.
15.
Charisma Carpenter was almost 27 when she played a high schooler on Buffy the Vampire Slayer. Her teacher, played by Robia Scott, was only 16 days older than her in real life.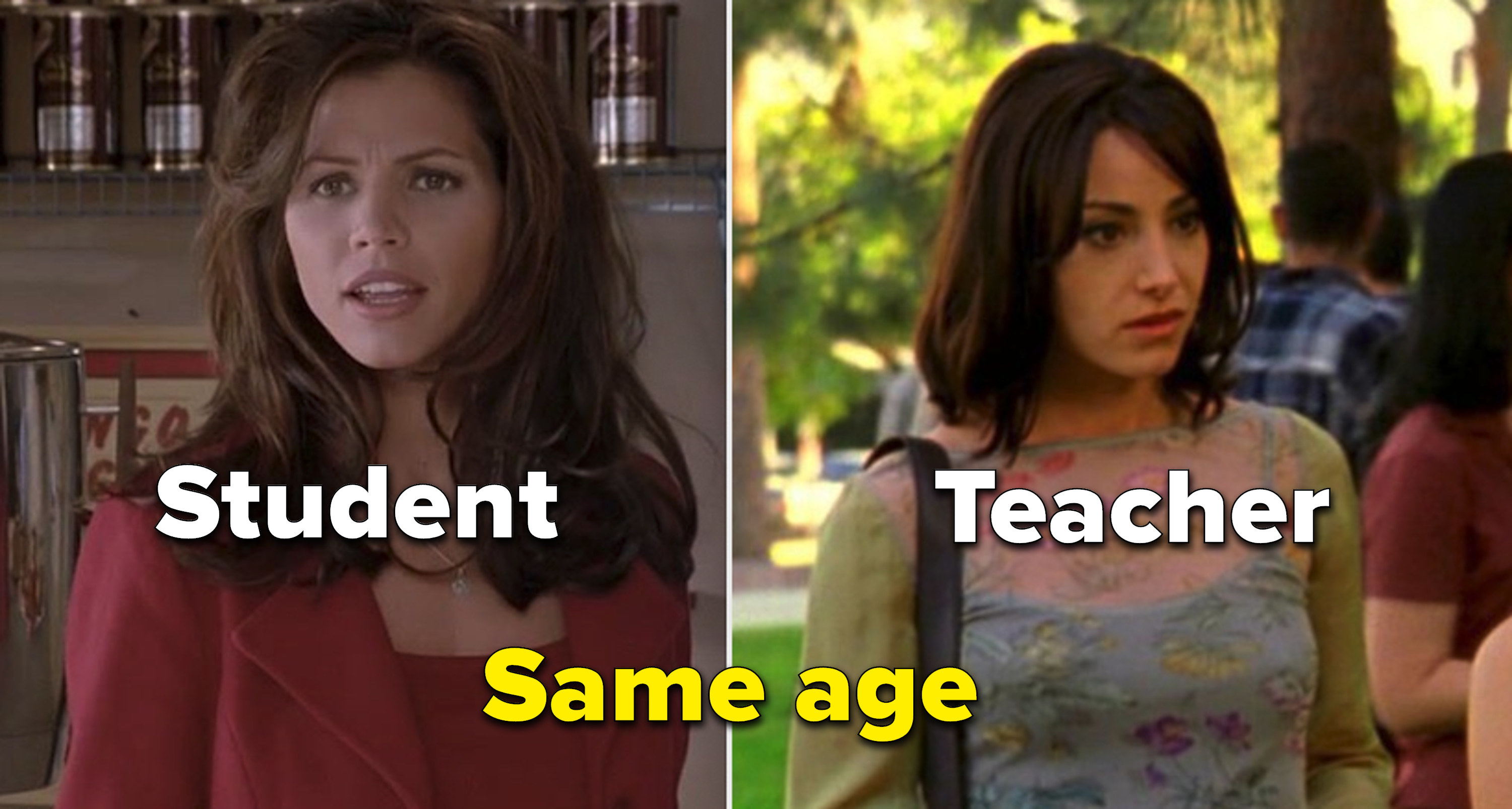 16.
If the George Lopez show were accurate, Belita Moreno's character would have been 11 when she gave birth to George.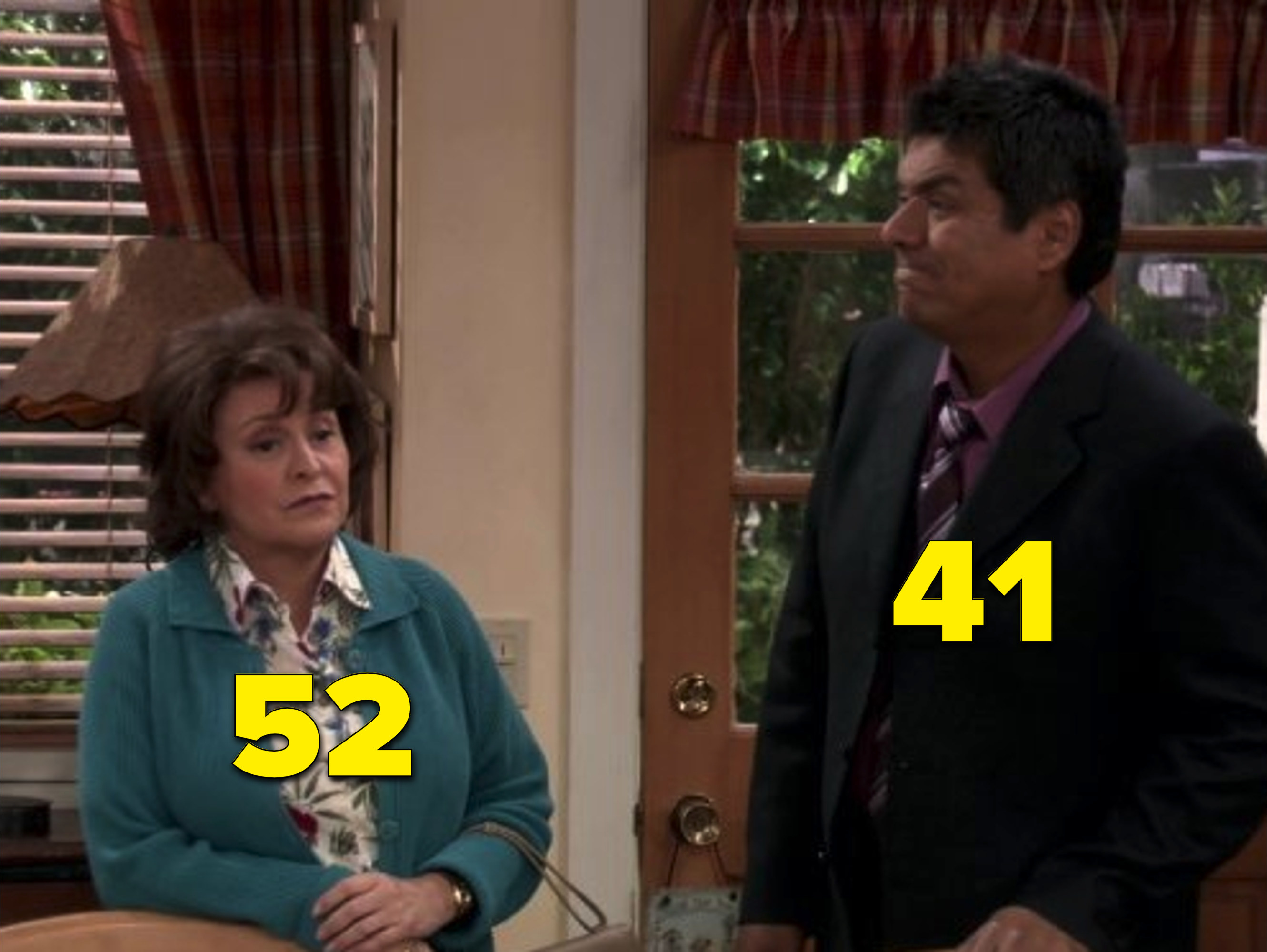 17.
Ann Morgan Guilbert and Renée Taylor played mother and daughter on The Nanny, despite the only four-and-a-half-year age gap.
18.
Trevor Donovan was just shy of his 31st birthday when his character on 90210 became a student at West Beverly High.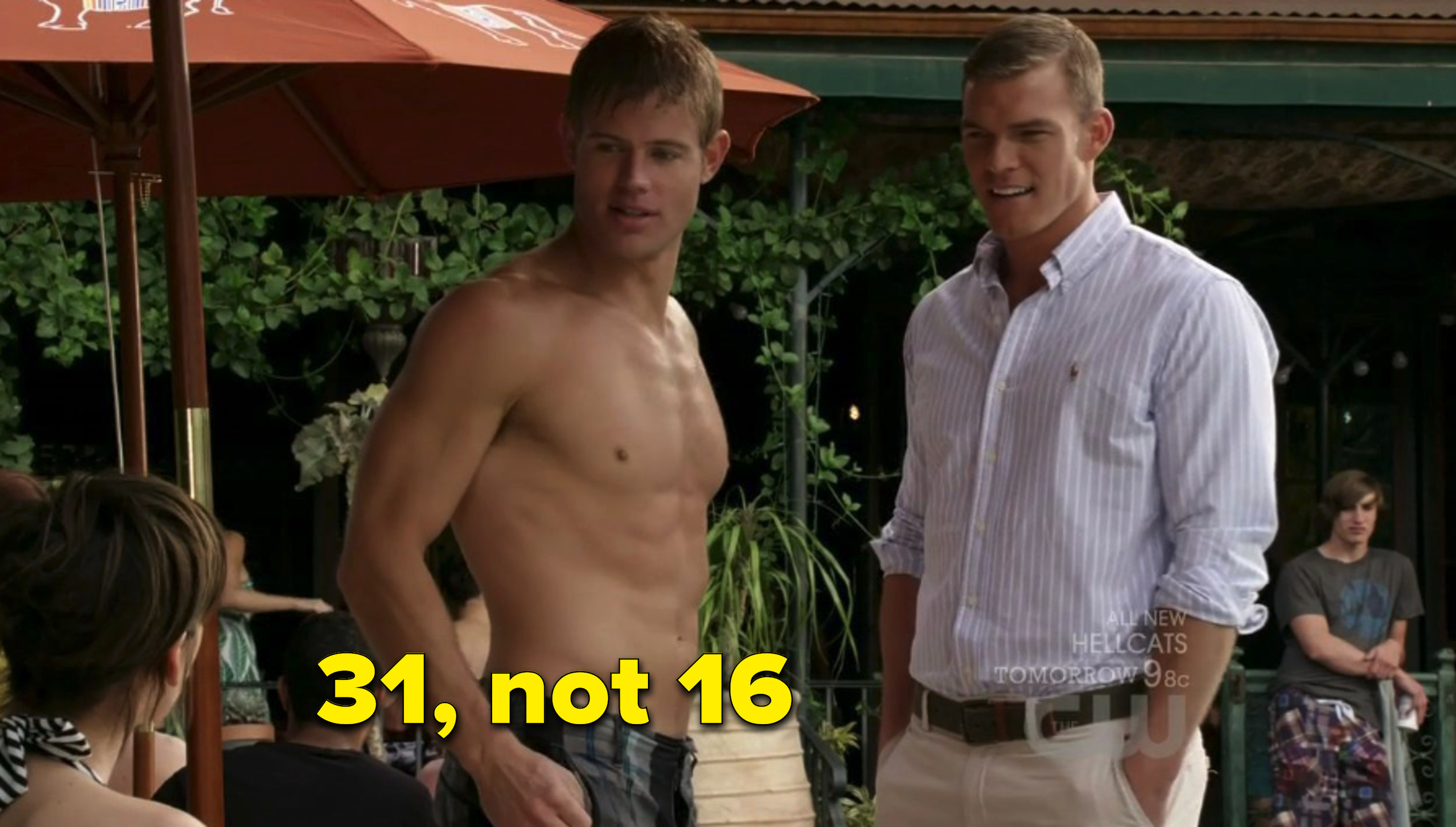 19.
Arden Cho was a 28-year-old teenager when her first episode of Teen Wolf aired. She was in her 30s and still in high school by the time she left the show.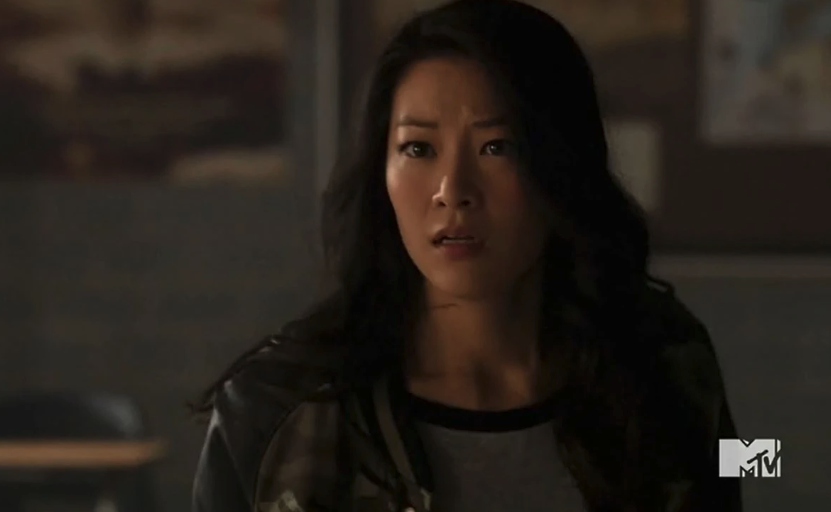 20.
Jennifer Robertson and Tim Rozon, aka Jocelyn and Mutt in Schitt's Creek, play mother and son but are only five years apart in real life.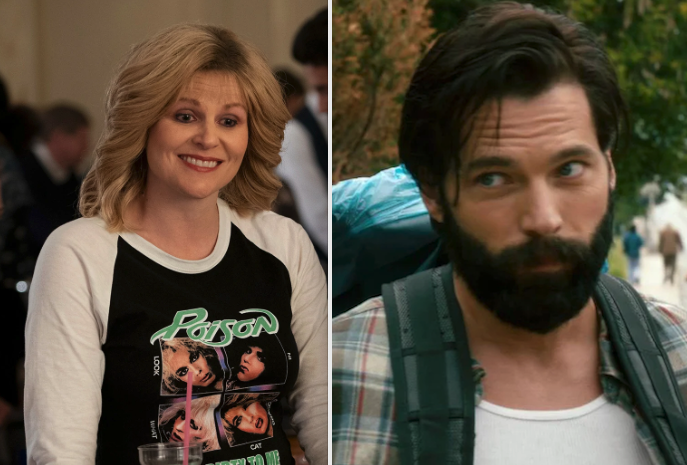 21.
In Orange Is the New Black, Elizabeth Rodriguez and Dascha Polanco played mother and daughter, but in real life there's a less-than-two-year age gap between them.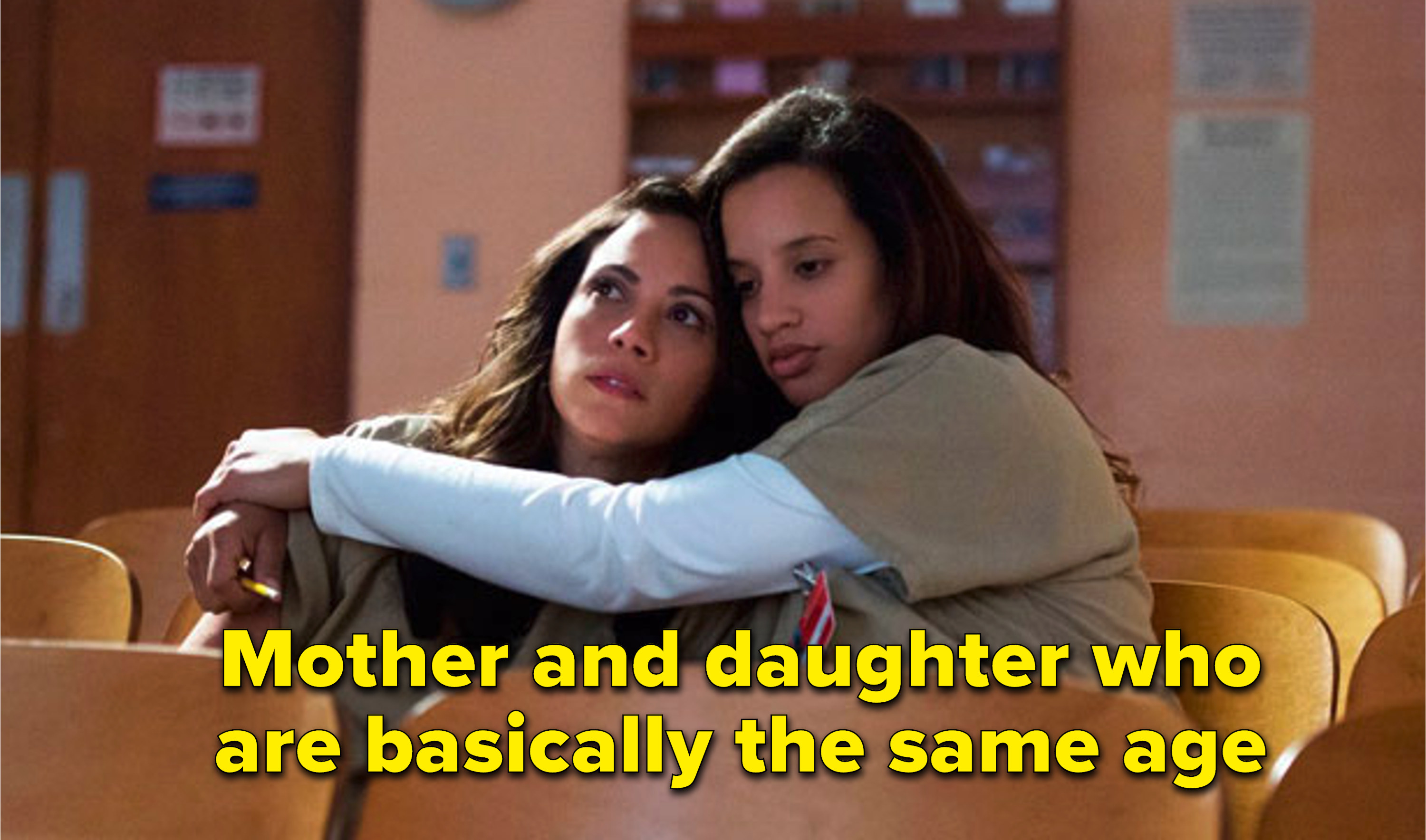 22.
Henry Winkler was nearly 30 when he started playing 19-year-old Fonzie on Happy Days. He was almost 39 when the series ended.
23.
And, of course, Bianca Lawson has been playing a teenager on TV for decades.