We asked the BuzzFeed Community to tell us which TV and movie threesome sex scenes always get them hot and bothered. Here are the steamy results.
Note: Not all submissions are from Community users.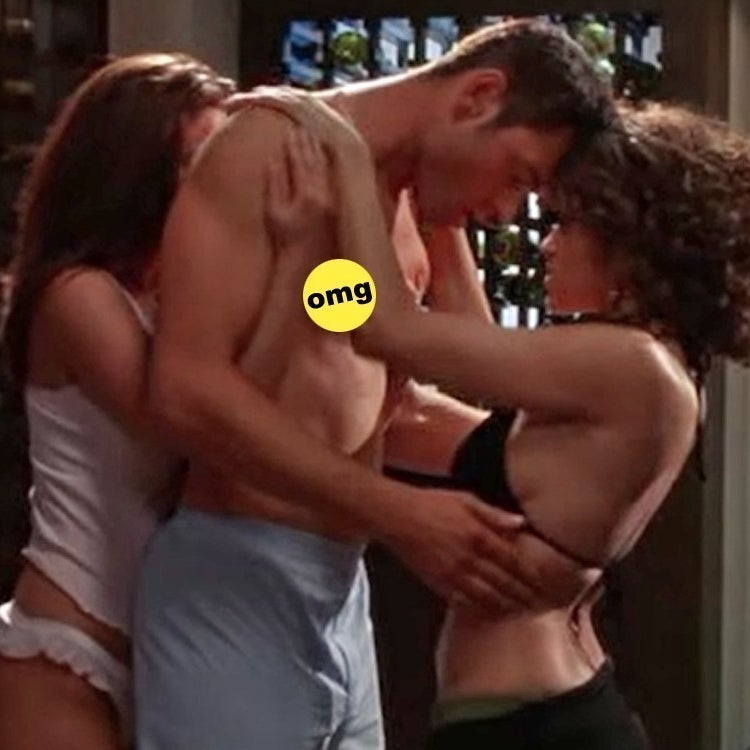 Who's in it: Neve Campbell, Matt Dillon, and Denise Richards.
"I remember seeing the movie for the first time when I was around 14 and didn't know what was going on with my body. It's so sexy and full of lust. I still get goosebumps and turned on every time I watch it!"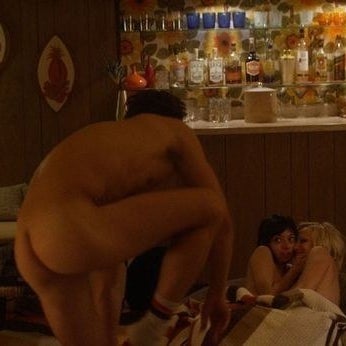 Who's in it: Orlando Bloom, Malin Ackerman, and Kate Micucci.
"The threesome in Season 1, Episode 6 is very real and very steamy. Plus, it's got Orlando Bloom!"
3.
House of Cards (2013–Present)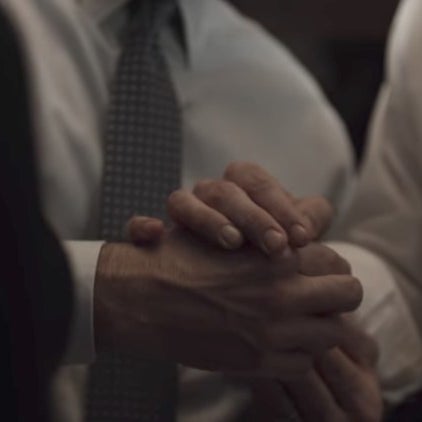 Who's in it: Kevin Spacey, Robin Wright, and Nathan Darrow.
"The threesome between the Underwoods and their security guard, Meechum, is so hot. The fact that it was so scandalous was what made it seem so sexy to me."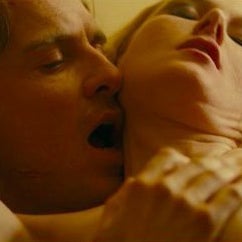 Who's in it: Michael Fassbender, DeeDee Luxe, and Calamity Chang.
5.
Savages (2012)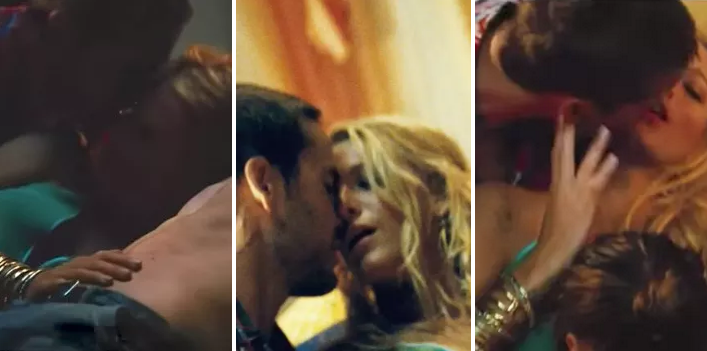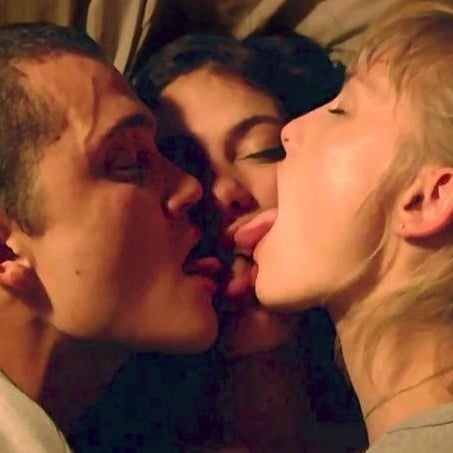 Who's in it: Karl Glusman, Aomi Muyock, and Klara Kristin.
"The threesome scene from the French movie Love is very hot. One of the best, if not the best, threesomes I've seen."
7.
Y Tu Mamá También (2001)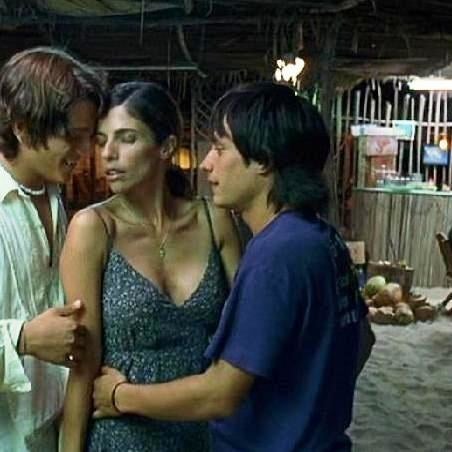 Who's in it: Diego Luna, Gael García Bernal, and Maribel Verdú.
8.
Cable Girls (2017–Present)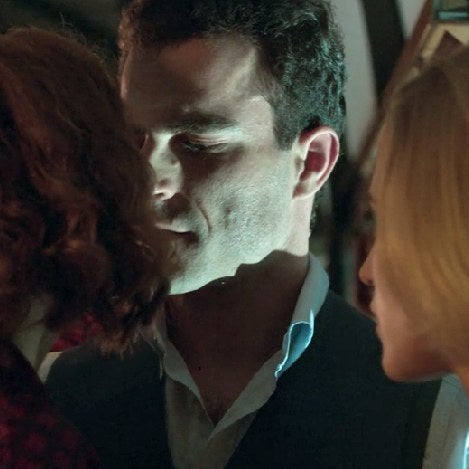 Who's in it: Ana Fernández, Ana Polvorosa, and Vic Mignogna.
9.
Mediterranean Food (2009)
Who's in it: Olivia Molina, Paco León, and Alfonso Bassave.
"The hottest threesome ever is from a Spanish film called Dieta Mediterránea. It's about a woman who loves and has relationships with two men. It's not like other threesomes where the woman and sex are the only things that matter. Instead, the men actually do love each other. It really bends the norms when it comes to competing for love and heterosexuality."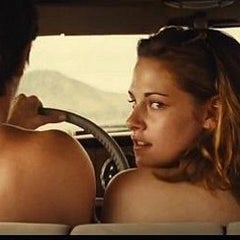 Who's in it: Kristen Stewart, Sam Riley, and Garrett Hedlund.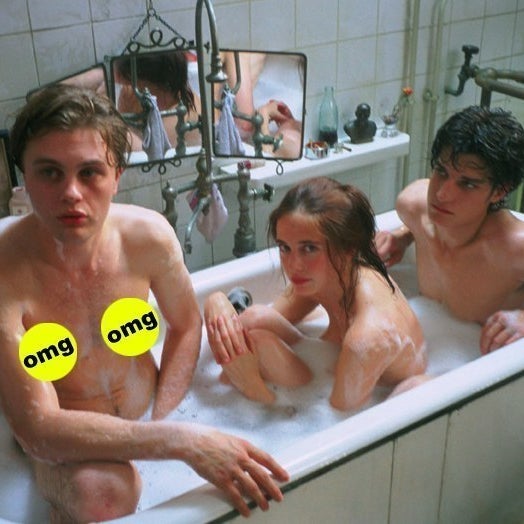 Who's in it: Michael Pitt, Eva Green, and Louis Garrel.
12.
American Horror Story: Coven (2011–Present)
Who's in it: Emma Roberts, Evan Peters, and Taissa Farmiga.
Who's in it: Álvaro Cervantes, Àstrid Bergès-Frisbey, and Llorenç González.
"In the movie, a good-looking guy comes between a good-looking couple. He first sleeps with the boyfriend...and then the girlfriend...and then both of them together. There's a number of threesomes in the movie, and the ending is really cute. Blondes don't have more fun, bisexuals do."
14.
Vicky Cristina Barcelona (2008)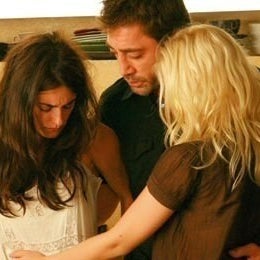 Who's in it: Penélope Cruz, Scarlett Johansson, and Javier Bardem.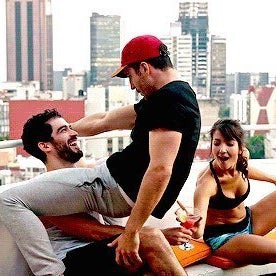 Who's in it: Literally the whole cast, because god is real.
"All of the the threesomes and orgies in Sense8 are amazing."