An interviewer at Sundance recently reminded Rachel McAdams that Mean Girls is 10 years old.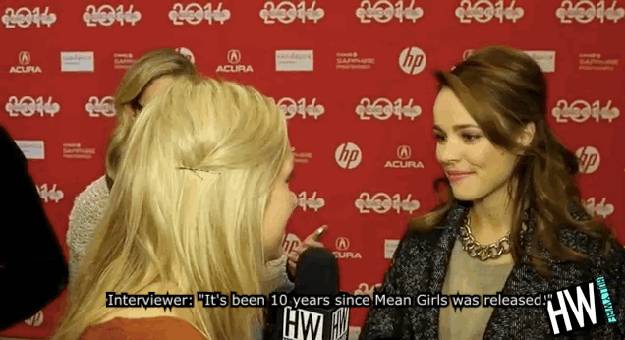 She then asked for her favorite quote from the movie.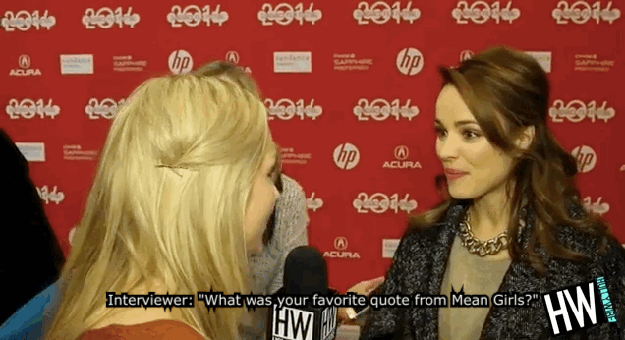 Gretchen Wieners' Toaster Strudel line ranked among her favorites.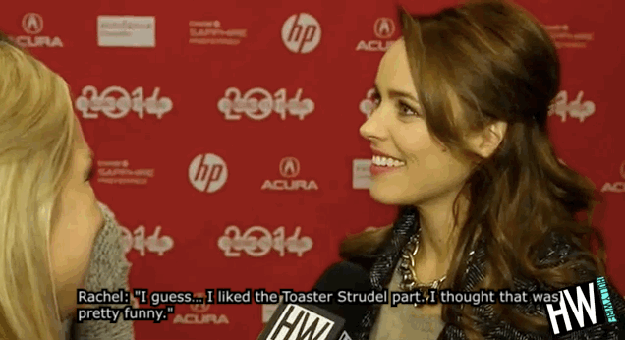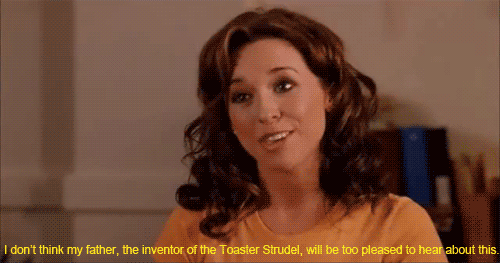 As did the infamous "is butter a carb?" quote.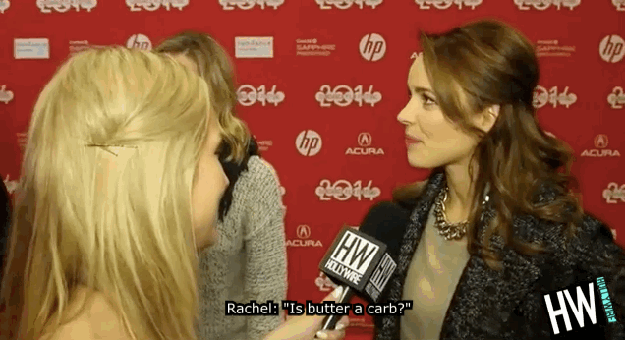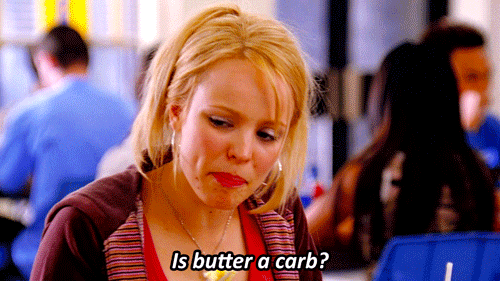 And then the interviewer said she's still trying to bring "fetch" back, and Rachel McAdams squirmed.
Four for you, Rachel McAdams!