If you're one of the millions of Americans who watched the vice presidential debate between Kamala Harris and Mike Pence, then you probably noticed an unexpected visitor.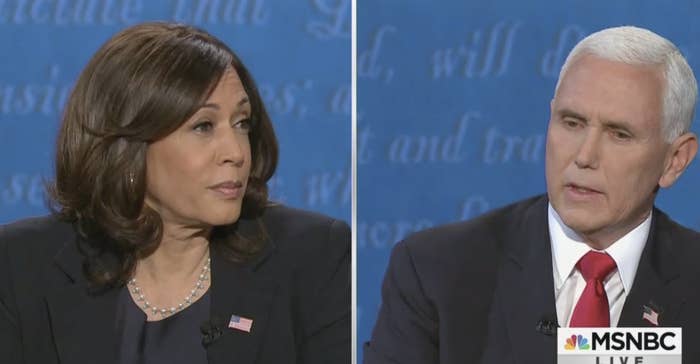 Toward the end of the debate Wednesday night, a giant fly landed on Pence's head...and it stayed there for a longgggg time.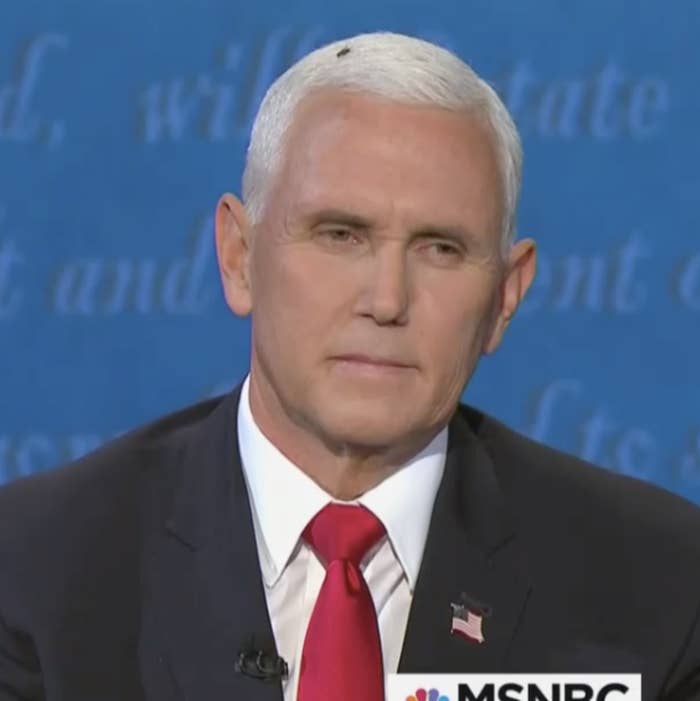 *Zooms in*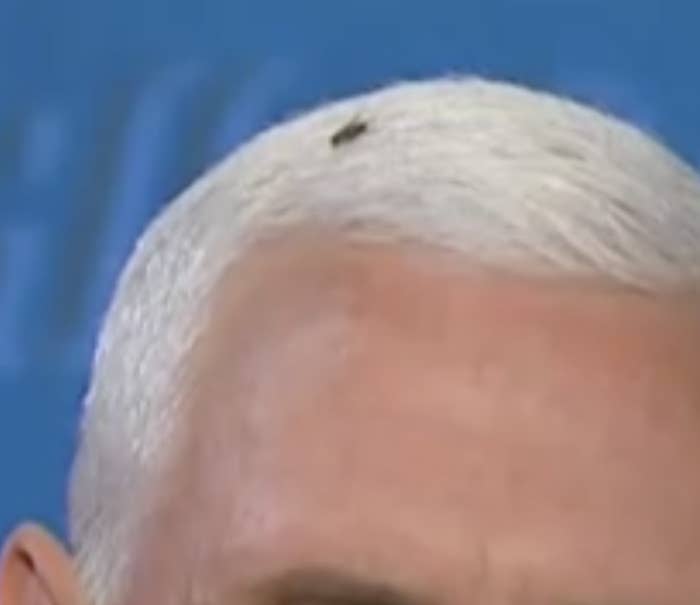 Within minutes, "the fly" was already trending on Twitter.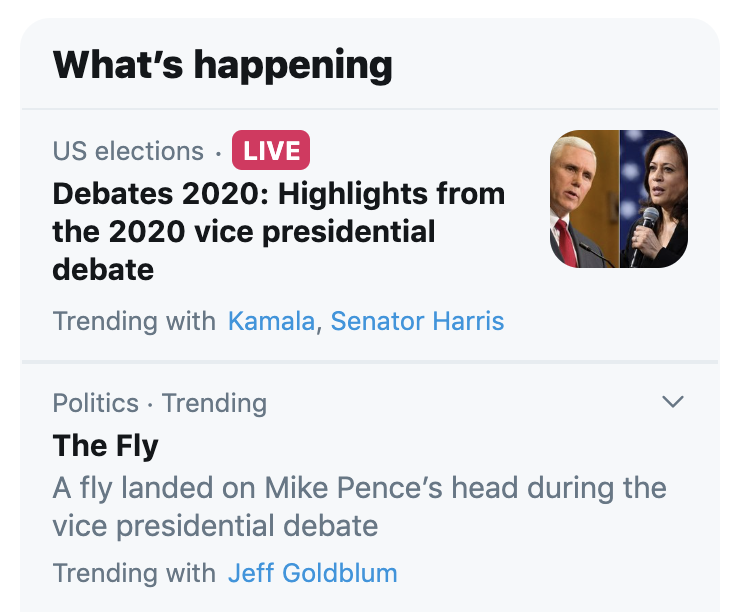 And it even had its own parody account.
Here's how other people reacted. Enjoy!
Even Joe Biden got in on some of the fun.
It stayed on top of Pence's head for two whole minutes before flying away on its own.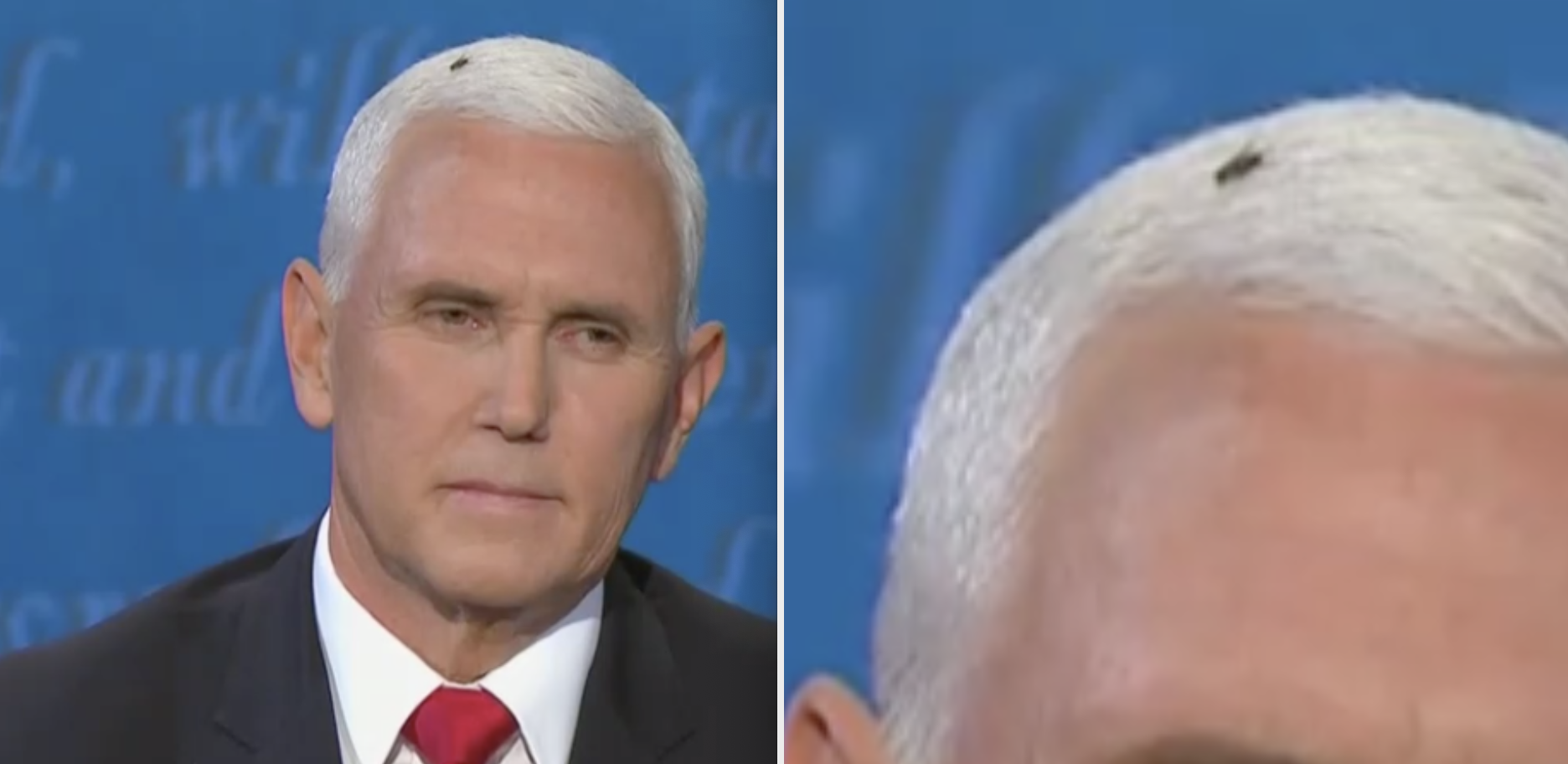 But before flying away for good, it left the millions of viewers with one final message: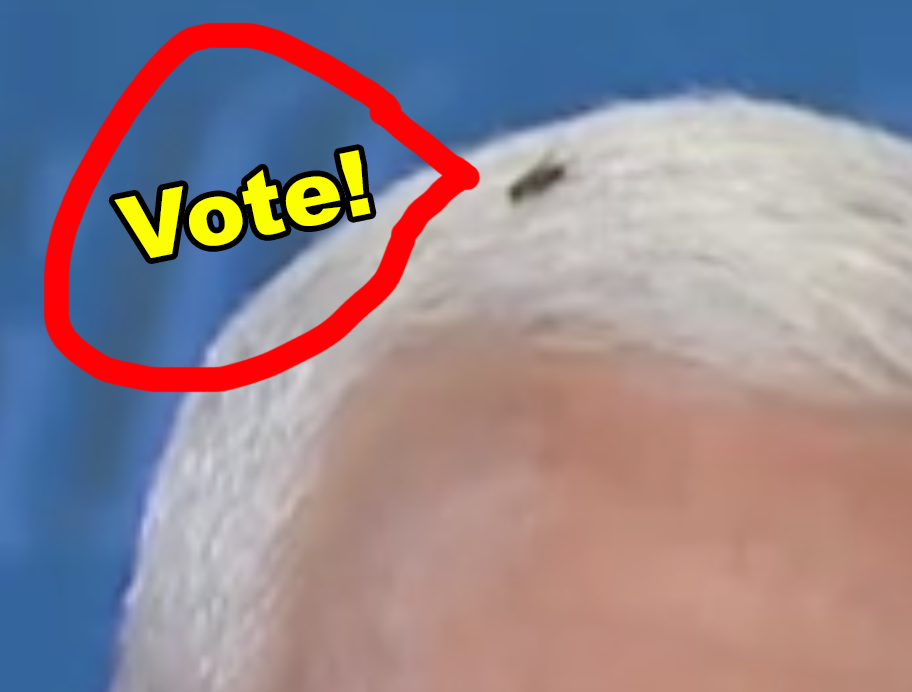 Still not registered to vote? You can do it right now, here. It literally takes less than two minutes, and the impact will last a lifetime.