19 Relationship Stories That Prove It's The Little Things That Count
This is emotional.
1.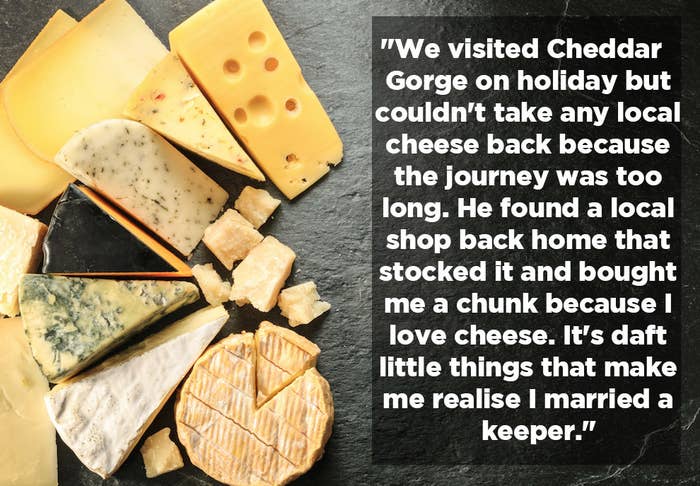 2.
"When we were doing long-distance he sent me my birthday gift from accross the country, and included presents for my parents and my dogs too. :)" – Maggie McDonald, Facebook
3.
"I just started my second degree after some time away and I have been finding the transition really overwhelming. Yesterday my boyfriend showed up out of the blue with a care package full of chocolate, fun socks, a colouring book and a really thoughtful card. Best part? He knows I don't like colouring really tiny intricate designs so he went through all of the colouring books at the store looking for the book with the biggest, most open designs. He's a gem." – Kendra Thompson, Facebook
4.
"On our first Valentine's Day together, my boyfriend surprised me at work with a huge bouquet of white and pink origami flowers he had made. He even sprayed them with perfume to make them smell like real ones. I was completely blown away by all of the time and thought he put into making a special, unique, homemade gift. Three years later, we are still going strong." – Kayla Crabtree, Facebook
6.
"When I got full-blown obsessed with Hamilton last fall, my husband scoured StubHub trying to find a single ticket to purchase for me, because we couldn't afford a pair of them. He finally found one seat and paid a ridiculous amount of money so that I could go see the show. It was magical and one of the kindest things he's ever done for me." – KleshaL
7.
"The kindest thing my husband has done for me is always support my life choices – including moving to Iraq for nine months to work for a humanitarian organization. We FaceTime every day and he continually tells me how proud of me he is, and how much he loves me. Without his support, I could never have done this, and I don't take him for granted." – Miri C Medinos, Facebook
8.
"When my mum was ill he would sit in the hospice talking to her so I could go and get some sleep. When she died, while he was at home in Bath and I was up in Nottingham with her, he drove three and a half hours at 9pm to give me a hug before driving three and a half hours back at 4am so he could go to work." – Holly Blades, Facebook
9.
"When we were expecting our first baby I was two weeks overdue. I'd had two visits to the hospital to try and get labour started but it didn't work so I was booked in for an induction. I really didn't want to be induced because I wanted to have a natural water birth. I was really upset and emotional and then the doorbell rang. There on the doorstep was a delivery driver with a beautiful bunch of flowers from my husband. He reminded me (on the card) that it doesn't matter how or when the baby came, it would all be worth it once we were holding him in our arms.
"He was right." – jenko1986
10.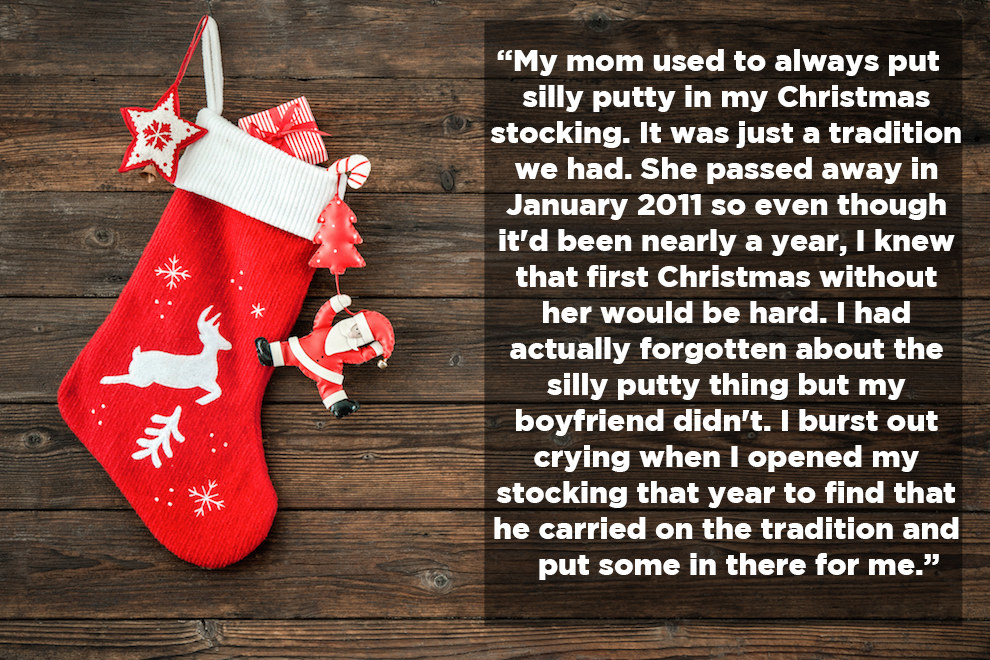 11.
"We went on a cruise with the entire family last year after our grandma passed away; we took the money she left us and all went on a trip together. Aside from spending time with my family, one of my favourite parts was walking into our room every day and seeing the little towel animals the staff would leave. When it was over, it was pretty bittersweet. I had just started a new job and things were a bit of a struggle. My wonderful boyfriend went out and bought a bunch of towels and every day when I got home, he'd have created a new towel animal on the bed and put little chocolates on top of it, just because he knew I loved it so much. His heart is the biggest I've ever seen." – Elizabeth Jean, Facebook
12.
"My fiancé and I had been engaged for a few months when my 10-year-old car started having issues. I came home from work one afternoon and there was a new (slightly used) car in the driveway. He had traded in his truck, the nicest car he'd ever owned, so I could drive something more reliable." – stephanienicolej
13.
"I was living in Spain and my boyfriend was living in Ireland. On my birthday, I told him I wished that he would come visit me in Spain, so he said, 'OK, I will! See you soon!' Of course I brushed it off and went about my day. About two hours later he came knocking at my door in Madrid! I was so confused and surprised. Apparently he had the trip planned for weeks. It was my greatest birthday to date!" – Kimberlyhonious
15.
"In the midst of finals, my significant other came over in the middle of the night after answering my phone call when I was in panic. He came to kill a spider. Not once did he even question why he had to take care of it." – roshitoshi
16.
"My husband is amazing, I have had a long-term illness for four years and he NEVER fails to take care of me. Our first Christmas he bought me a vintage Snoopy because three years earlier I'd told him I had one as a kid that used to love and was stolen when we moved home. I didn't even remember telling him!
We got married last year and for our first anniversary, which is paper, he wrote all our early texts and emails into a love letter. He had saved them all and he re-read everything and wrote them all out to make a super-sweet and romantic letter. I cried, it was so cute!" – claireC
18.
"My husband and I moved in with each other when we were 22 and it was a couple months before Christmas. We had so much going on with new jobs and school that we decided to skip Christmas and not decorate or get a tree. On Christmas Eve we both went to bed and when I woke up in the morning, a beautiful tree was set up in the living room and the whole house was decorated with stuff that I had pointed out that I liked at the store several weeks earlier. He had stayed up all night making the house perfect just for me. It was so amazing to have my own personal Santa. Needless to say, I married him that following summer." – ingridr4aeb34c0d
19.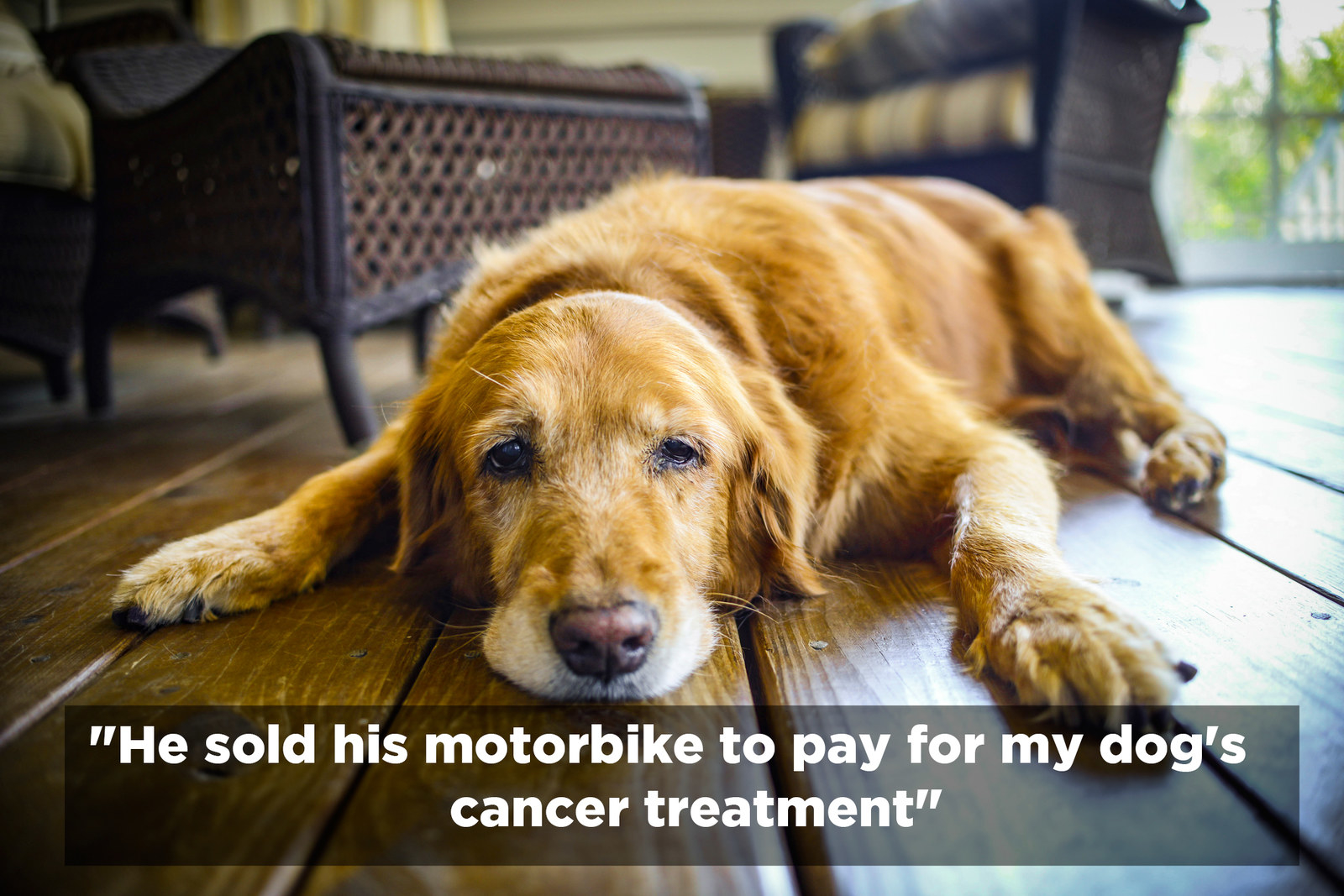 Submissions have been lightly edited for length and/or clarity.