Everything You Need To Know Before Watching The FIFA Women's World Cup Final
The United States takes on Japan this Sunday in an epic rematch of the 2011 World Cup final, with USA hoping to capture a win in this arena for the first time since 1999.
Japan and the United States will face off in the FIFA Women's World Cup final this Sunday at 7 ET on FOX.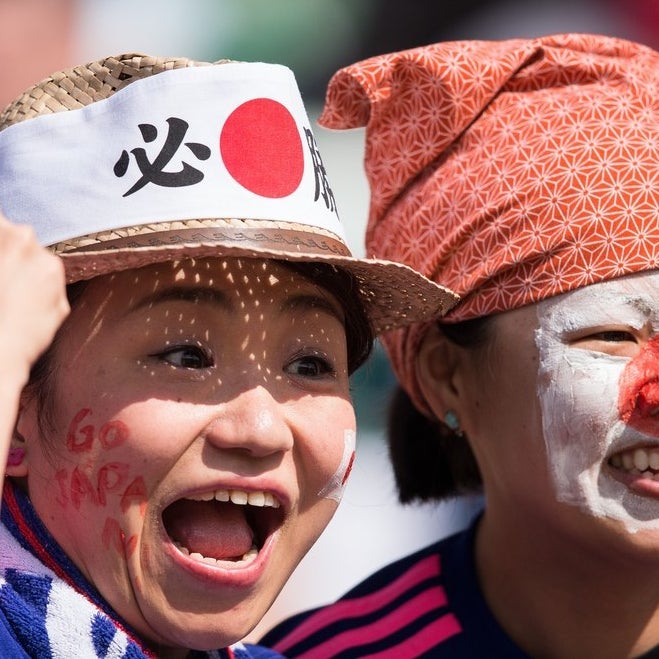 Before you grab a pint and throw on your jersey, here are some things you need to know:
1.
Defending champion Japan advanced to Sunday's final with a 2-1 semifinal victory over England.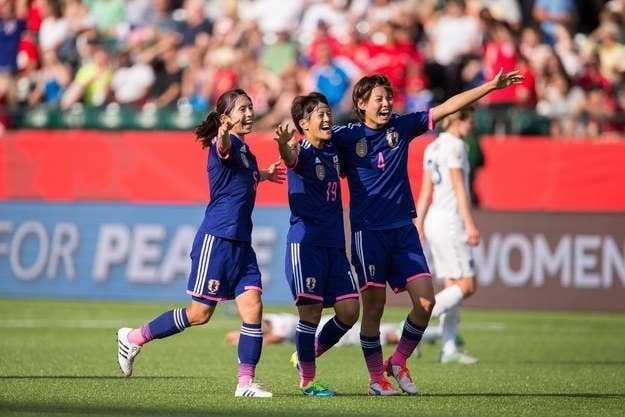 2.
Team USA is coming off their most impressive match yet, besting top-ranked Germany in the semi-finals 2-0.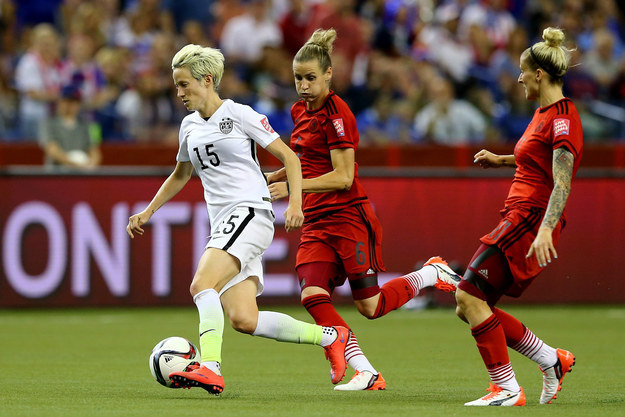 3.
Approximately 8.4 million viewers tuned in for that game on FOX, making it the third most-watched women's soccer match of all time.
The 1999 Women's World Cup Final between USA and China had around 17,975,000 viewers.
5.
U.S. goalkeeper Hope Solo has not conceded a goal in over 500 minutes of play.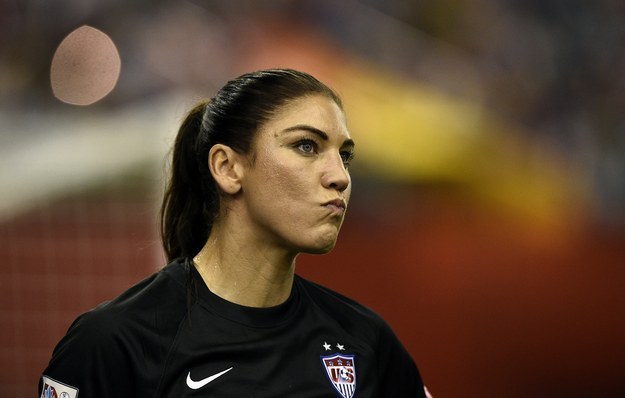 6.
The final will be played in the 54,000 capacity BC Place in Vancouver on an artificial turf field.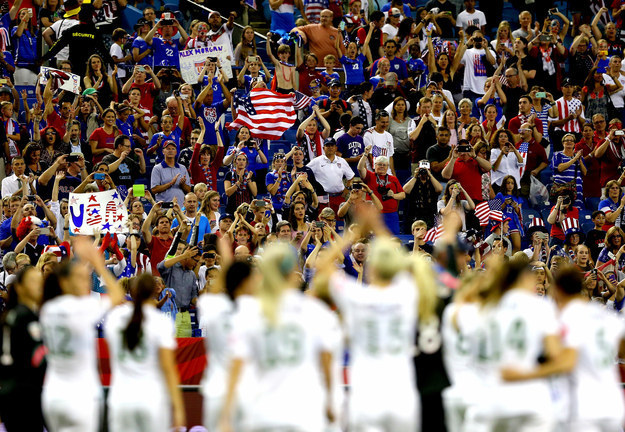 7.
This match up will be an epic repeat of the July 17th, 2011 Women's World Cup Final — when USA and Japan headed into PK's in Frankfurt stadium to finish the game.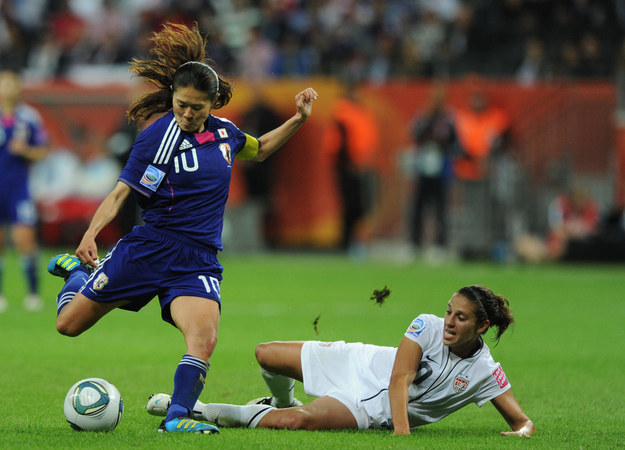 8.
Japan came out on top, with the final score reading 3-1 following the penalty shoot-out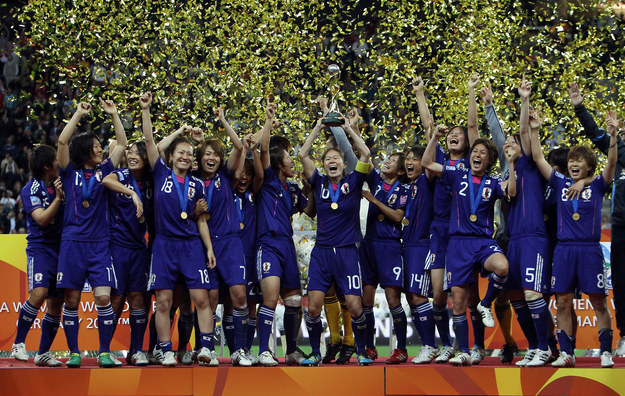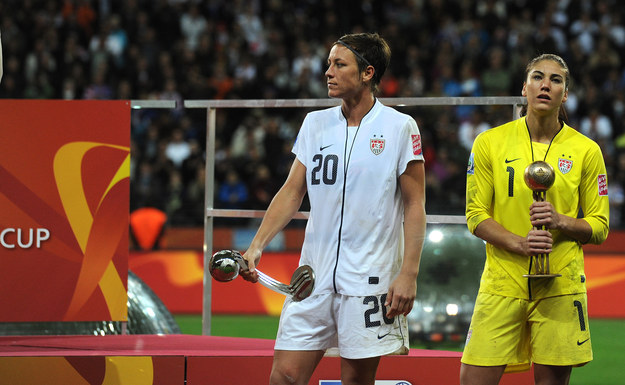 9.
Many players who played in 2011 could also see the field this Sunday, including veterans Hope Solo and Abby Wambach.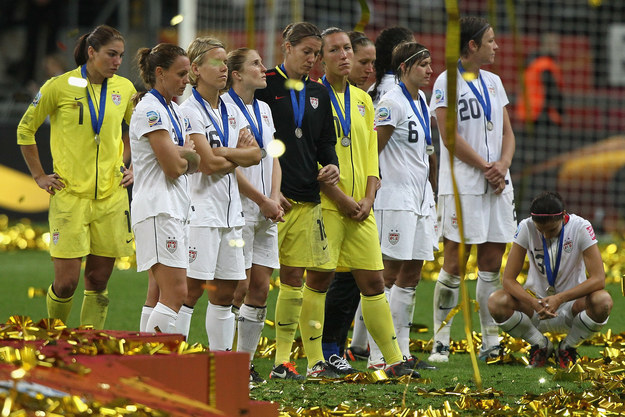 10.
Though the U.S. tasted a bit of revenge after toppling Japan 2-1 in the 2012 London Olympic gold medal match.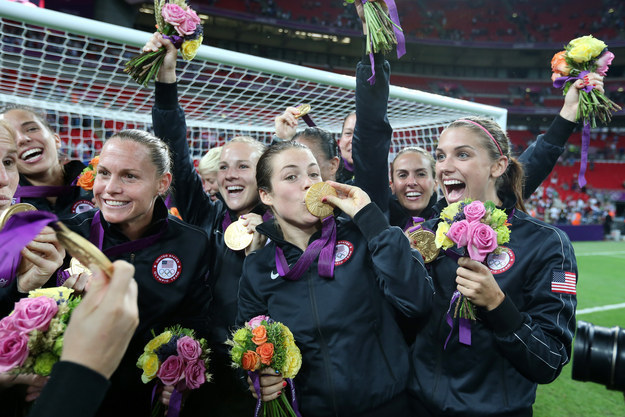 11.
So this will be the third time in a row the U.S. has met Japan in a major tournament final.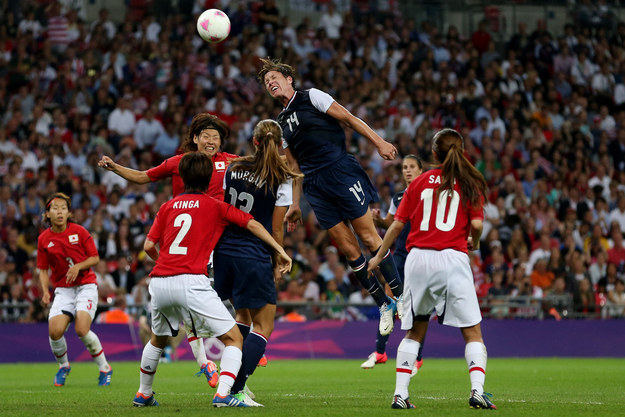 12.
If Japan wins, it will be the only team since Germany (2003 and 2007) to win back-to-back World Cup Final titles.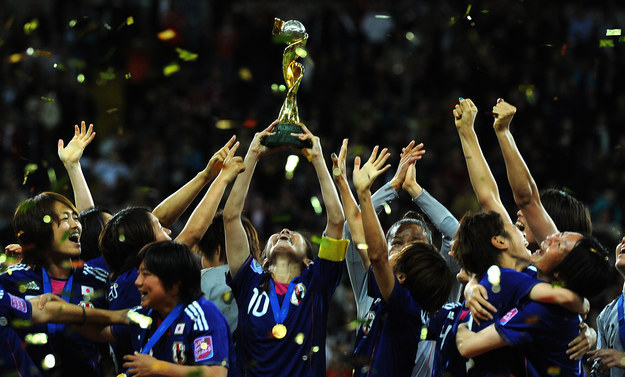 Pictured Above: Brandi Chastain #6 of Team USA celebrates the winning goal by taking off her jersey during the Womens World Cup game against Team China at the Rose Bowl in Pasadena, California.