A few days ago, Hulu announced that it was canceling its critically-acclaimed show, High Fidelity, after just one season.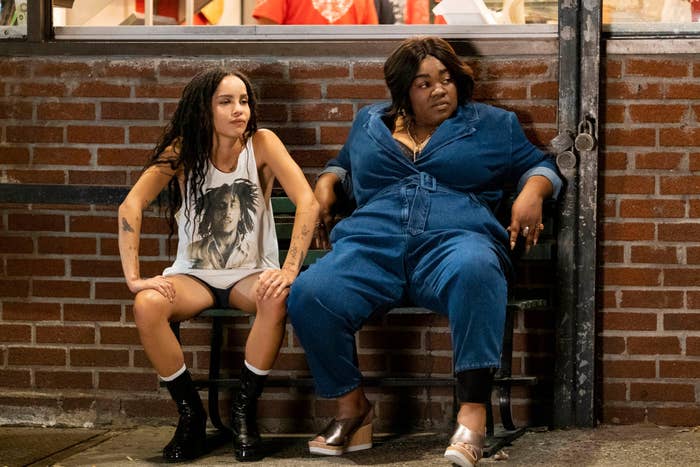 The series — which was adapted from the 2000 film of the same name — followed the life of a Brooklyn-based record store owner and pop culture aficionado played by Zoë Kravitz.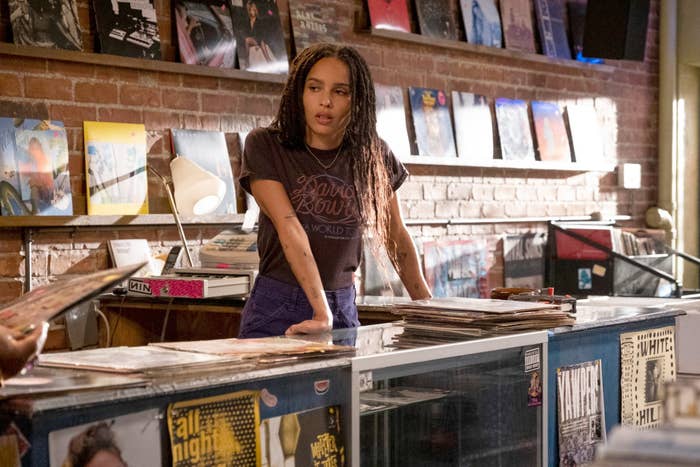 In response to the news, Zoë posted a "shout out to my #HighFidelity family."
"Thank you for all the love and heart you put into this show," she captioned the Instagram post. "I'm in awe of all of you. And thank you to everyone who watched, loved and supported us ✌🏽 #breakupssuck."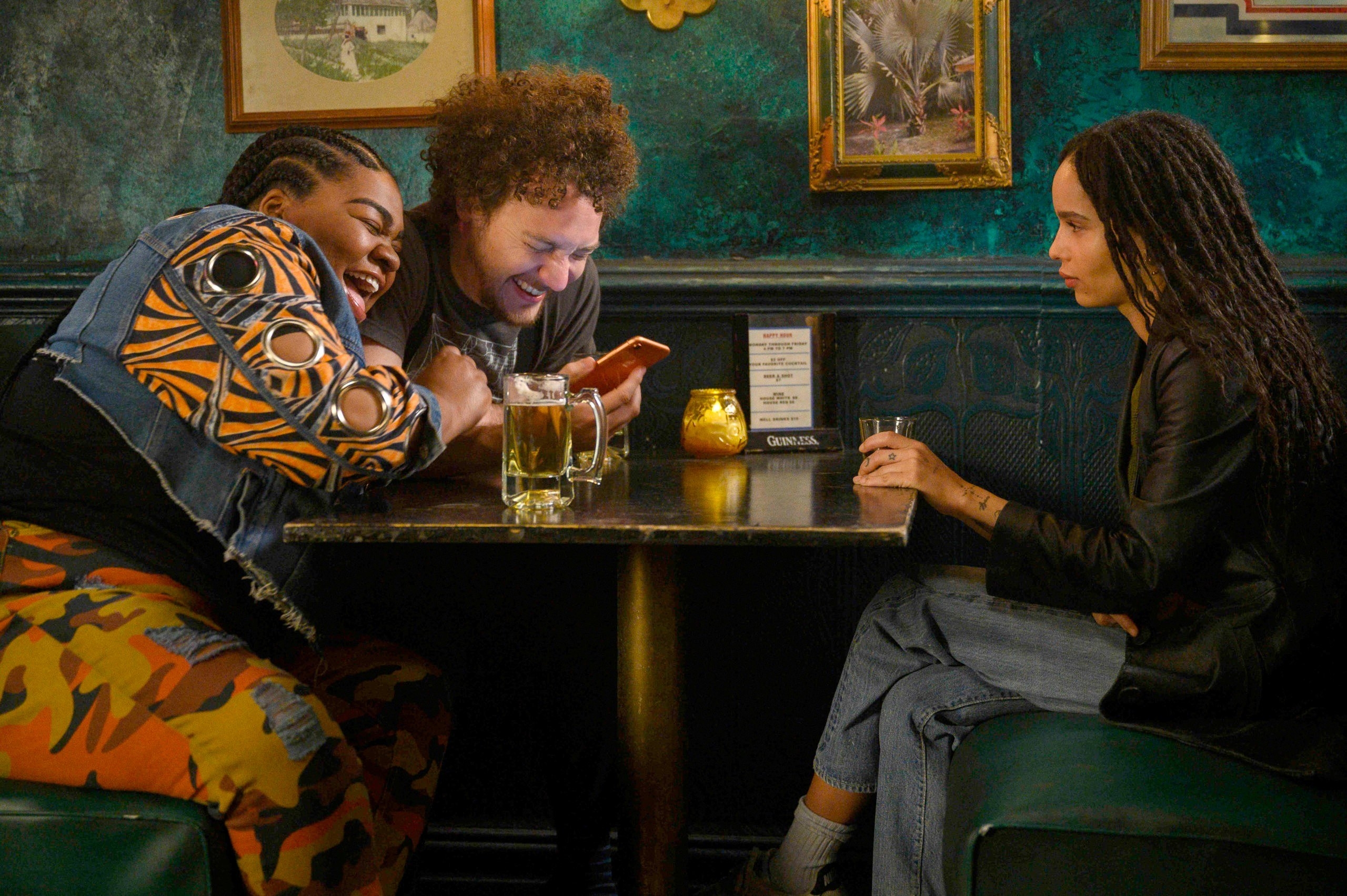 A ton of fans and celebs commented on the post sharing their love for Zoë and the show, including her Big Little Lies costar, Reese Witherspoon, as well as Jason Momoa.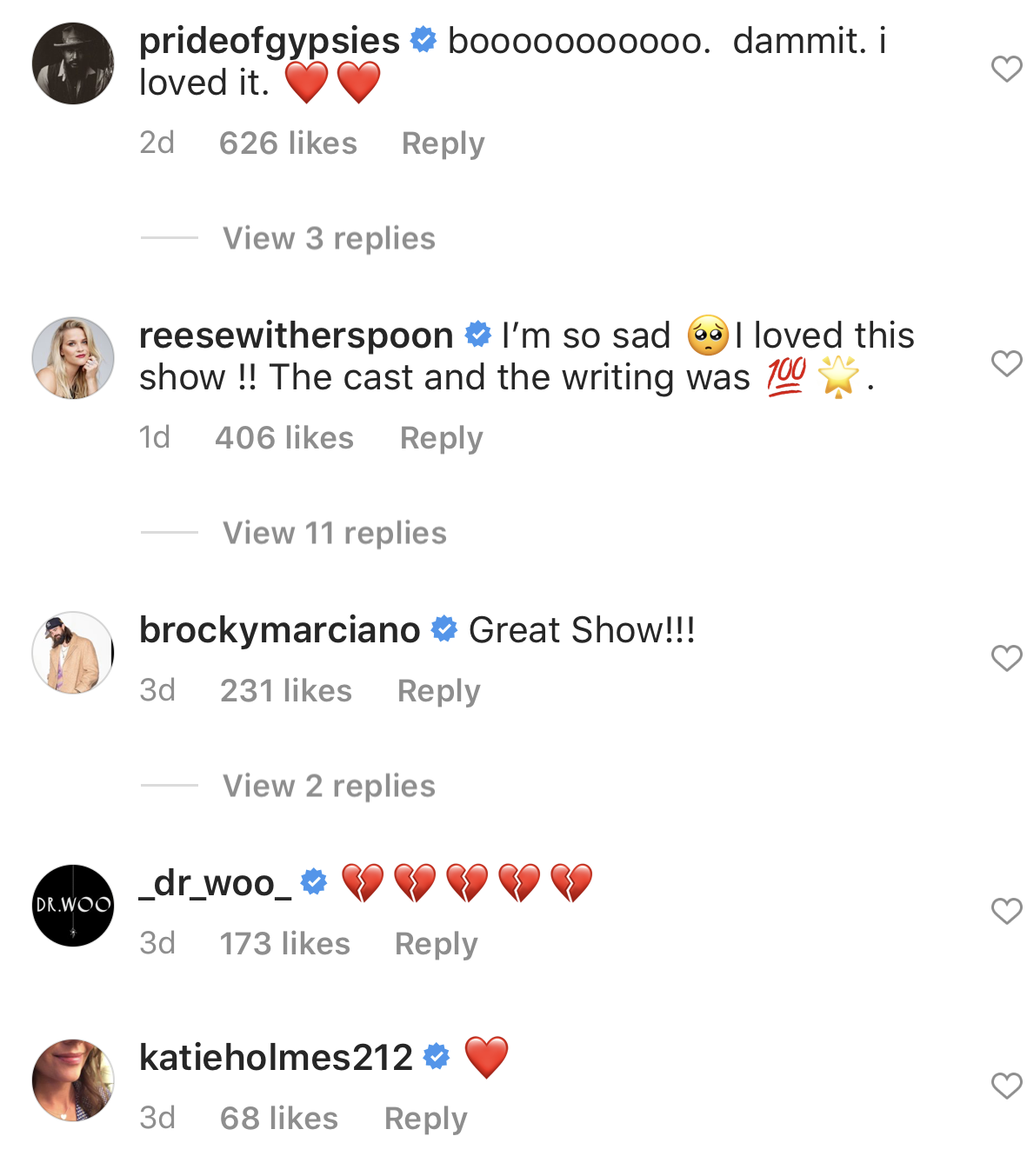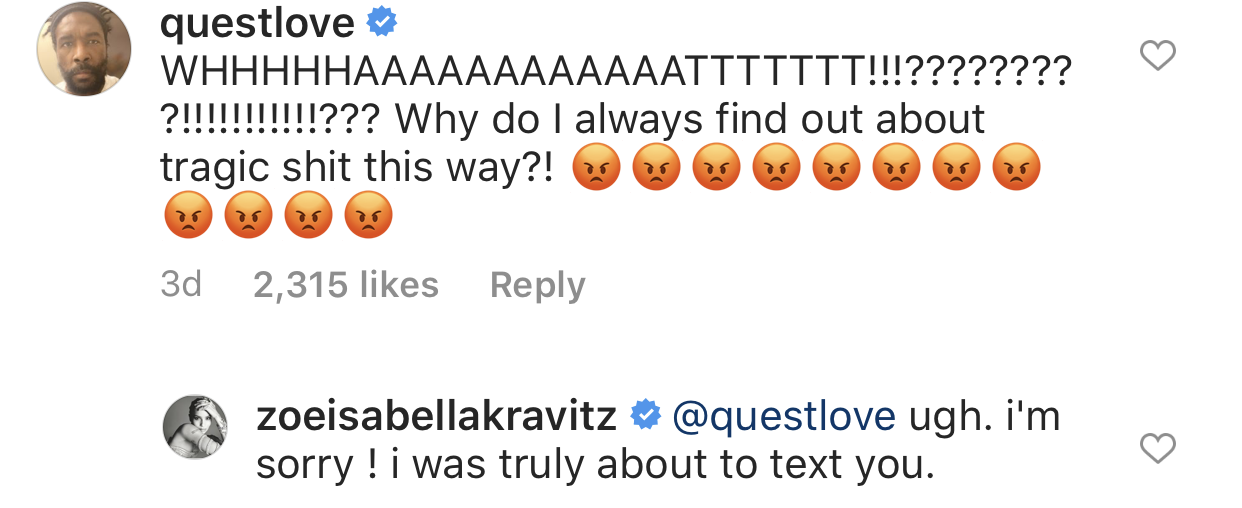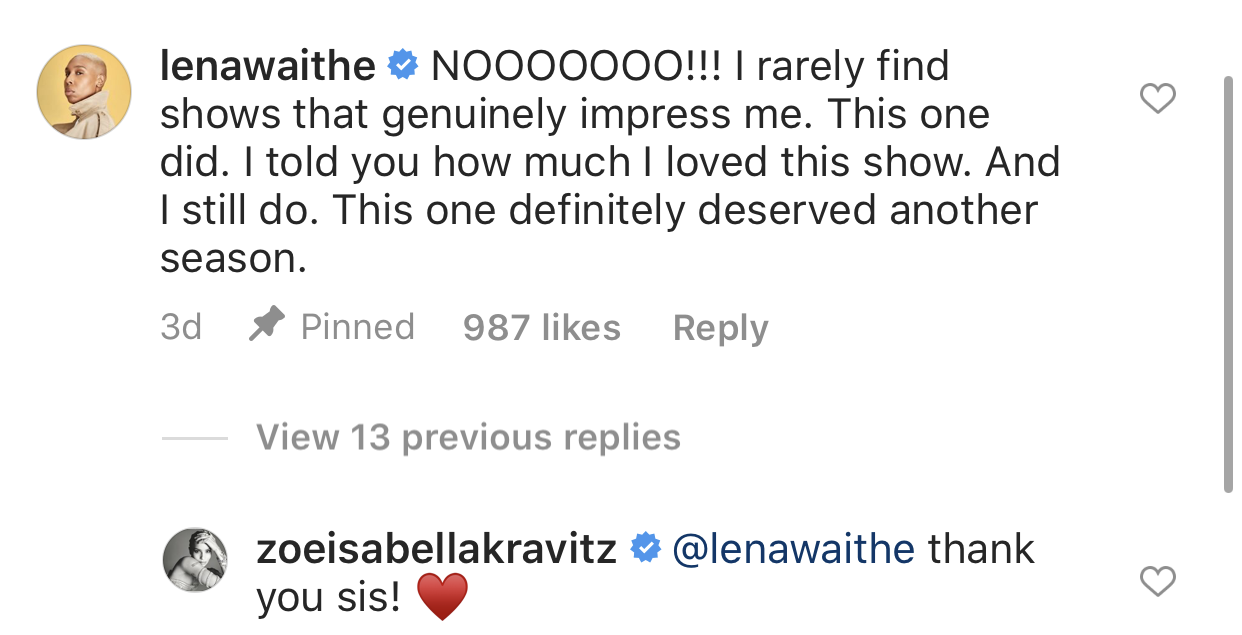 Zoë responded to a few of the comments, including one from Tessa Thompson, not-so-subtly shading Hulu for its lack of diversity.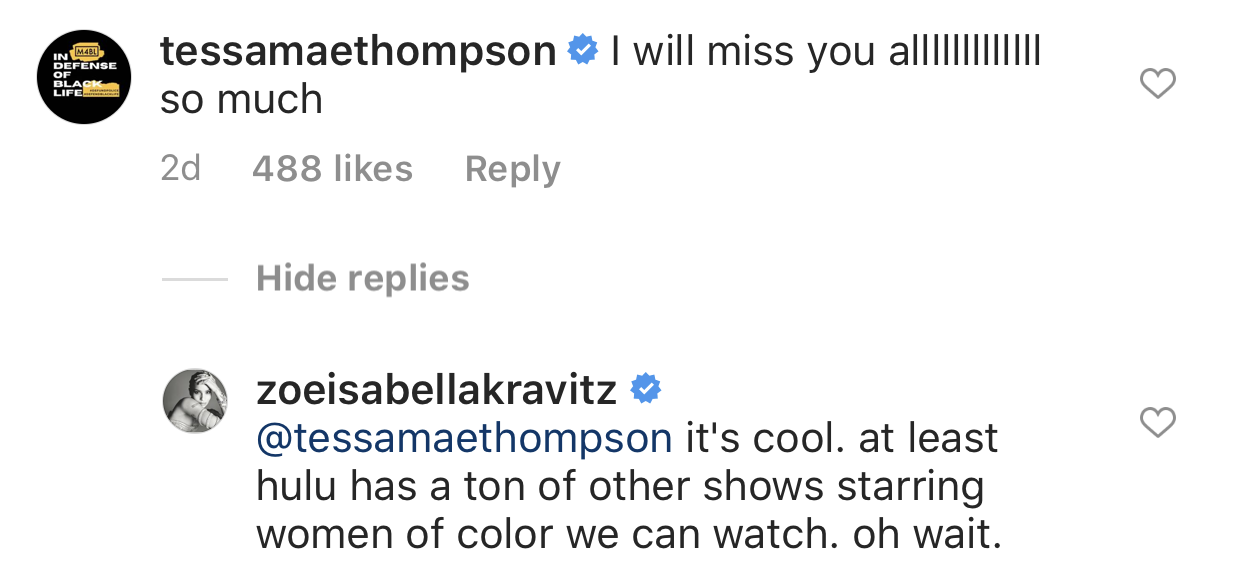 "It's cool," she wrote of the cancellation. "At least Hulu has a ton of other shows starring women of color we can watch. Oh wait..."
Fans took to Twitter to show their frustration with the lack of diversity on Hulu's slate, specifically where Black women are concerned.
Keeping my fingers crossed the show will be saved! 🤞🏾