Earlier this week, the US beat England in FIFA Women's World Cup France Semifinal match.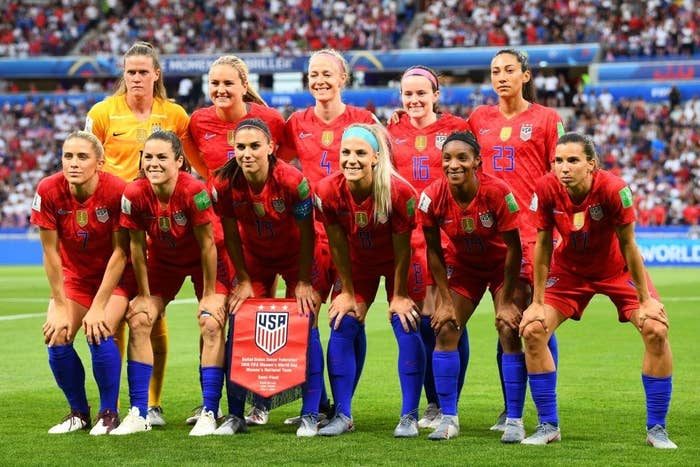 USA's Alex Morgan scored the winning goal and celebrated by gesturing like she was sipping tea, and TBH, it was iconic.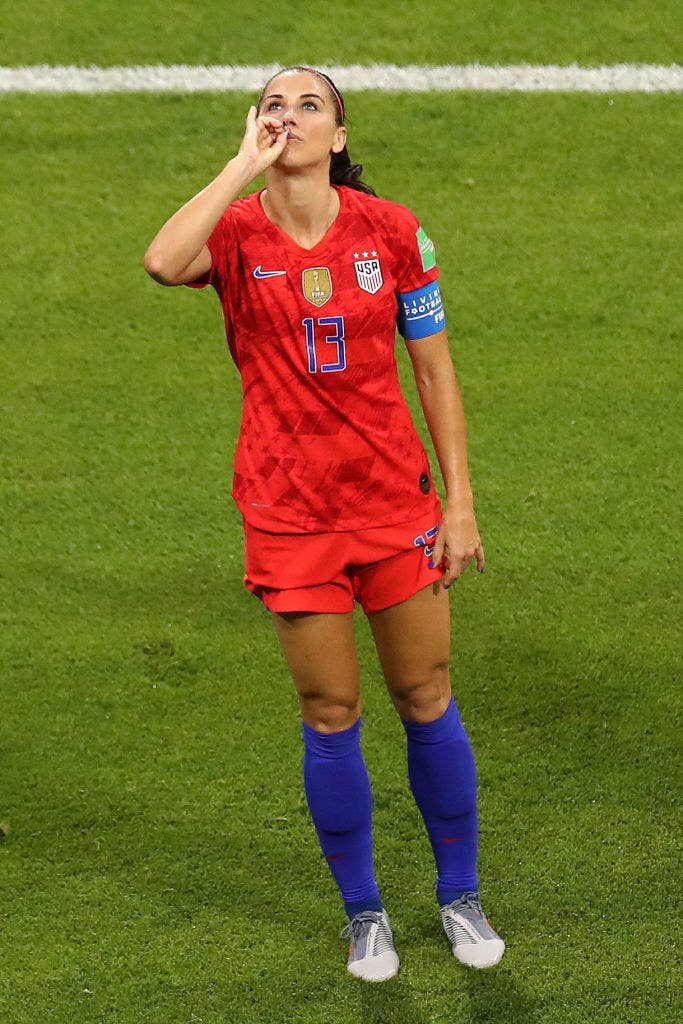 But not everyone thought so. Some called Alex's celebration "distasteful" and felt that it showed poor sportsmanship. Others thought she was specifically trolling England with her gesture.
Alex responded to the criticism, saying that "there is some sort of double standard for females in sports to feel like we have to be humble in our successes and have to celebrate, but not too much."
She also said that her celebration was "more about 'That's the tea,' which is telling a story. You know, spreading news. Sophie Turner does it quite often. She's one of my favorite actresses. So it wasn't a hit to England in any way."
And it's true! Sophie often ends her Instagram stories with the sign-off phrase, while drinking from a cup. For example, the time she made a hilarious, NSFW comment on a GoT plot point.
Well, Sophie (and her massive new wedding ring) took to her Instagram yesterday to defend the World Cup star. She said, "Okay, I'm on my honeymoon. I'm not really looking at my phone much, but I feel like this deserves a mention."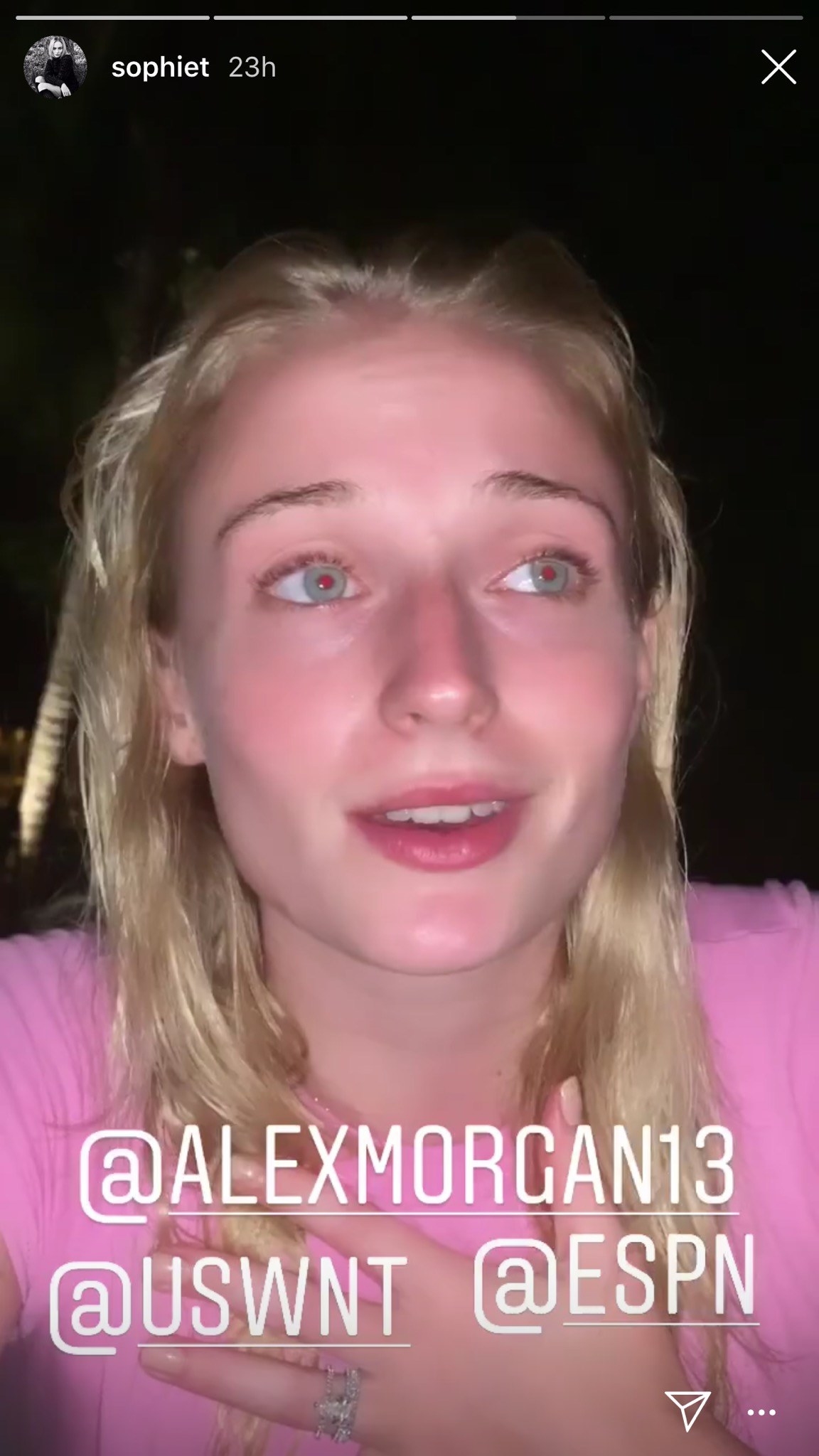 "Alex Morgan, all the haters that are saying that this was disrespectful, I'm honored that you thought of me. And all those people that are hating on you are probably sitting at home, millennials drinking kombucha."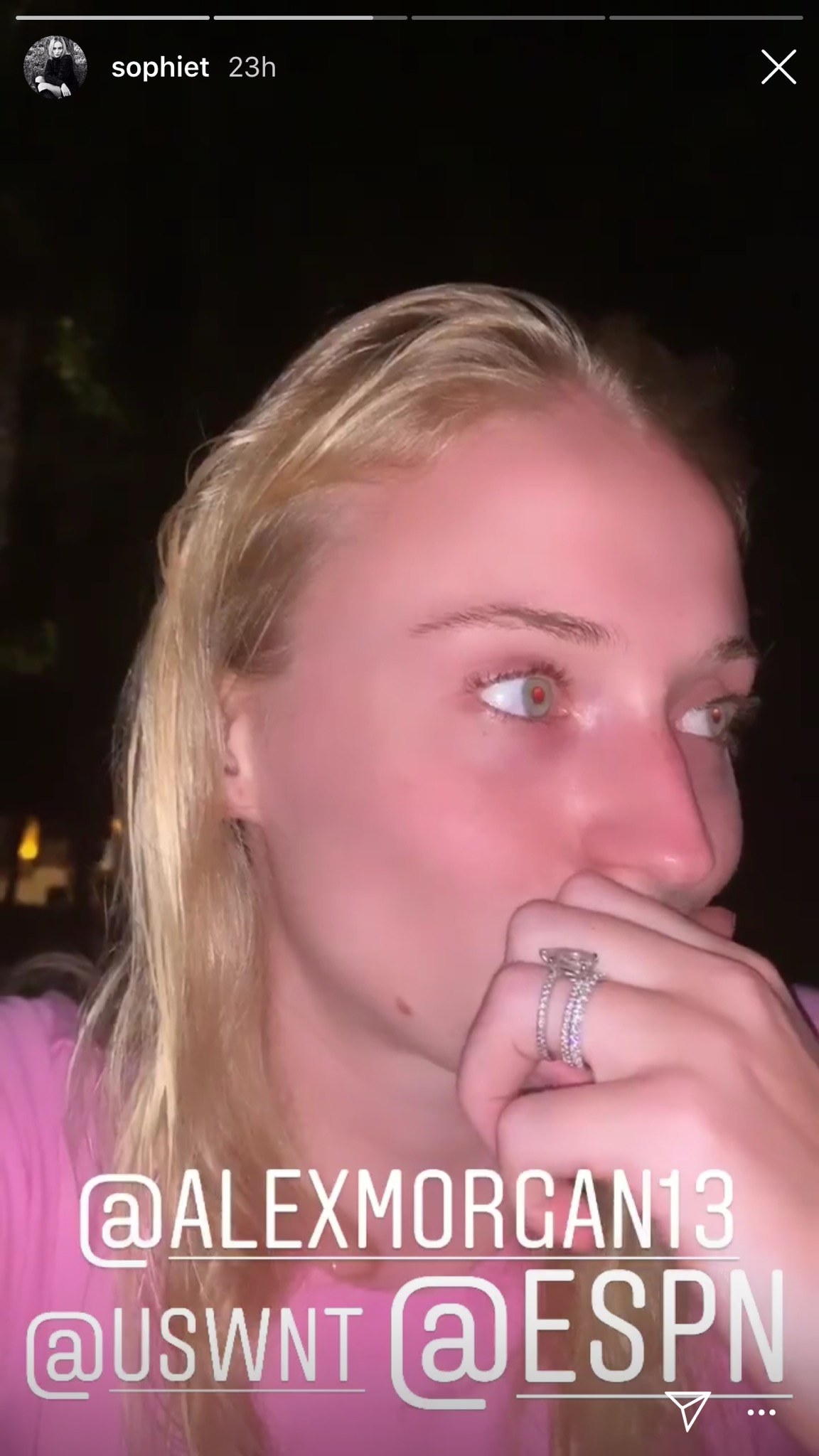 "And I'm really fucking proud of you, Alex Morgan. Congratulations on your win. And that's the motherfucking tea."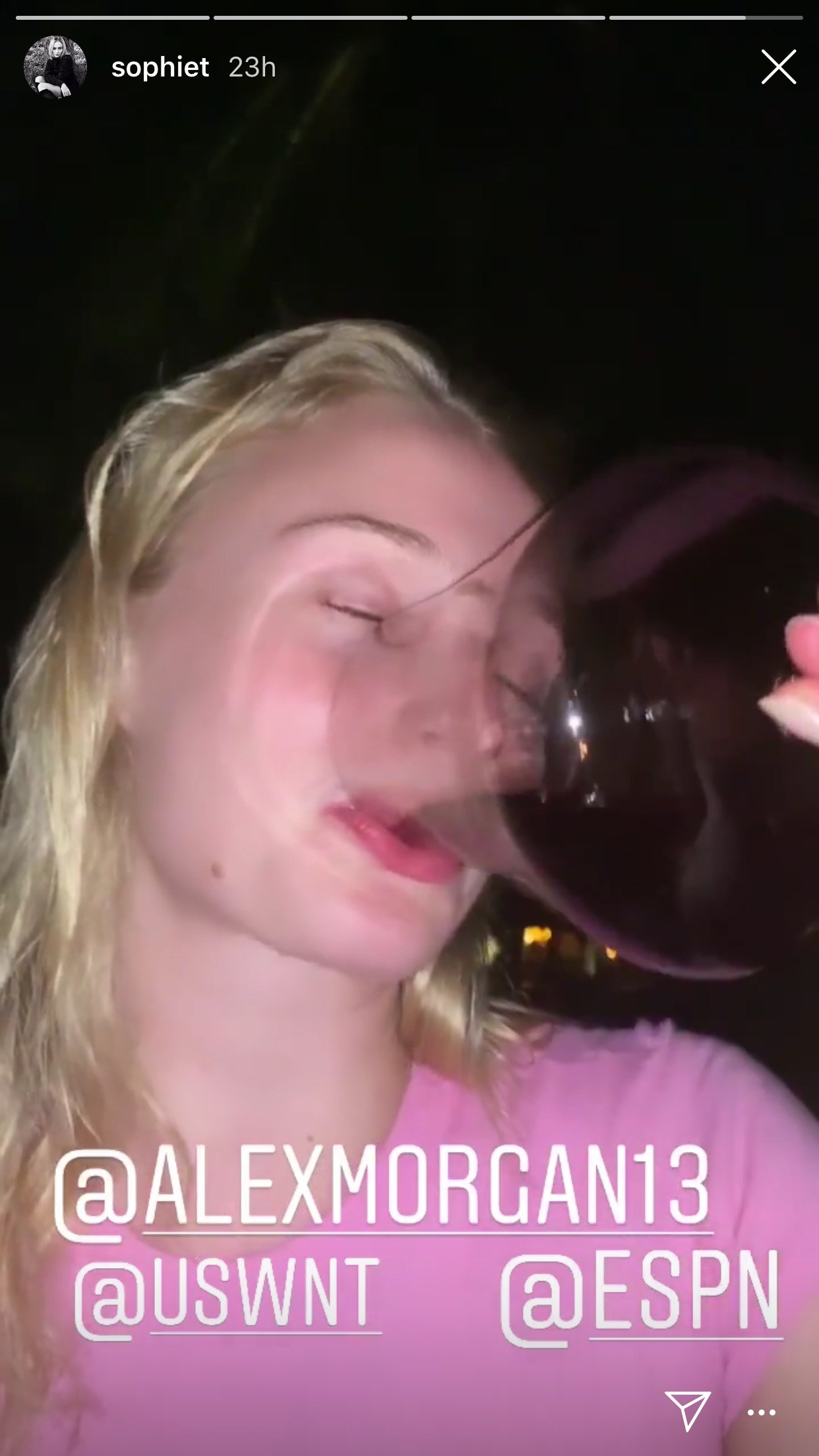 We love women stanning women, AND THAT'S THE TEA 🍵!