After two films featuring stellar vocals, hilarious one-liners, and just general aca-awesomeness, the Barden Bellas are back in the upcoming Pitch Perfect 3!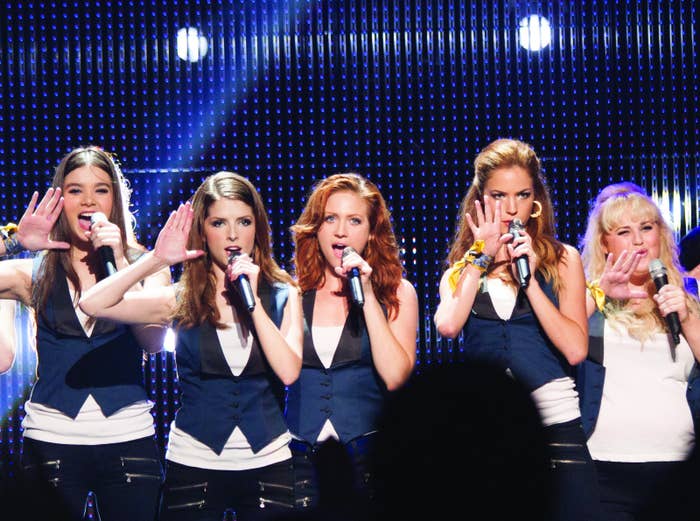 Having graduated college since the last film, the new installment — which will premiere sometime in December 2017 — will show the Bellas exploring the world when they go on a USO tour, according to director Trish Sie.
Plus, whatever song it is that they're working on in the studio (which we already know we're going to be obsessed with, lesbi-honest).
The trailer also proves — once and for all — just how close the girls are, giving us serious #squadgoals vibes.
Honestly, December can't get here fast enough.