Y'ALL!!!! I can't believe I finally get to write these words but — for the first time (!!!!) in 22 years since its release in 1998...The Parent Trap cast just reunited!!!!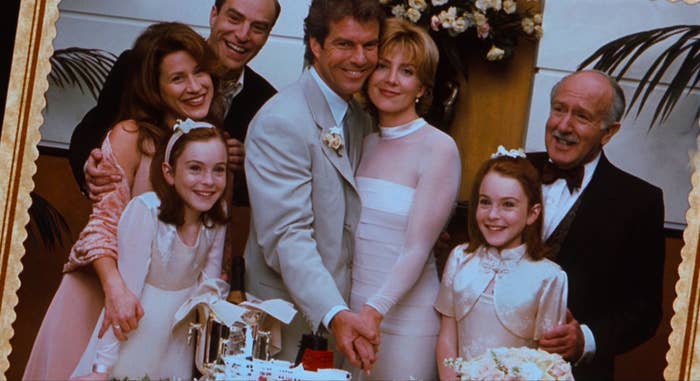 The reunion/godsend — hosted by Katie Couric and shared on Instagram — included Lindsay Lohan (Hallie/Annie), Dennis Quaid (Nick), Elaine Hendrix (Meredith), Lisa Ann Walter (Chessy), and Simon Kunz (Martin), as well as writer Charles Shyer and director (and my personal queen) Nancy Meyers.
Look at everyone!! Do you see how good they look?! AHHH!!!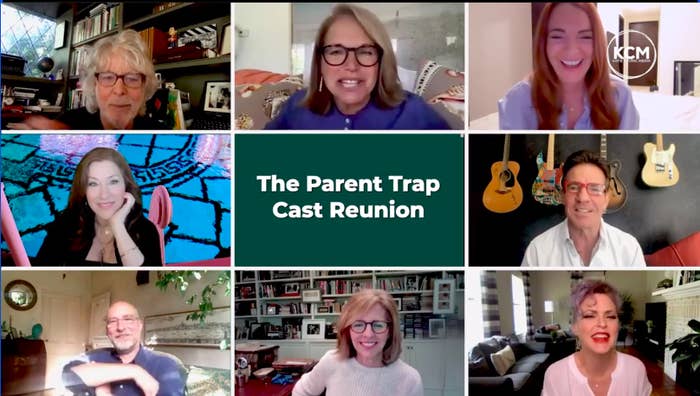 Anyway, I'm sure you're like, "Stop freaking out, lady, and tell us what they talked about!" so here are some highlights:
Of course, they shared some behind-the-scenes facts. For instance, Dennis, like basically everyone who watched this movie growing up, was also bamboozled and thought Lindsay was a twin.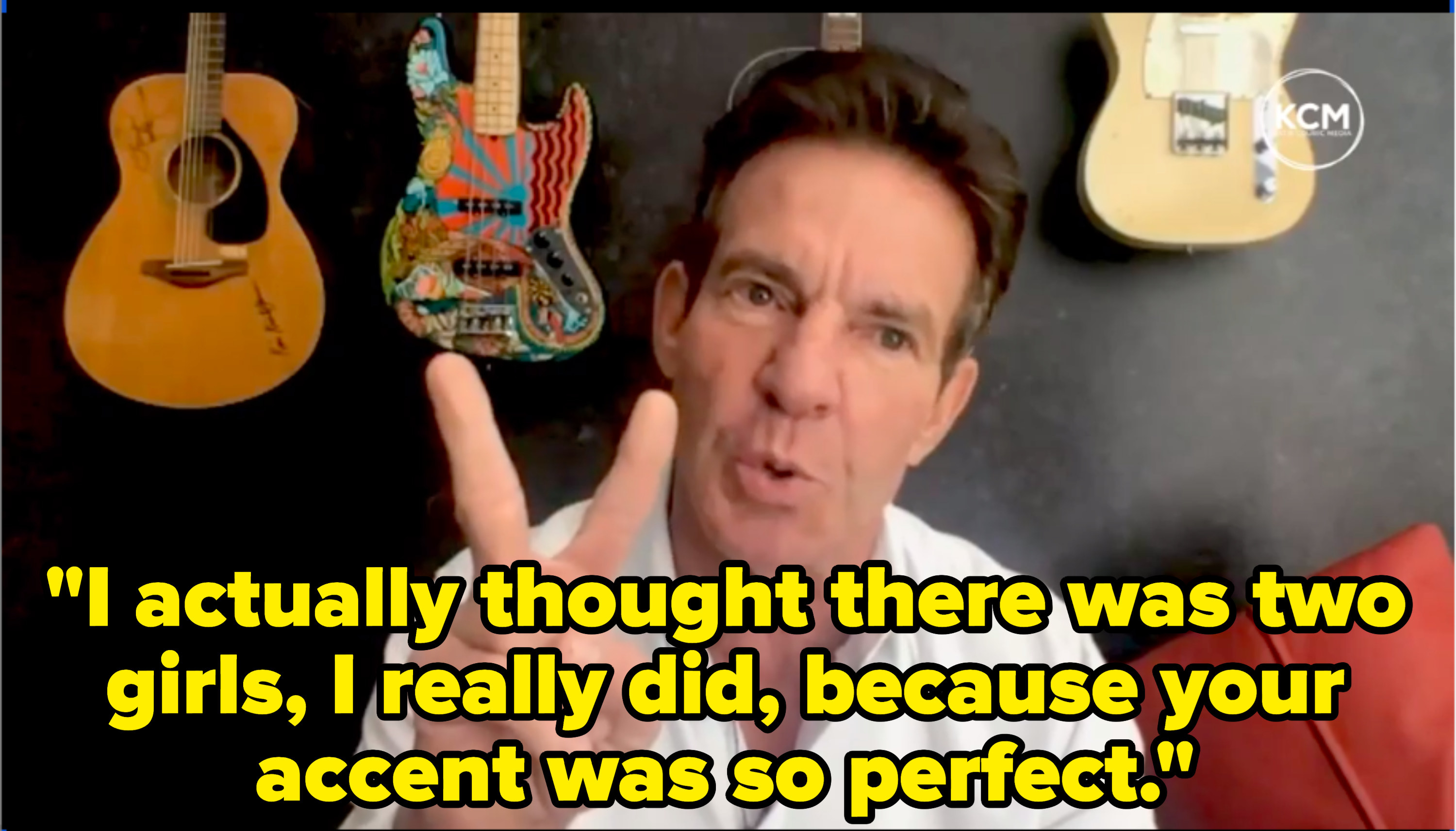 And Lindsay — who was actually 11 at the time of filming, just like her characters — revealed that the movie was her debut in the acting world, in every possible way: "It was my first movie audition, my first screen test, my first time in front of people like Nancy and Charles, and on a sound stage."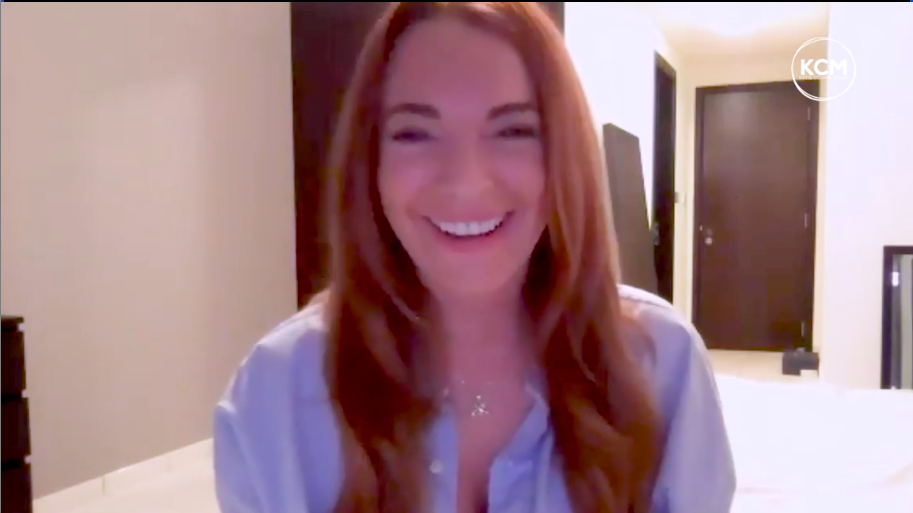 But, even though it was her first movie, she crushed the audition process right away. Writer Charles Shyer said, "We saw a lot of kids — some of 'em became movie stars, actually — but we narrowed it down to like...six girls. I think Lindsay might have been the second or third girl up."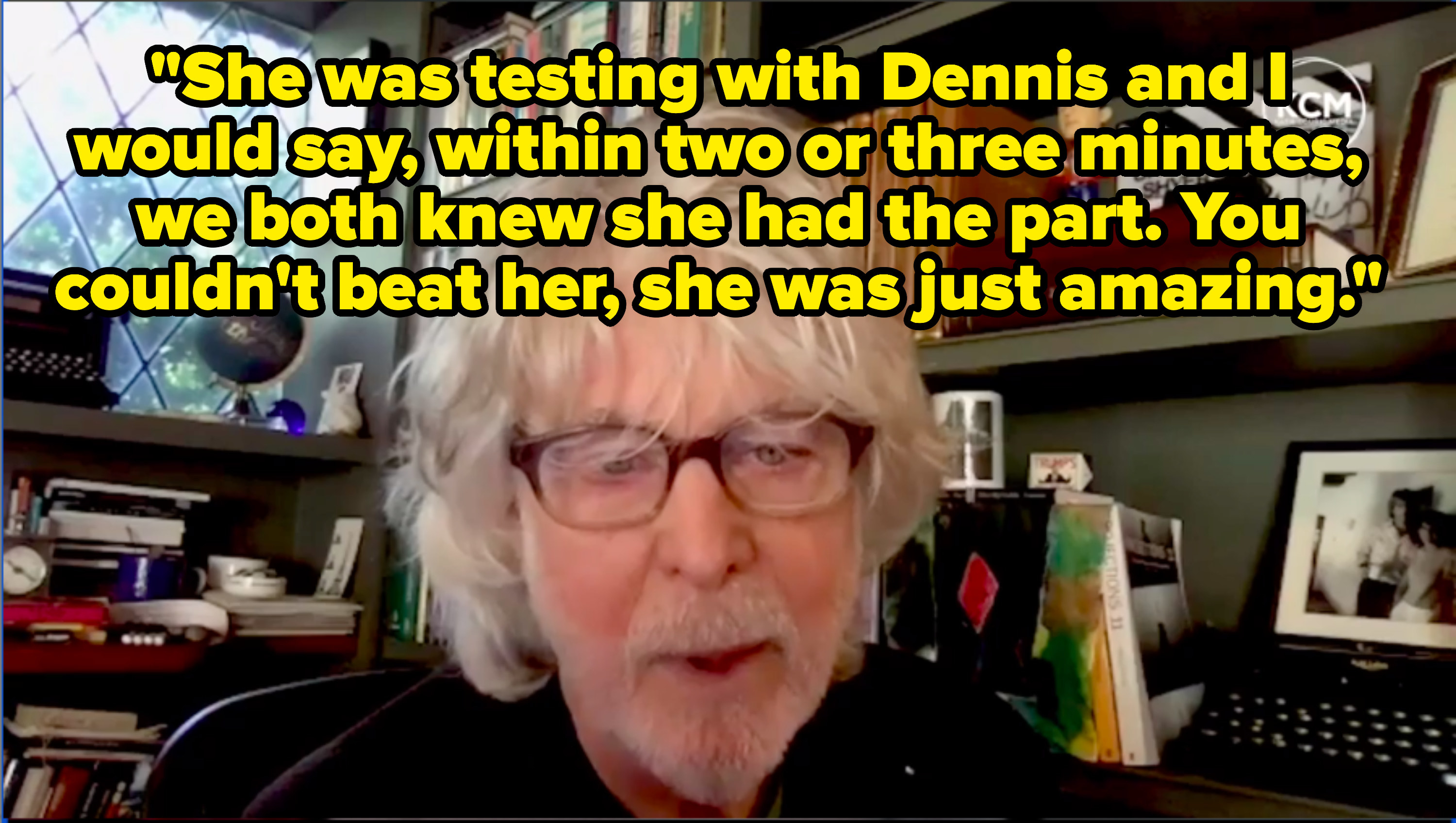 And Elaine talked about Meredith's (rightful) redemption all these years later: "At the time, yes, she was a nightmare. But, Meredith has really come around now! Like, there's a whole generation who thinks Meredith is like, #goals."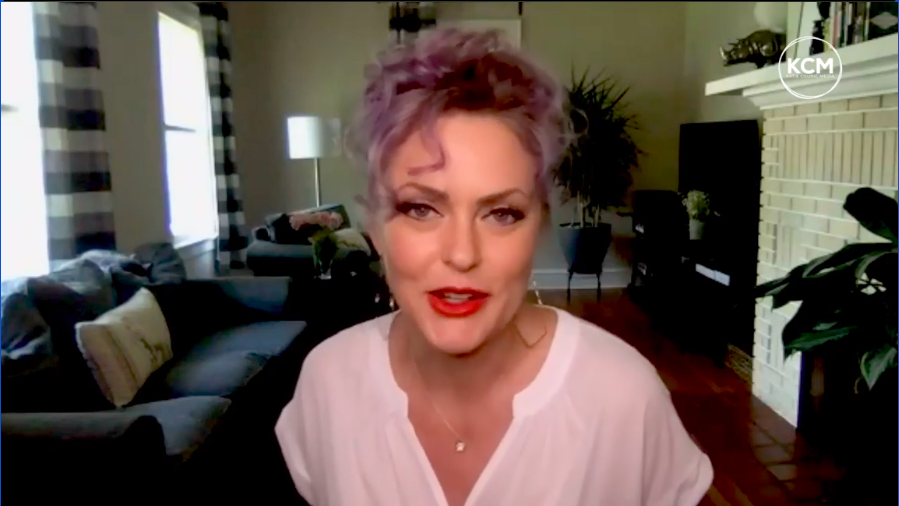 "There was this online campaign, #justiceformeredithblake, and I'm like, 'Right on, yes! Meredith is getting her due,'" she added.
Lisa Ann shared that there actually wasn't much improvisation when it came to the script: "There are scripts that you get, especially in comedy, where you go, 'Eh, I'd say it like this' or 'Hm, let me zhuzh that line,' or 'Let me try an alternate joke,' even. And it's unnecessary in Nancy and Charles's script. ... It was like it was written for me."
Simon revealed he actually auditioned for the role of the photographer in the wedding dress scene, who only had one line. But Nancy and Charles thought he'd be perfect for Martin: "They said, 'Go and have a little read and come back and have a look at Martin, shall we?'"
Speaking of that handshake, Lindsay remembers it! "I've been asked to do it, and yeah I do remember," she said, but admitted, "I do think there's a little bit where I mess it up."
She also talked about what it was like playing a twin, saying, "Once the long hair was on, it felt very different for me. And I feel like...once you put a wig on someone, you feel different. You're stepping out of your comfort zone and kind of become the other character."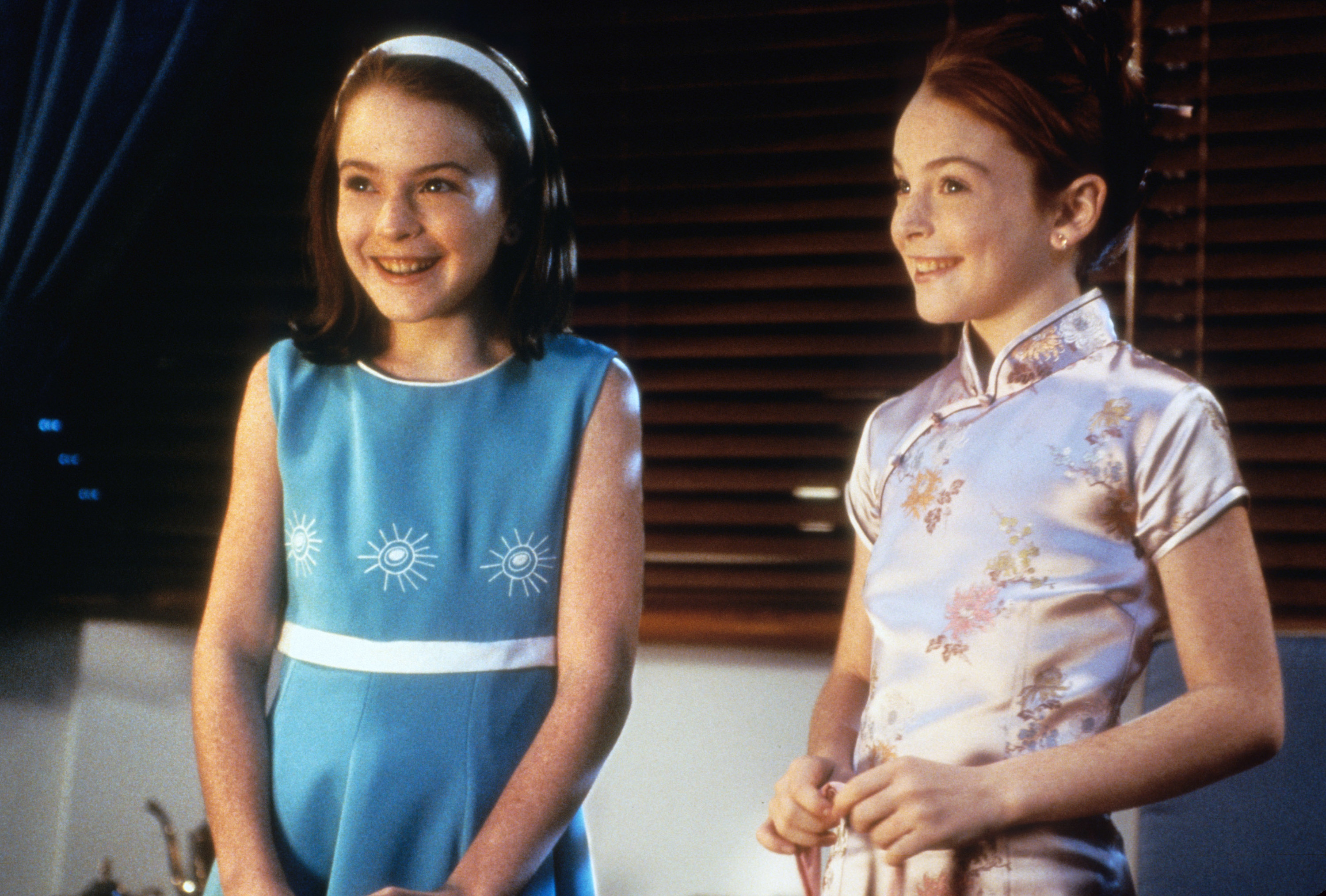 But as Nancy pointed out, some of the credit definitely goes to Lindsay's double for the film: "Erin Mackey was with us every single day of the shoot. And Erin was brilliant because if you turn just a little bit too much, you could see that it wasn't Lindsay, but it was actually, ultimately a fun experience and experiment, and it worked!"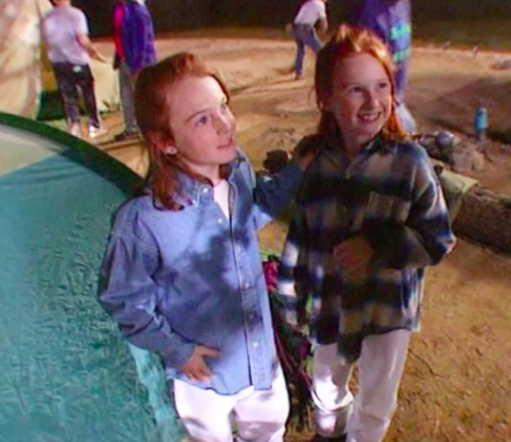 After sharing a few more secrets and talking about their favorite scenes, they re-created one! Lindsay and Dennis read lines from the car scene when "Hallie" tells her dad about camp. It's around the 8:25 mark!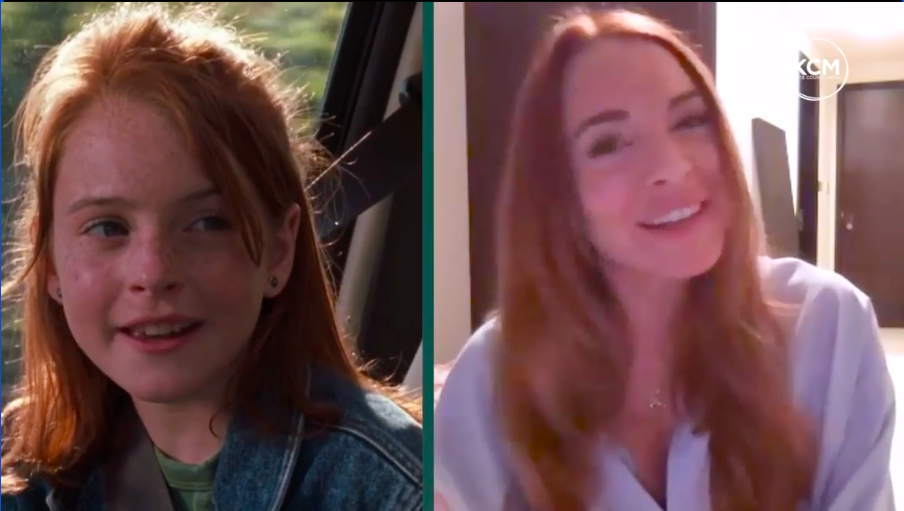 The cast also took time to remember Natasha Richardson, who sadly died in 2009 after a skiing accident.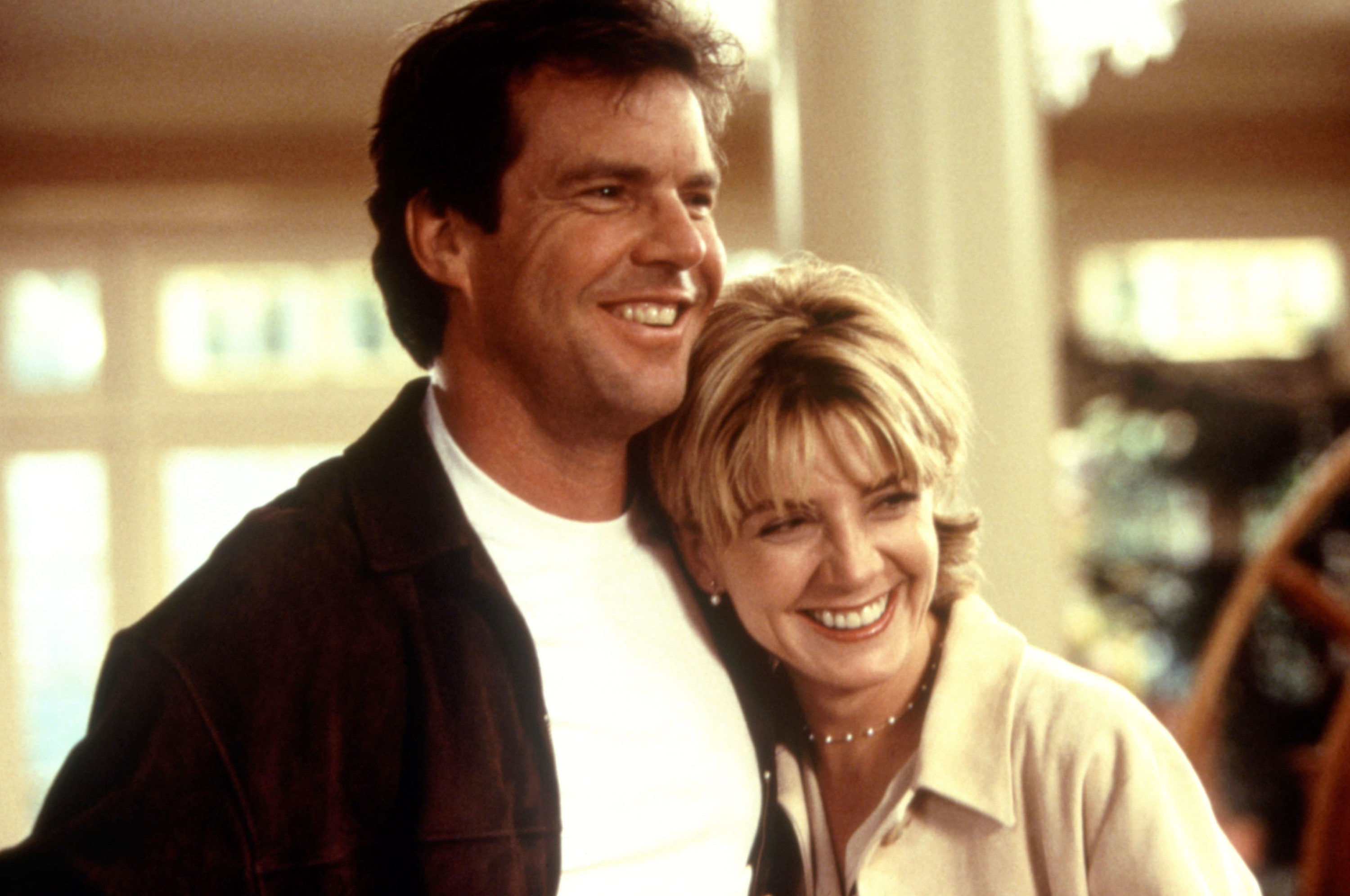 "Natasha had such elegance and grace and she was so maternal to me," Lindsay said, before Dennis added, "Somebody so giving and so glad to be there, and transmitted that joy of being able to do what we do, and it just made everything that much better."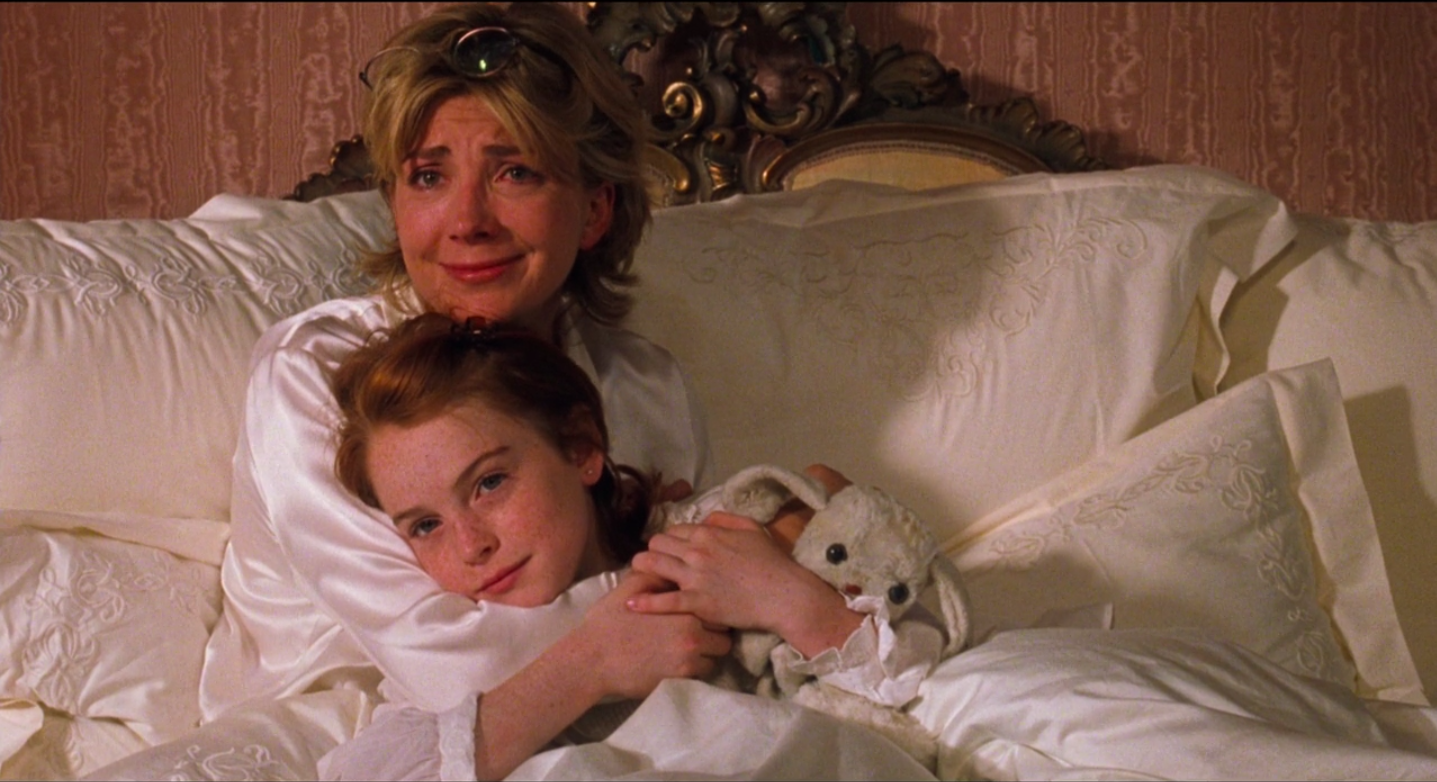 All in all, their reunion was exactly what I needed. It was so good to catch up with the Parker/James fam, and I can't wait 'til they do it again.