Why, Yes, Sophie Turner And Joe Jonas's Dog DID Wear A Suit To Their Wedding
::heart-eyes emoji::
Yesterday, Sophie Turner and Joe Jonas got married (again) in France.
After their very public wedding in Las Vegas, the couple kept their second big day under wraps and haven't posted any photos. But a few have surfaced of the wedding parties! Here we have the whole Jonas clan.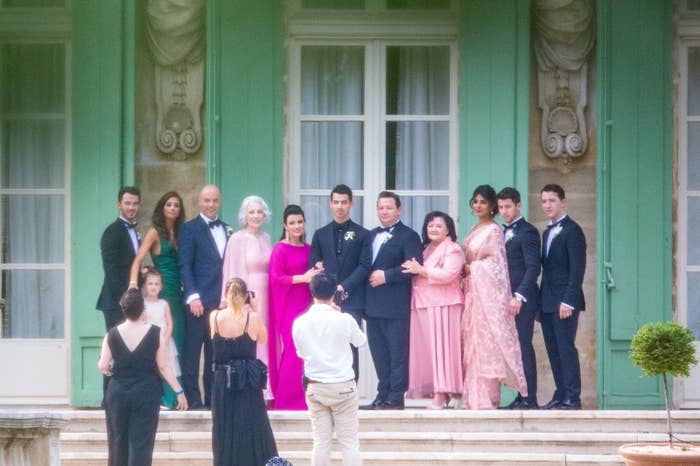 And some brotherly love between Joe and Kevin.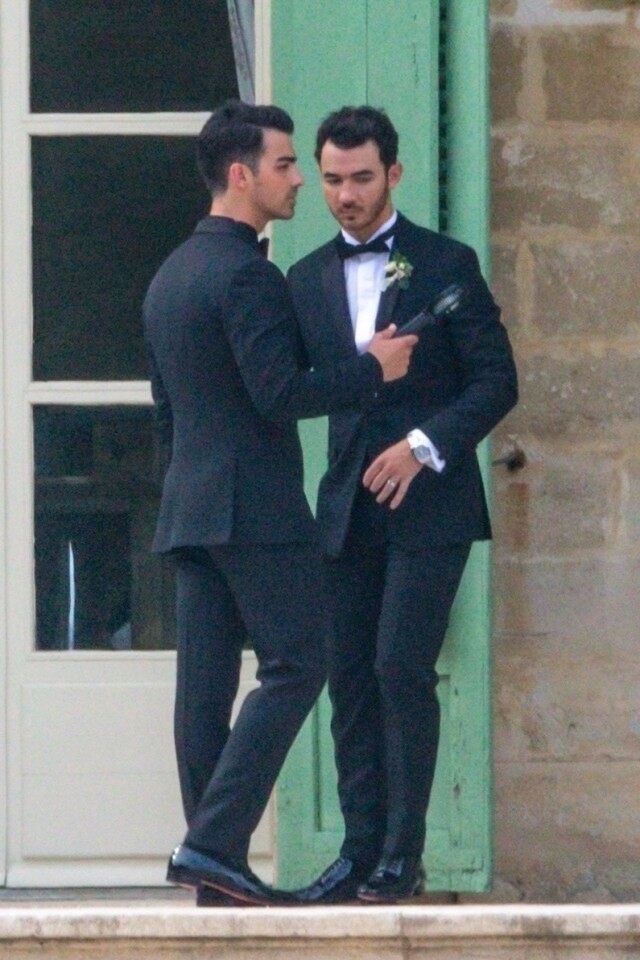 And a shot of all the groomsmen. Wait a second, is that...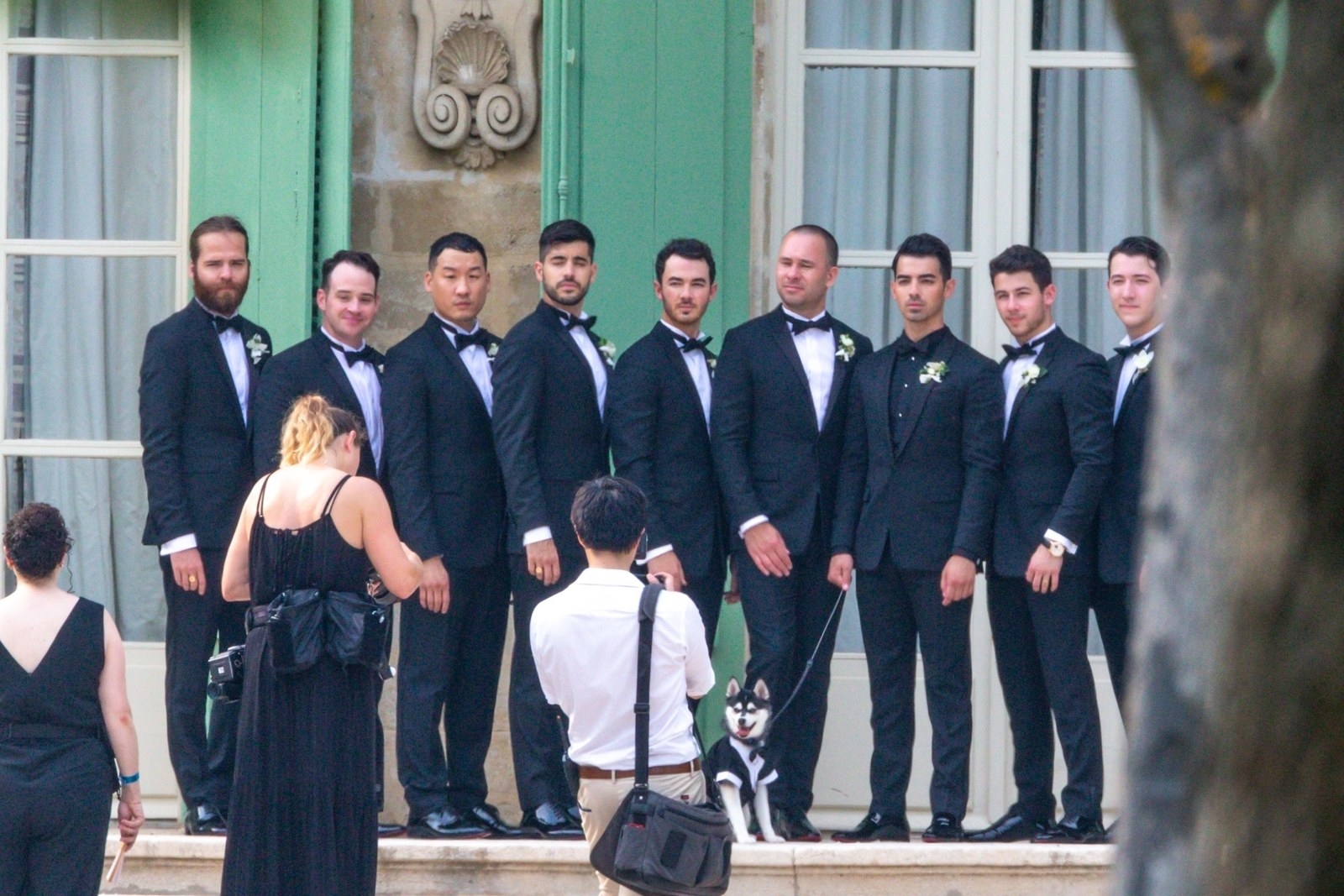 OMFG!!!!! LOOK AT THIS GROOMSMAN! HE IS IN A LITTLE SUIT!!!!!!! I. AM. DYING!!!!!!!!!!!!!!!!!!!!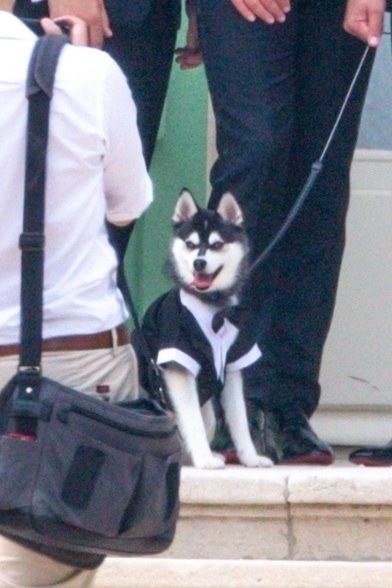 In case you didn't know, Sophie and Joe are the proud parents of two Alaskan Klee Kais, Porky and Waldo.
Now, I'm not sure if this is Porky or Waldo, or what his groomsman duties were, but whatever they were, I 100% guarantee that he crushed 'em.