Well, in a recent interview with Net-A-Porter, Sophie Turner opened up about her nuptials and her feelings on her big day being broadcast to the world.
She said, "I don't know if I feel like a wife yet. I don't know how I feel. I mean, I feel good, obviously. But it happened so recently that I'm just kind of floating at the moment."
"But it's tricky when people livestream it," she continued. "It would have been better if no one had known, but I actually think it was funny."
Sophie added that she wouldn't have kept the secret forever, though, saying, "I think at some point I would have had to stop saying 'fiancé,' but yes, I would have kept it a secret. Marriage is a private thing between two people and I think that's how it should always be."
As for Joe's thoughts on the matter, the JoBro shared his feelings on Capital Breakfast with Roman Kemp. He joked, "Yeah, he ruined it. I love Diplo. But he loves his 'gram more than a 13-year-old. He posts every five seconds. He literally live-streamed with dog face filters."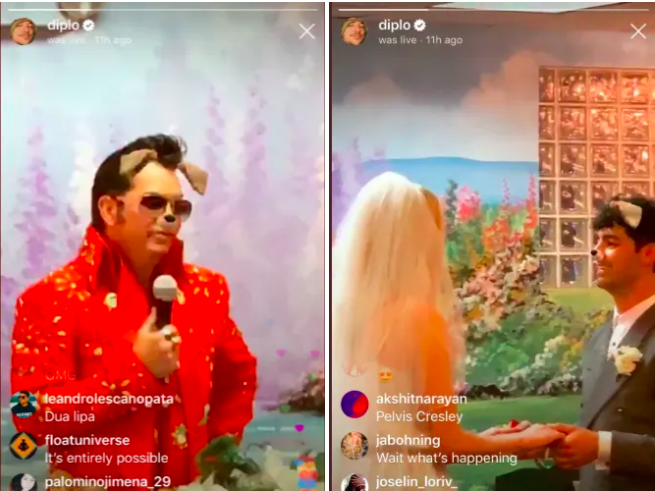 After seeing Joe's interview, Diplo posted a photo on Instagram with the caption, "The only thing that 'ruined' the wedding was your fit."
But it was all in good fun and Joe, frankly, had the best response.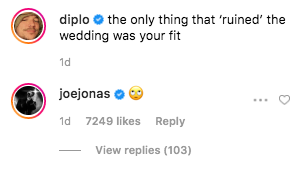 Well, I, for one, am glad the secret's out. And if Diplo's invited to their French ceremony later this year, might I recommend locking his phone away!