I Can't Get Over How Cute Jenna Fischer Is Freaking Out That Her Bowl Was On "Will And Grace"
The Halperts shop at Crate and Barrel.
Any fan of The Office will tell you that Jenna Fischer is ADORABLE, with many examples to prove it.
The actress noticed that she owns the same dishes as the characters on Will and Grace and "geeked out" about the discovery on Twitter.
Eric McCormack, who plays Will on the show, saw Jenna's tweet and the two had an adorable exchange.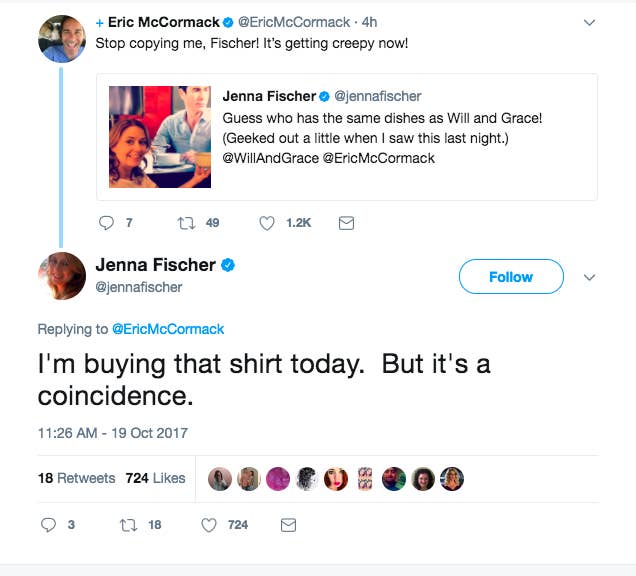 FWIW, the bowl, which is part of a 6-piece set, can be found at Crate and Barrel for $3.99
Oh, and in case you were wondering what she meant by "sharing a dog with Rihanna", this week, Jenna worked with Lucy, the dog featured in the "Bitch Better Have My Money" music video.
First, Rihanna and now, Will and Grace? She's had quite the week!