Last December, on his show Watch What Happens Live, Andy Cohen announced that he was expecting his first child via surrogate.
He told fans, "I want you to be the first to know that after many years of careful deliberation, a fair amount of prayers and the benefit of science, if all goes according to plan, in about six weeks time, I am going to become a father, thanks to a wonderful surrogate who is carrying my future."
A few weeks later, he had a star-studded baby shower, with every Real Housewife star in attendance. Plus, John Mayer.
Last night, the 50-year-old host revealed that baby had finally arrived! World, meet Benjamin Allen Cohen.
Here's what Andy wrote in his touching Instagram post:
WOW! This is my son,
Benjamin Allen Cohen. He is
9 lbs 2 ounces !!
20 inches !! Born at 6:35 pm, PT
He is named after my grandfather Ben Allen. I'm in love. And speechless. And eternally grateful to an incredible surrogate. And I'm a dad. Wow. ♥️🌈
A ton of celebs wished him congratulations on his new bundle of joy...
...including this sweet message from his BFF John Mayer.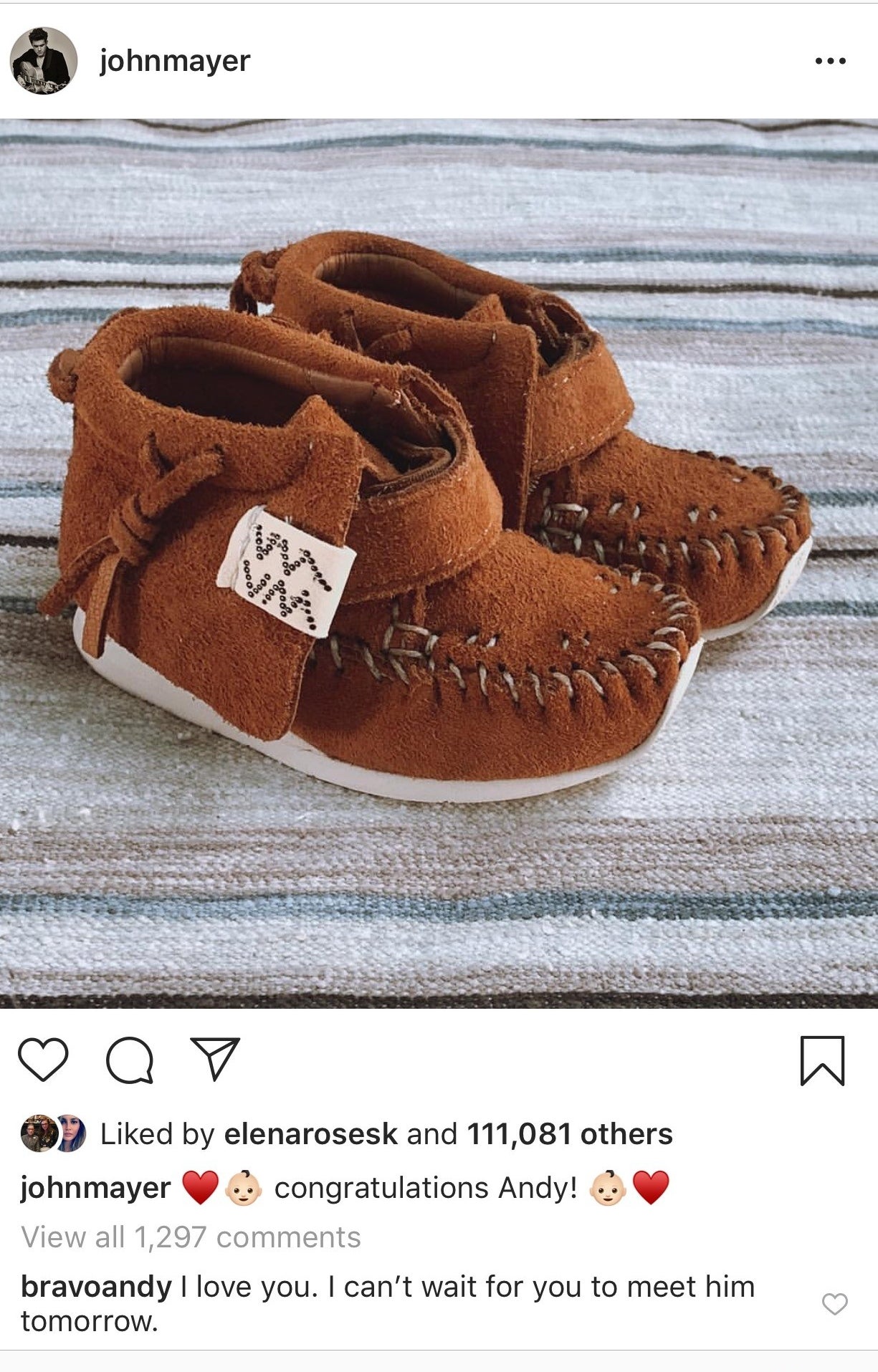 Congratulations, Andy!