So you might have heard that Serena Williams, arguably the greatest tennis player in history*, is pregnant with her first child with fiancé Alexis Ohanian.
Serena announced the news in a now-deleted Snapchat that she captioned "20 weeks."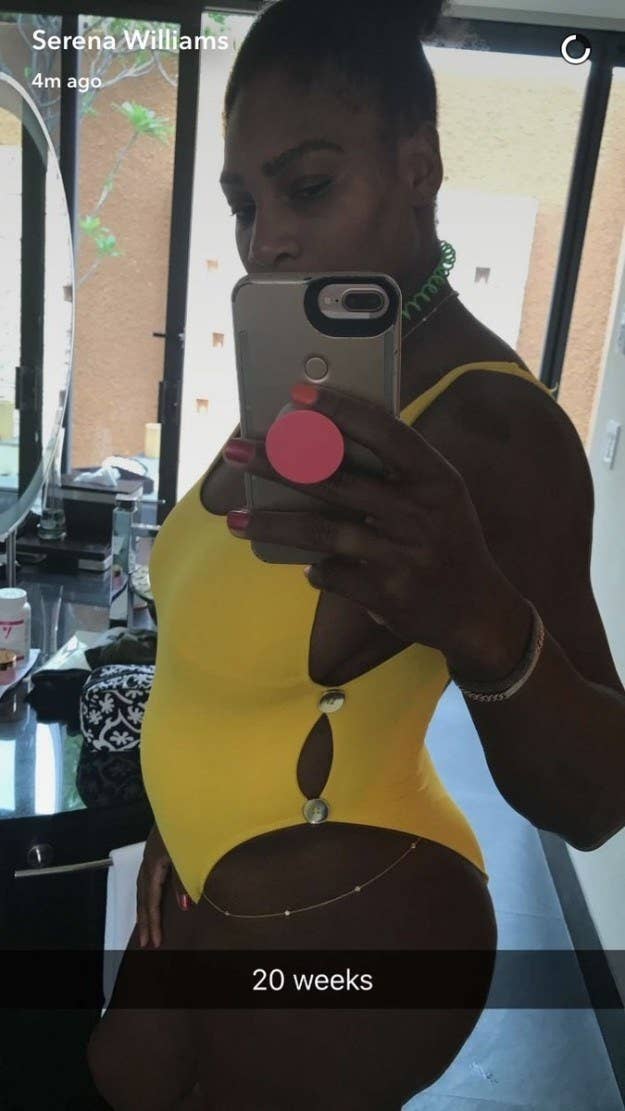 And the news spread like cray. Everyone was thrilled for her.
But in a recent interview with Gayle King at the TED Talks Conference, Serena revealed that the Snapchat was actually an accident:
I was on vacation, taking time for myself, and I have this thing where I've been checking my status and taking a picture every week. I've been just saving it, but you know how social media is — you press the wrong button and…My phone doesn't ring that much, and thirty minutes later, I'd missed four calls. So I picked it up and realized, "Oh no."
Serena also mentioned that she would have announced the news anyway in "five or six days."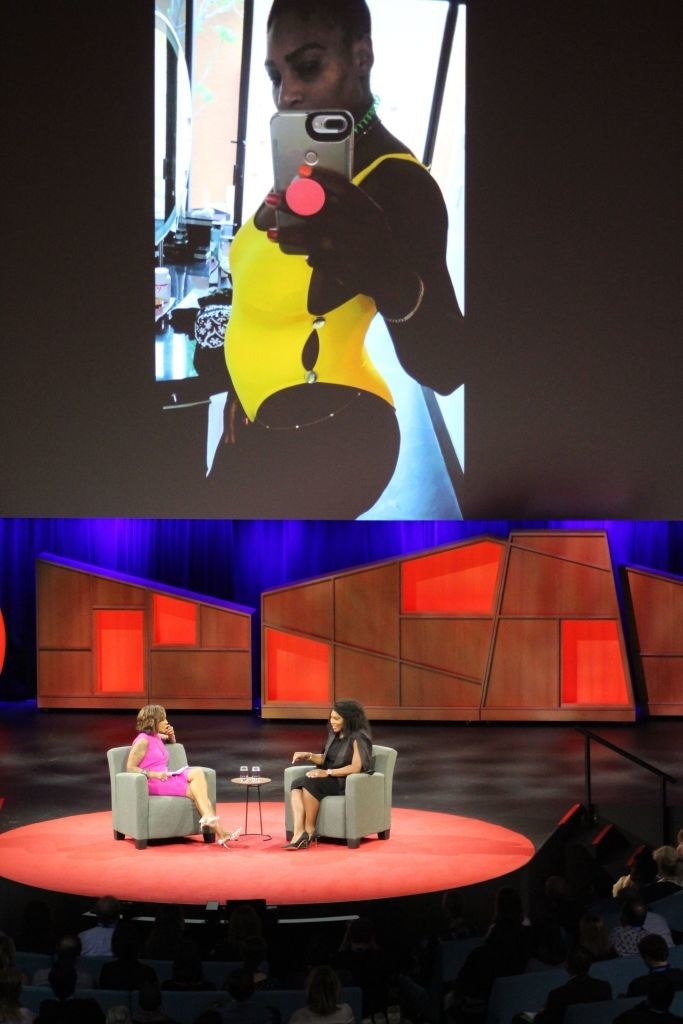 And in case you thought Serena would slow down after having her baby, you're fucking tripping. She told Gayle that her "story isn't over":
I'm really inspired by my sister, who's a year older than me. If she's still playing, then I know I can play. This is just a new part of my life. My baby is going to be in the stands, hopefully cheering for me and not crying too much.
Btw, Serena found out she was pregnant two weeks before the Australian Open and WON the whole freakin' tournament.
HOW?!?!?!
Serena. Is. Boss.