Here's What Happened When Priyanka Chopra Visited "Jimmy Kimmel Live"
The actress spoke to Kimmel about Quantico, Indians, and her childhood crush.
Indian actress Priyanka Chopra visited Jimmy Kimmel Live to talk about Quantico, the ABC drama that piloted this past Sunday, and on which she plays the lead.
Apart from talking about the show, Kimmel and Chopra discussed her childhood, and the real reason she moved to the United States when she was 12.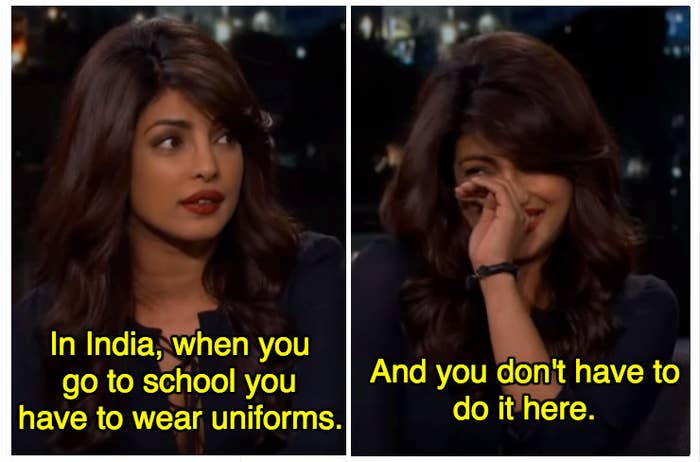 The actress also waxed eloquent on some of the common misconceptions people have about Indians.
She then proceeded to drop a real shocker, confessing her childhood crush in front of everyone.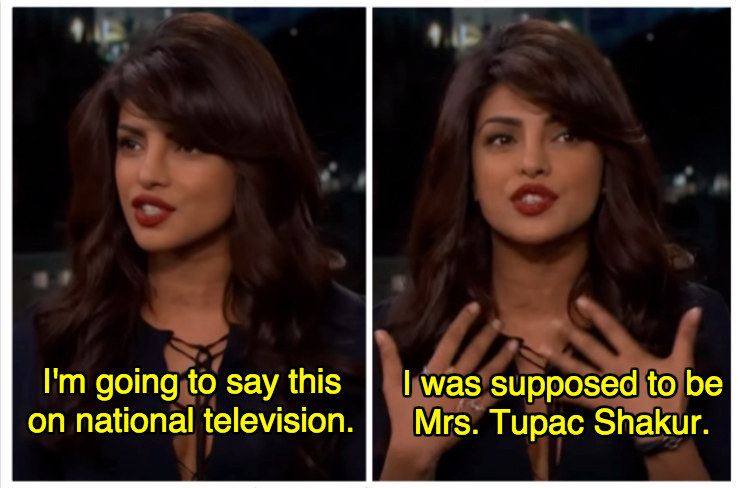 And then... this happened.
Chopra also read out some "mean tweets", a Jimmy Kimmel tradition of sorts, which we're already dying to see.
And finally, she had a message for everyone who thinks they might have figured out Quantico after the first episode.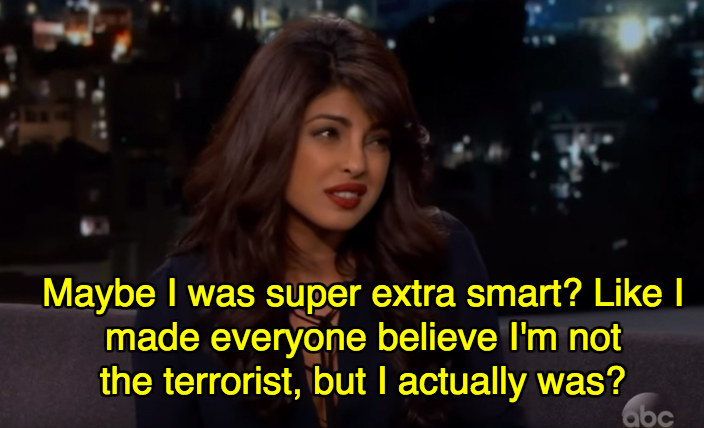 Follow BuzzFeed India on Facebook: