This Is What "Bake Off" Looks Like Around The World
The Great British Bake Off has become an international phenomenon, and many countries now have their own versions. So let's compare and contrast them.
1. Ver Firina – Turkey This is incredible. At the start of the episode I watched, the contestants dance. At the start of the show. They dance. Some bakers only move their arms a little bit, but this guy above, well, he gets well into it.
The show looks and feels completely different from the British version of Bake Off. There are constant arguments between the contestants, and the production is pretty basic. In one episode, for some reason, they make a burger as well as cakes. And it's set in a studio, not a tent in a fancy garden.
But quite honestly, who cares? A man dances like this. There is nothing else we need. The British should add this in asap.
2. Le Meilleur Pâtissier – France
The French version of Bake Off is more than two hours long each week. TWO HOURS. There's also a challenge, Cecile Dehesdin from BuzzFeed France tells me, in which the contestants have to bake an old-time recipe nobody has heard of, and to make it harder, the judges exclude key instructions. Christ.
There's also a round where they bring in an additional expert to taste the contestants' bakes and provide feedback. There's so much baking in this show it makes you feel that everyone in it should have a lie down afterwards, FFS.
Overall, the show is pretty faithful to the UK version, and it's popular, too. Plus there's a camera inside the oven that shows the bakes rising or falling apart, which is awesome. Their version of "On your marks, get set, bake"? "À vos marques, prêts, patissez."
3. Heel Holland Bakt – The Netherlands

The Dutch version feels cheaper, with a smaller tent. There's also a lot of focus on the baking, with commentary on how "the tent is being filled with beautiful scents and smells" rather than any equivalent of Nadiya's WTF facial expressions.
That being said, many elements of the show are the same. There is even a judge with Paul Hollywood sex eyes. In one Showstopper challenge, the contestants have to bake an Abraham or Sarah cake (Abraham and Sarah cakes are religious-themed cakes shaped like a man or woman that the Dutch bake to celebrate their 50th birthdays), and there is debate over how big to make the boobs of the Sarah cake. A judge adds: "You are kneading little breasts." Bake Off's sexual references are not just a British thing at all.
The only thing that doesn't work is when someone decides to make a Minion cake in one of the challenges. A MINION CAKE. Paul and Mary wouldn't stand for any of this shit, would they? On your marks, get set, bake: "Klaar? Bakken maar!"
4. The Great Australian Bake Off – Australia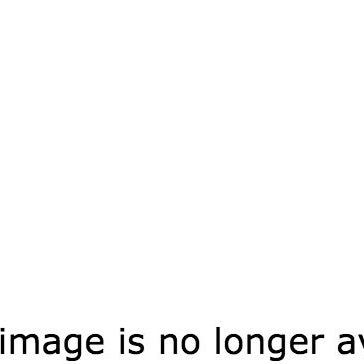 This show feels so un-Bake Off. There's a Rihanna song playing in the background, viewer tweets appear on the screen, sound effects you would hear in Hell's Kitchen are added for drama, and the floor looks like AstroTurf! The Mary, Kerry Vincent, is less the grandmother you wanted and more the teacher you feared, walking round the tent accompanied to the theme tune from Jaws. "I am too old to waste calories on a lacklustre bake," she warns, before criticising the state of someone's kitchen.
Mat Whitehead from BuzzFeed Australia agrees that the show, which was axed by Channel 9, didn't work. "I think most of the reason why it didn't work (no one watched it) was because they really tried to emulate our version of Masterchef. Plus in a lot of the promos they actually had Kerry saying, 'I am the Simon Cowell of cake' which...is just awful. You don't need judges to be playing up clichés in a show about cake."
Now it's now coming back on a completely different channel, with different judges and hosts. Good on them.
5. Bake Off Brasil – Mão na Massa – Brazil

Everything is so much bigger in Bake Off Brasil. I mean, take a look at the size of the tent. It's literally an aircraft hanger. It's so huuuuuuge. The challenges and the music are the same (they keep replaying the same riff over and over), but a big change are the judges. Their Mary is Carolina Fiorentino, a confectionary expert less than half of Mary's age. Their Paul, businessman Fabrizio Fasano Jr, runs a series of hotels and restaurants, and he's almost always accompanied by his own jazzy piano riff of doom.
The show has not been much of a hit, however. Clarissa Passos at BuzzFeed Brazil telss me that it's shown on Saturday nights in a graveyard slot and that everyone is talking about Masterchef instead. "On your marks, get set, bake": "Mão na massa!""
6. Das große Backen (The Great Baking) – Germany
The German version of Bake Off feels more commercial than the BBC's, but it's nowhere near as dramatic and sensationalist as the Australian version. The winning contestant gets a book deal from their baking (in the British version the baker receives some flowers and a hug), and on the fridge of each contestant there are pictures of their loved ones. Oh, and occasionally some German house and techno music is played for good measure to speed things up.
Dani Beck from BuzzFeed Germany says that the show lacks the humour and fun of the British version. Berlin journalist Ines Heiny says that "with all due respect, some of the bakers seriously lacked skills, like never having made puff pastry before. That, combined with the high standards expected from the judges, ended up being somewhat of a disaster." In one episode, someone made a cake of raw mincemeat and gherkins. Oh lordy. "On your marks, get set, bake": "Auf die Plätzchen, fertig, backt!"
7. The Great Irish Bake Off – Ireland
This show feels very much like British Bake Off, just with Irish accents and two challenges instead of three each week. Oh, and it seems to be set in a garden centre – there are ferns in nearly every single shot. And there's no Mel and Sue – the presenter of the show was once a contestant on Big Brother, which is something. And the aprons are a fucking rainbow of wonder. R-A-I-N-B-O-W-S.
The judges are very much like Mary and Paul. One of them IS a Paul (Kelly), and the Mary, Biddy White Lennon, is endearing, but she's soon to be replaced by food writer Lily Higgins. Bar all of that, it's identical. And quite addictive.
So which is the best of the lot? Turkey's. At the end of the series, everybody dances, including the judges.
Bonus fact: There's even the dodgily titled De MeesterBakker (The Master Baker) in Belgium, but it only ran for one series, which is a shame.