Jon Stewart has made another surprise appearance on Stephen Colbert's Late Show, with a 10-minute segment laying into Fox News and Donald Trump.
Colbert gave Stewart his desk to talk about the US election and the Republican convention.
It wasn't long before he criticised conservatives who alleged that Barack Obama was inexperienced and narcissistic and are now embracing Donald Trump.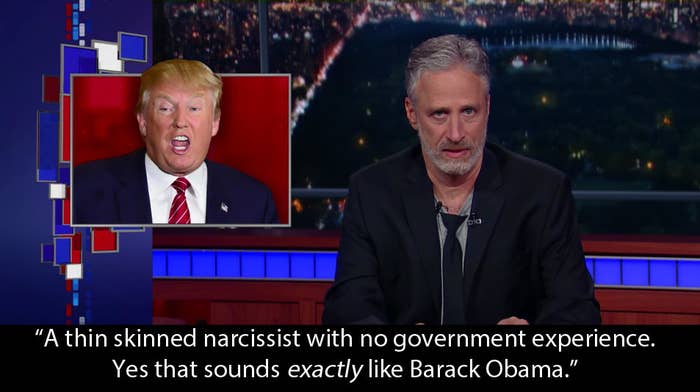 He then laid into Fox News presenter Sean Hannity for praising Trump's qualities.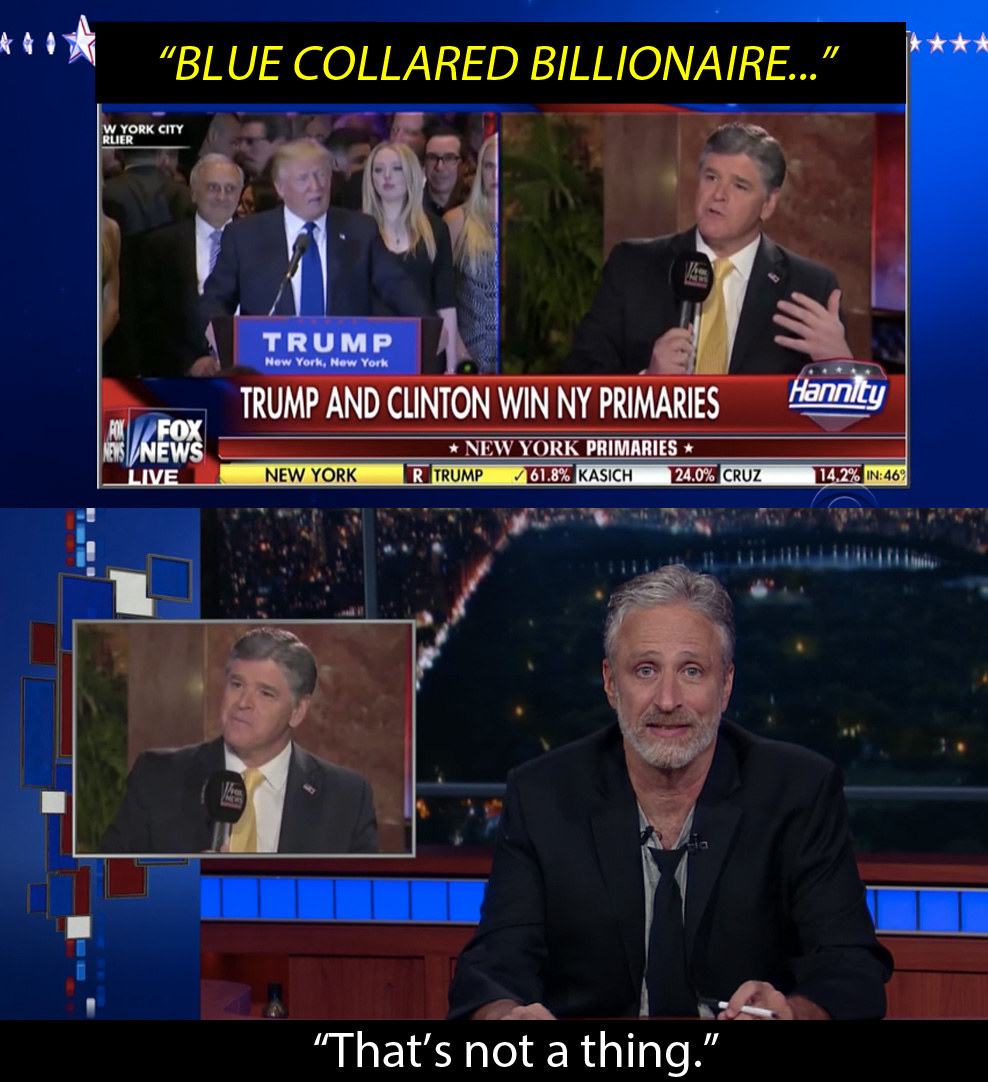 He ended his segment with an almighty rant against people who say "they want their country back" that was picked up by viewers and shared widely online.
Here is what he said at the end of his monologue.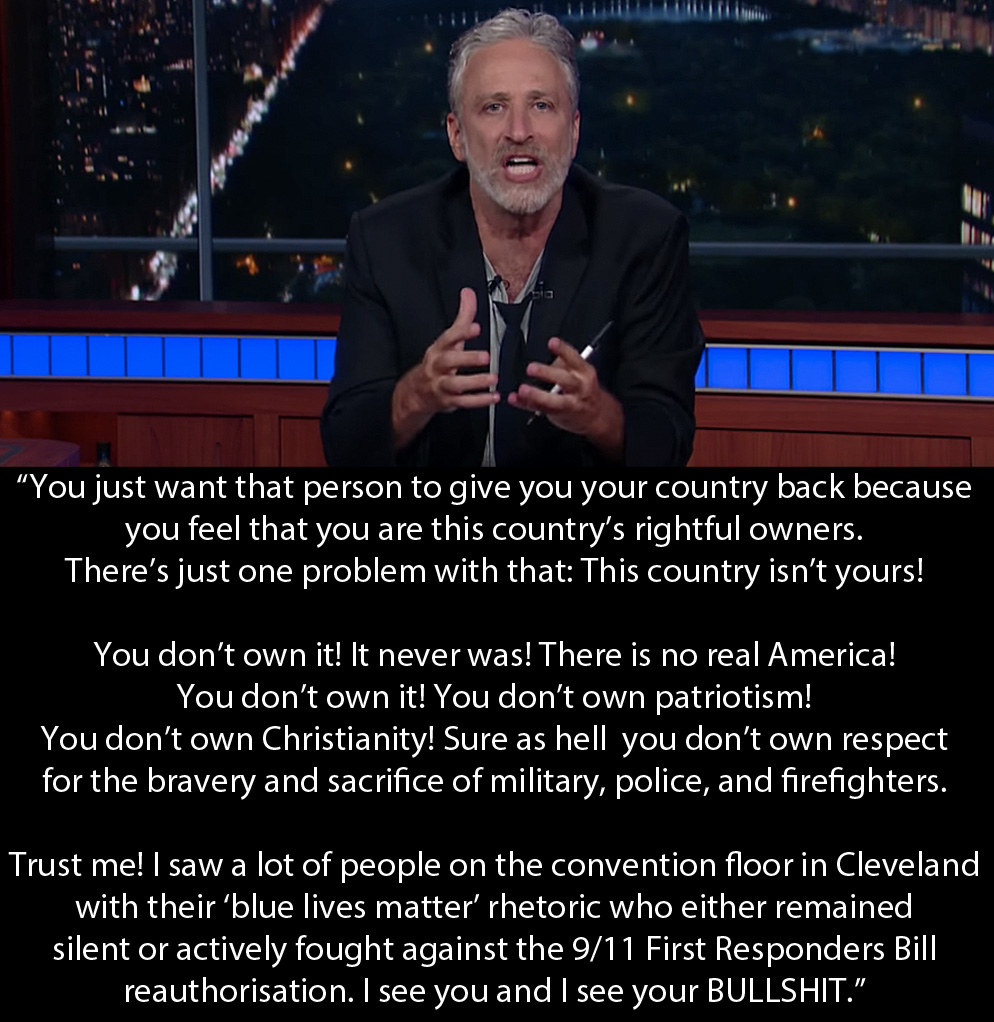 It's left fans of Stewart wanting more.