Tom Daley and Daniel Goodfellow both got bronze in the Olympic 10m synchronised platform in Rio.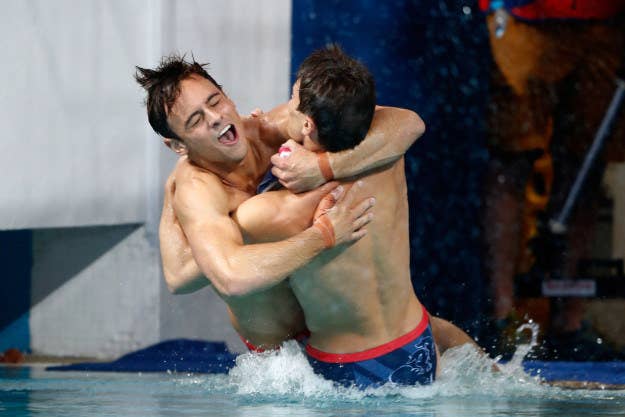 The problem is, if you look at some of the papers, you could mistakenly believe that Daley was the first person to win a bronze medal in synchronised diving by himself.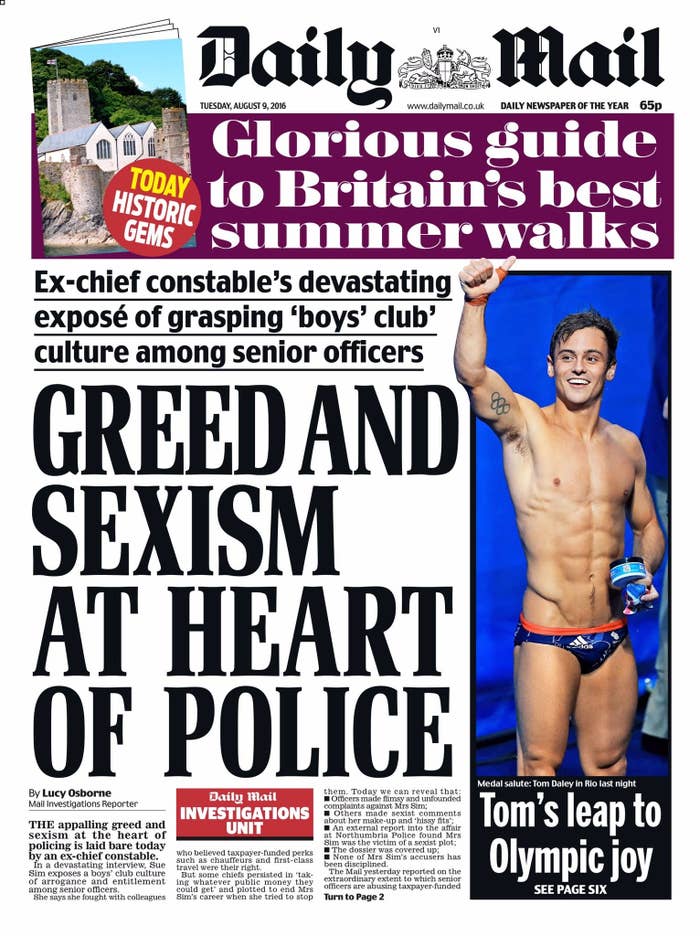 Same with the Daily Telegraph.
And the back of the Daily Express.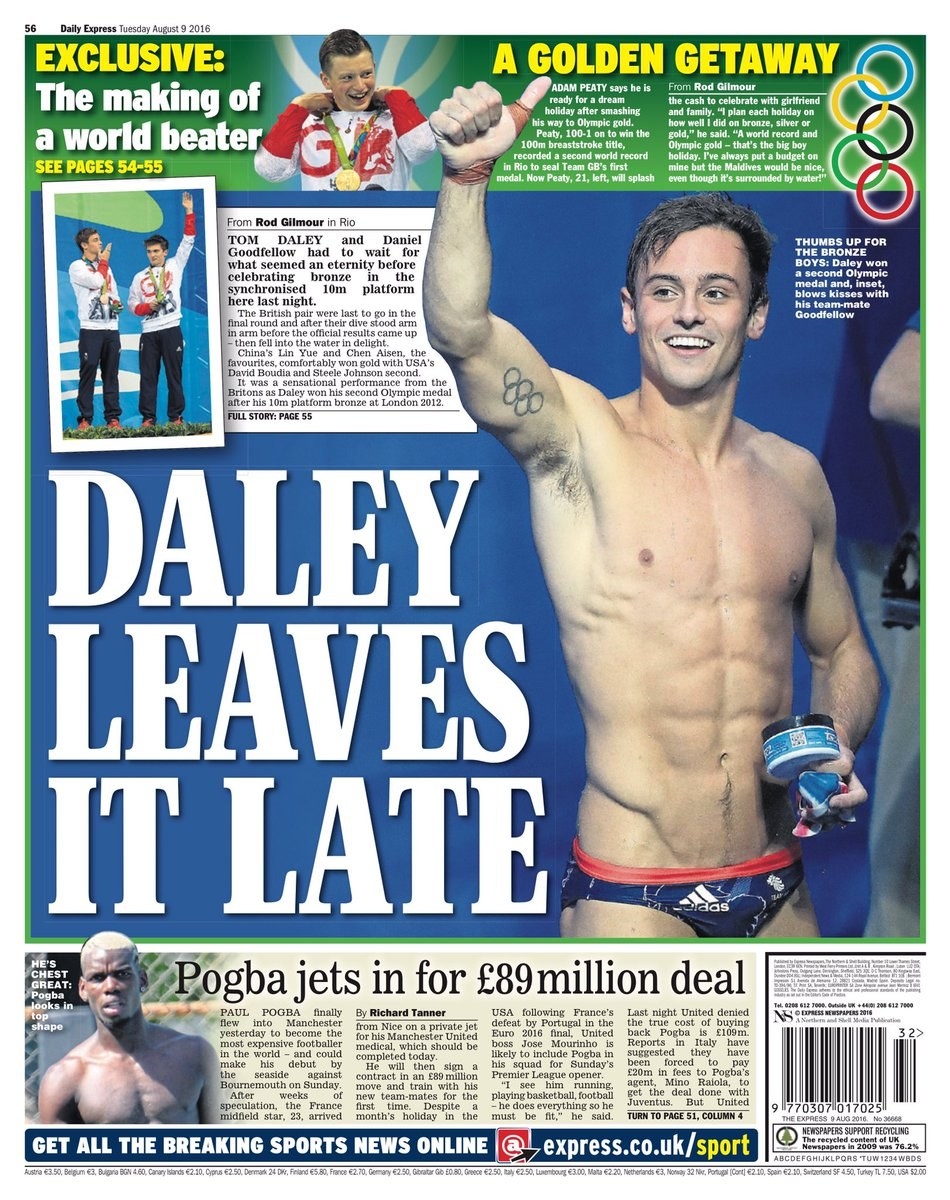 Goodfellow wasn't cropped out of the original image the newspapers printed. This just happened to be the photo they all chose to lead with.
The Daily Telegraph's front page even surprised Goodfellow's mum, Sharon, on Twitter.
Speaking on ITV's This Morning Sharon Goodfellow said: "I only know because the photographer that's always at Daniel's competitions tweeted back to the paper saying 'what's going on, it takes two to do synchronised diving', but I did send a little tweet … Daniel doesn't mind, he's quite happy to stay in the background."
In The Times, they showed a picture of the Daley and Goodfellow but in the headline only refer to Goodfellow as a "synchronised partner".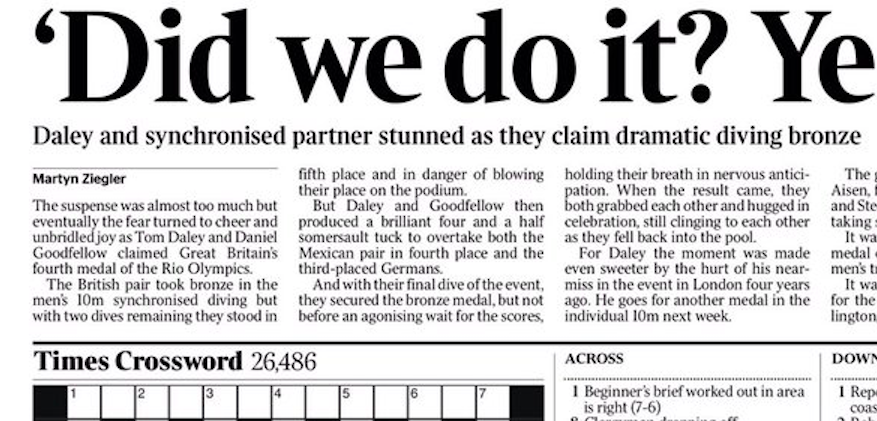 Quite a few people noticed.
Congratulations, Tom Daley and The Other One!