FIRST PLACE – China's Chen Aisen and Lin Yue.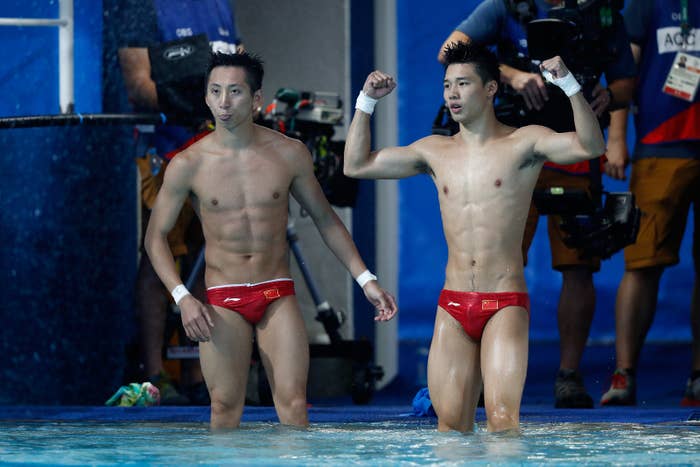 SECOND – the USA's David Boudia and Steele Johnson.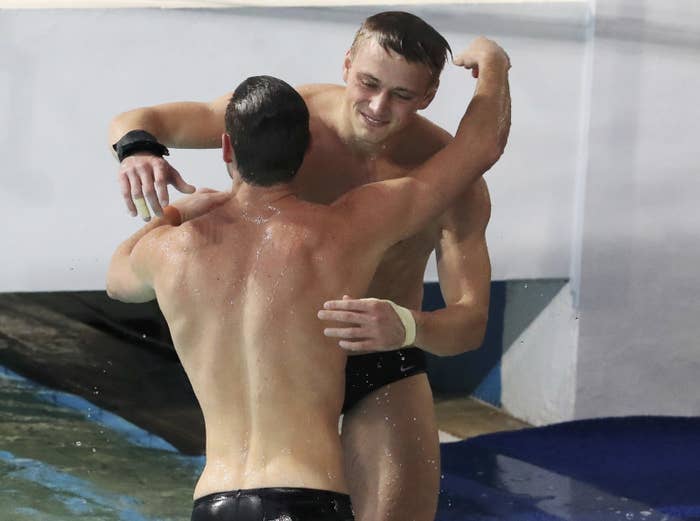 THIRD PLACE – Britain's Tom Daley and Daniel Goodfellow.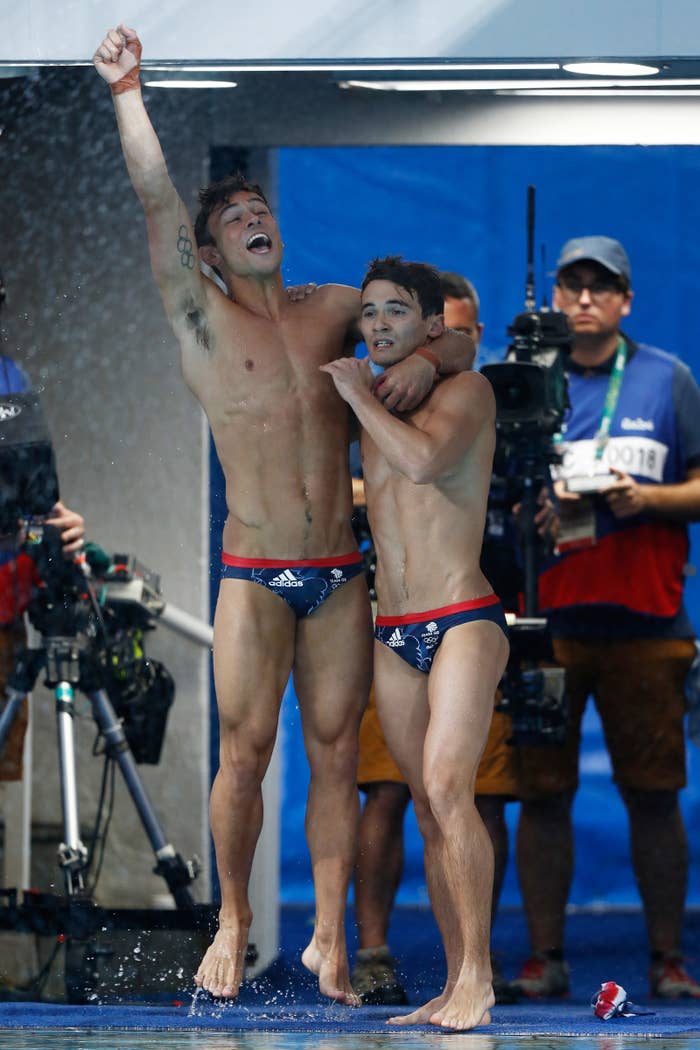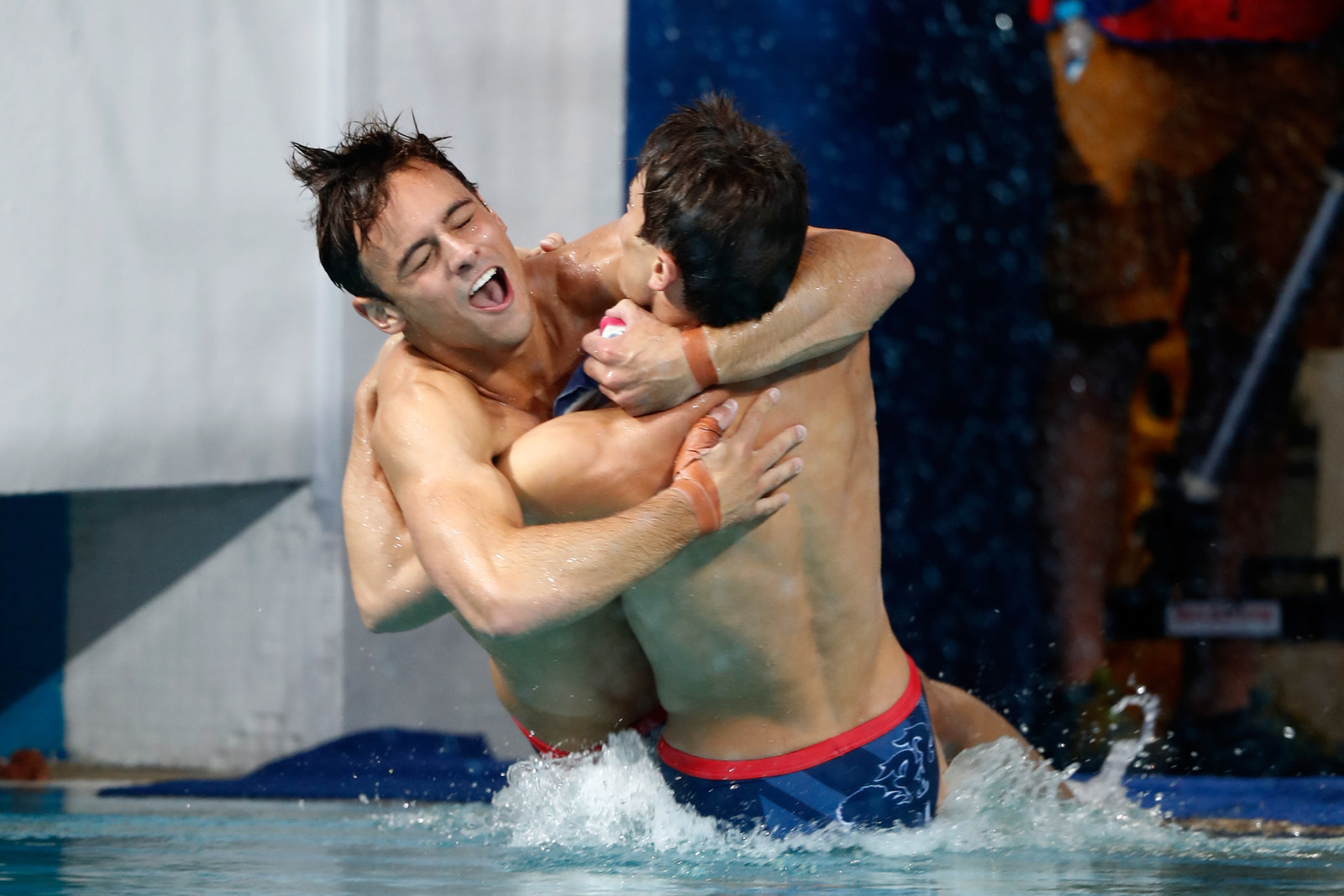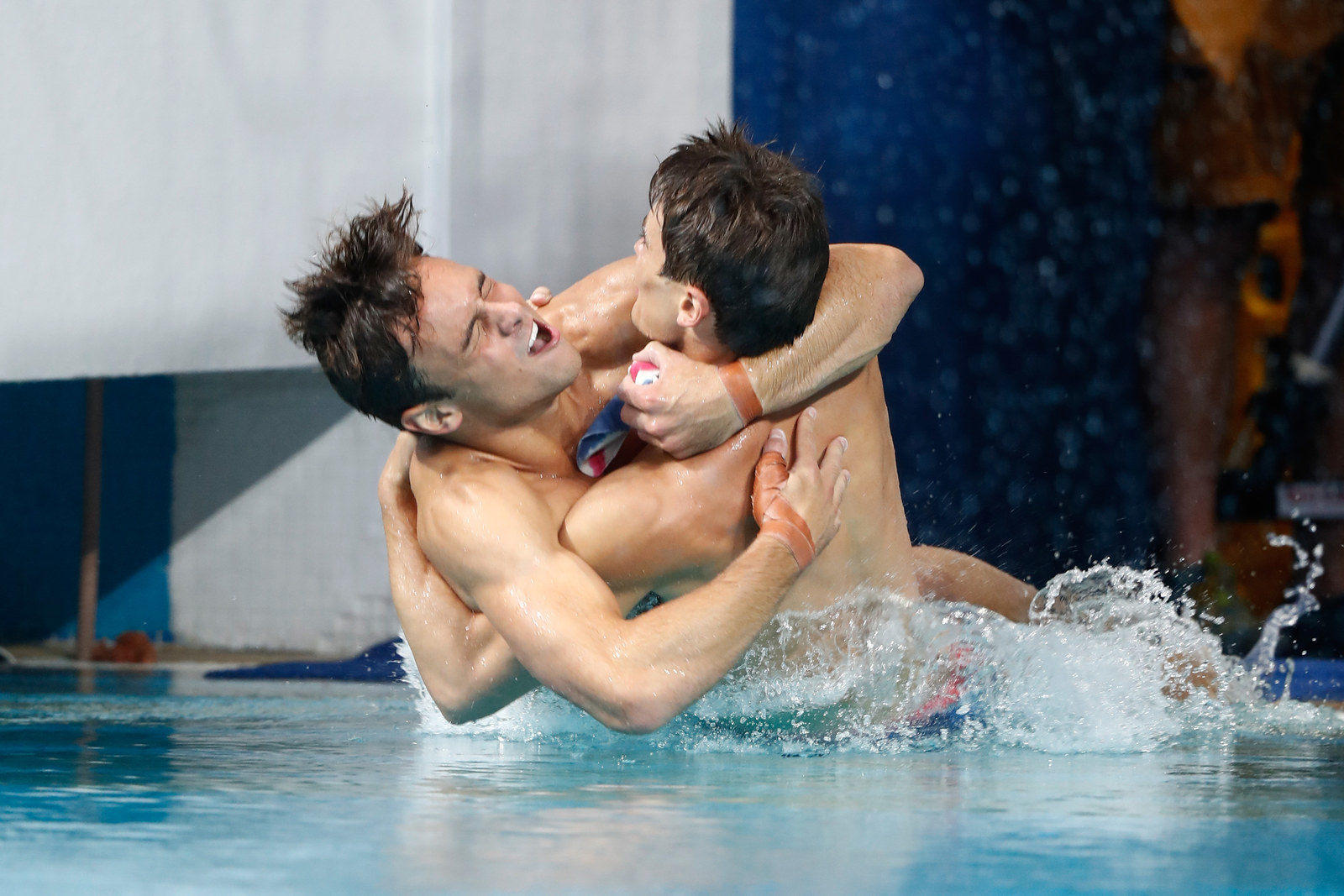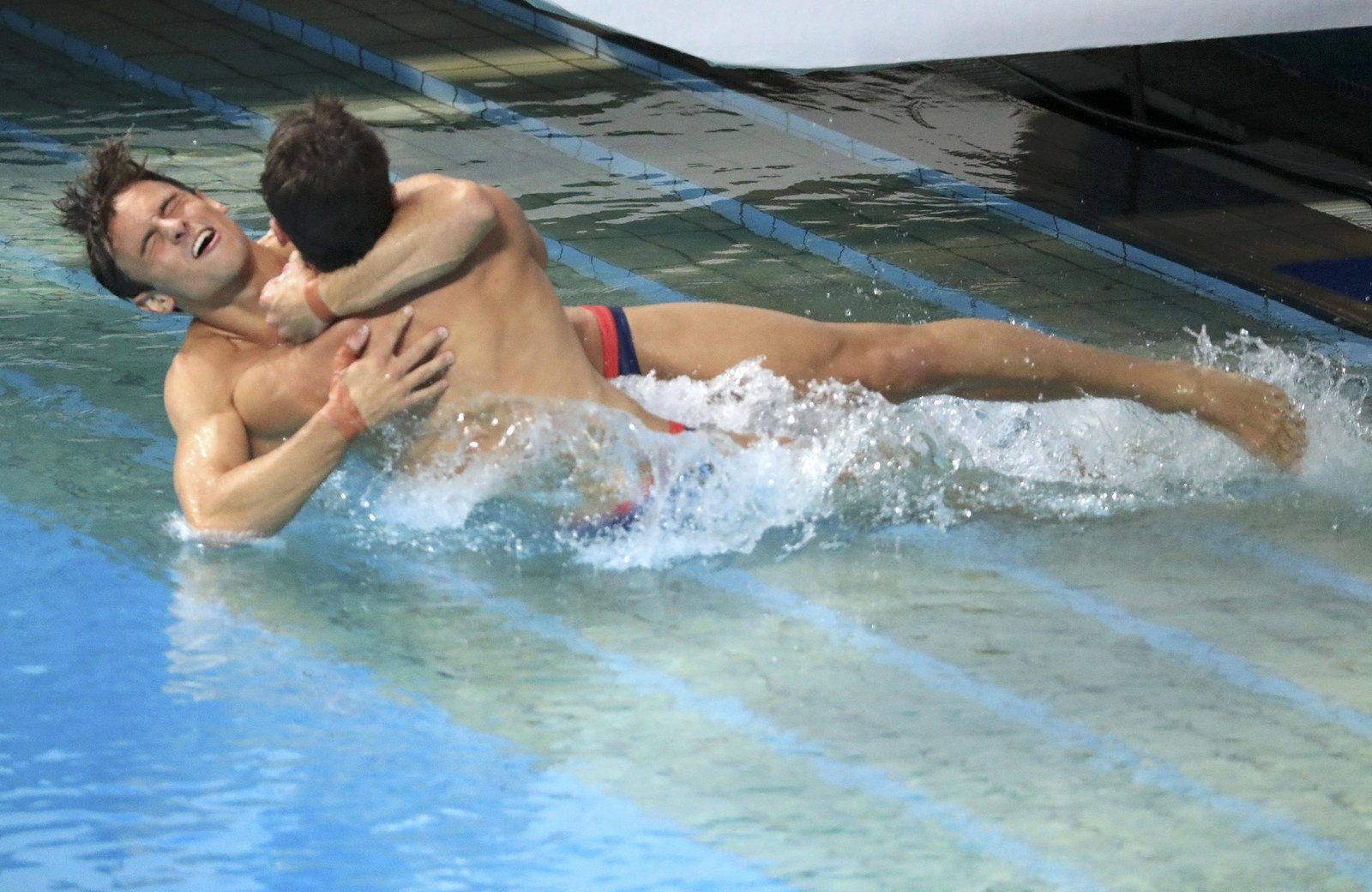 THEY FALL INTO THE FRIGGING POOL SIDEWAYS.
And remember London 2012? When Tom Daley got bronze in the men's 10m final? Well, this happened.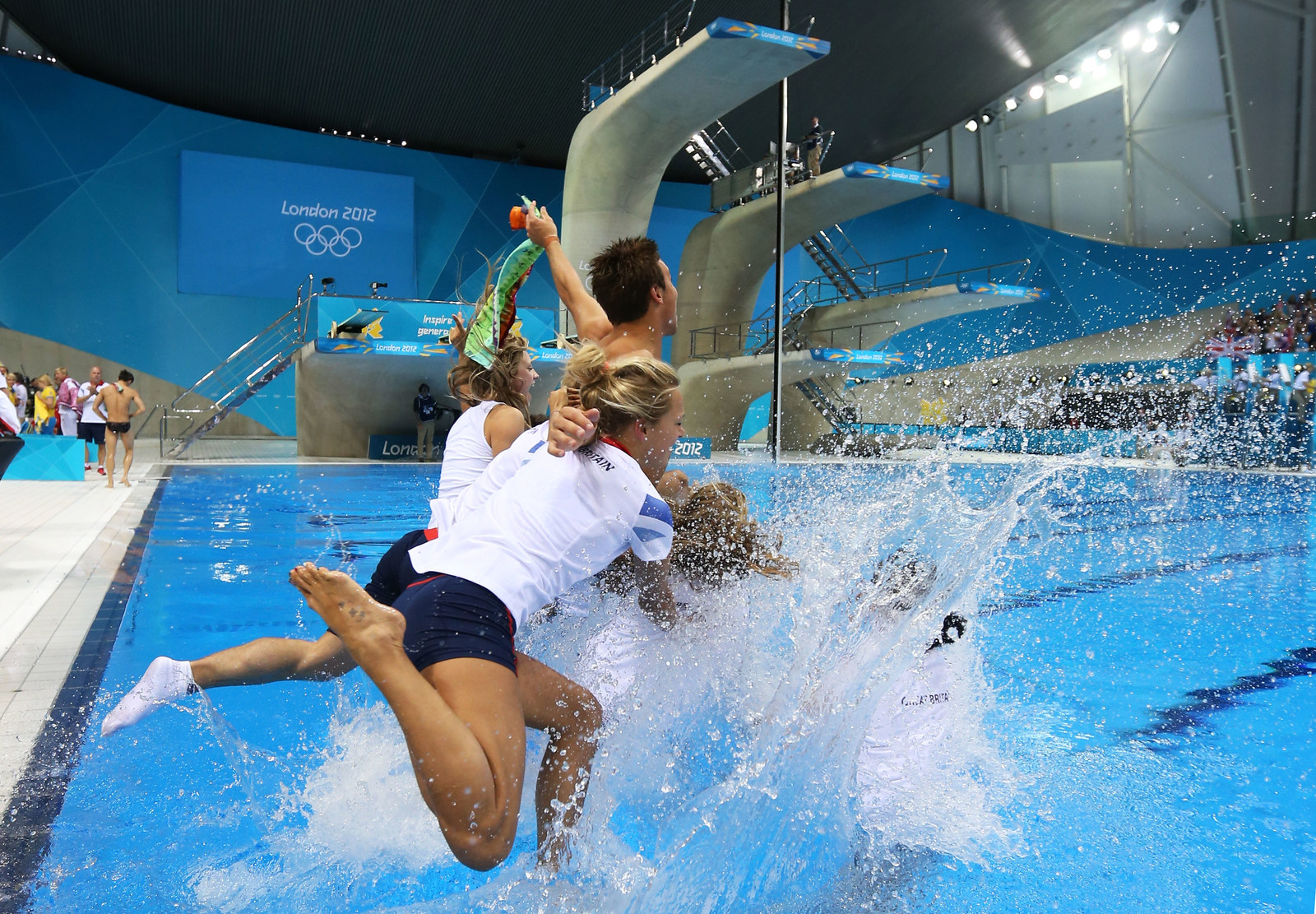 We celebrate like crazy whatever medal we get.