10 Amazing Beauty Products You'll Wish You'd Known About Sooner
Tried, tested, and loved by BuzzFeed editors and writers!
We hope you love the products we recommend! Just so you know, BuzzFeed may collect a share of sales or other compensation from the links on this page. Oh, and FYI — prices are accurate and items in stock as of time of publication.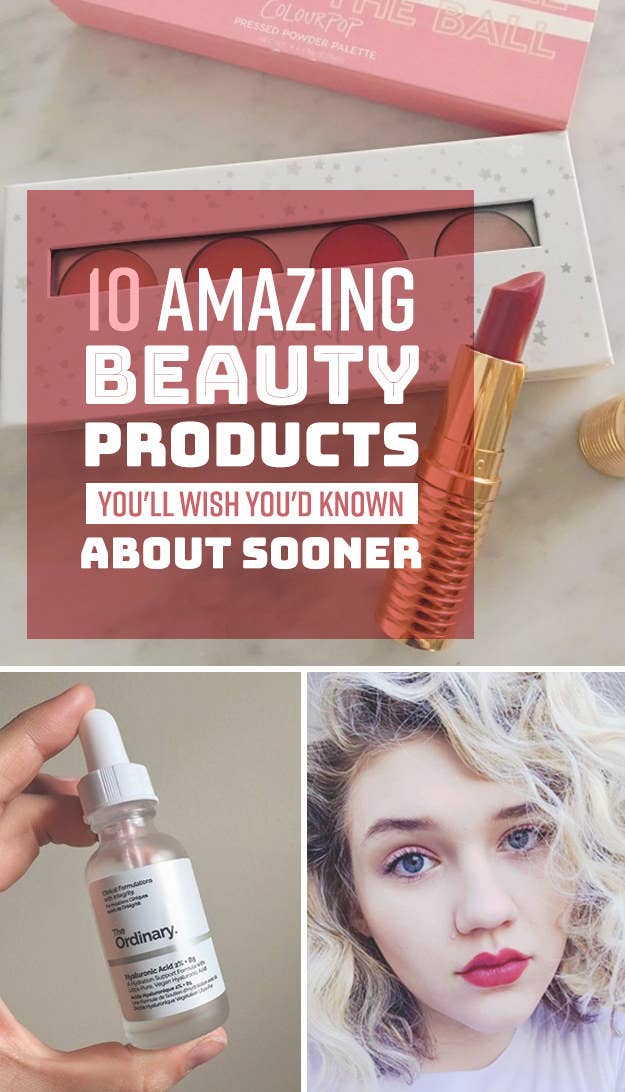 1.
Maybelline Dream Lumi Touch Highlighting Concealer is a multipurpose brush-like product that gives you sheer, even coverage with a brightening boost.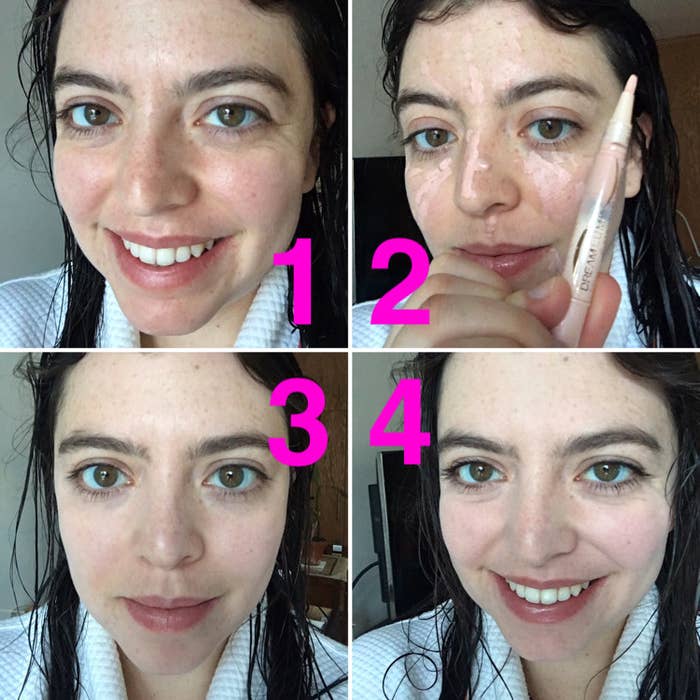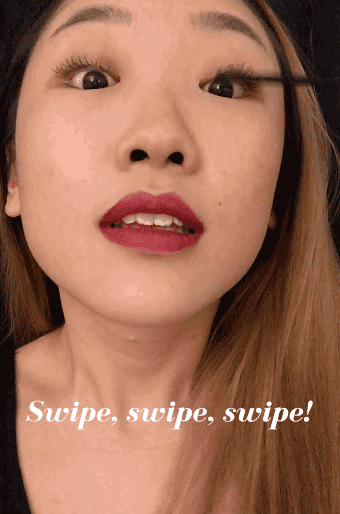 Until a few months ago, I saw mascara as a hassle. My makeup routine already takes long enough, so why add more steps? After all, it's not just mascara; you also have to curl your lashes beforehand (and avoid pinching actual skin, welp), since the internet tells me my lashes will fall out otherwise (yikes). Some folks even use mascara primer, which, NO MORE STEPS. But because of the excessive YouTube beauty tutorials I watch, I've fallen into the trap of wanting my eyes to occasionally appear bigger/brighter/less dead (my baby, no-mascara eyes are also gr8; never change).
Hands down the most annoying part about mascara is removing it, especially if you want to slick on a thick waterproof formula so there are zero chances of it budging and slipping. I have a double-cleanse routine (oil-based and water-based cleansers), but I still end up with semi-clumpy lashes (damn you, long-lasting Smith & Cult Radio Silence). After weeks of rubbing my eyes nonstop with slippery oil, I realized there was probably a better solution, and A-HA, it'd only take two seconds to type in "mascara remover" on Amazon to find it. Hello, Kiss Me Heroine Make Mascara Remover, wyd?
It works just like a normal mascara wand except with the outward spikes. You literally just go to town and coat your lashes in the clear formula. 30 seconds will probably do it, but I usually wait for a full minute before very gently swiping the remover off with a cotton pad (it takes some of my foundation off too, whoopie!). No goopy mess either — I love that everything is contained to the wand and your lashes, as it should be. And there you are with your nonexistent but soft and clean lashes, and all is right with the world once again.
P.S. The only other viable contender I found was Too Faced's Mascara Melt Off Cleansing Oil, but Kiss Me is half the price, so SEE YA TOO FACED.
P.P.S. I was trying to figure out just how fast it was shipped and delivered, but Amazon says it still hasn't been delivered...lol, fake news. Anyways, ignore the estimated delivery range; mine shipped the next day and was delivered to me soon after.—Sarah Han
Get it from Amazon for $9.40.
If you're in the market for a new mascara, check out our top picks for the best waterproof mascaras on BuzzFeed Reviews.
3.
Goody SlideProof Elastics are legit no-slip hair ties that keep sweaty gym hair in its rightful place — aka, in a ponytail or bun away from the rest of your sweat.
As someone with long, thick hair that requires quite a bit of work, I'm constantly either fretting about if 1) that's too much hair to be pulling out of the shower drain or 2) this hair tie's going to break on me in the middle of a torturous exercise class. (I only wash my hair twice a week so, meh. Plus, redoing your ponytail is a great opp. to take a breather during physical activity that makes you want to die.)
I often pick up hair ties at the drugstore when I'm low on toilet paper and toothpaste and have talked myself into buying a large Digiorno that I'm going to eat as a personal pizza. That's how I came across these grippy little ties.
The little silicone nubs seem like a gimmick, but they actually work to keep your sweaty hair from sliding out of your ponytail or bun while you jump around like a maniac or throw your head back cackling at Real Housewives of New York on the elliptical. The only downside is that these thick ties leave more of a dent in your hair than thinner ones that I use when I'm not at the gym do. But that's the price you pay for a devil-may-care-but-I-actually-do look at the gym. After all, I fill in my brows before I go so I'll actually recognize myself as I check my squat form in the mirror. —Elizabeth Lilly
Get a 10-pack from Amazon for $3.99.
Need more hair help? Check out our top picks for the best hair dryers on BuzzFeed Reviews.
4.
Pure Smile Choosy Lip Masks look like delicious slices of jello that deliver an intense (and mouth-muffling) burst of hydration that lasts until the next morning and beyond.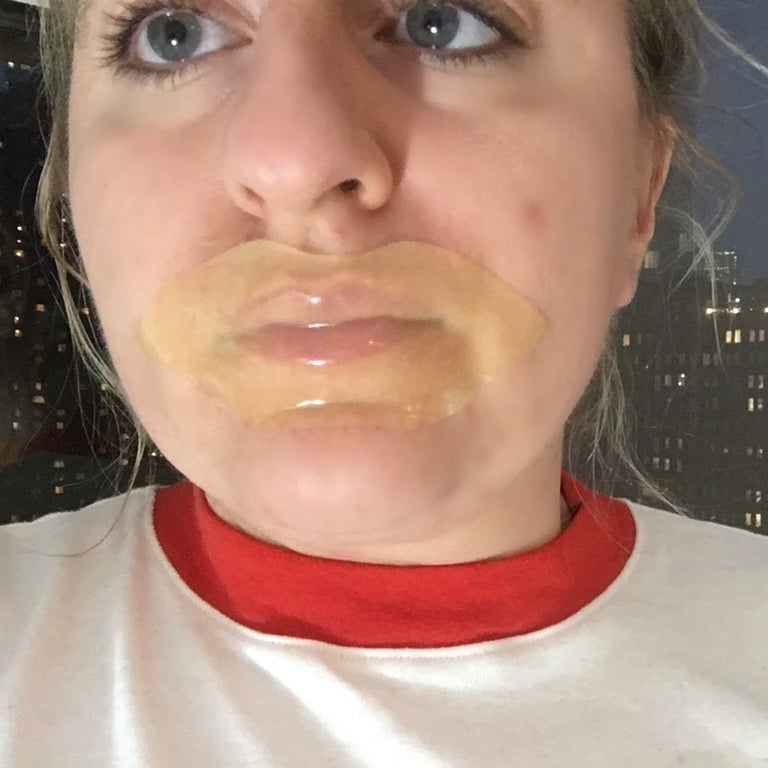 I am 100% a sucker for masks: face mask, hair mask, lip mask...if it's a mask, I'll probably buy it, and if it's sold on Amazon, I probably already did. So when I saw these little lip masks I thought, "you know what, why not? Who doesn't want a creamier pout?!" I bought the five-pack cause YOLO (they're also sold individually) and, on a wild Tuesday night, decided to try the fruit-flavored mask (the pack also has honey, milk, herb, and peach).
I washed my face and used a lip scrub before I started, as per the instructions. Once that was done, I went to town! It's a very jelly-like lip-shaped pad that you just lay over your mouth (or your nipples, cause apparently it works for those too…). They tell you to leave it on for five to thirty minutes, which you wouldn't think is difficult, but when your life consists of running your mouth and/or eating everything in sight, they might as well be telling you to turn water into wine.
I wanted to get the most bang for my buck and committed to leaving it on for the full 30 minutes. My first impression was that it smelled like a delicious Starburst, good enough to eat — which, like I mentioned, you can't since your mouth is basically sealed shut. I could feel its yummy-smelling slime seeping into my lips and was pretty excited once I finally took it off. My lips felt moisturized and refreshed, and when I woke up the next morning, they still felt totally moist! —Elena Garcia
Get a five-pack from Amazon for $10.39.
Looking to brighten your smile? Check out our top picks for the best teeth whiteners on BuzzFeed Reviews.
5.
Glossier Boy Brow solves your brow-taming woes with its super easy brush application for a totally natural, subtly-filled-in finish.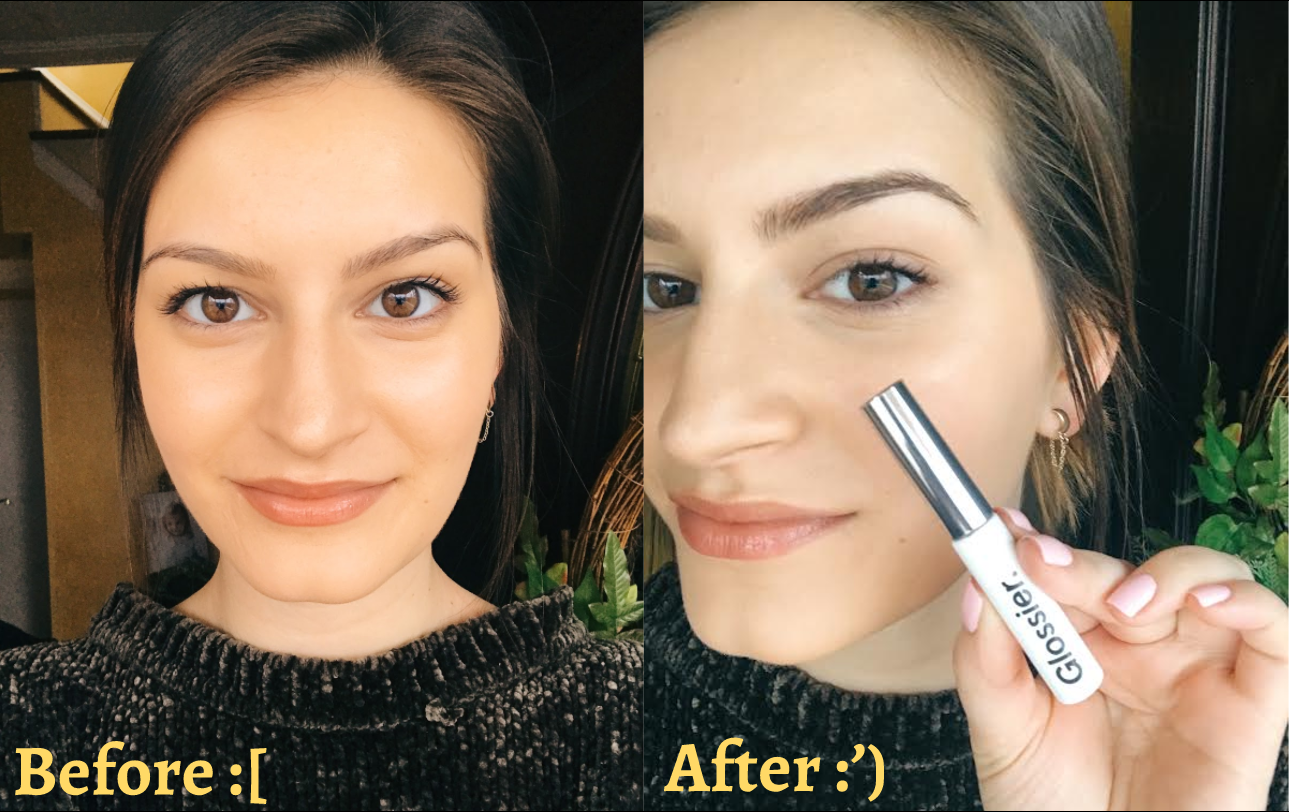 6.
The Ordinary Hyaluronic Acid 2% + B5 is a pre-moisturizer product that provides effective, no-nonsense hydration that leaves your skin looking visibly smoother and softer (and for less than $7, LIKE WHAT??).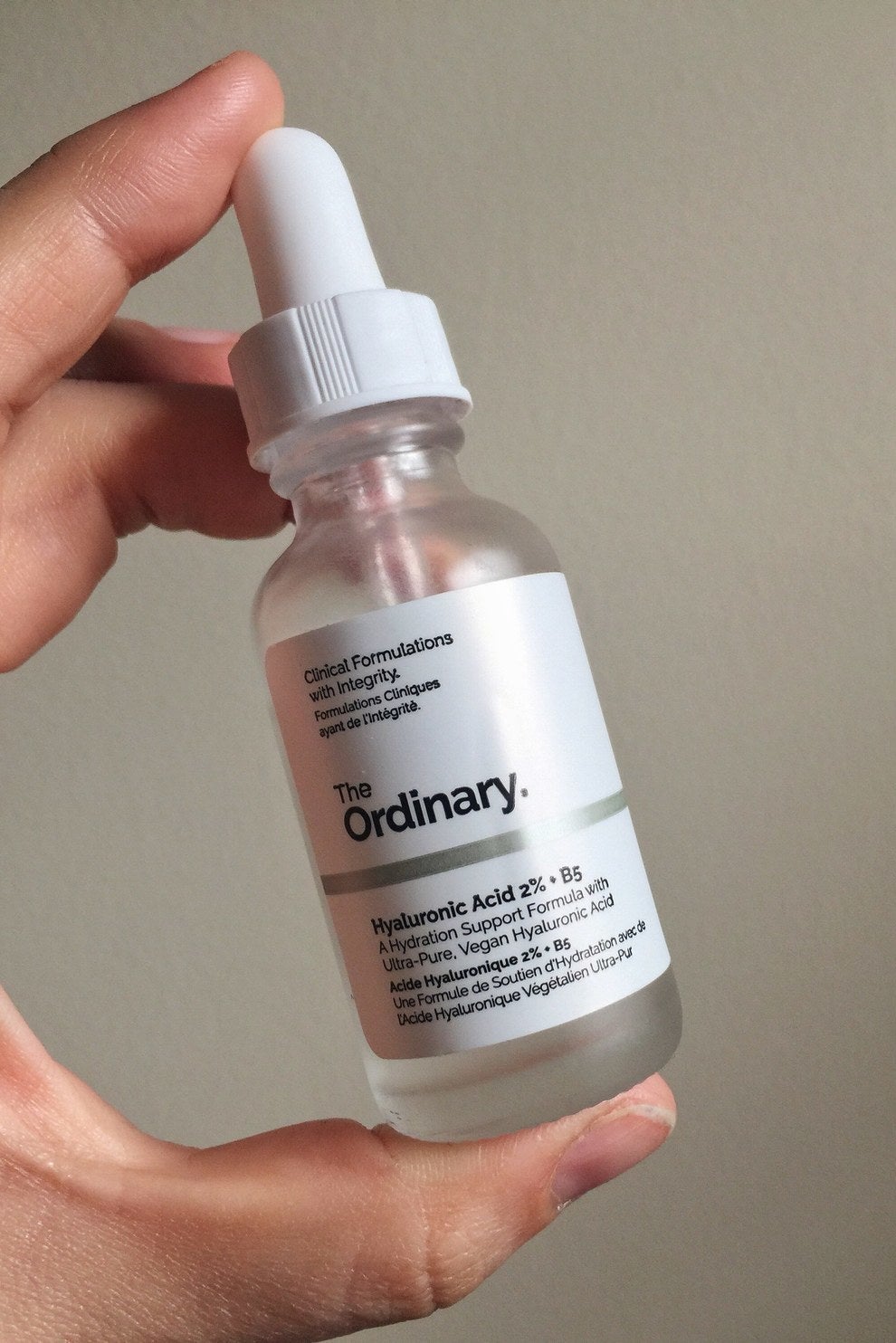 I took a solo trip to Toronto in February, and one morning at breakfast I couldn't help but listen to the woman next to me, who was loudly raving to the rest of her party about two things: the café's French toast (I actually got it because of her rec — she was correct) and a Toronto-based skin care brand I'd never heard of called The Ordinary. All of its products were, she said repeatedly, less than $15!!! And (and!) it was as good as, maybe even better than, any of the high-end products she used to buy. I did a quick Google search and found similar raves coupled with something that seemed indicative of just how good these products are: complaints about how frequently they're sold out.
Naturally I spent the rest of my day scouring Toronto for Deciem stores (The Ordinary's parent brand). The first one I checked out was totally out of the serum I'd decided on for my sick-of-winter dry skin: Hyaluronic Acid 2% + B5, one of the most popular products in The Ordinary's line at only $6.80 a pop. At the next store, success!
Over the last month and a half, my sensitive, rosacea-breakout-prone skin has been drinking this stuff right up. I put it on at night post-toner and pre-moisturizer, and in the morning before my moisturizer and under BB cream. My one complaint is that it feels sticky for two or three seconds before it starts sinking in, but once it does, man, you can feel the moisture.
This serum isn't a magical cure-all by any means, but I don't think my skin has ever felt smoother in the morning after I wake up than when I use it. Plus, it's vegan, cruelty-free, and alcohol-free. Basically, get it before it sells out again. It's as affordable as a fancy cup of coffee and infinitely better for your skin. —Megan Paolone
Get it from Sephora or The Ordinary for $6.80.
For the entirety of my adult life, I've never worn foundation. That decision was always driven by laziness: Another thing to put on in the morning also meant another thing to take off at night. Plus, in my experience any time I tried wearing ~skin paint~, my face wound up looking like a cakey, flakey combination that looked worse than sans-foundation. A few months ago, though, I had my makeup done professionally for a photo shoot (I know this sounds so bougie; it was for work) and when I saw how incredible my skin looked with foundation I said, "Huh, maybe I've been wrong this whole time?"
I started experimenting with foundations — full-coverage, lightweight finish, BB cream, etc. — and landed on Giorgio Armani's Luminous Silk. Beauty bloggers and makeup artists (and Kim Kardashian) have been swearing by the formula for years, so in many ways I felt like the answer was right under my nose this whole time. It makes my skin look so even and flawless and, dare I say, silky, that I now refuse to leave the house without it on my face. I fell in love so hard but felt so conflicted about the price that I tried every dupe out there for this foundation and none of them even came close. I'm hooked.
The biggest roadblock for me was the price, because at $64 it isn't cheap, but hear me out: if this isn't a foundation that's within your price range for regular use, I'd suggest getting it (or requesting it from a makeup artist) for any special occasion you're getting ready for. Weddings, proms, dinners, banquets, professional family photos, whatever. It's so much of a game-changer that it is worth it.
One quick note about application: I pump a drop into my fingers, rub the product between my fingers for about 15 seconds to warm it up, then dab it onto my face, and blend it in with a wet Beautyblender. Honestly, once you warm it between your fingers for a smooth application, you don't even need a makeup blender; I just really prefer the finish with mine. —Augusta Falletta
Get it from Sephora for $64 (available in 24 shades).
8.
Oars + Alps Solid Face Wash is a travel-friendly cleansing stick that contains activated charcoal to dissolve and buff away grime for a very refreshed, smooth AF mug.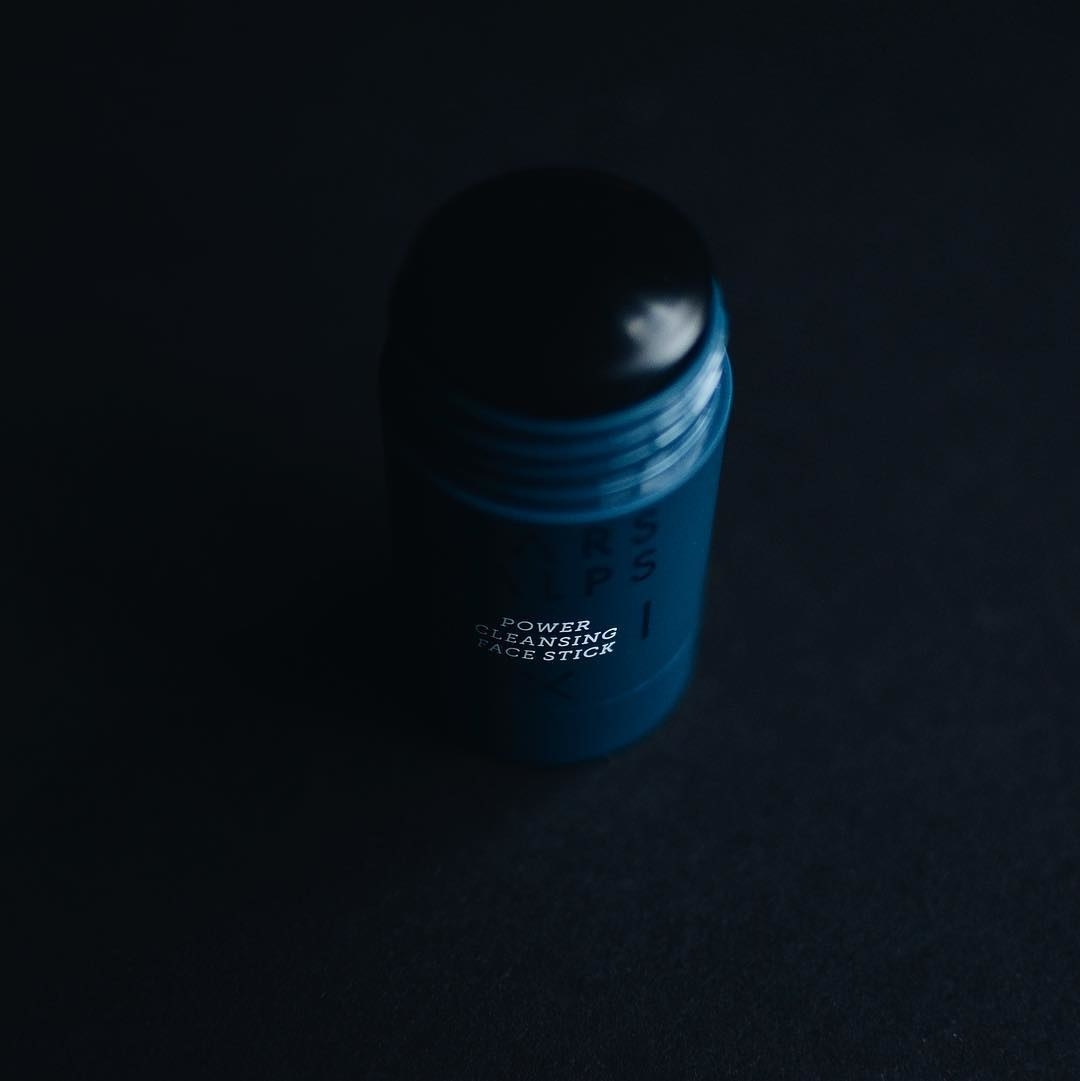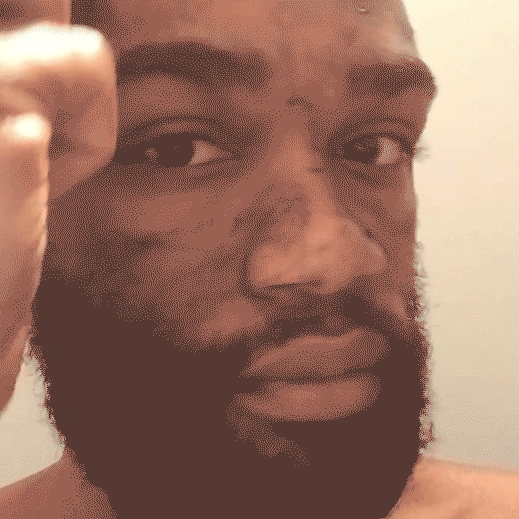 The stick is also the perfect size for traveling, so it puts me at ease during trips, seeing that it doesn't run the risk of spilling in my toiletries bag like a traditional liquid cleanser might. —Treye Green
Get it from Amazon for $18.
While you're at it, check out our top picks for the best makeup removers on BuzzFeed Reviews.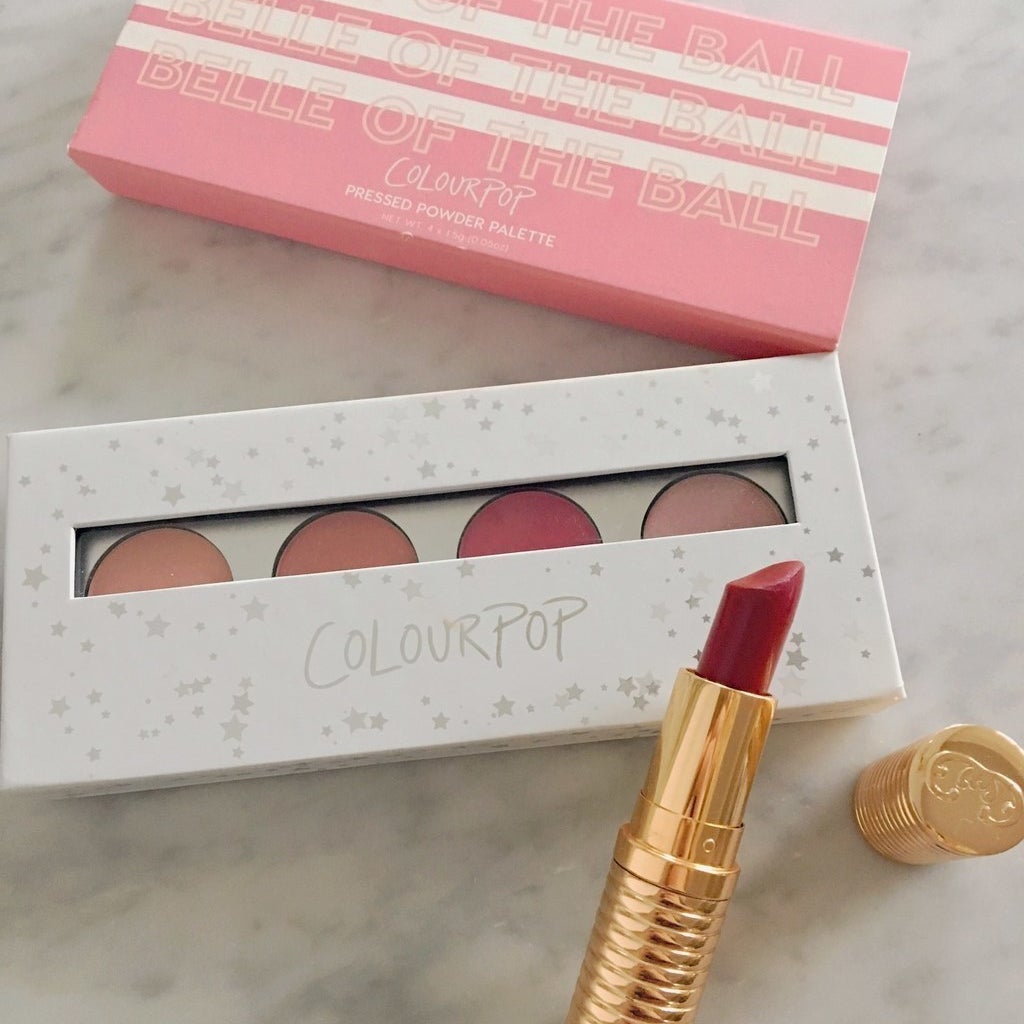 I'm having a bit of a pink problem right now. And not just the pervasive ~millennial pink~; we're talking about every shade from raspberry to ballet. So it's no surprise that as part of my fuchsia fever, I've (temporarily) ditched my normal, everyday Ruby Woo red lip for something a little, well, pinker.
While visiting the Twin Cities recently, I happened upon a lipstick line called Elixery. It's vegan, cruelty-free (and PETA certified!), and handmade in Minneapolis. With the gorgeous gold packaging and wide array of colors — and since I am a lipstick addict — I just had to have one. I settled on Masquerade, a deep rose color unlike any shade I already had. When I got back to New York and tried it for a full day, the pigmented color and creamy texture made me fall in love. It is now in my purse at all times.
I was already wearing this lipstick (because duh I can't stop wearing it) when my coworker Sarah got sent a treasure trove of ColourPop. Because she's lovely, she offered to share with the rest of us. Obviously this Belle of the Ball palette caught my eye — I kinda just wanted it to look pretty on my desk or vanity, but later that day I got bored and added just a dab of the hottest pink to my eyelid. I am not in the least an eye makeup person, but it...weirdly worked with the lipstick. And it felt springy AF. It's pigmented enough that a little does a long way, but not so much that it looks over-the-top — just a perfect flush of matte color.
Here in New York, it's just been the dreariest, rainiest, and even snowiest March, and this combo has helped me pretend that spring and sunshine are actually around the corner. When the skies are cloudy and grey and it's 7:50 on a Monday morning, the shadow and lipstick help me feel a little brighter. Some people swear by sun lamps to get them through the last dregs of winter. I swear by makeup. And also a shit ton of hairspray. —Maitland Quitmeyer
Get the lipstick (Masquerade is currently sold out/unavailable) from Elixery for $22 and the eyeshadow palette from ColourPop for $18.
Make even more of a colorful impression with our top picks for the best matte lipsticks on BuzzFeed Reviews.
10.
Caileur lets you create a personalized TSA-approved bag of travel-sized luxury products so your beauty routine doesn't have to suffer at the hands of mediocre hotel toiletries.
Over the past few months I've been doing a lot of travel for work. Besides just taking a toll on my sleep and energy, the hotel-provided toiletries were making my hair and skin look dry and fried. My hair is bleached and I have combination skin, so after two back-to-back week-long trips without my usual shampoo, conditioner, and skin care products, I needed to figure out a way to be more consistent with my beauty routine.
Enter Caileur, an online shop where you can create a travel bag of your favorite luxury products. They'll send your products packaged in a TSA-friendly secured bag, so you have them all in one place for easy access at airport security. Each product has about 14-ish uses in it, so you'll likely be set for more than one trip. They've got everything from hair to skin to oral to sun care, plus travel candles if you're in the camp of people who hate the smell of hotel rooms *raises hand*.
Unrelated, but shopping for luxury travel-sized products made me realize that I should be bringing my comfy slippers to hotels, and HO BOY, has that been the right move. —Augusta Falletta
Get it from Caileur for $6+ (price varies per bag).
Shopping for something specific? Check out BuzzFeed Reviews to find the best things for every budget!