Let's face it: Teenagers aren't just the future, they're TASTEMAKERS.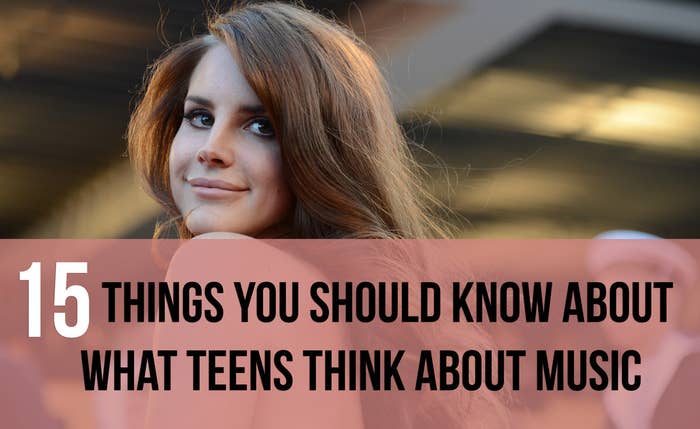 1.
"Cool" music is overwhelmingly defined as just what YOU want to listen to.
2.
What's NOT cool to listen to? Pitbull, Iggy Azalea, and country music, for starters.
3.
Cool music can be ANYTHING, but it ~usually~ is cooked up from a simple recipe: a sick beat and catchy lyrics
4.
Teens are also really just looking for artists who keep it real.
5.
Deerhunter, Banks, Marina and the Diamonds, Years & Years, and Lana Del Rey (really!!!) are some popular under-the-radar artists.
6.
As far as popular artists goes...the conversation STARTS with badass ladies: Nicki, Taylor, Beyoncé, and Rihanna.
7.
When it comes to the dudes, teens also really like Drake, Kanye West, Ed Sheeran, and Sam Smith.
8.
And teens are VERY particular about which artists are considered NOT cool.
9.
The closet "not cool" artist really will surprise you.
10.
Moms love Maroon 5 and Pitbull. Maroon 5 *might* be cool, but Pitbull definitely isn't.
11.
OK, this is going to sound weird, but a lot of teens think they're TOO OLD for One Direction.
12.
But teens really miss Zayn.
13.
Teens have ~mixed~ feelings about pop icon Britney Spears, but for the most part, they're only into her old stuff.
14.
What they think is "old school" will make you feel very, very old.
15.
And finally, even THEY don't get what's up with Justin Bieber.