Over the past few years, acclaimed chef Gordon Ramsay has earned somewhat of a reputation for being one of the most savage people on television.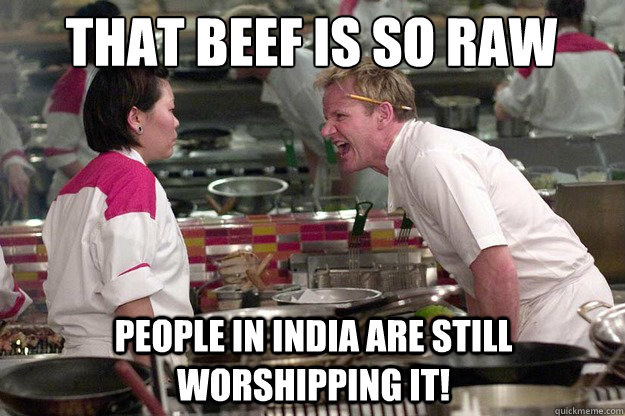 And recently, he's been taking over Twitter with his creative and super offensive insults by roasting dishes that his followers send him photos of.
And, make no mistake, he roasts them to a crisp.
Well, earlier today, a Mumbai resident asked Ramsay to rate his lunch – a standard medu vada, sambar, and chutney combo.
And, as you'd expect, Ramsay didn't disappoint his Indian followers at all.
The tweet has, of course, gone viral thanks to the hordes of Indians sharing it.
Of course, there are also those who had other concerns about the meal in question.
And if you're wondering, no one's taken offence to his tweet (yet).
If anything, there are now calls for Ramsay to leave the ratings business and sort out other matters of national importance for us.
Meanwhile, Ramsay to anyone who's thinking about stirring shit over his tweet: