On October 15, multiple Indian celebrities, including Prabhu Deva, Shriya Saran and Malaika Arora Khan, performed at a Republican Hindu Coalition event in New Jersey, with Donald Trump as the chief guest.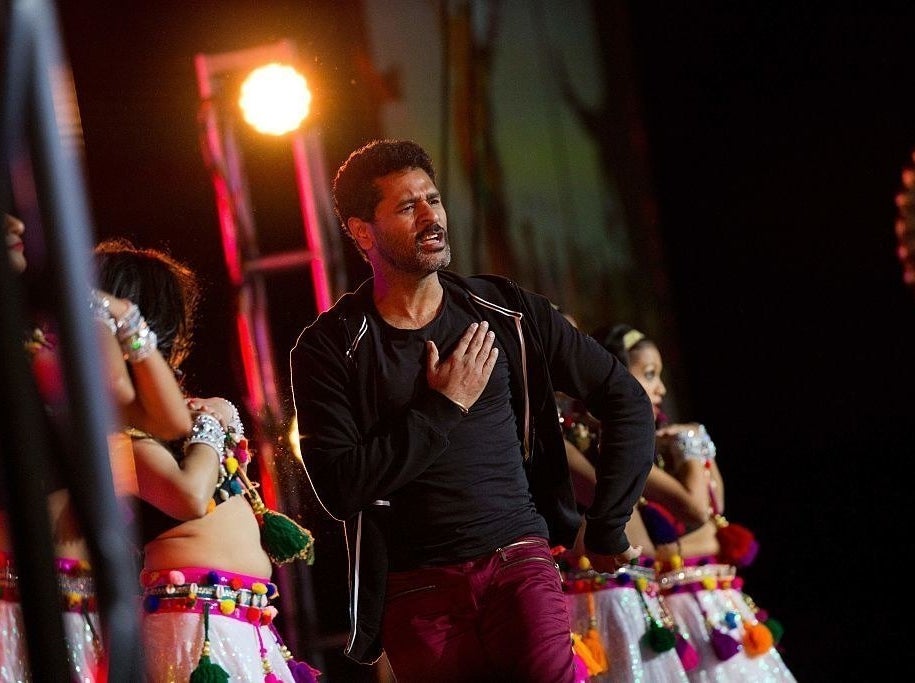 The fundraiser was held for victims of terrorism in Kashmir, and to extend support to Trump's presidential election campaign.
Owing to Trump's contentious persona, the event was met with widespread disapproval from Indians all over the world.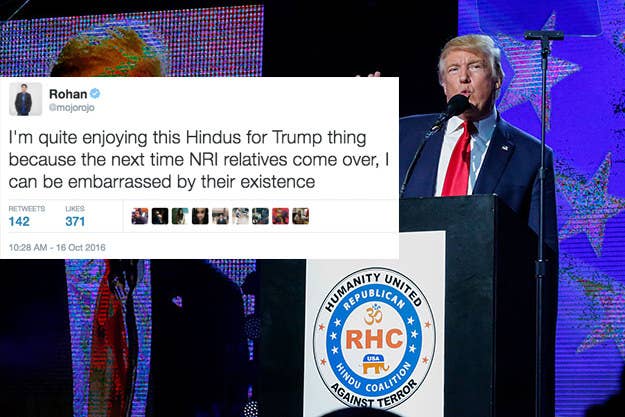 However, the most hate was directed at the stars who appeared at the event and tacitly lent their support to Trump's views.

A lot of people were upset that the stars chose to be at an event that backed the candidate.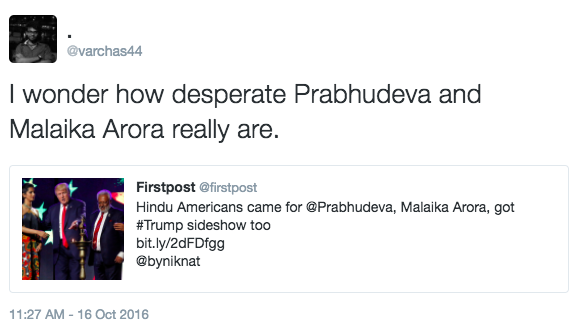 Although, there are also some who aren't all that shocked.

While others have pointed out that the stars would probably face a tough time getting to the U.S. if Trump wins and follows through on his tough stance on immigration.

None of the celebrities from the event have responded to the outrage yet.