The comedians of All India Bakchod have made their respect for Shah Rukh Khan known whenever they can, having worked with him multiple times over the years.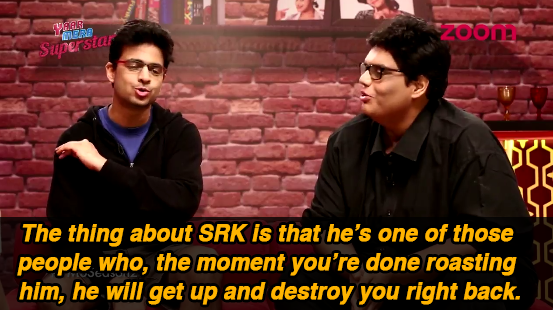 But the relationship hasn't always been a two-way street, as they made evident while narrating a hurtful incident that happened many years ago: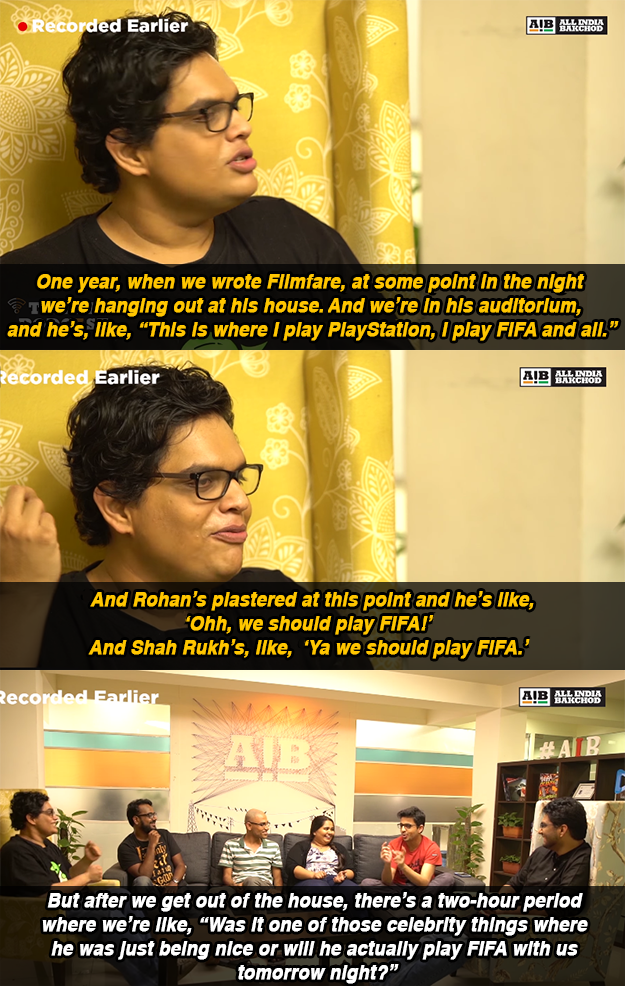 Unfortunately, the call never came.
Well, they finally got invited to his house again, this time to do a podcast with him. And they made sure that the first question they asked him was about his betrayal all those years ago...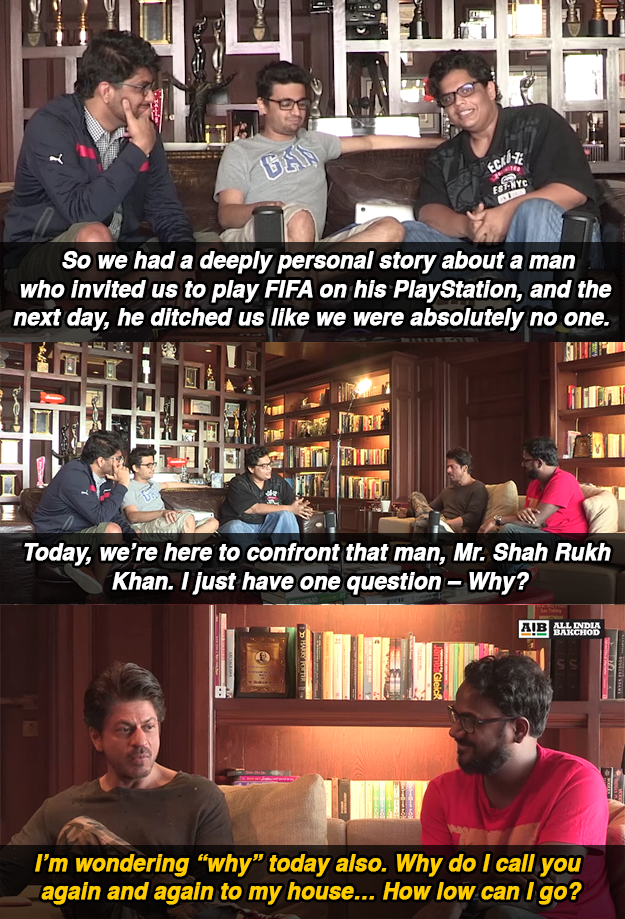 They didn't get a real answer, but they did manage to get laughed at for thinking that they would actually get a FIFA night with him.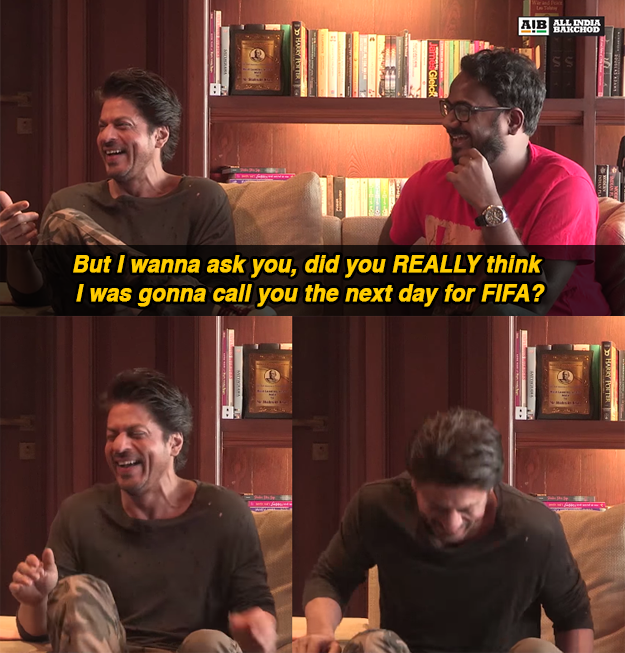 Before signing out, Bhat made a passionate plea to all his viewers and asked them to help FIFA with SRK become a reality.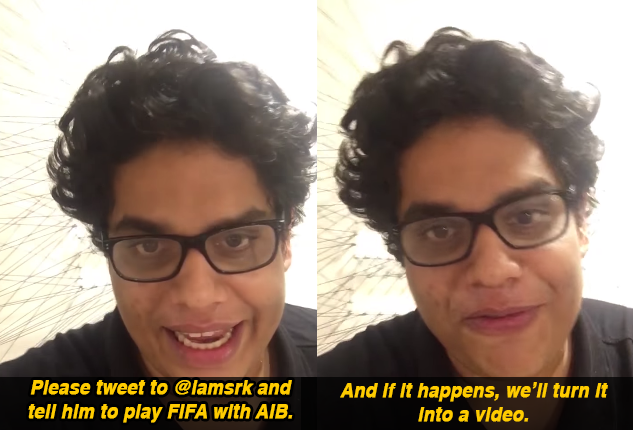 And sure enough, fans have delivered:
All day, Khan has been bombarded with tweets asking him to finally invite the AIB boys over to play on his PS.
And until he makes it a reality, it doesn't look like the requests will stop.