In a recent segment on The Late Show With Stephen Colbert, the host took a culinary workshop with Yamini Joshi, an Indian American who is part of The League of Kitchens.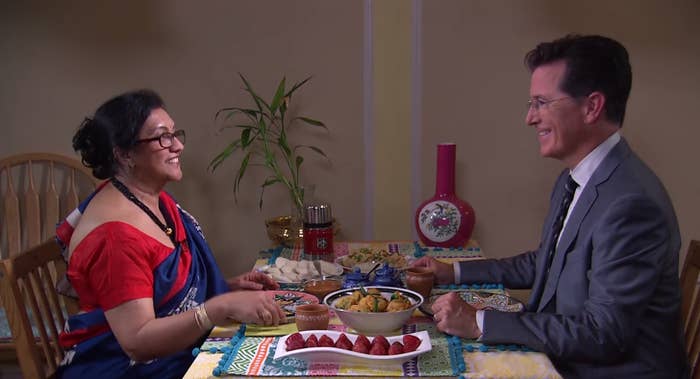 Colbert started off with the important questions.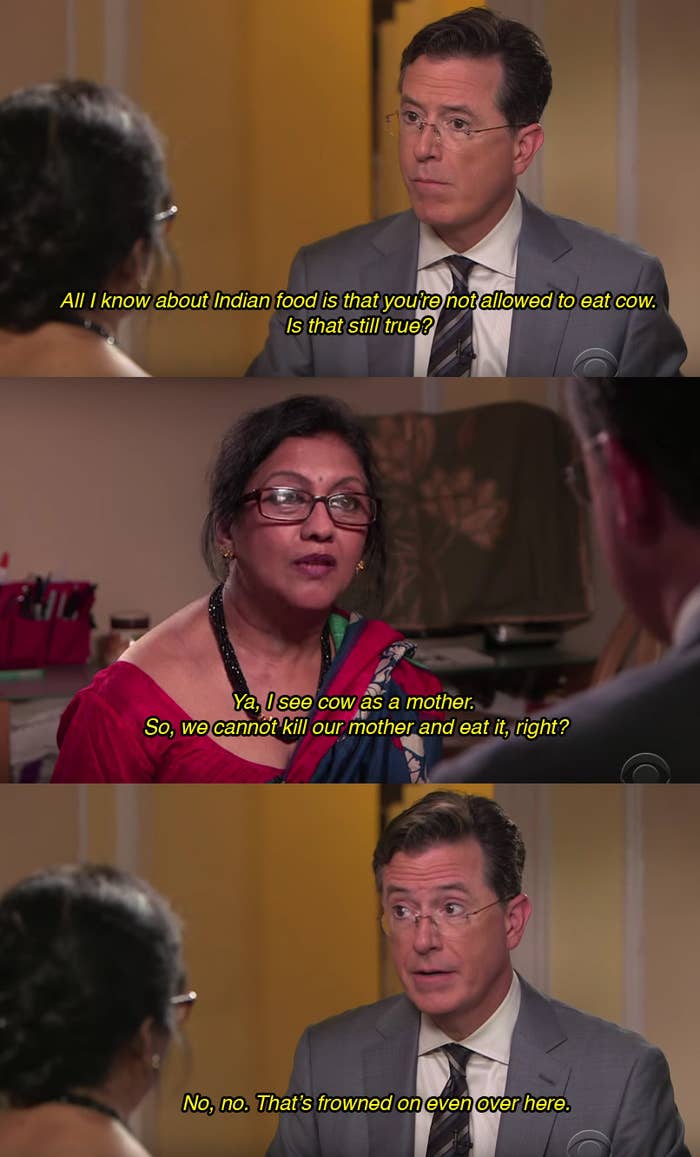 And some not so important ones.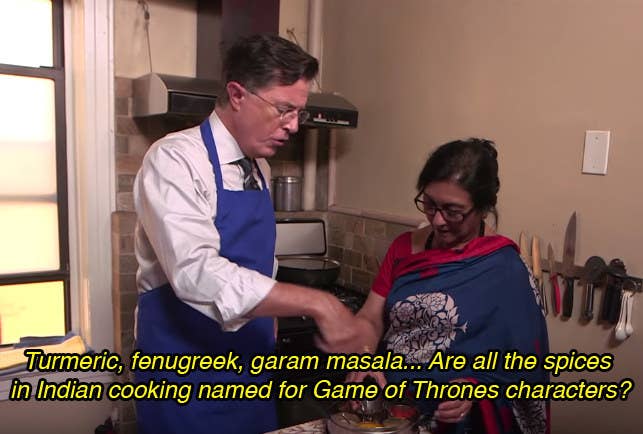 Colbert was especially taken aback by the amount of ghee being used in the dish.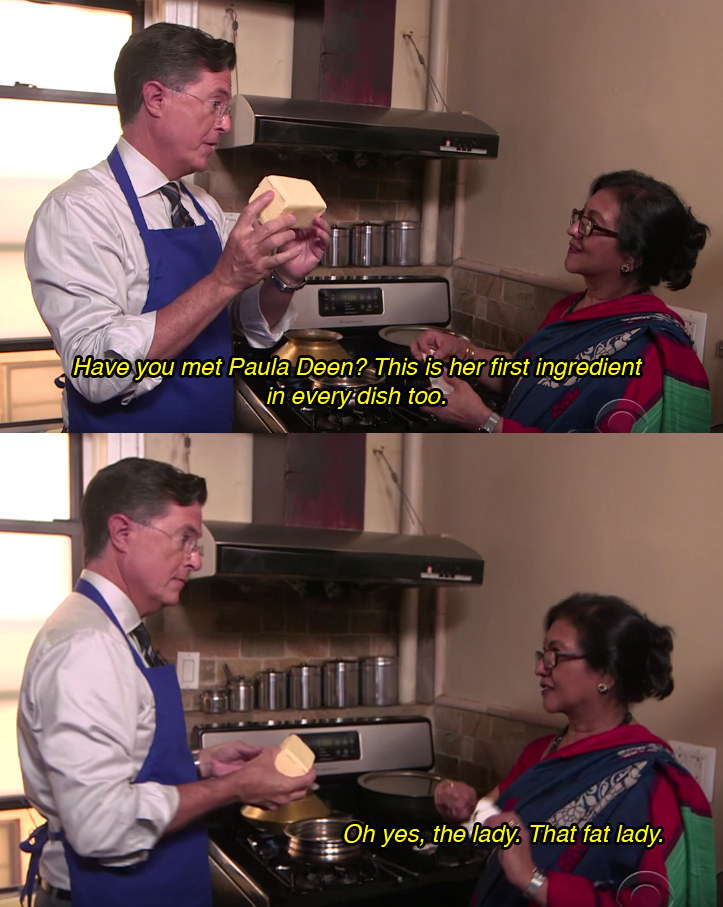 And they ended on the perfect note.