Singer-songwriter Billie Eilish just released her debut studio album, When We All Fall Asleep, Where Do We Go?. The album currently holds the No. 1 spot on iTunes, and it reached 800,000 pre-saves before it was released. In other words, it looks like Billie is going to be a huge star.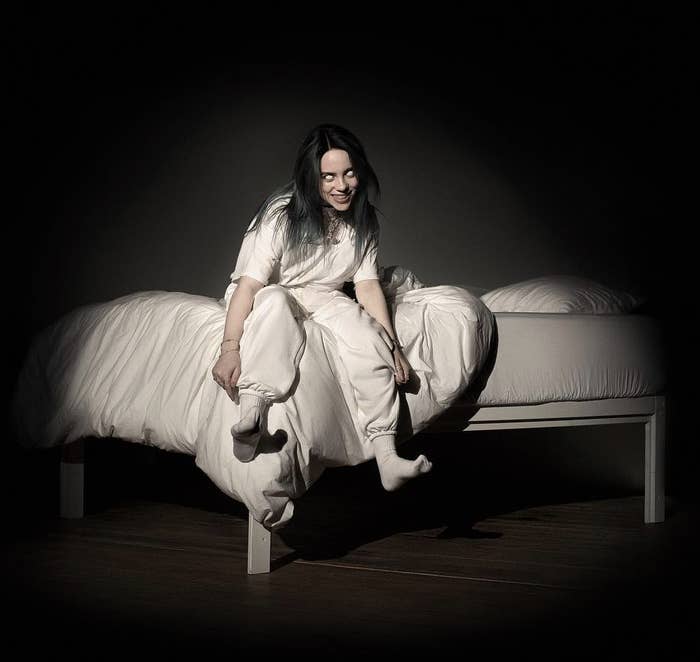 So let's just answer that question, "Who is Billie Eilish?"
Billie is the daughter of two actors and grew up in Los Angeles. She started off as a dancer but stopped after she was injured.
She first started getting famous when her song "Ocean Eyes," which was written by her brother, Finneas, went viral after she uploaded it to Soundcloud for her dance teacher to hear.
She and Finneas write songs and perform together. "I can be honest because he's my brother and I feel comfortable telling him anything," Bille told Nylon.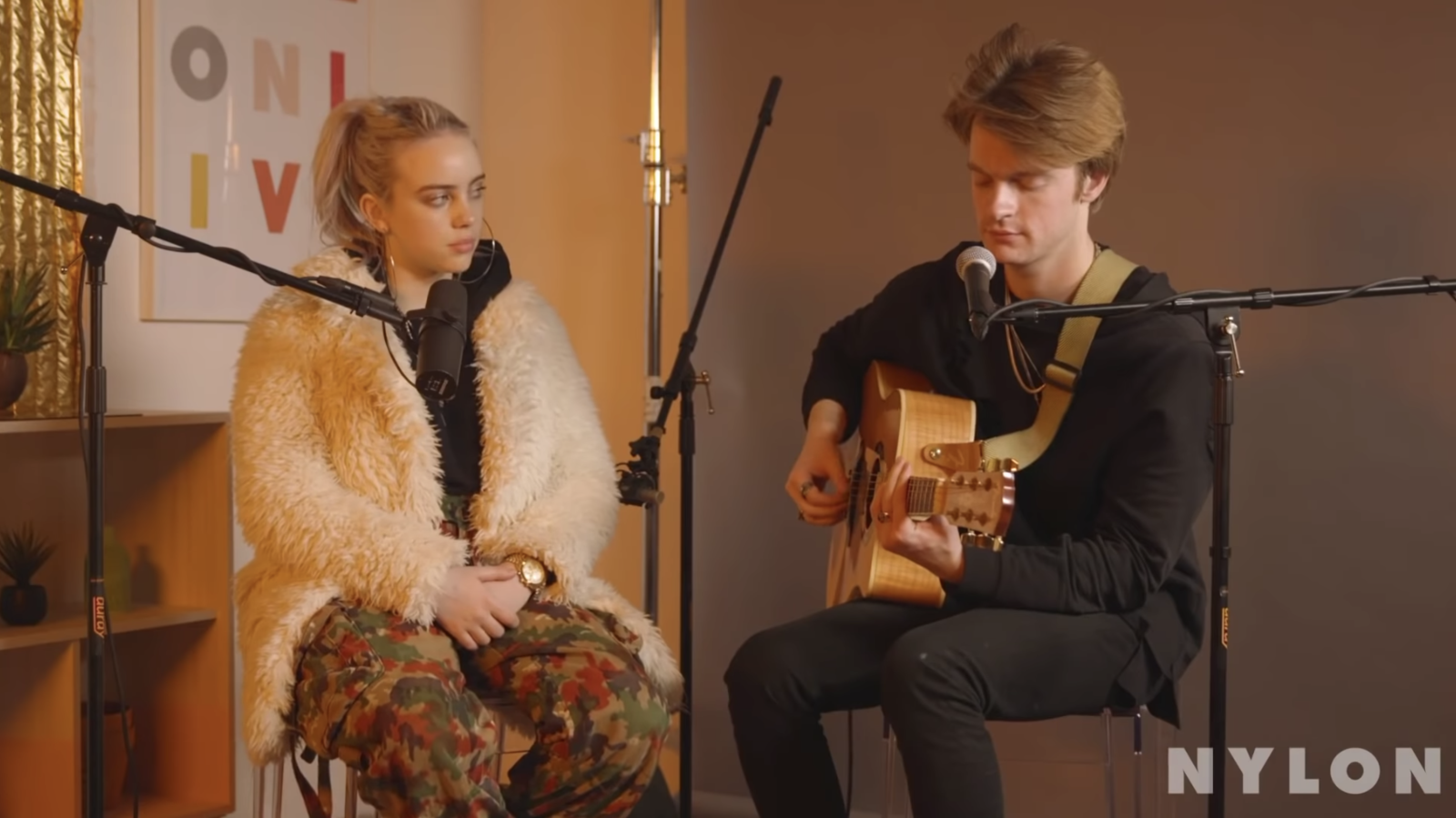 After the overnight success of "Ocean Eyes," Billie released singles "Six Feet Under," "Belly Ache," "Bored," and eventually her debut EP, Don't Smile At Me, in 2017. Apple Music describes her lyrics as "lifting-yet-sinister."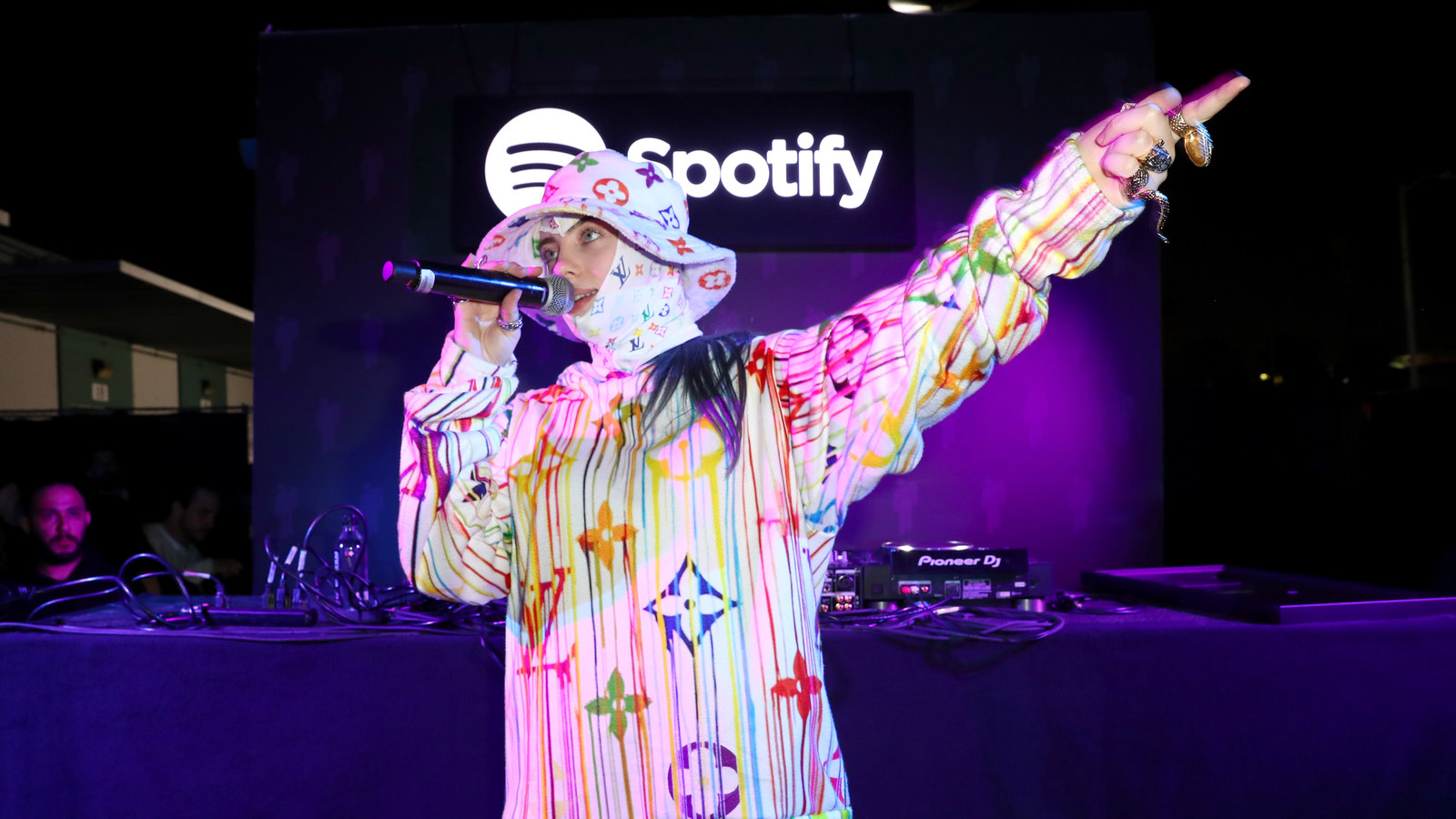 As for inspiration, Billie said she loves Tyler the Creator, Earl Sweashirt, Drake, Big Sean, Childish Gambino, A$AP Rocky, Lana Del Rey, and Aurora.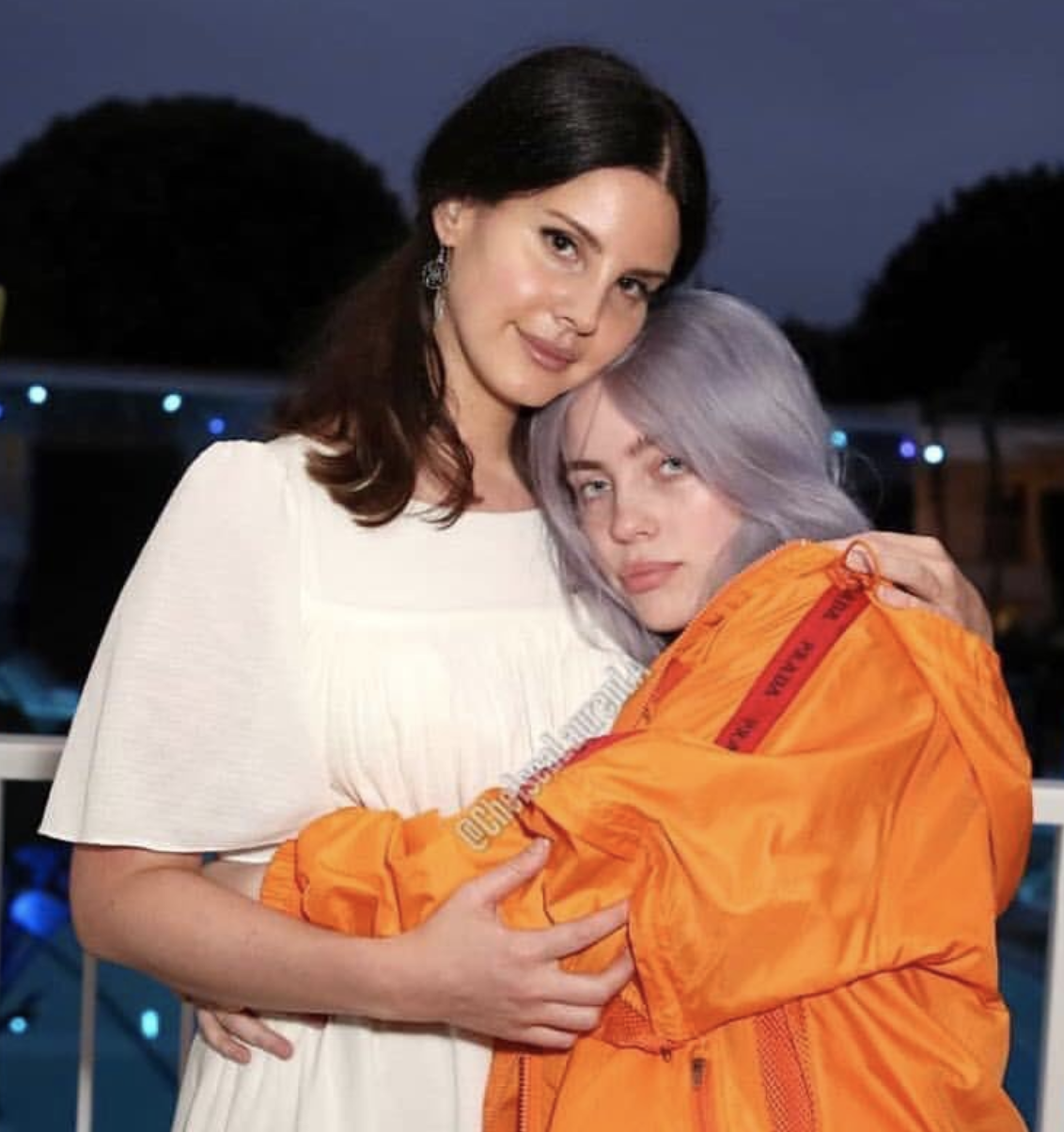 She also said she likes to play on scary concepts and fears in her visuals. "I always do the shit that freaks me out. I love the feeling of being flipped out. I've been glorifying fears lately in my visuals lately — like needles and spiders."
In 2018, Billie revealed on Instagram that she has Tourettes Syndrome, which causes her to have tics:
Now, it's 2019 and Billie's debut album and latest singles are killing it and creating major buzz. I mean, look at some of her streaming numbers on Spotify: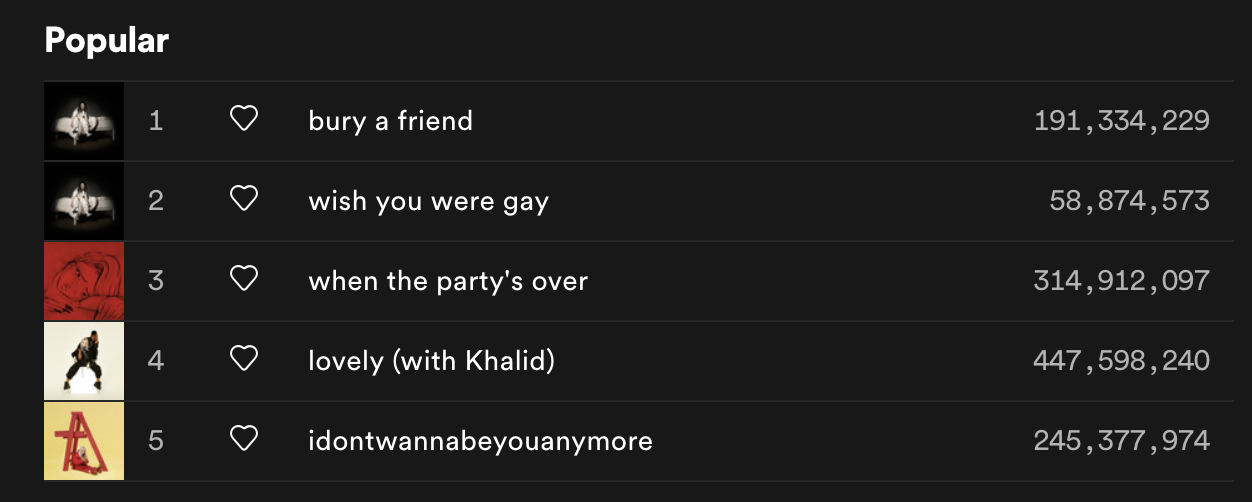 Fans and celebs are loving her new music.
To sum this post up, Billie Eilish is one of the biggest stars of 2019 and we're going to be seeing a lot more of her. Her lyrics are haunting. Her voice is soft, but beautiful. The themes she explores are just like her — strange, scary, and most importantly, different from anything we've seen from other pop stars.